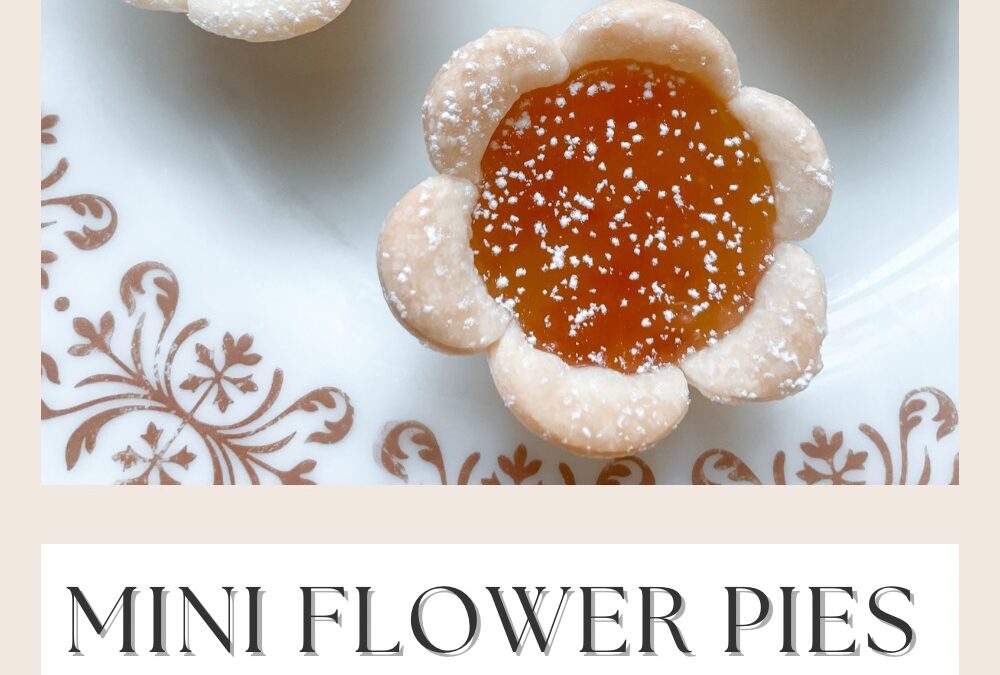 As the sweet scent of spring fills the air, it's the perfect time to indulge in some delightful desserts that capture the essence of the season. These mini strawberry lemon flower tarts are the epitome of charm and taste, combining the fresh flavors of strawberries and zesty lemon. With their delicate flower shapes and irresistible fillings, these bite-sized treats are ideal for special occasions such as Mother's Day, Easter, or simply a lovely afternoon tea. In this blog post, I'll guide you through a simple and delightful recipe to create these mini tarts that are sure to impress your friends and family.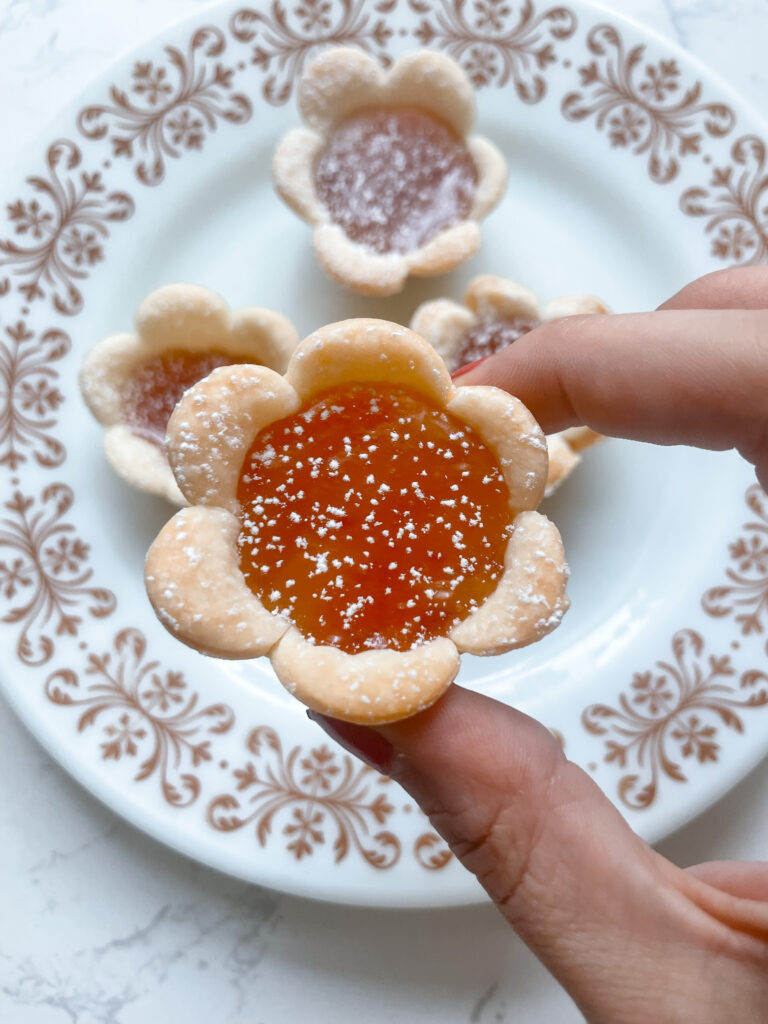 Ingredients: Fresh
1/2 cup lemon curd
1/2 cup strawberry preserves
1 package pie crust (2 sheets)
Powder sugar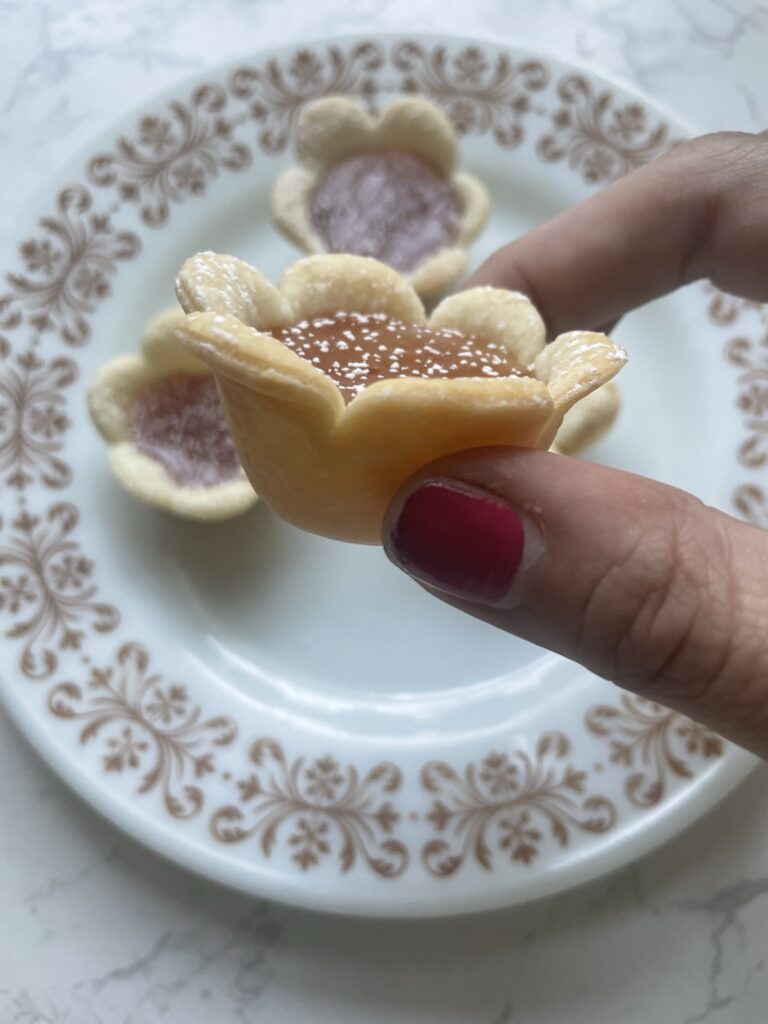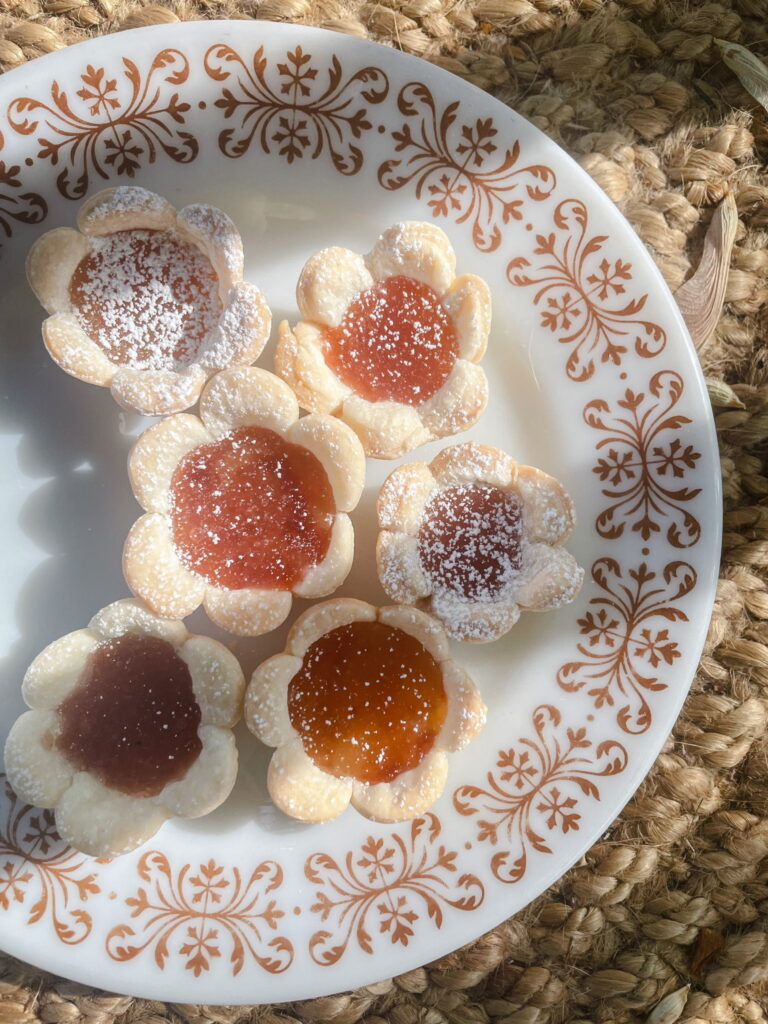 Instructions:
Mix together lemon curd and strawberry preserves. Mix until blended together.
Preheat your oven to 375°F (190°C). Line a baking sheet with parchment paper.
Roll out the pie crust and assemble the tarts.
Use a flower-shaped cookie cutter to cut out flower shapes from the dough.
Gently press each flower-shaped dough into the wells of a mini muffin tin, shaping it to form a small tart shell.
Spoon a teaspoon of the strawberry lemon filling into each tart shell.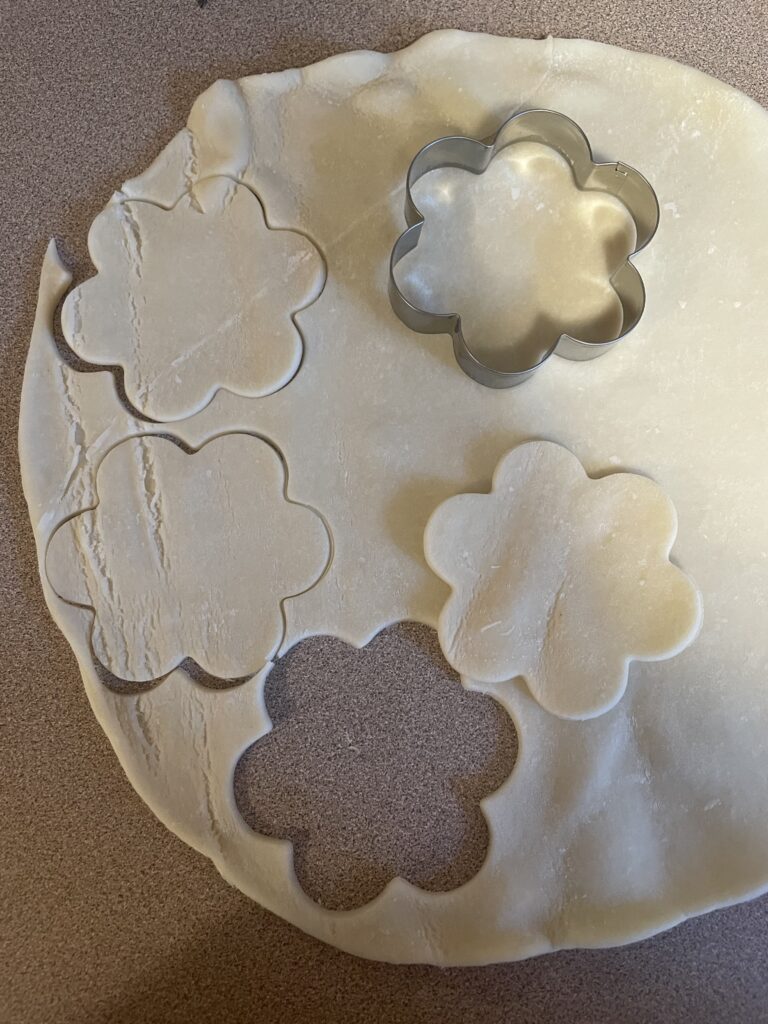 Bake the tarts:
Place the muffin tin in the preheated oven and bake for 12-15 minutes, or until the crust turns golden brown.
Remove from the oven and let the tarts cool in the muffin tin for a few minutes. Then transfer them to a wire rack to cool completely.
Top each tart with sifted powdered sugar.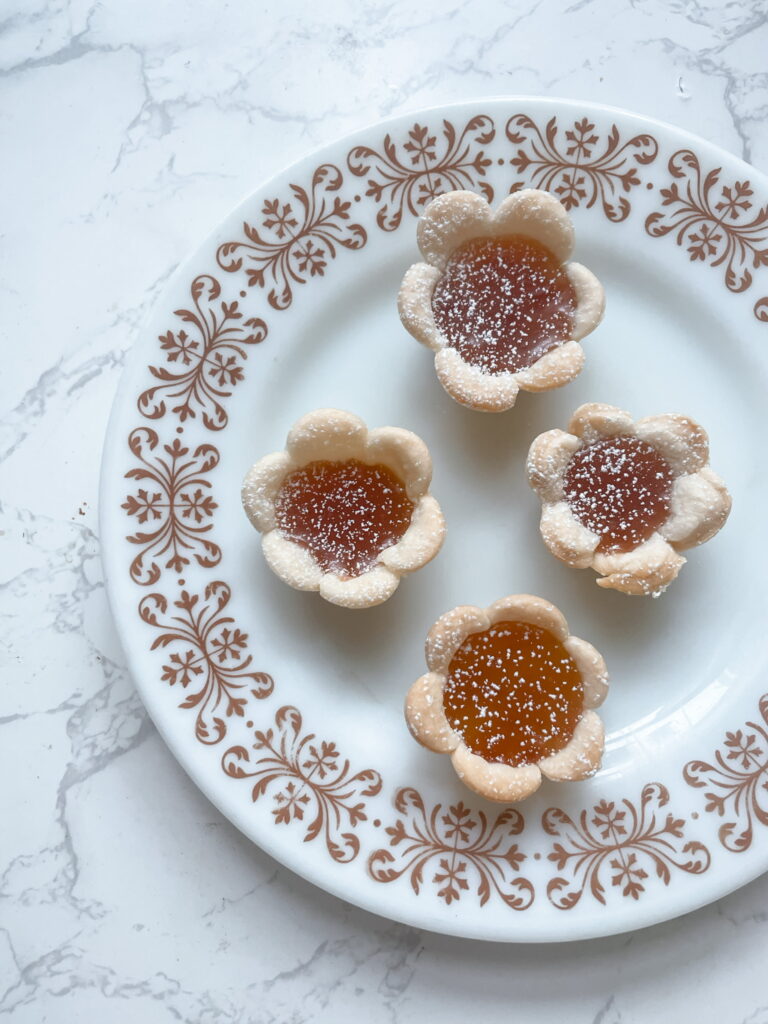 You may also like