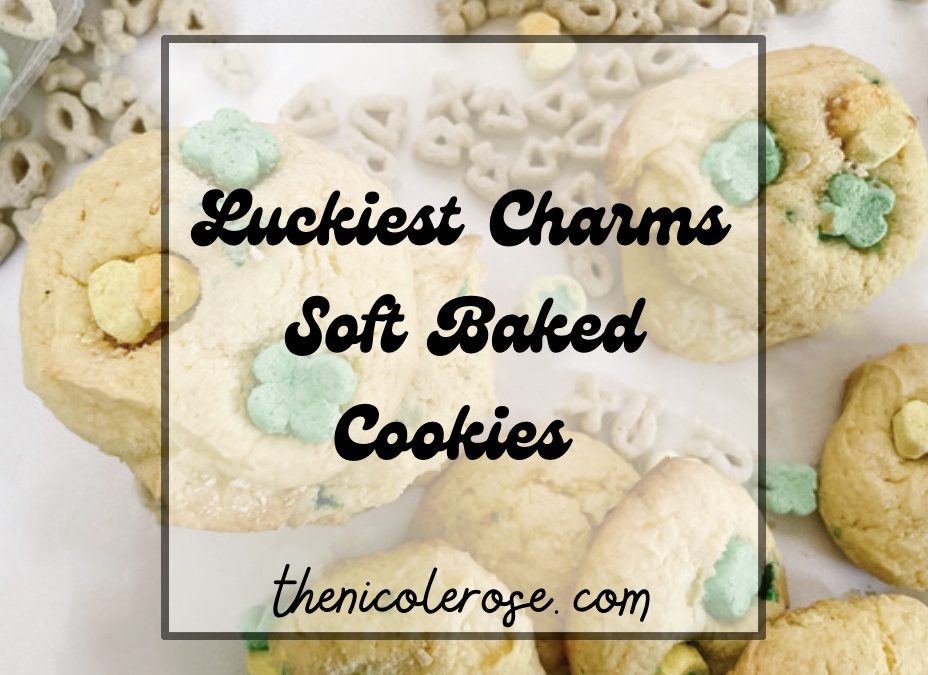 For the past two years I have been making every holiday a special one. My outlook has changed and finding any little thing to celebrate. Valentine's Day is over and March will be here before we know it. That means this little leprechaun has been thinking of creative ways to get Franco excited for St. Patrick's Day.
When I was food shopping I saw at least three different types of Lucky Charms cereal. It got me excited and thinking of all the ways I can incorporate it with the festive treats I have lined up. I am starting off with this easy four ingredient cookie recipe!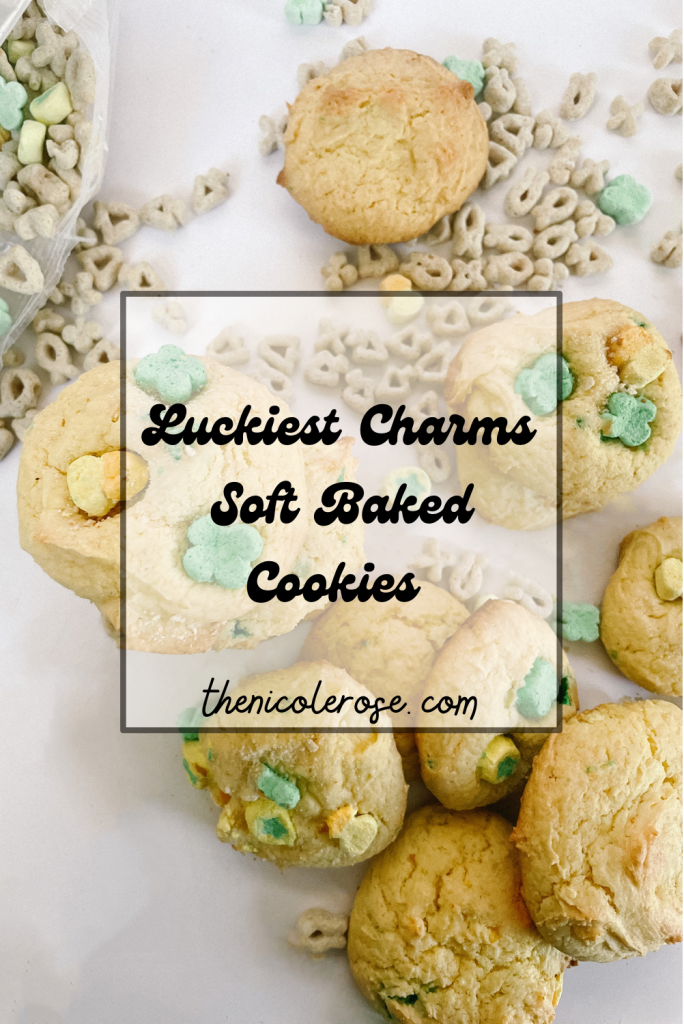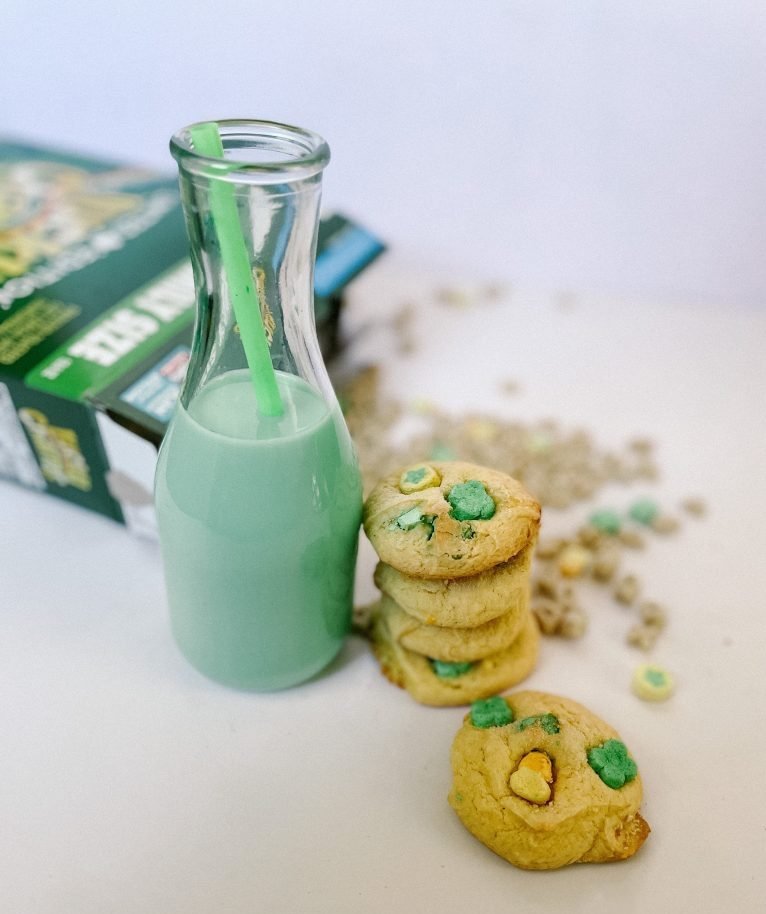 These cereal laced cookies are soft and fluffy with hints of childhood nostalgia in every bite. I paired these with some green milk, just add some green food coloring and stir!
Set these up in the kitchen and your little ones will swear the leprechaun was here to visit.
Ingredients
1 box yellow cake mix
2 eggs room temperature
1/2 cup oil vegetable
1/4 cup Lucky Charms cereal marshmallows separated and put aside
Separated marshmallows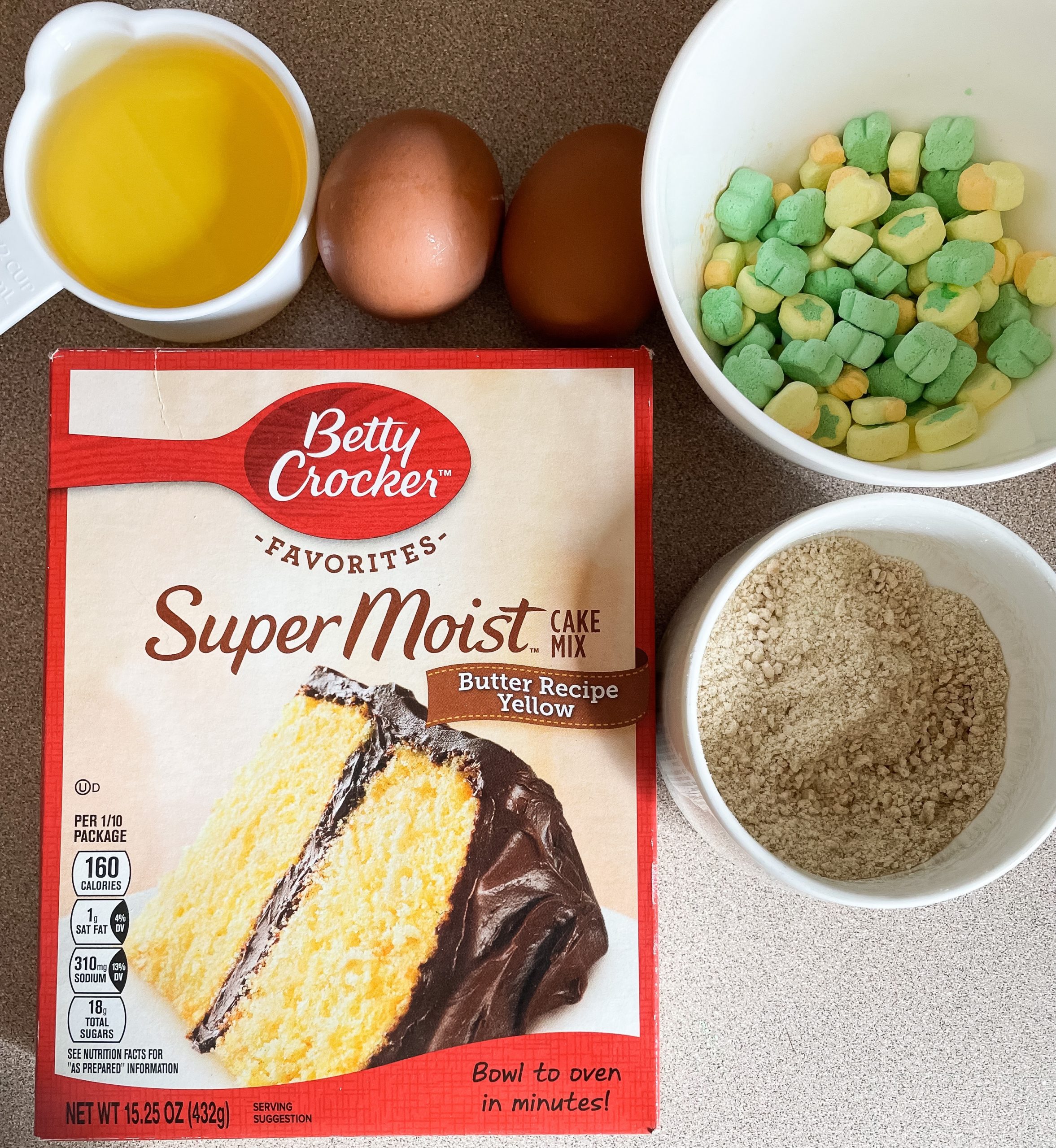 Directions
Heat oven to 350 degree F and line cookie sheet.
Take the separated Lucky Charms cereal and put through a food processor until finely processed and powdery.
In a mixer, combine cake mix, eggs and oil.
Sprinkle in half of the processed cereal, put the rest to the side.
Fold in marshmallows, leave some extra to top off on cookies.
Scoop one spoonful of cookie dough onto cookie sheet about 2 inches apart.
Top with processed cereal and marshmallows.
Bake for about 12-15 minutes.
Allow cookies to cool and serve with milk. (add green food coloring to the milk if you are feeling extra lucky!)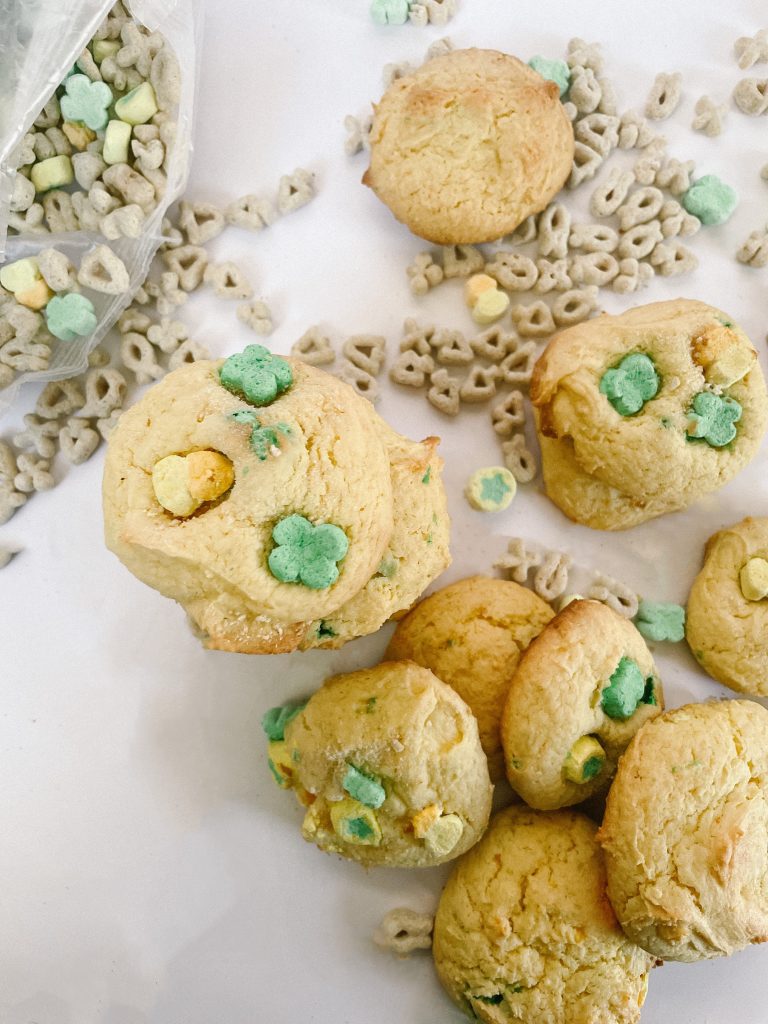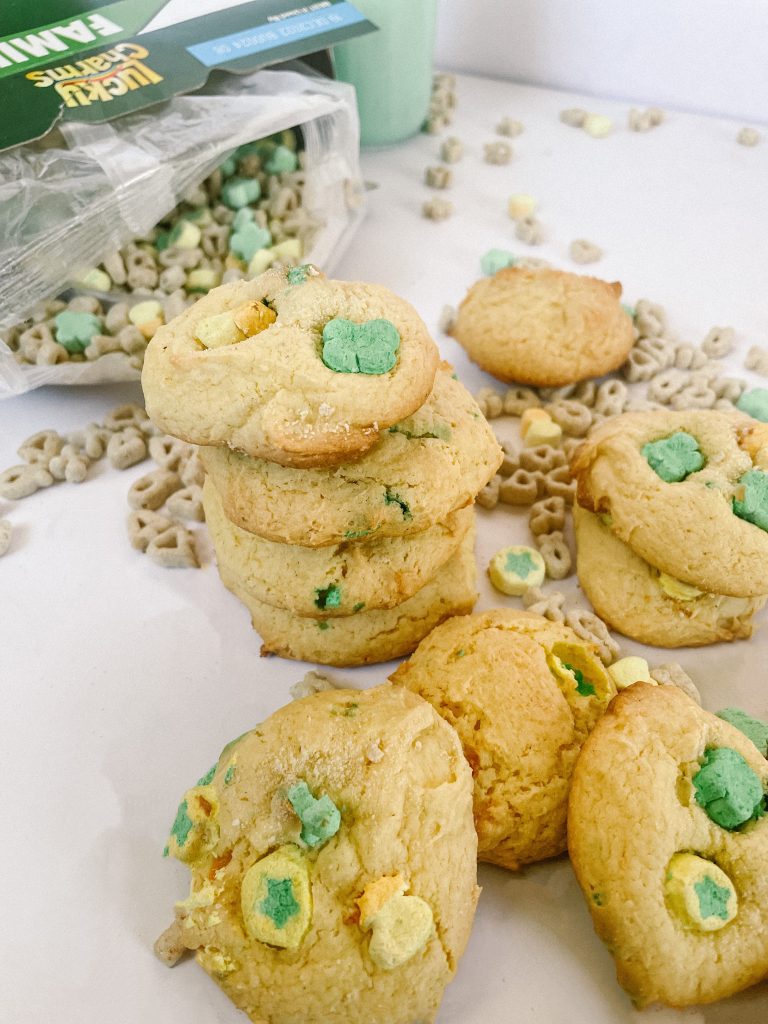 The fun thing about this recipe is that you can use any flavor of cake mix or add whatever you want in them!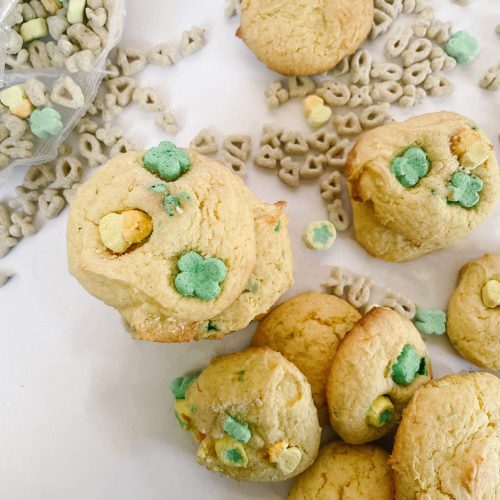 Luckiest Charms Soft Baked Cookies
These soft baked cookies are only four ingredients and filled with fluff and sweetness. You would never think it came from boxed cake mix!
Ingredients
1

box

vanilla cake mix

2

eggs

room temperature

1/2

cup

oil

vegetable

1/4

cup

Lucky Charms cereal

marshmallows separated and put aside

Separated marshmallows
Instructions
Heat oven to 350 degree F and line cookie sheet.

Take the separated Lucky Charms cereal and put through a food processor until finely processed.

In a mixer, combine cake mix, eggs and oil.

Sprinkle in half of the processed cereal, put the rest to the side.

Fold in marshmallows, leave some extra to top off on cookies.

Scoop one spoonful of cookie dough onto cookie sheet about 2 inches apart.

Top with processed cereal and marshmallows.

Bake for about 12-15 minutes.

Allow cookies to cool and serve with milk. (add green food coloring to the milk if you are feeling extra lucky!)