It is one week until St. Patrick's Day and I couldn't help myself with another cute themed snack your friends and family will love!
When I saw these Lucky Charms Magically Delicious Marshmallows, I knew I had to make something with them. These Magically Delicious Marshmallow Wand Cookies are super simple to make so if you are a last-minute mom when it comes to class parties, these are perfect!
All you need are three delicious ingredients.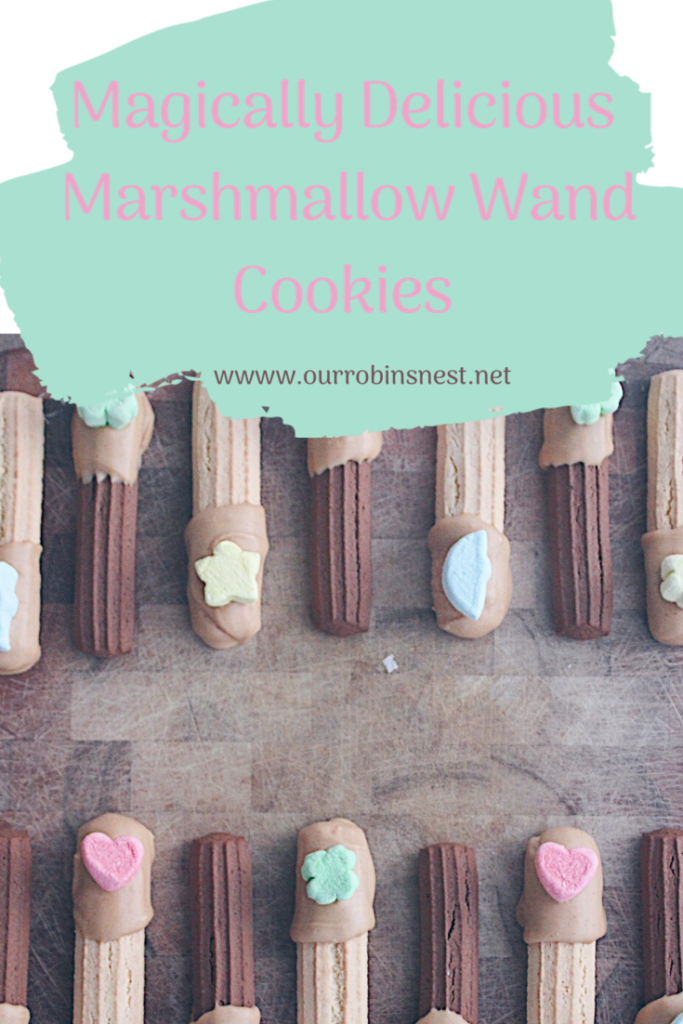 You will Need: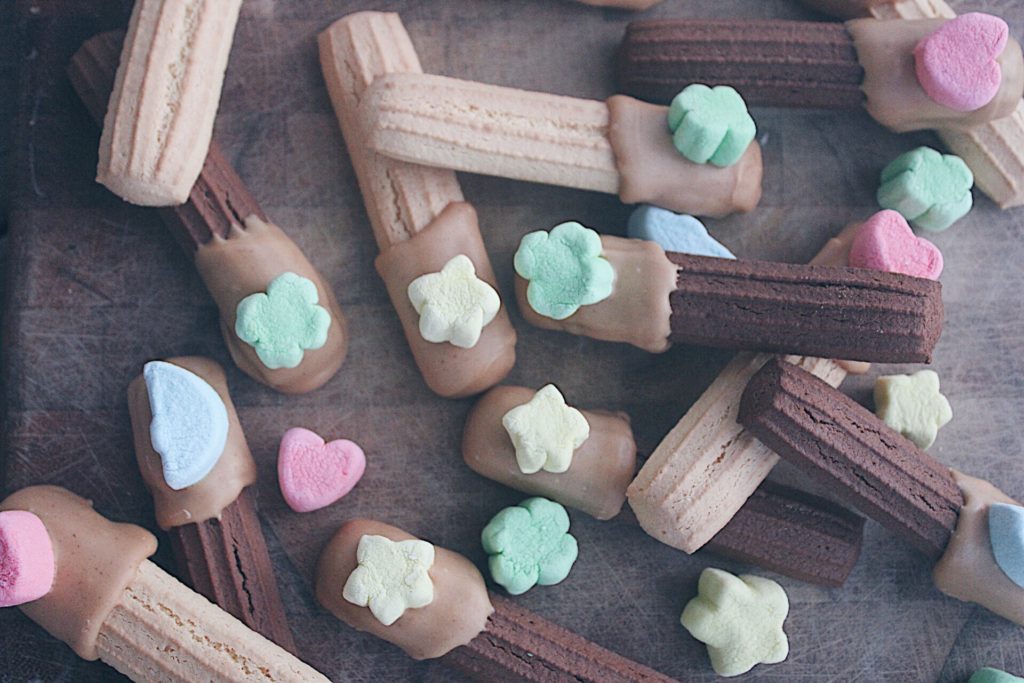 Directions:
Heat a cup of peanut butter chips in the microwave for about 30-40 seconds stirring every ten seconds.
Dip the top of the cookie in the melted peanut butter and lay them on parchment paper.
Place a marshmallow on top of the peanut butter quickly before it starts to cool.
Let cookies cool for 10 minutes.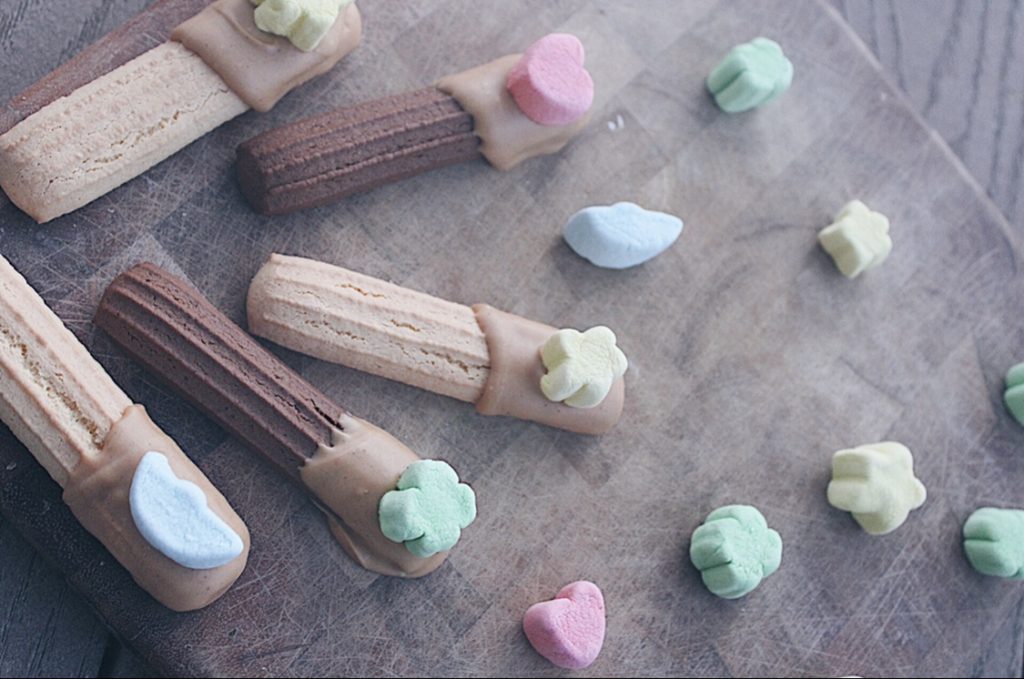 We love peanut butter in our house so that is why we chose this flavor for the dipped cookie, but feel free to use chocolate chips or white chocolate or even butterscotch!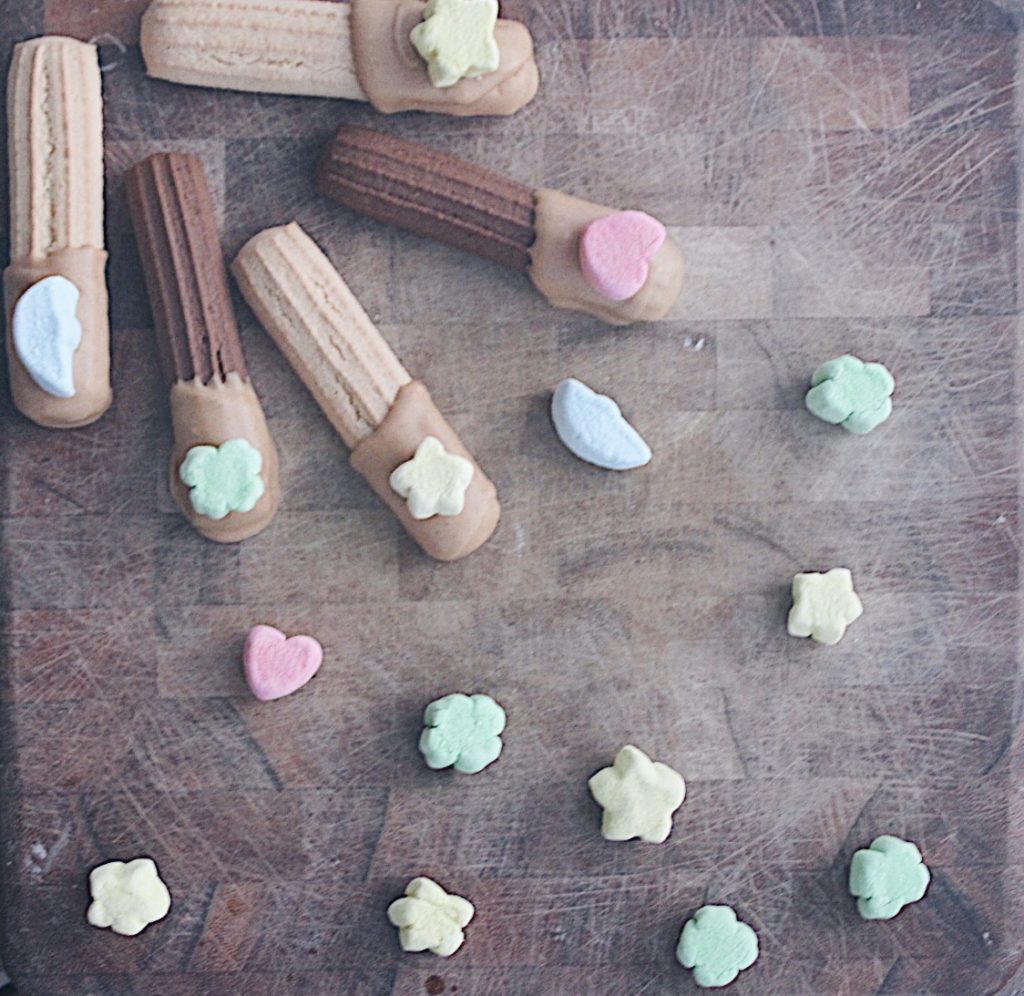 These little magical wands will brighten your little one's eyes and disappear before your own.
You may also like this!