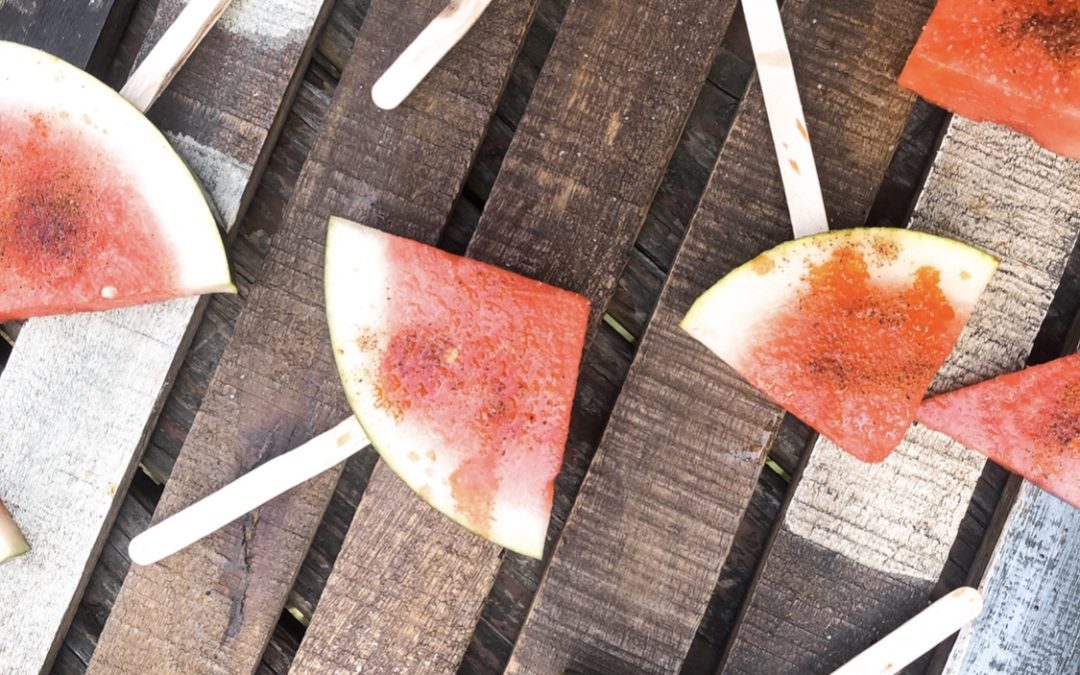 I was provided a product in return for an honest review. All opinions expressed are my own.
This simple yet refreshing summer great is a crowd pleaser of all ages! With the sophistication of spice and playfulness of the popsicle stick, these chili lime watermelon pops are sure to be a hit at your next BBQ gathering.
This combination is simple, yet fierce. It first gives you a salt and spice and the then sweetness of the watermelon to complete your flavor buds needs.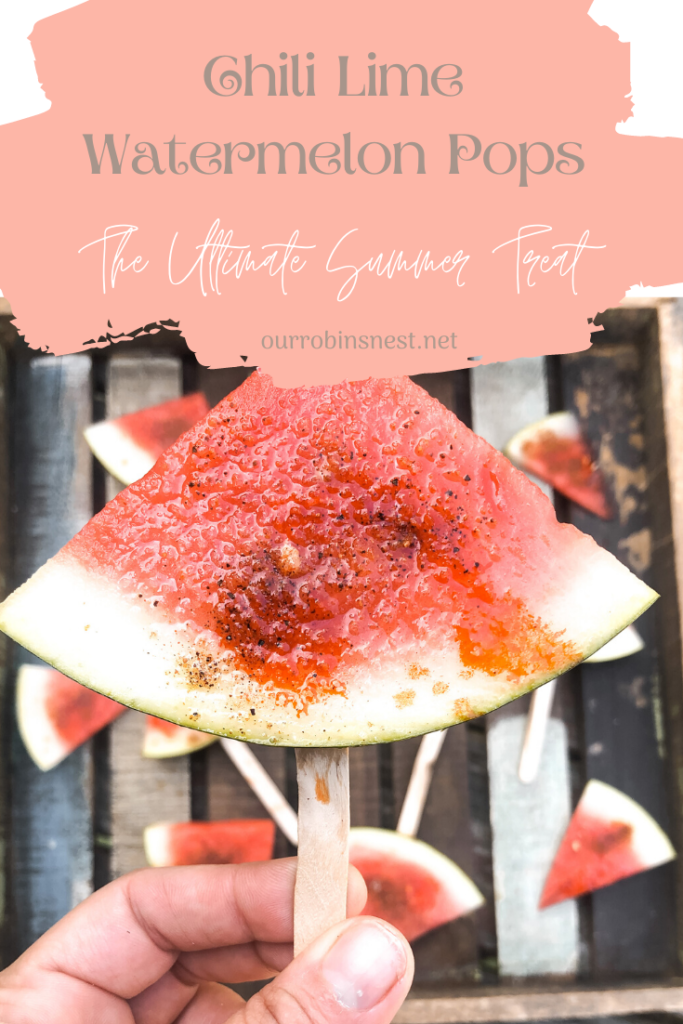 Ingredients are simple: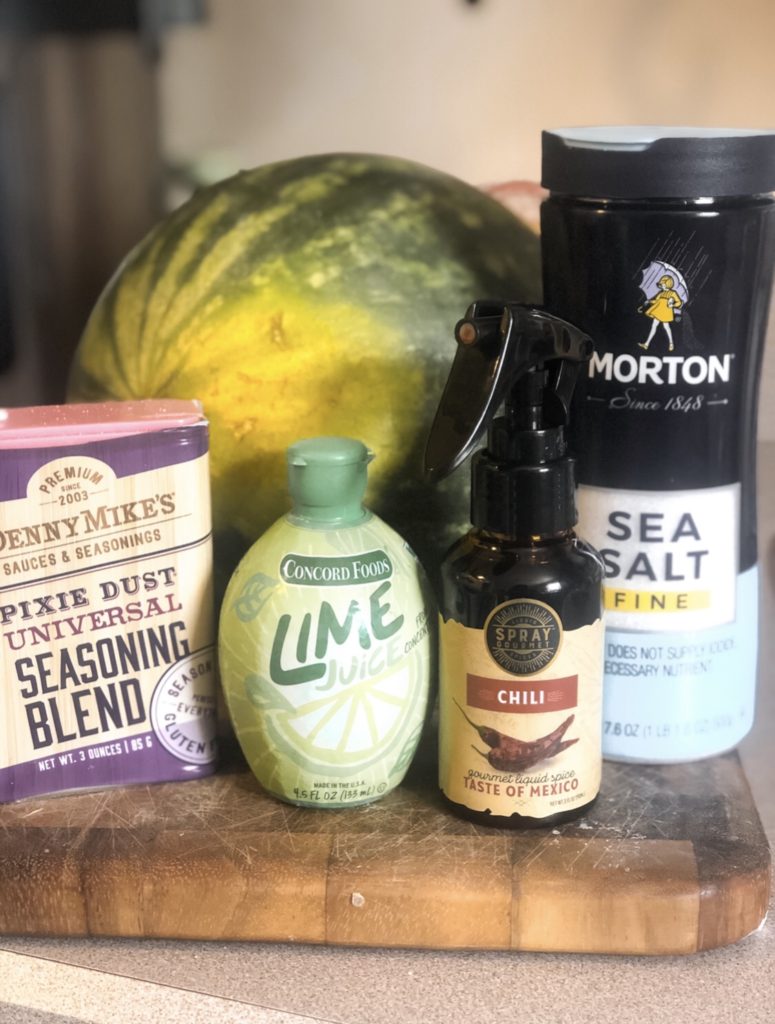 Slice whole watermelon into circles and then cut into quarter pieces.
Using popsicle sticks, insert them into the rinds of the watermelon.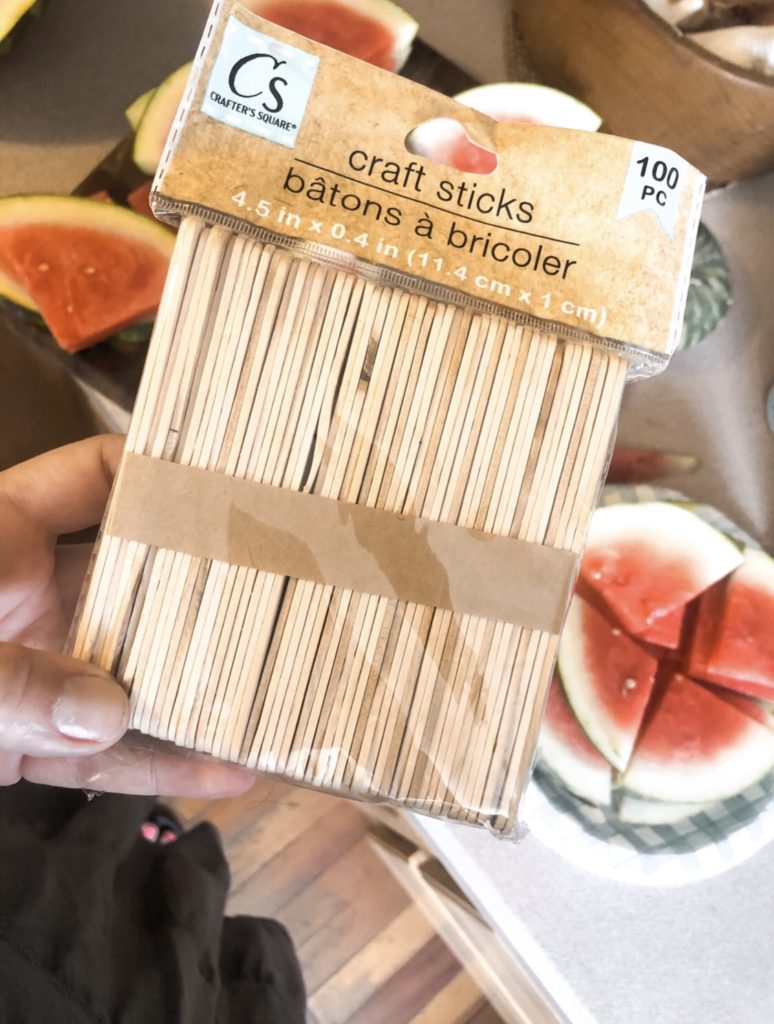 Squirt some lime juice, then spray chili liquid 1-2 times on each watermelon slice. Each spray is equivalent to ¼ tsp.
Liquid spice is a great alternative to dry spices. The controlled spray application eliminates the work, the mess, and the guessing of measurements.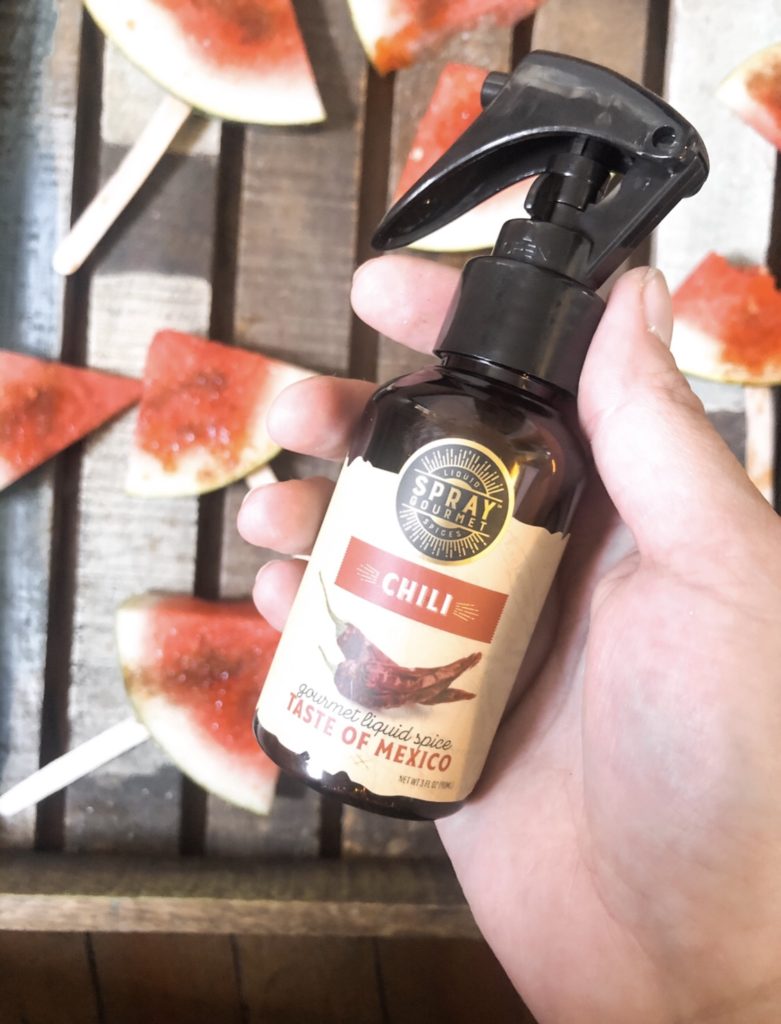 Sprinkle each slice with some salt and smoked paprika.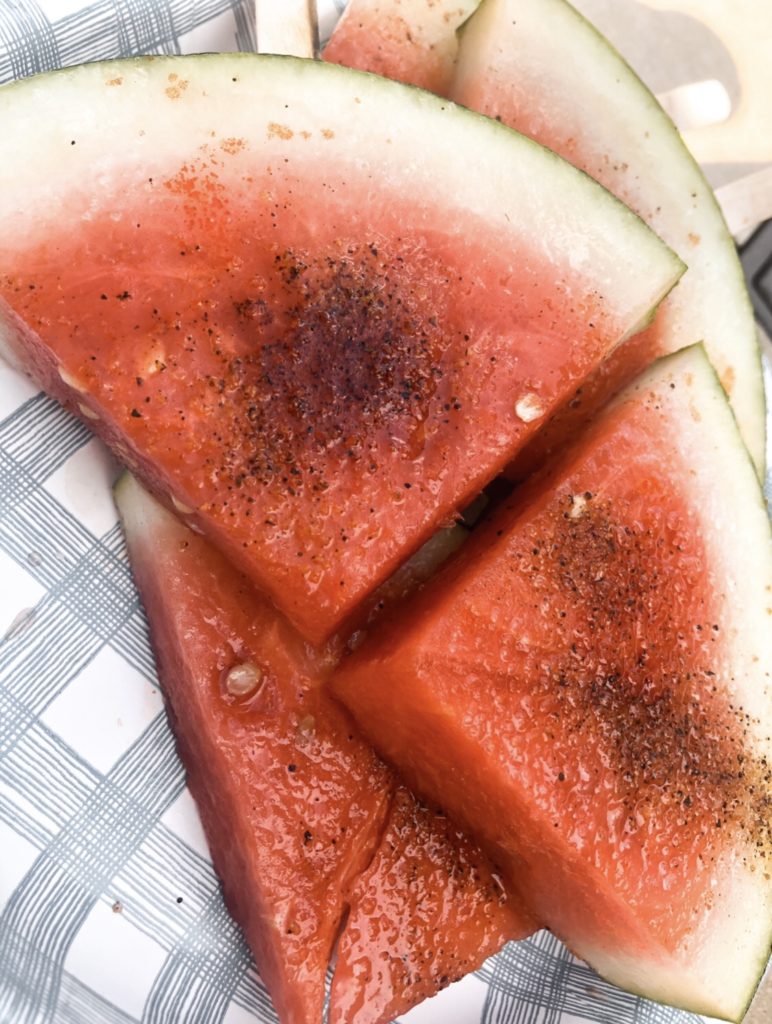 Eat right away or place in refrigerator until ready to serve.
Whether it's a midday snack or dish for your next summer potluck these chili lime watermelon pops are sure to be a hit!