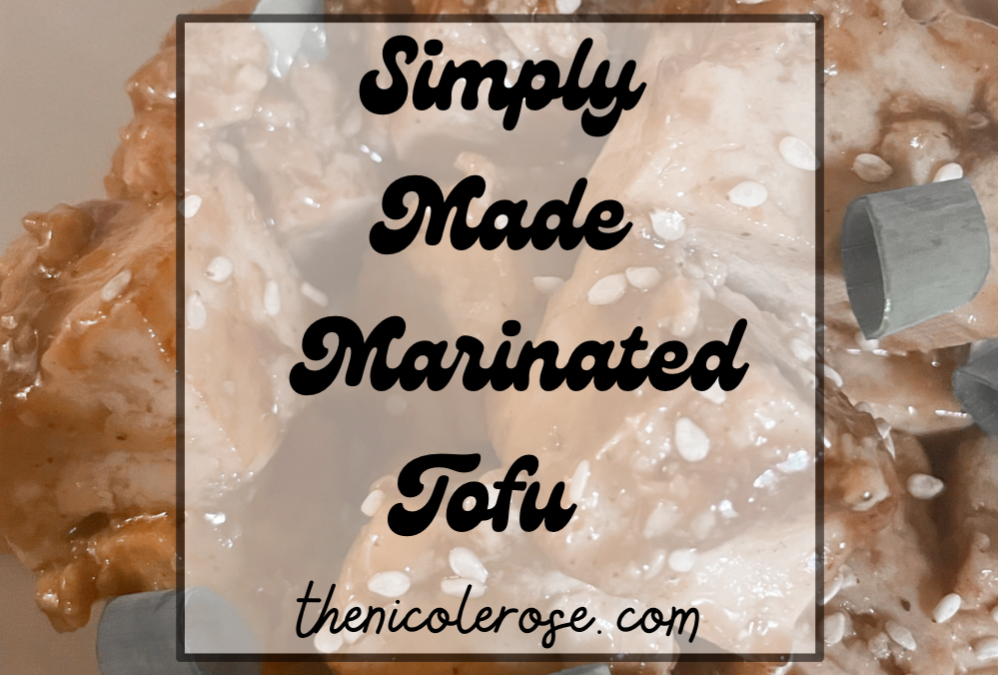 Simply made marinated tofu is a great weekday meal that adds a kick to your tastebuds. Enjoy the flavors of salt and pepper but supercharged.
I am not a vegetarian but I love vegetarian meals. Tofu is added to our weekly meal plan and enjoy it as a source of protein.
I have been experimenting more with tofu since it is such a versatile food and it takes on what you make of the taste.
I was low on groceries but thanks to the generous expiration date on tofu I was able to whip something up for dinner the other night.
The marinade for the tofu was so easy to make, it only took me a few minutes to put together.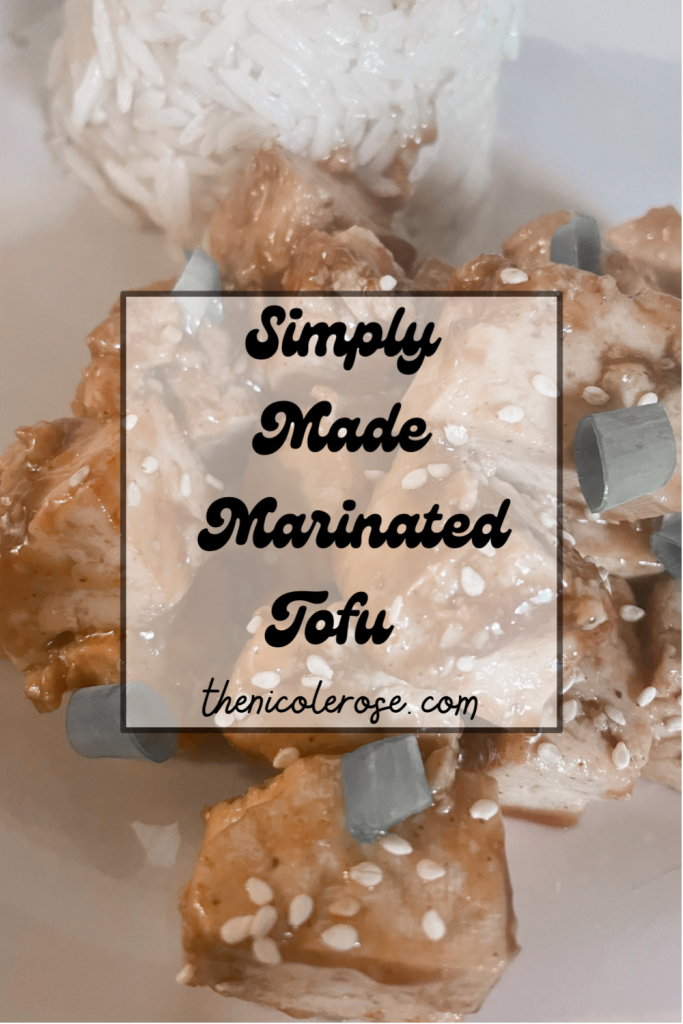 Ingredients
1 brick firm tofu (16 oz)
9 Tbsp Soy Sauce
2 tbs seasoned salt (I used Momofuku Savory Seasoned Salt)
3 tsp ground ginger
3 Tbs honey
3 Tbsp rice vinegar
3 Tbsp sesame oil
1 Tbs corn starch
Green onion for garnish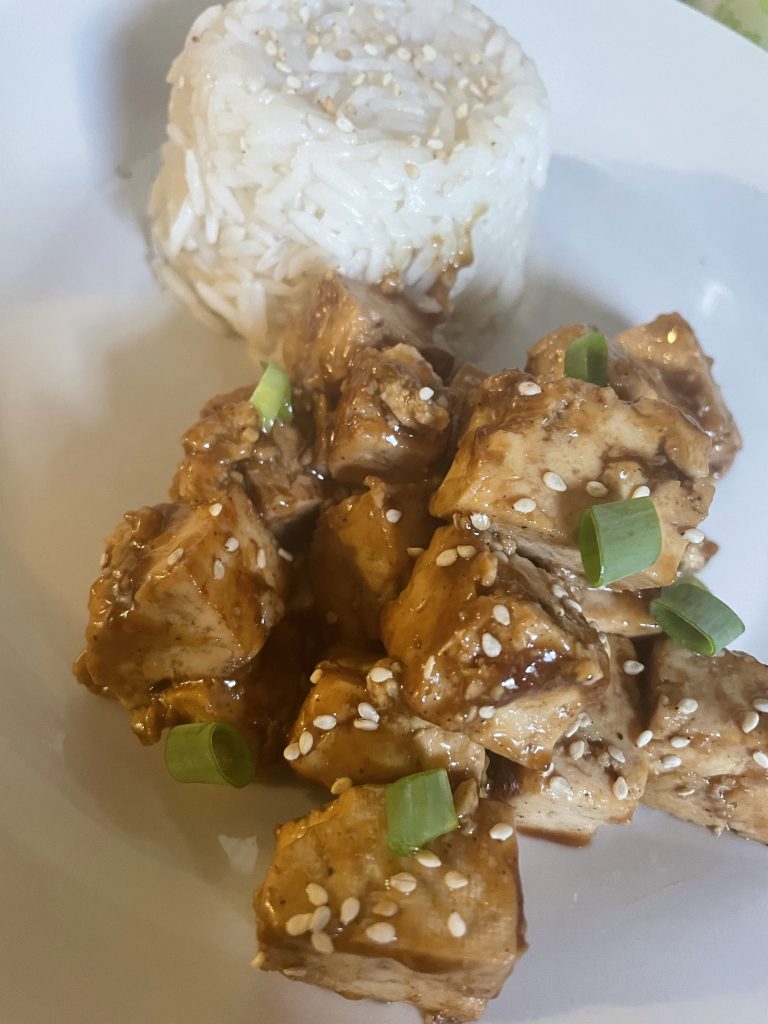 Instructions
Press the tofu for 20 minutes to drain water.
Cut into cubes
Mix all the ingredients for the tofu marinade except the cornstarch together. Put tofu in a large ziplock bag and pour marinade in. Shake and move around until tofu is fully coated. Let it sit for 15-20 minutes.
Add a little sesame oil to a frying pan and add the tofu. Keep the extra marinade in the bag.
Once the tofu has browned, mix the leftover marinade sauce with the cornstarch in a bowel and pour it over the tofu in the frying pan. Cook until the sauce thickens.
Garnish with sesame seeds and green onion
Serve over rice.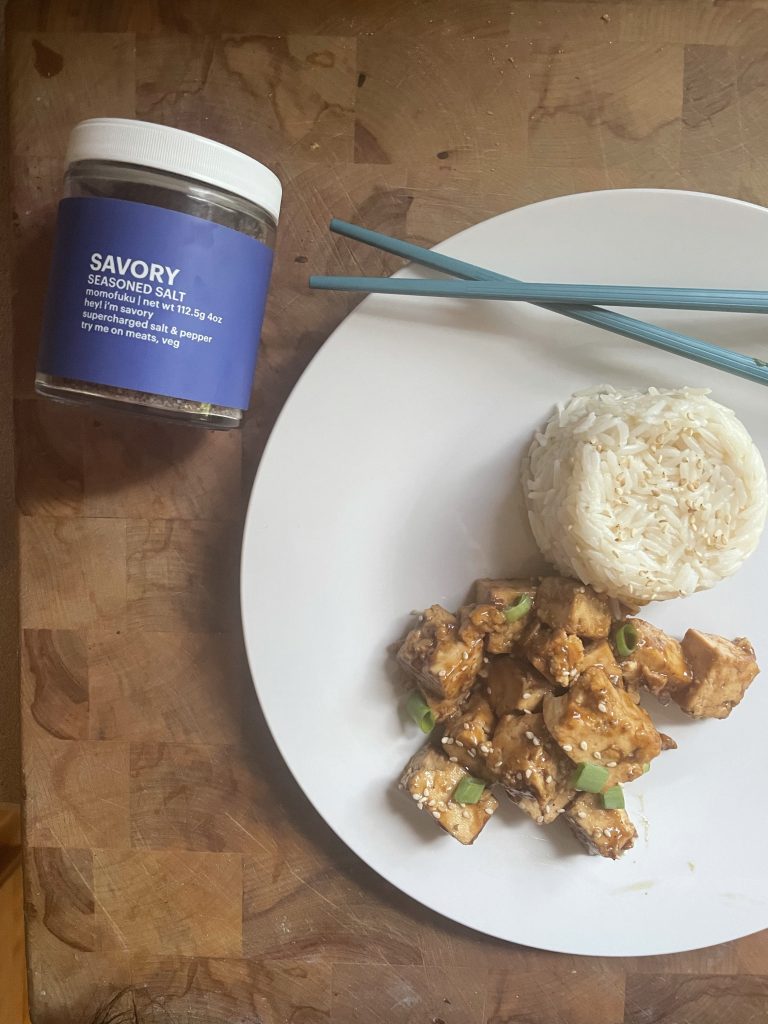 Momofuku Savory Seasoned Salt is a supercharged seasoning salt loaded with umami rich ingredients. It is great on grilled meats, fish and vegetables as well. The spices are well blended so you only need one ingredient instead of measuring each individual one.
Savory Seasoned Salt is vegan, sugar free, does not contain gluten and non-GMO.
I was provided a product in return for an honest review. All opinions expressed are my own.
You May also Like