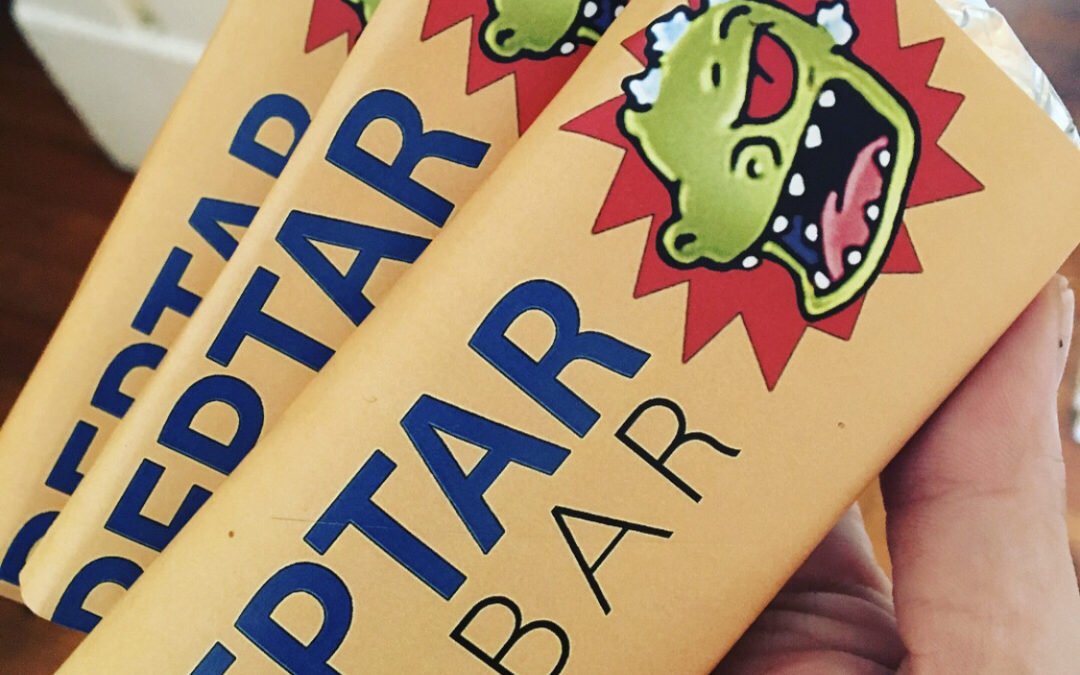 I know Halloween is only a day away, but I am going to be celebrating until 11:59pm tomorrow night. It is one of my favorite holidays and I can really let my creative ideas come alive during this time. I also love Halloween because I am a child at heart. I still love cartoons and if you want me to be specific, Rugrats was and is still my favorite cartoons of all time. Thank goodness for Hulu because I get to binge watch it whenever I want. I also got Frank hooked on it so it is a win-win for me.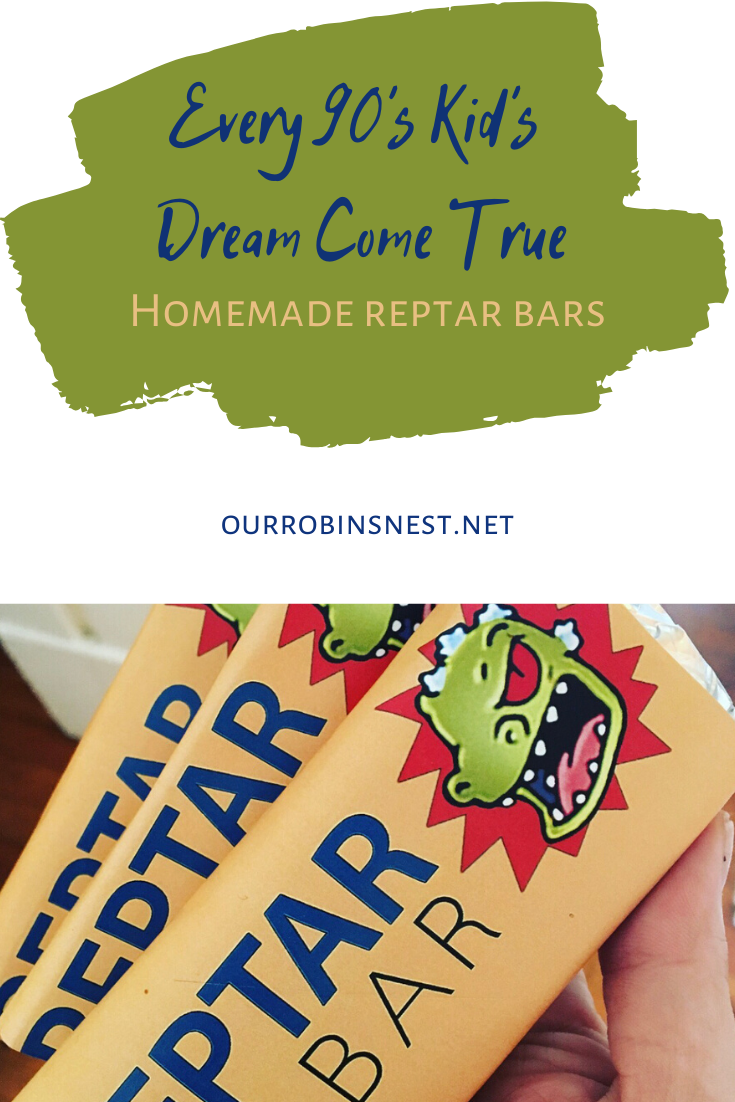 Every Halloween I will play old Halloween specials which includes the Rugrats "Candy Bar Creep Show" episode. If you have never seen it, I suggest you do so you can see what I am talking about. All you other nineties mamas I know you are going to appreciate this! I make actual Reptar Bars that are guaranteed to be your favorite candy this year!
A Reptar Bar is 'chocolate and nuts and caramel and green stuff and its swirled and stirred and rippled and beaten and sweetened until you can't stop eatin'. I cannot wait to share the recipe with you! Even better, I found these awesome free printable wrappers and it will totally complete the Candy Bar Creep Show look!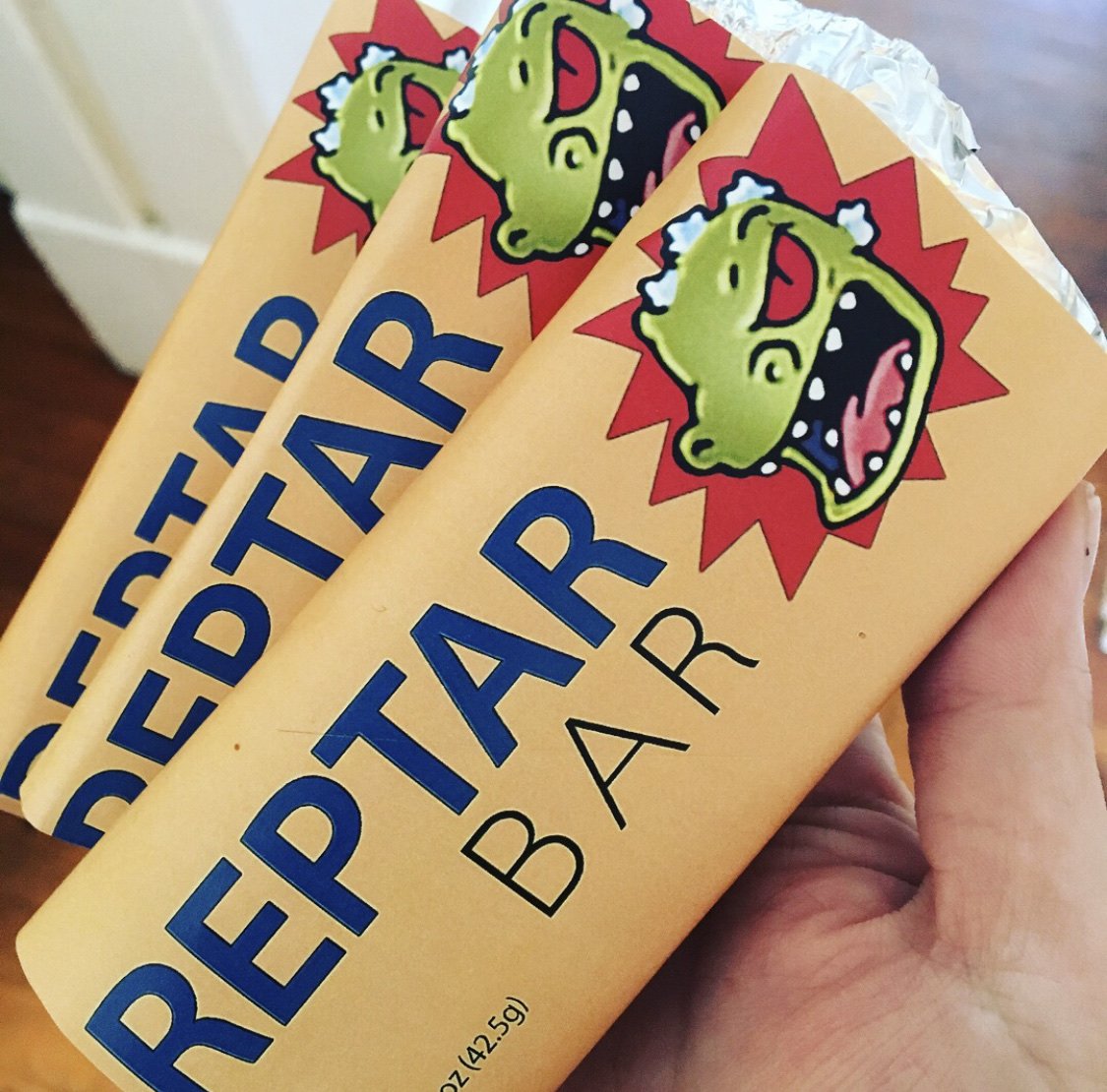 Here is what you will need:
24 oz milk chocolate chips
½ cup of marshmallow fluff
Green food coloring
¼ cup of crushed peanuts
½ cup of caramel syrup
Dinosaur cookie cutter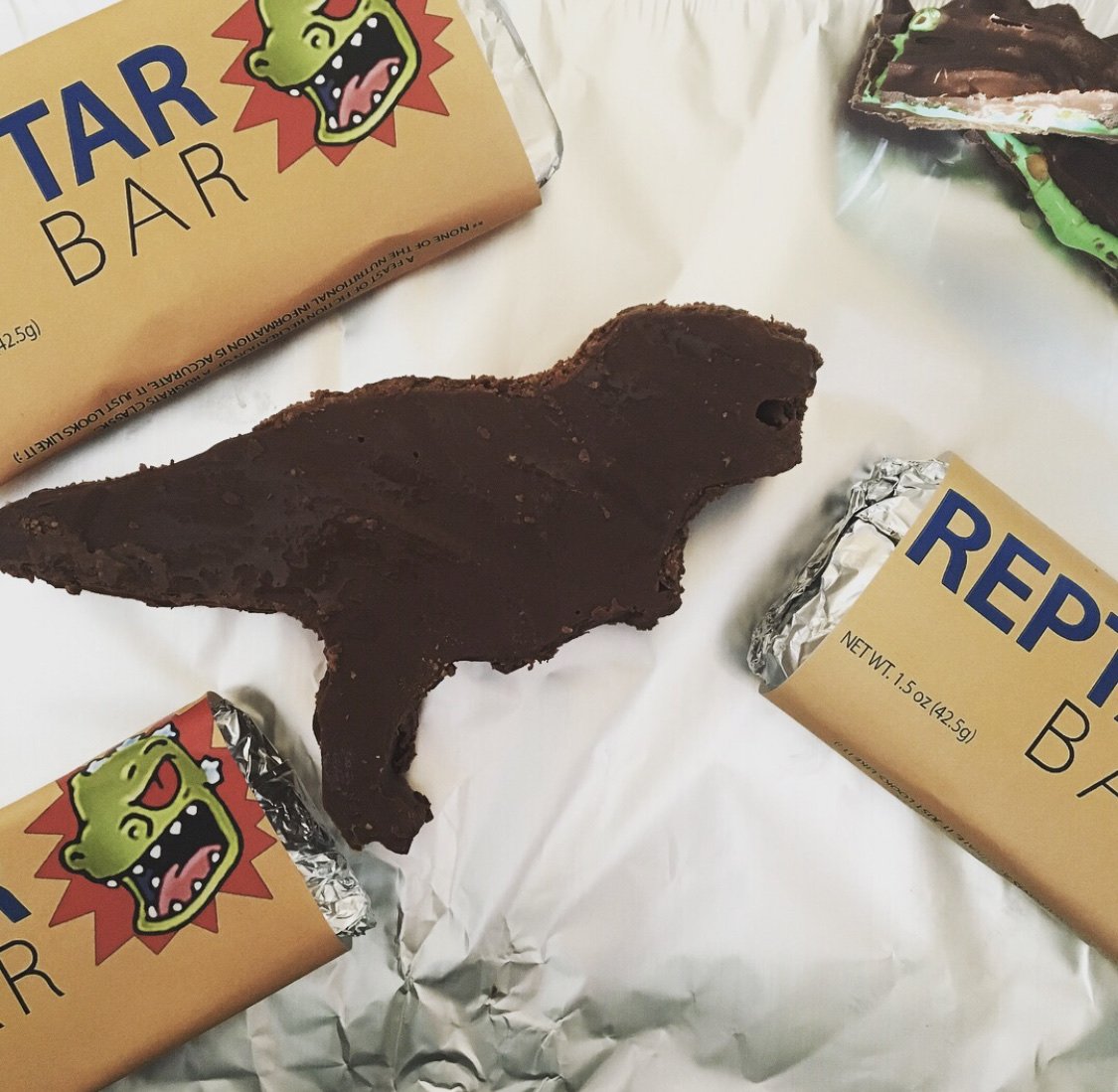 Instructions:
Melt chocolate chips in the microwave in 15-second intervals. Stir every 15 seconds and try not to burn it!
Spread chocolate on a cookie sheet and try to even it out in a thin layer on the pan. Place sheet in freezer so it sets.
Heat marshmallow fluff in the microwave for about 15 seconds and stir in food coloring. You can choose how many drops depending on which shade of green you want.
Remove chocolate from the freezer and use cookie cutter to cut out dinosaurs. If you do not have a dinosaur shaped cookie cutter, having them as rectangles is just fine. Makes you you cut out an even amount of dinosaurs.
Spread the marshmallow fluff on half of the dinosaurs.
Sprinkle peanuts and drizzle caramel syrup on the same half. Take the plain chocolate dinosaurs and top them on the candy filled dinosaurs. Place back into the freezer for about 15 minutes.
Remove from freezer and wrap them up in foil and the Reptar Bar printable. Enjoy!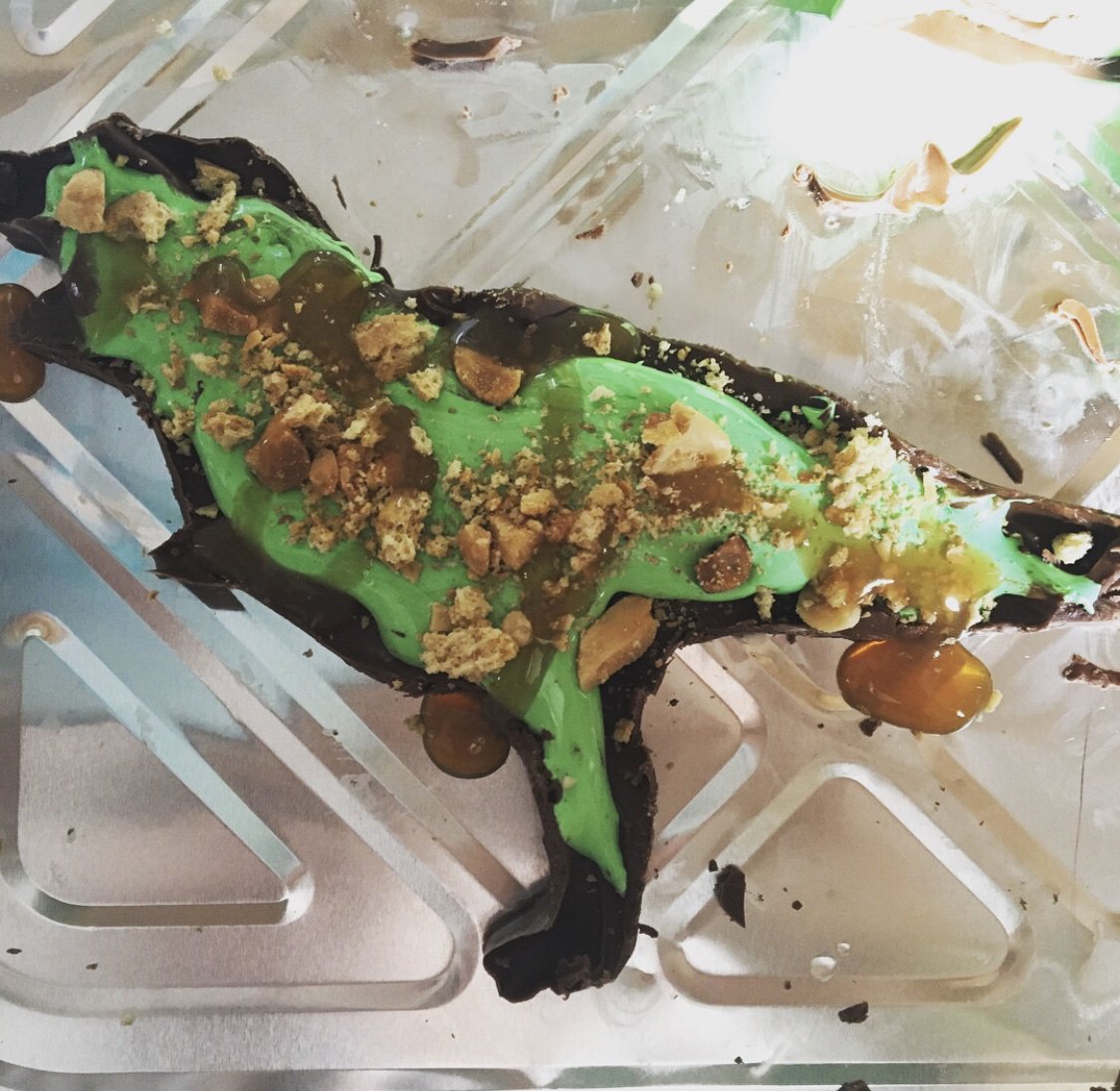 This chocolate recipe is a hit whether you are a Rugrats fan or not, it is delicious either way! Each recipe varies on how many bars you make depending on how you cut them out, so have fun with it! I hope everyone has a fun and safe Halloween and don't get a belly ache!
(more…)