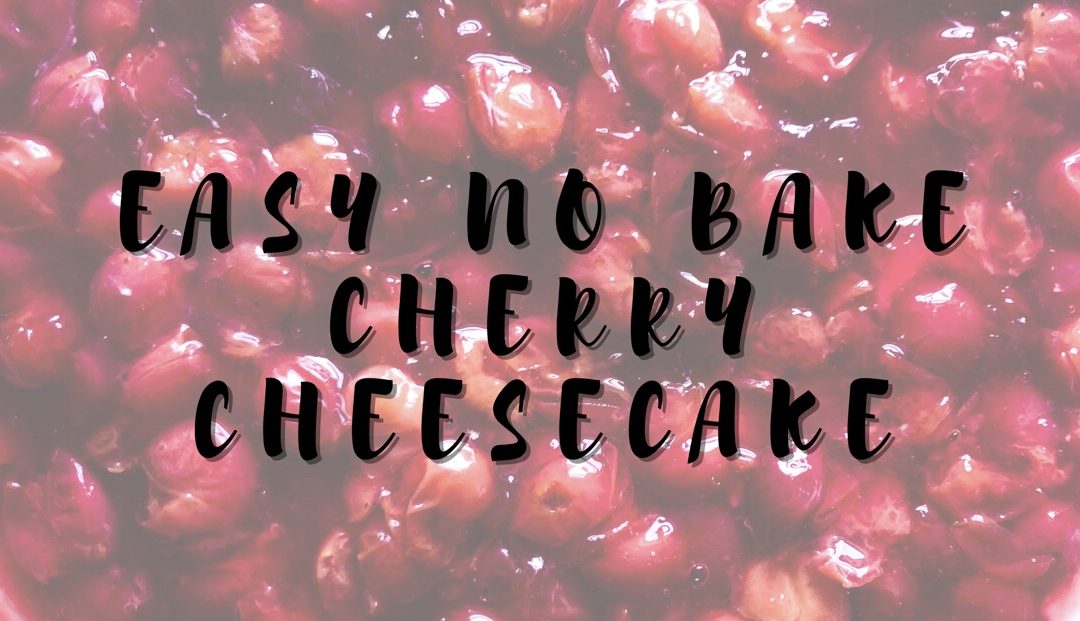 Every year around this time our neighbors cherry tree blooms. The cherries are ripe and the most beautiful color red.
We always pick a bunch and make something yummy with them. I have previously shared how to make cherry pie filling, pull apart cherry pie and cherry pop tarts.
Today I am sharing a summer delight. No bake cherry cheesecake. It is perfect for those hot days so you do not have to turn the oven on. The cool and fresh taste is the ultimate treat on a summer day.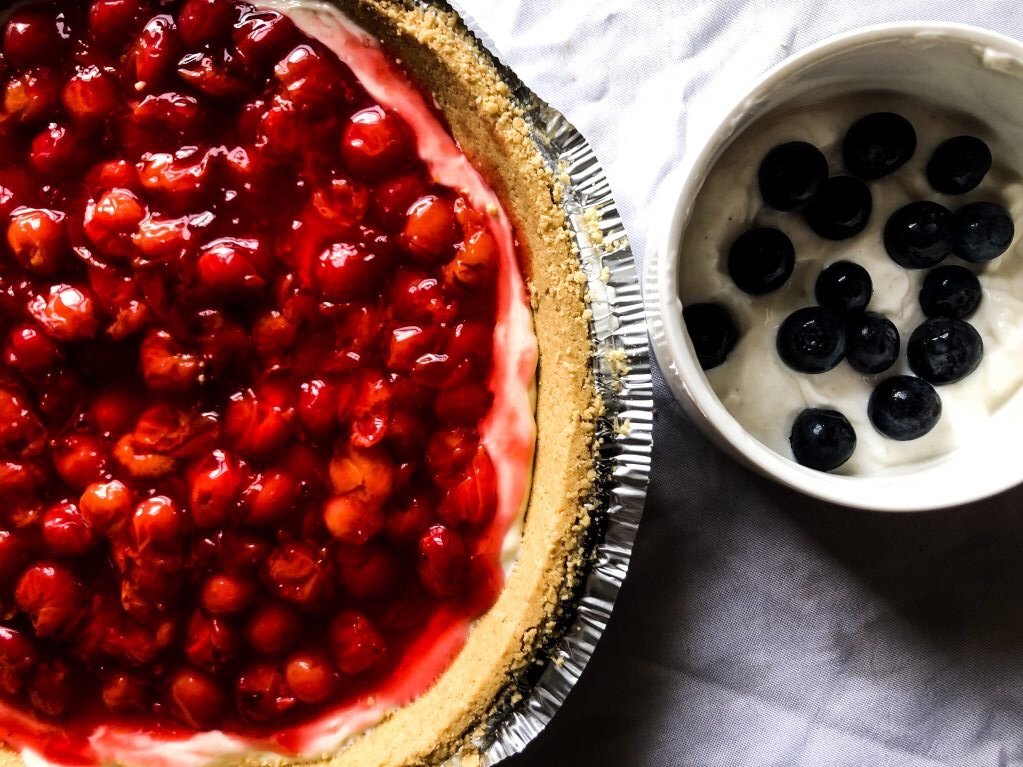 We used my homemade cherry pie filling but you can just use a can and it is just as good!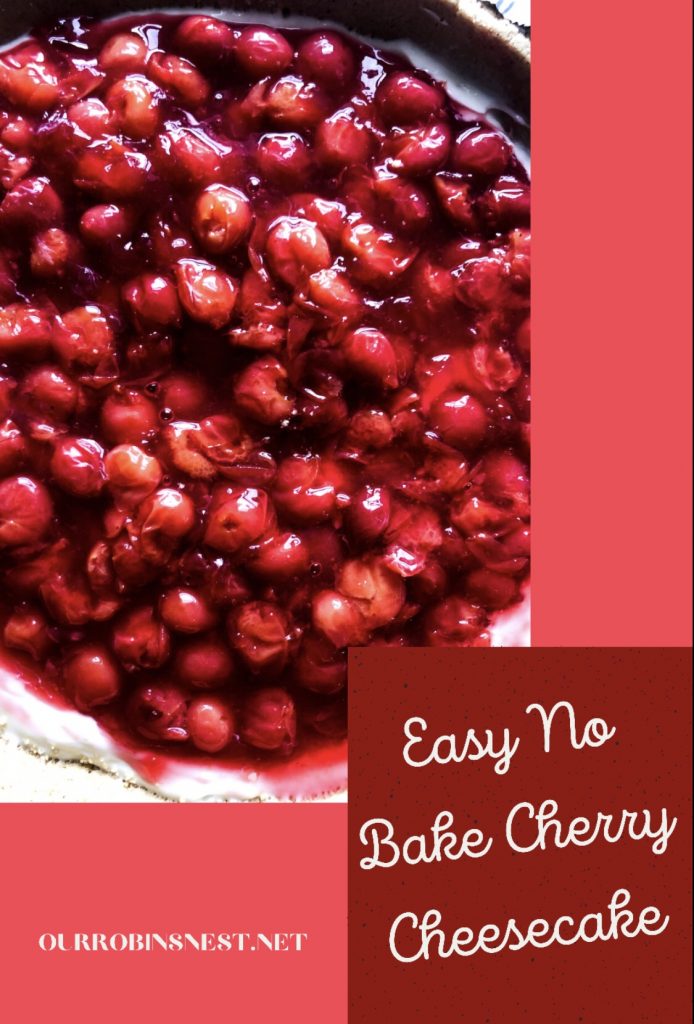 Ingredients
Pre made graham cracker crust
4 cups of cherry pie filling
8 oz cream cheese
14 ounces of sweetened condensed milk
1/4 cup lemon juice
1/2 tbs vanilla extract
Directions
Mix cream cheese in blender until smooth.
Add vanilla, condensed milk and lemon juice and mix together.
Pour and spread cream cheese filling into pie crust spread evenly.
Top with cherry filling and refrigerate until cold.