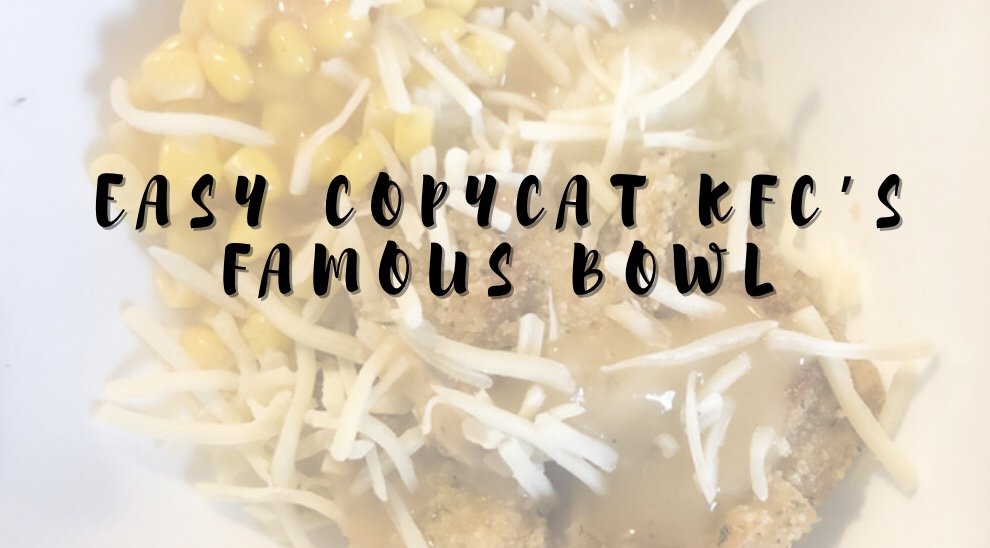 Start of the busy week calls for an easy night's meal. I made these copycat KFC's Famous Bowl and they did not disappoint.
It was actually my first time making them and couldn't believe what I was missing out on.
The secret to the delicious bowls was how I made the chicken. I made double so we can have it throughout the week as well.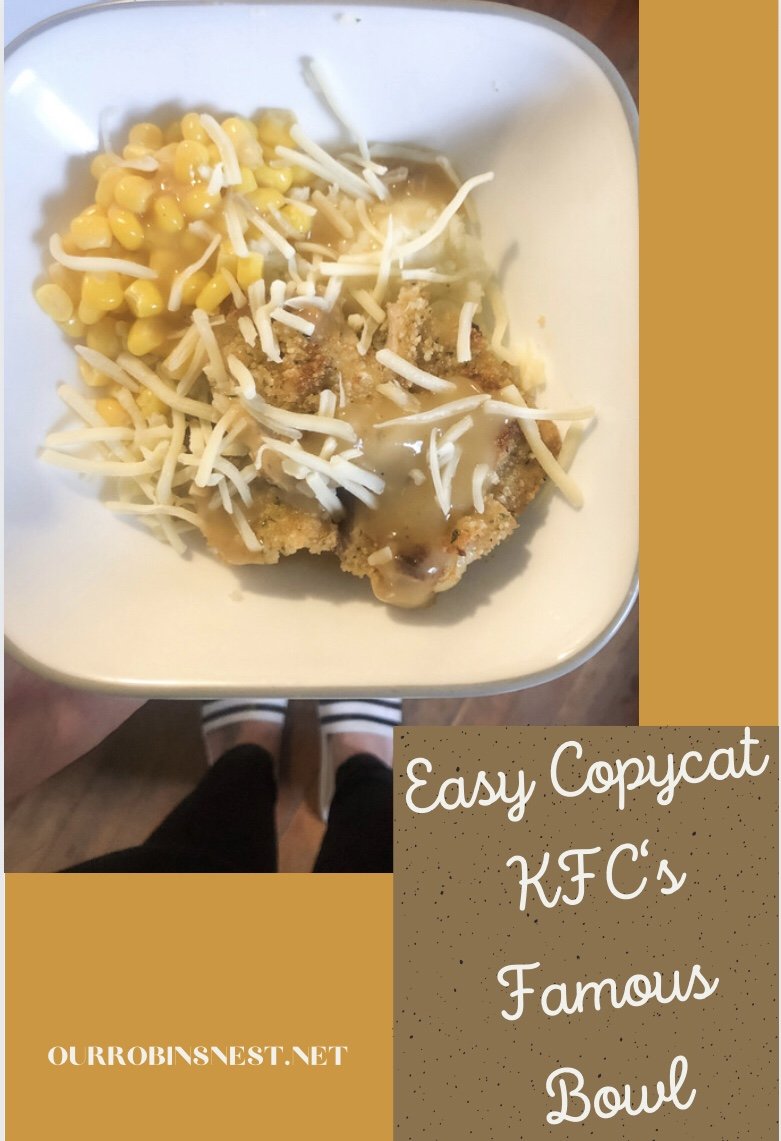 How to make the chicken cutlets:
1 cup light mayonnaise
1/2 cup shredded Parmesan cheese
2 lbs boneless skinless chicken breast cutlets (we are a dark meat family so we did 2 lbs of boneless chicken thighs)
1 cup Italian seasoned dry bread crumbs (add more if needed.)
Directions:
Preheat oven to 425 degrees Fahrenheit. Mix breadcrumbs and Parmesan cheese together in a bowl and set aside. In another bowl add mayonnaise.
Lightly grease baking pan and pound your chicken. Spread Mayo on one side of the chicken and dip chicken in breadcrumb mixture. Once fully coated spread repeat on the other side of the chicken.
Bake chicken for about 20-25 minutes.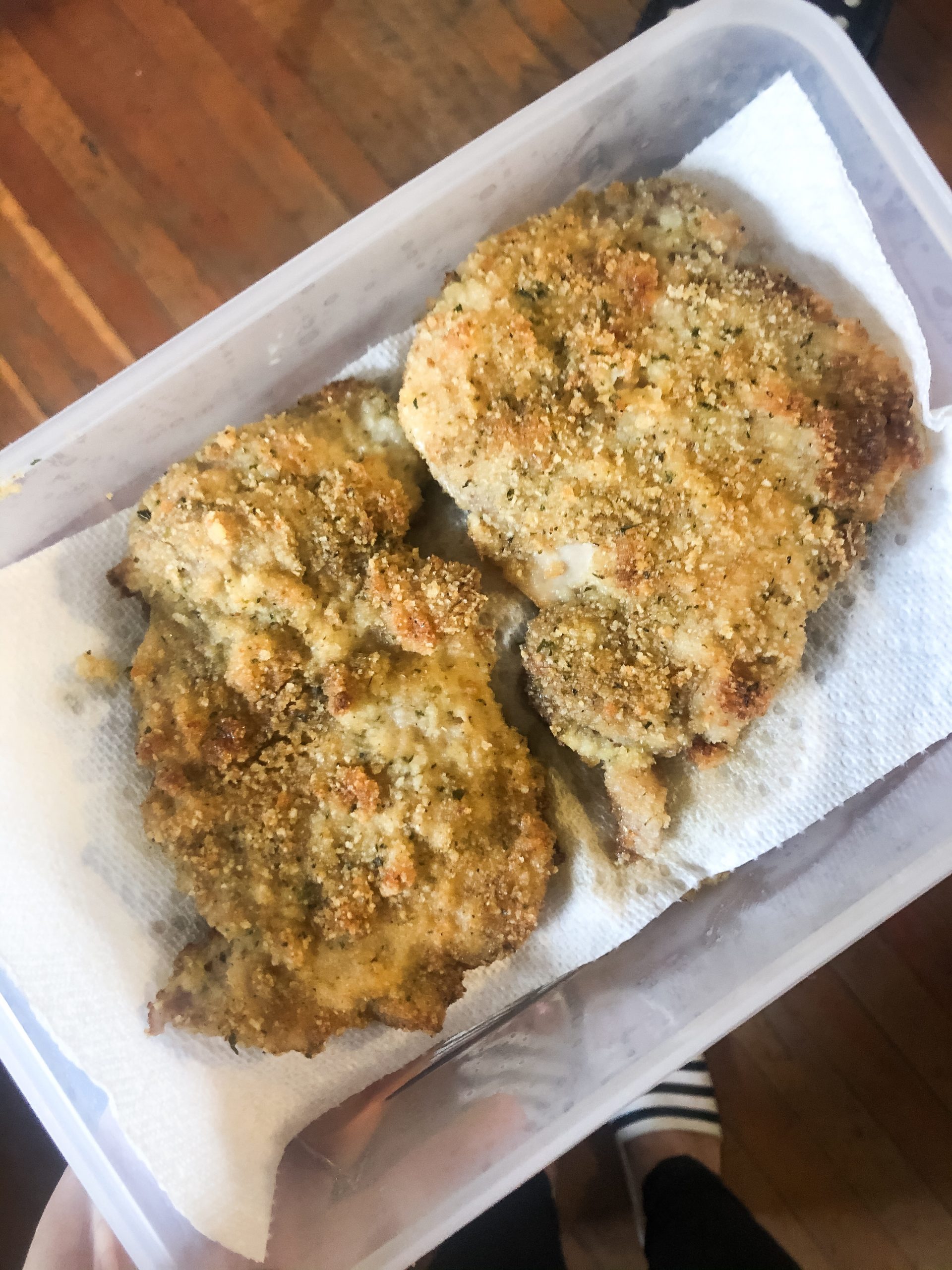 Now that you have your chicken, he is the easy part.
KFC copycat Famous Bowl:
1 package of instant mashed potatoes
1 can sweet corn
1 jar of chicken gravy
1 bag of cheddar shredded cheese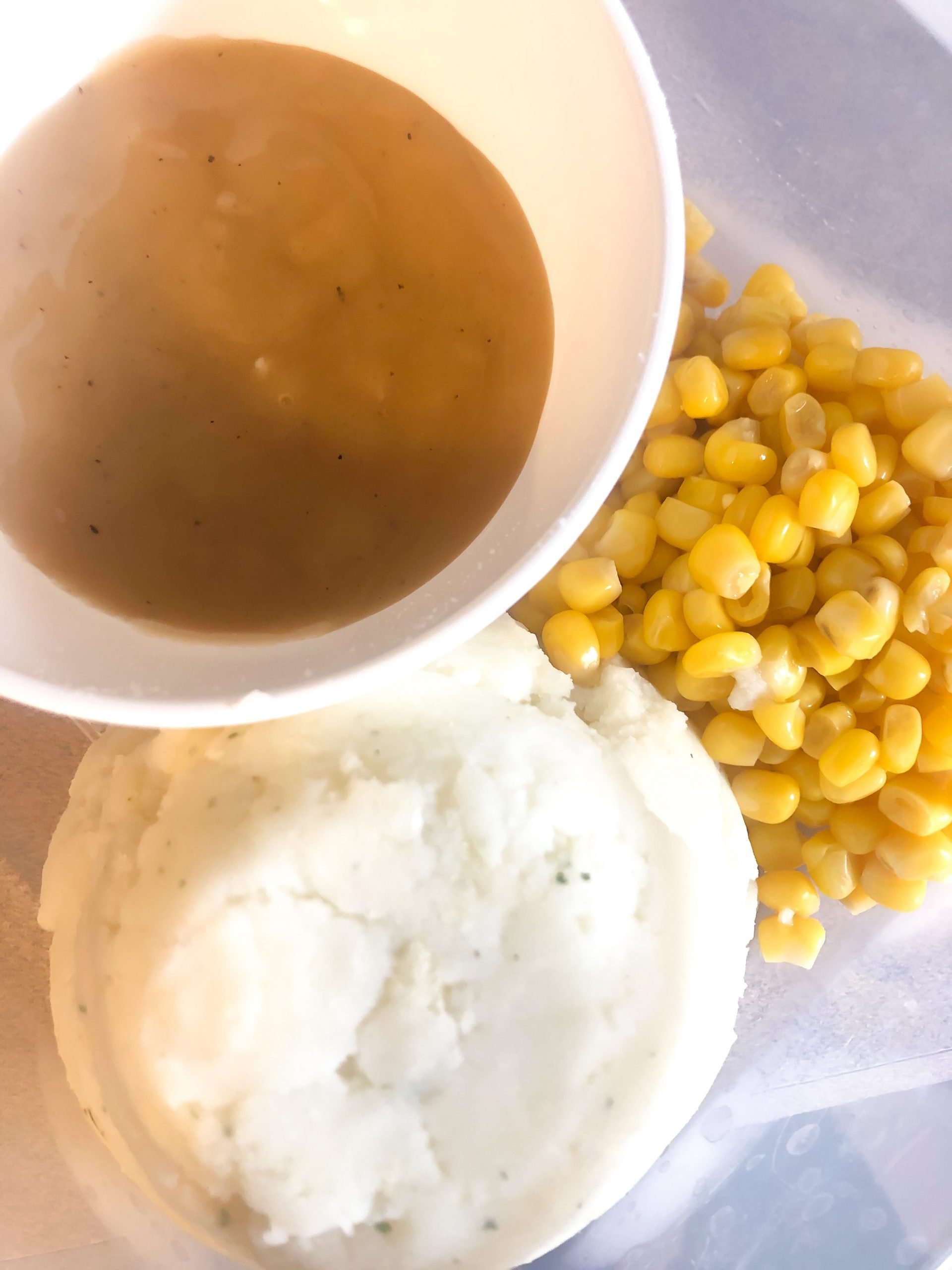 Make mashed potatoes according to package directions and heat up both corn and gravy.
Add mashed potatoes first into your bowl. Cut up your chicken into large cubes and add on top of potatoes. Next add your corn and cheese and top with loads of gravy.