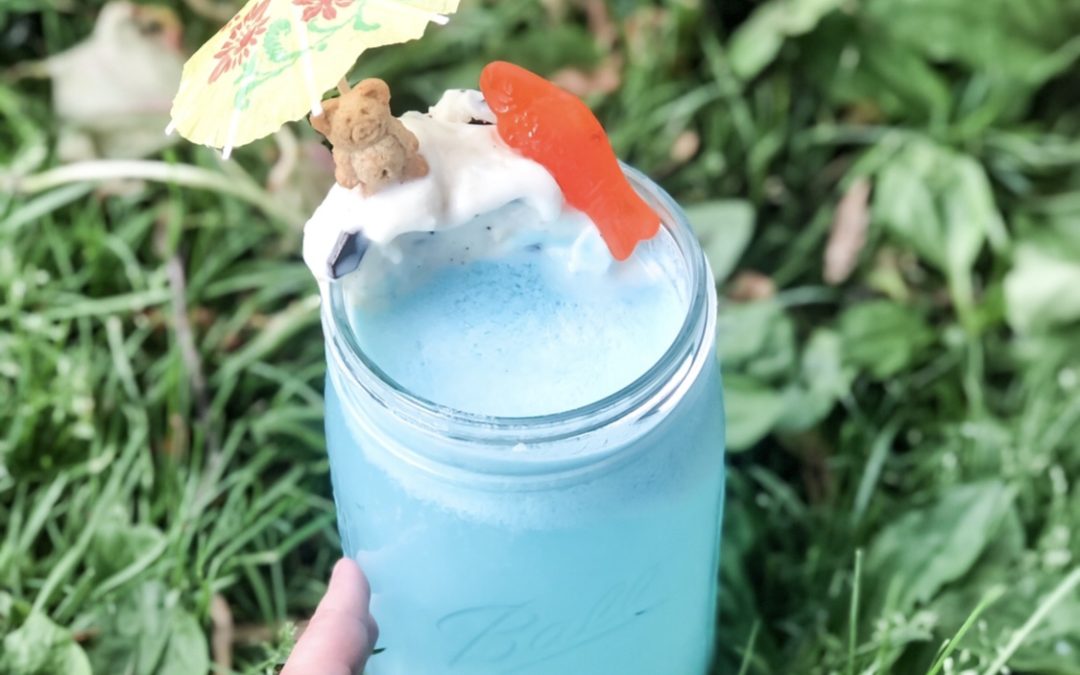 This fun summer drink is filled with a burst of fruity fizz with notes of smooth and creamy vanilla. The perfect drink to have after a day of soaking up the sun!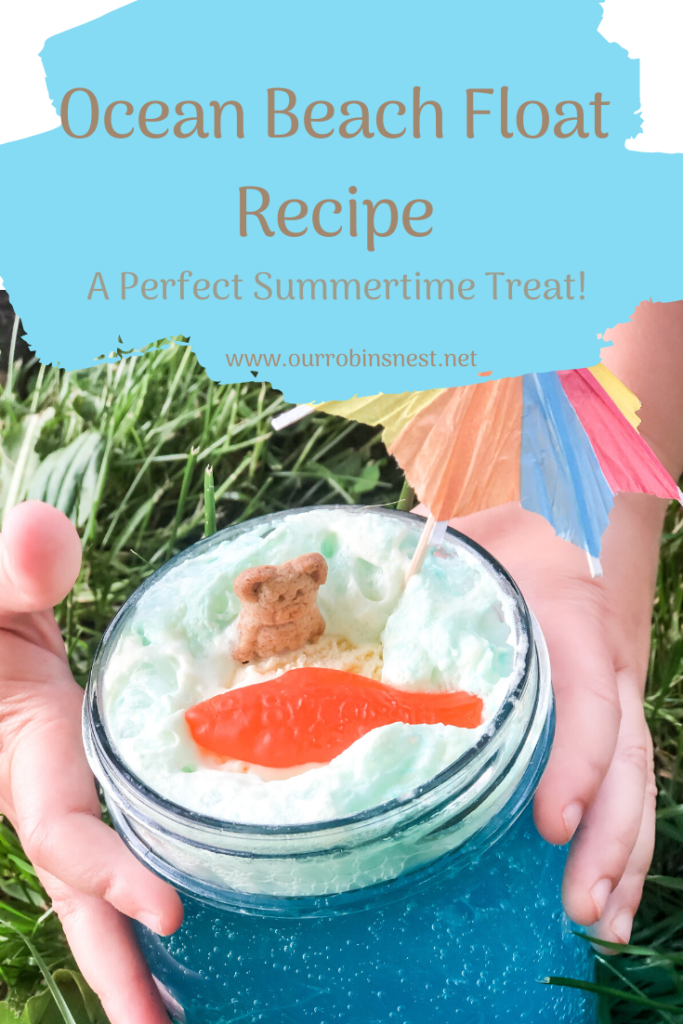 I am sure you are already thinking of what summer cocktails you will be having this summer, but what about for your little ones?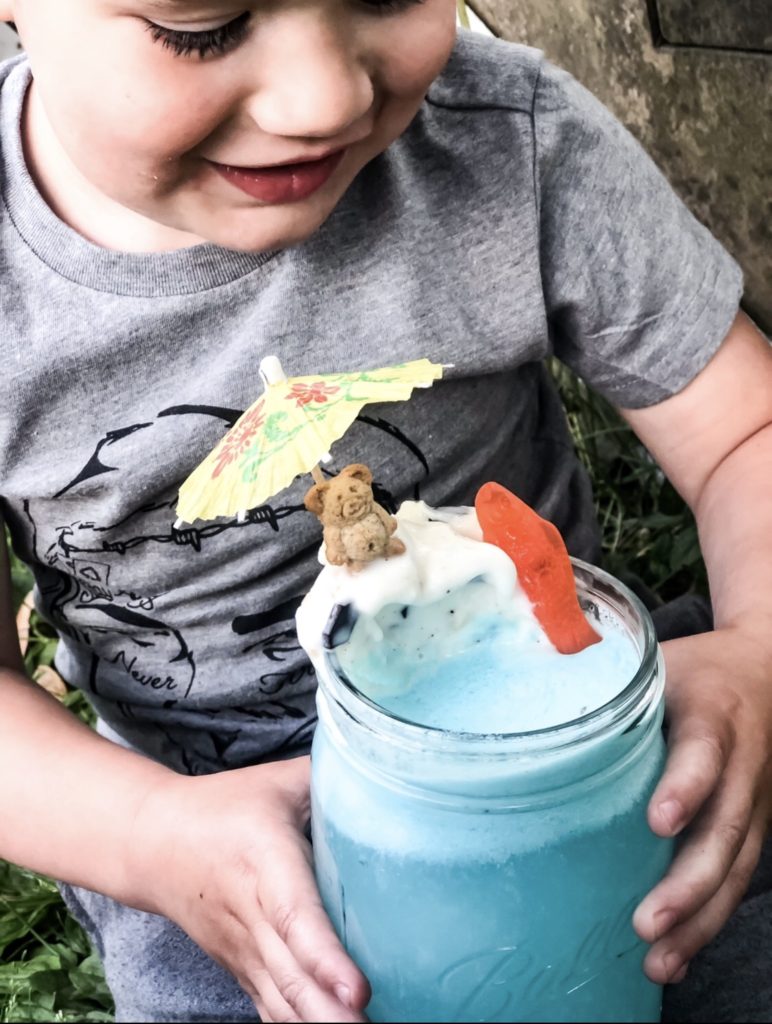 Whip up this delicious ocean beach float for them and watch them smile from ear to ear.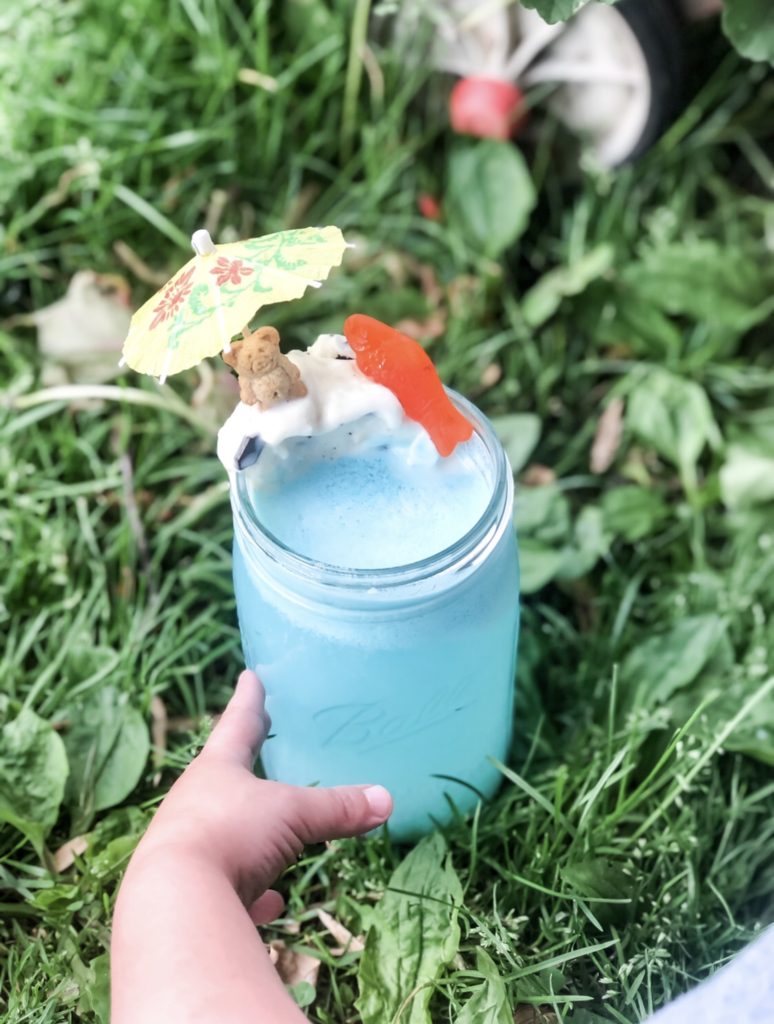 Ingredients are simple, you will need:
Kool-Aid Blue Raspberry liquid drink mix
Vanilla ice cream
Teddy Grahams crackers
Swedish Fish Candy (assorted colors)
LaCroix sparking water (flavor of choice
Drink umbrellas for decoration
Instructions: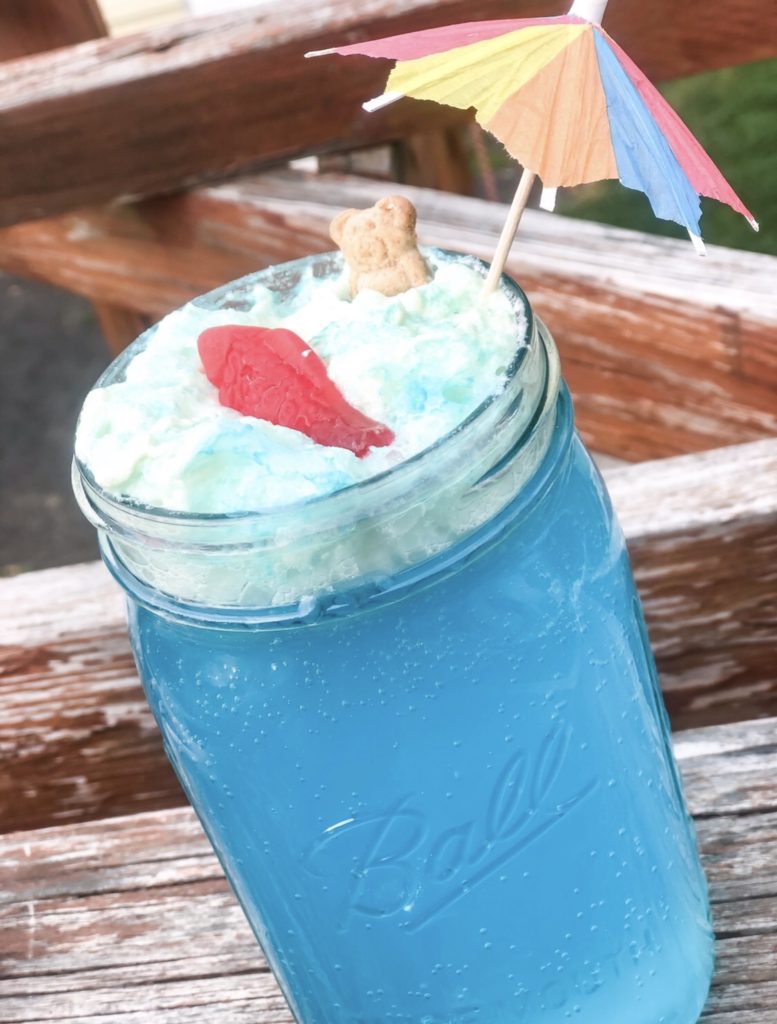 Fill glass jar right before the rim with soda.
Depending on size of glass, add drops of Kool-Aid drink mix. (Directions on bottle will tell you how many drops to use.
Very gently stir to mix flavor, you don't want to flatten the drink.
Take one scoop of vanilla ice cream and place of top of drink.
Add your garnishes of Swedish fish, Teddy Grahams and umbrella!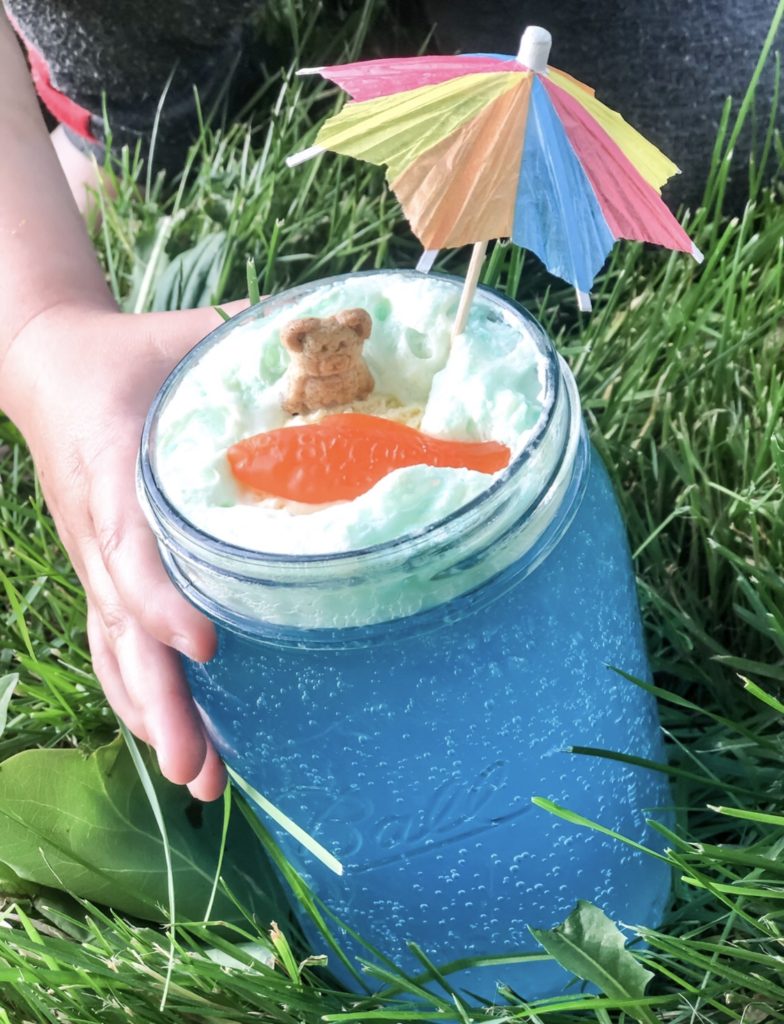 Feel free to make this an adult drink by using MiO Energy drink mix in Wicked Blue. It has caffeine so you can keep up with the kids all day long!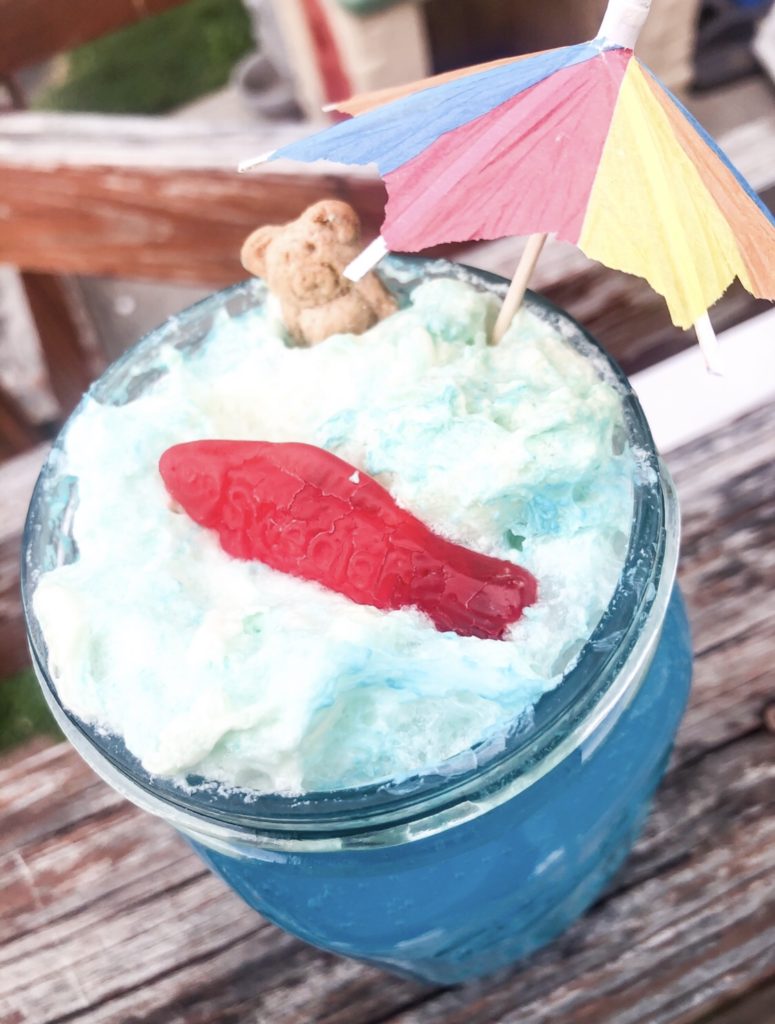 If you want an even more adult beverage, add your favorite vodka or rum, I had it with rum and it was delicious!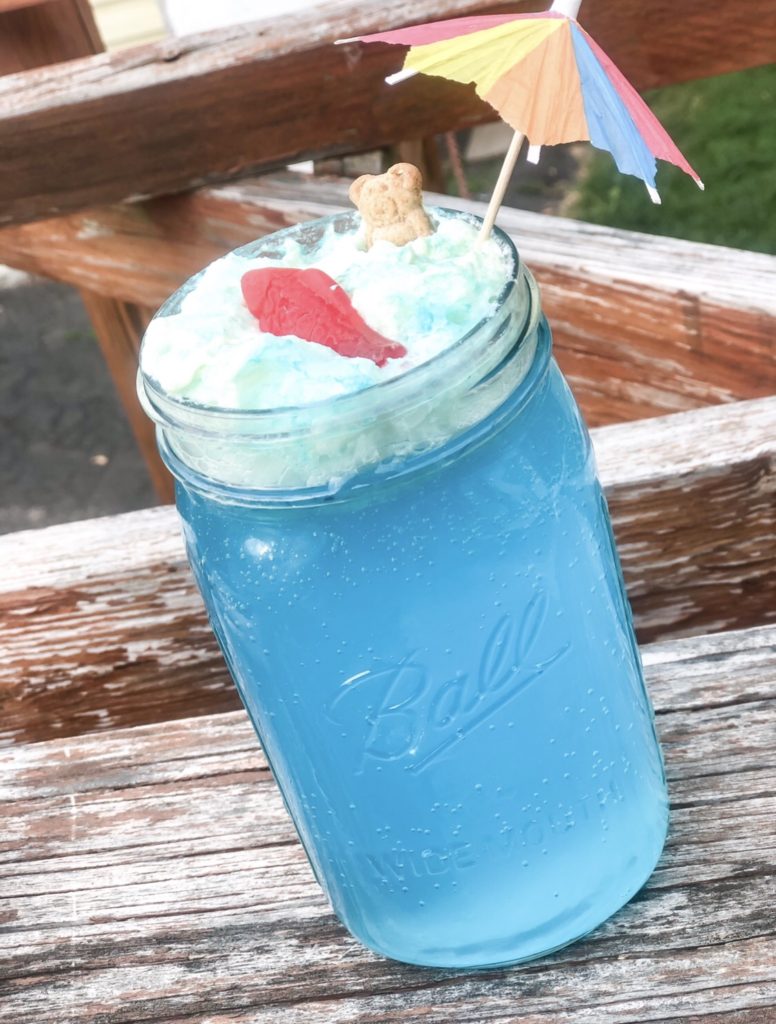 Hopefully your summer days will be filled with sunshine, sprinklers and hotdogs, it is some something we all deserve this season!
Cheers!
For more summer activities and ideas be sure to scroll below and check out some other of my blogger friends I've teamed up with!
Easy Homemade Bubble Solution With 3 Ingredients– Our Tiny Nest
No Mess Watercolor Painting– The Very Best Baby Stuff
Activities for Kids on Sunny or Rainy Days – Caitlin Houston Blog
Yummy Homemade Popsicles – Christina On the Daily
Activities For Kids in the Summer– Aratari At Home
Peach and Arugala Salad Flatbread – Home With The Wileys