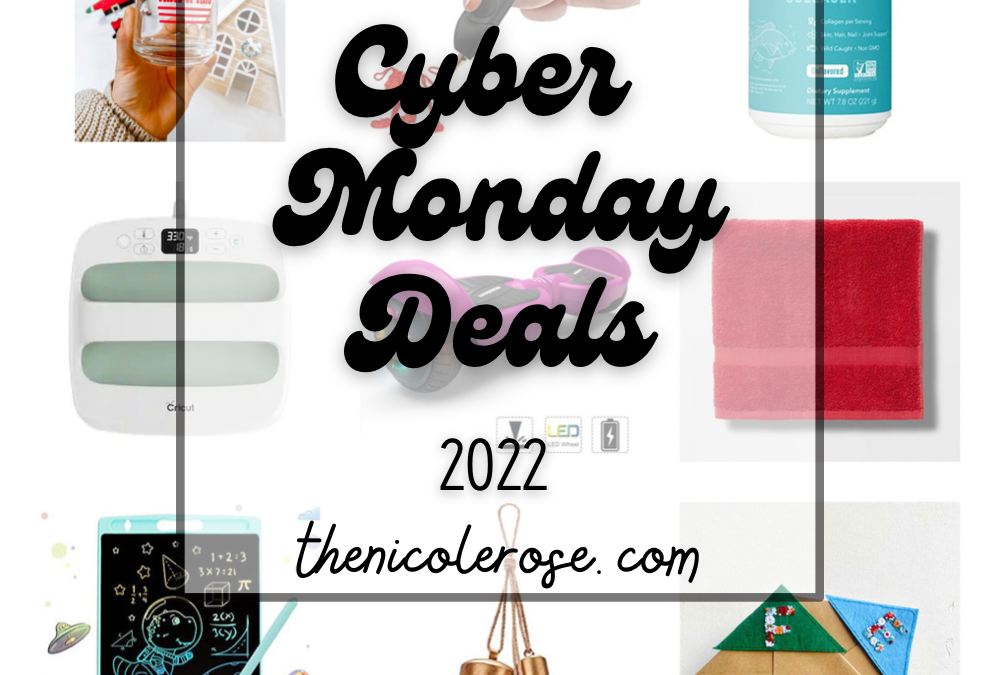 Get your cyber Monday Deals below!
This post contains affiliate links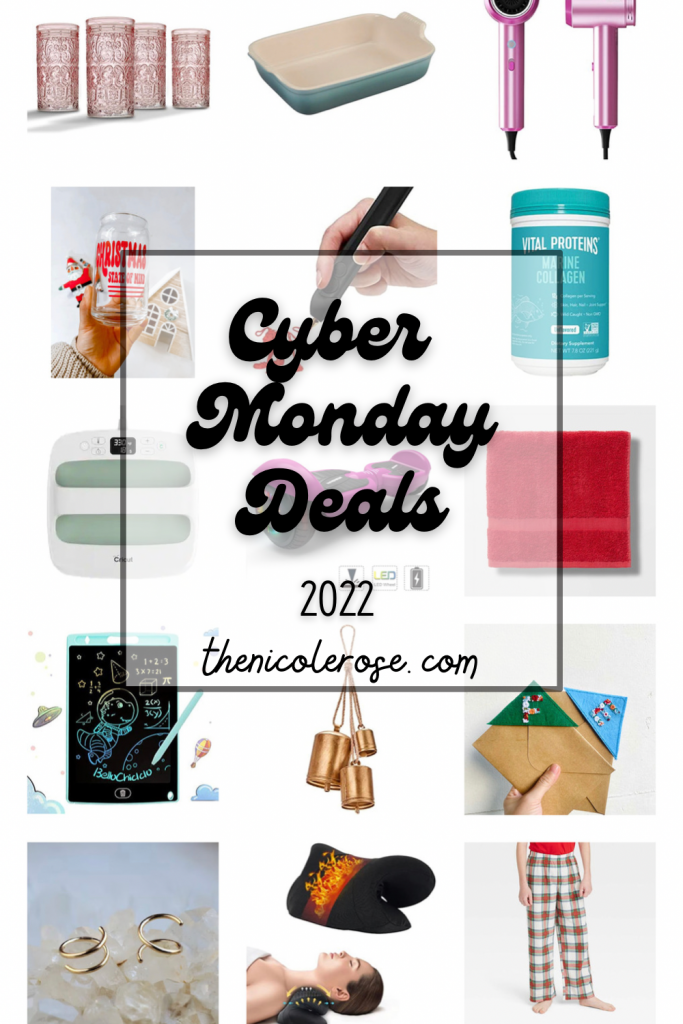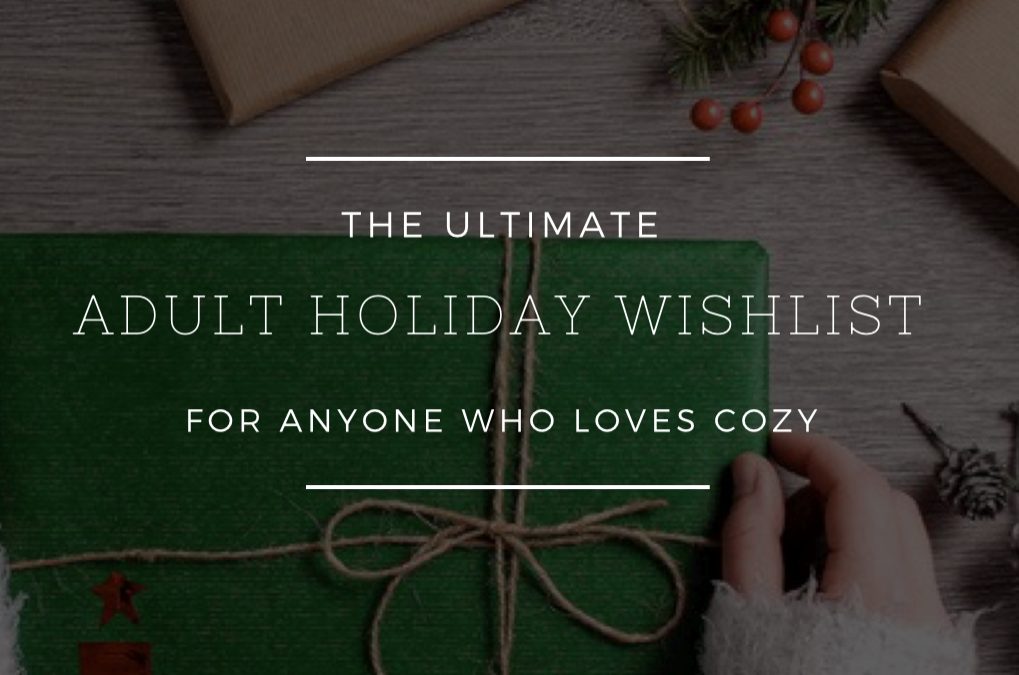 This post contains affiliate links. Thank you for your support!
This season is about being cozy and preparing to be cozy for the new year. I am sharing the ultimate holiday wish list for adults that's all for easy relaxing street free gifts.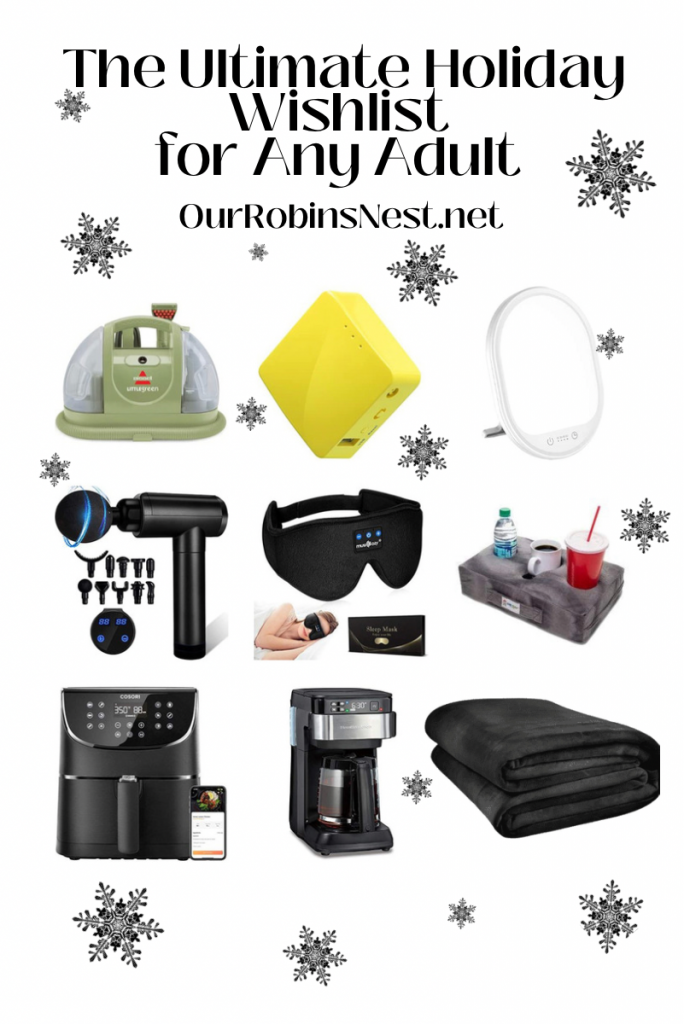 Don't let the winter blues get to you with this Light therapy lamp.
Easy clean ups for big messes. No need to worry anymore what your pets or kid leaves behind with this multiple purpose carpet and upholstery cleaner.
This mini portable WiFi router is perfect for traveling or to use any where that does not have WiFi.
The Big Blanket Co has the largest blanket I have ever used and the whole family got to enjoy it! With the size of 10'x10' no one was fighting over it, including the pups! Use code NICOLE25 for $25 off your purchase.
You have to make some snacks while to bundle up on the couch, so why don't you just stay there and do it from your phone!
Sore muscles call for a deep tissue massage. This massage gun is perfect for any aches and pains.
Time for some peace and quiet and fall asleep to whatever you want- including true crime podcasts with these Bluetooth headphone sleep mask.
This cup cozy pillow will keep all your Sri king needs right by you while binging your favorite true crime doc right from the couch!
Forgot to set the coffee timer before bed? No problem because with this Smart coffee maker, it is Alexa enabled so you can have her brew your coffee while you're still in bed.