Pistachio pound cake is a delicious dessert that combines the nutty flavor of pistachios with the rich texture of pound cake. I love using silicone flower shaped molds to make cupcakes and dipped in white chocolate. To makethpp this pistachio pound cake recipe, you will need the following ingredients: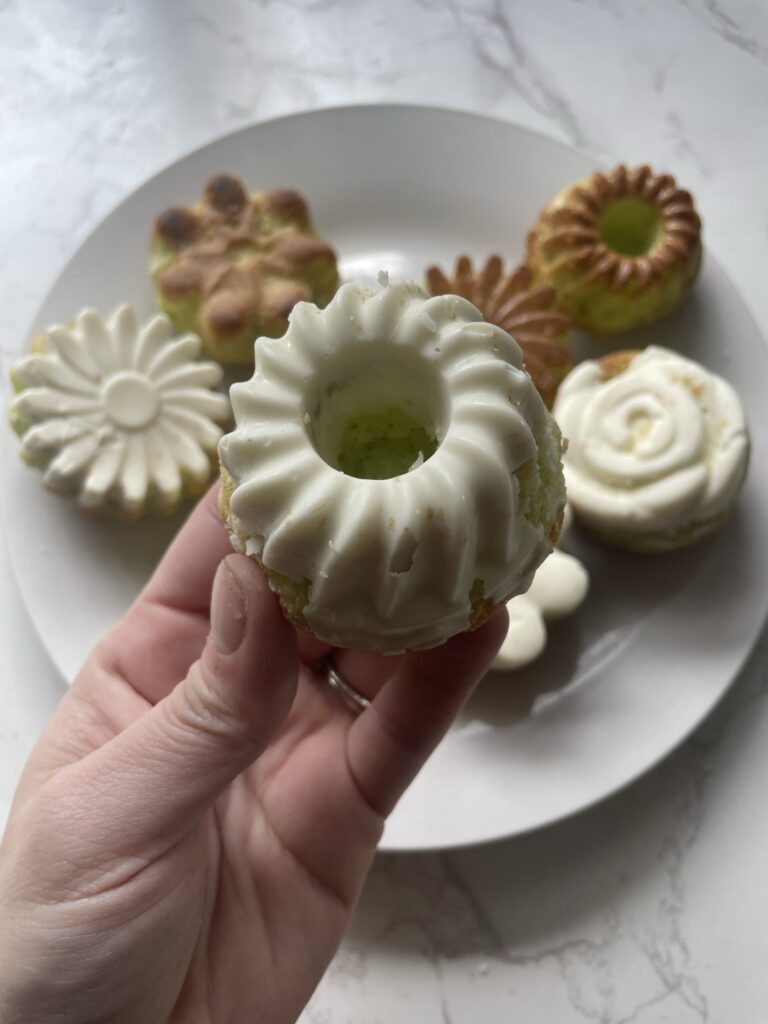 Pound Cake Ingredients
1 box white cake mix
1 box instant pistachio pudding mix
4 eggs
1/4 cup vegetable oil
1 cup water
1 bag white chocolate chips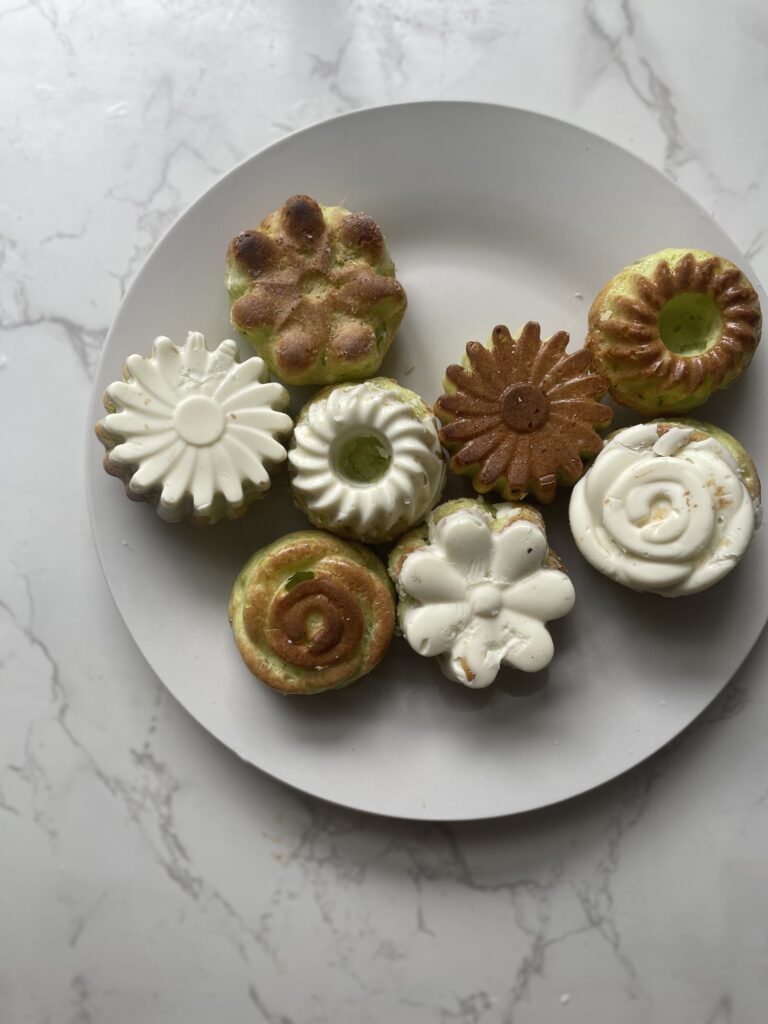 Directions:
Preheat oven to 350°F.
In a large mixing bowl, combine cake mix, pudding mix, eggs, vegetable oil, and water.
Beat on medium speed until well blended.
Pour in a cup of white chocolate chips
Pour mixture into flower shaped cupcake molds.
Bake for 35-45 minutes or until a toothpick inserted in the center comes out clean.
Let cool in for 10 minutes before removing molds.
Microwave 1 cup white chocolate chips for 1-2 minute a stirring every 15 seconds.
Add a layer of melted white chocolate in cupcake cold. Replace same shaped cupcake on top and lightly press down.
Repeat for all cupcakes have them sit for 30 minutes.
Remove mold.
You can also skip this part and enjoy without white chocolate layer!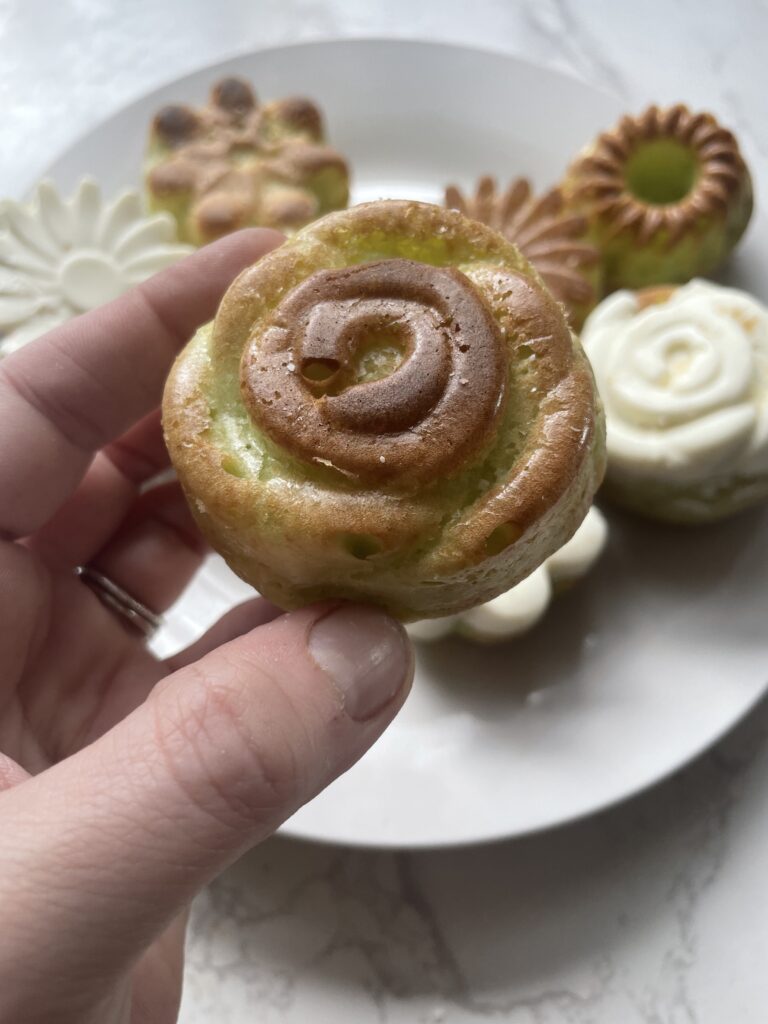 You May Also Like