Strawberry shortcake kabobs are perfect for summer get togethers. They are great summer treats for kids and adults.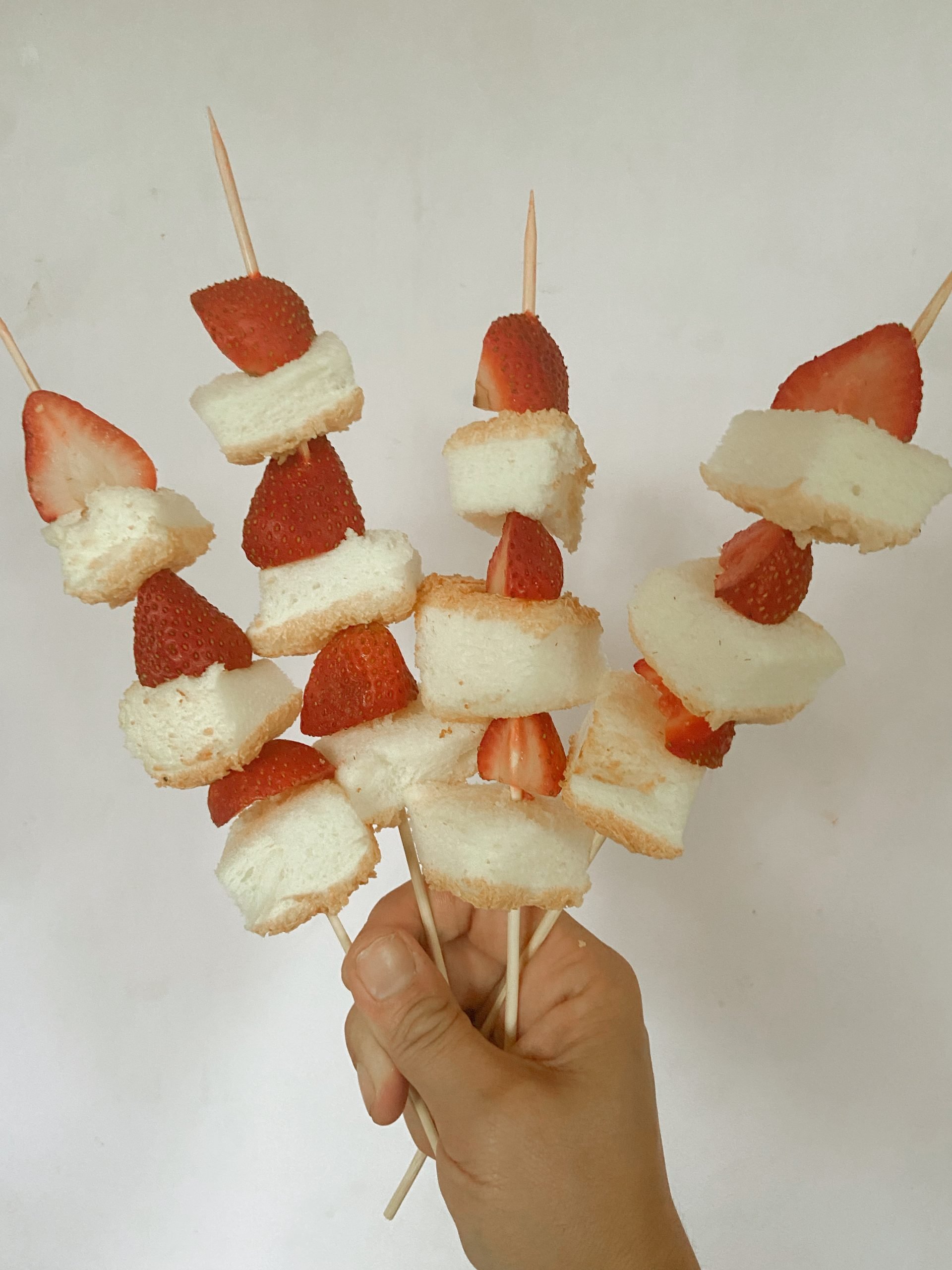 This Fourth of July was full of food and snacks. We had our two friends and son over so although it was a tiny crowd, we an abundance of food! So much was leftover and as I was putting it all away, two things caught my eye.
Strawberries and Angel food cake.
The next day I cut up the Angel food cake into cubes and sliced the strawberries in half. I added the cake and berry one by one onto skewers.
I took a can of extra creamy whipped cream and filled a bowl of to dip the kabobs.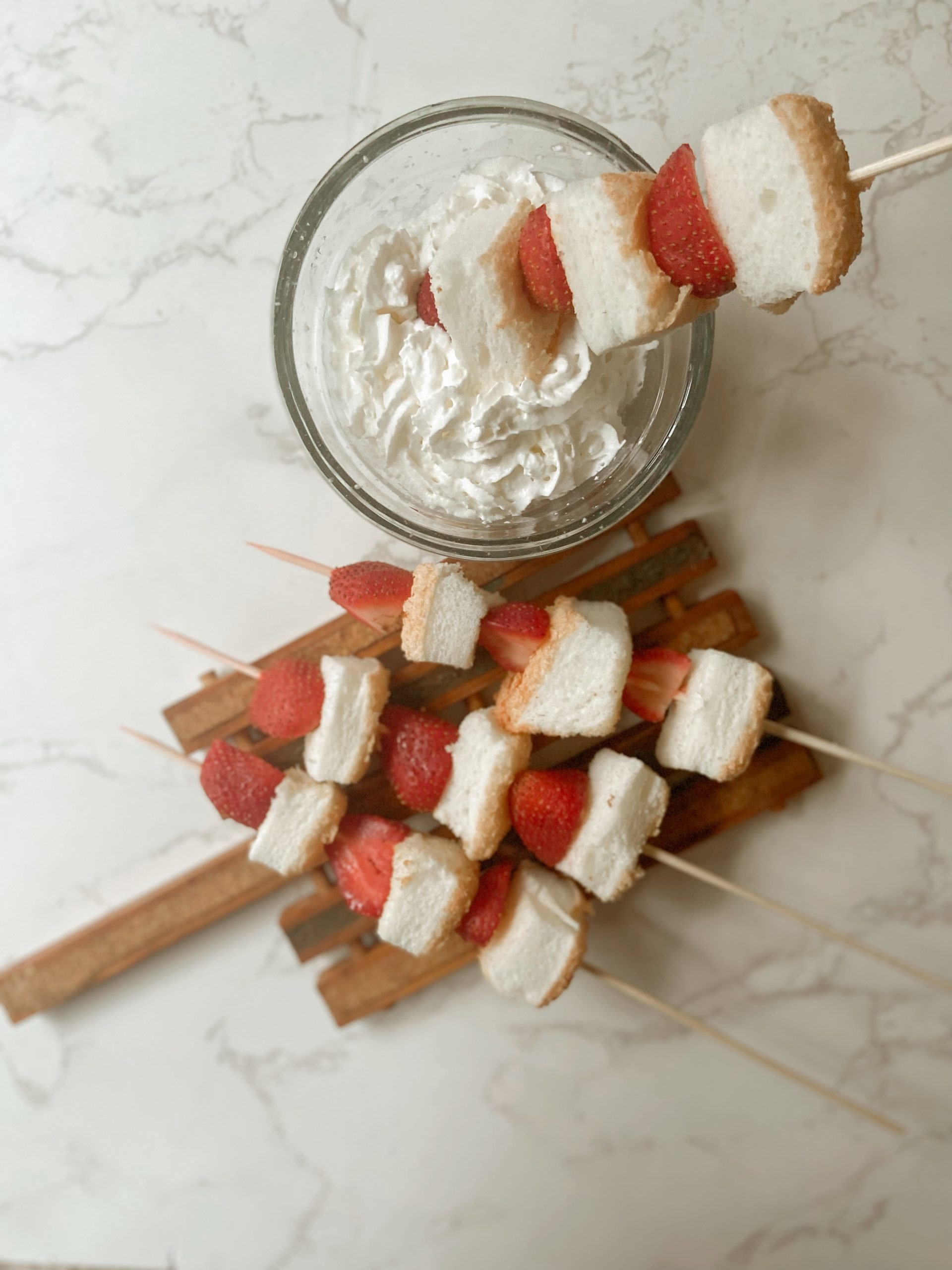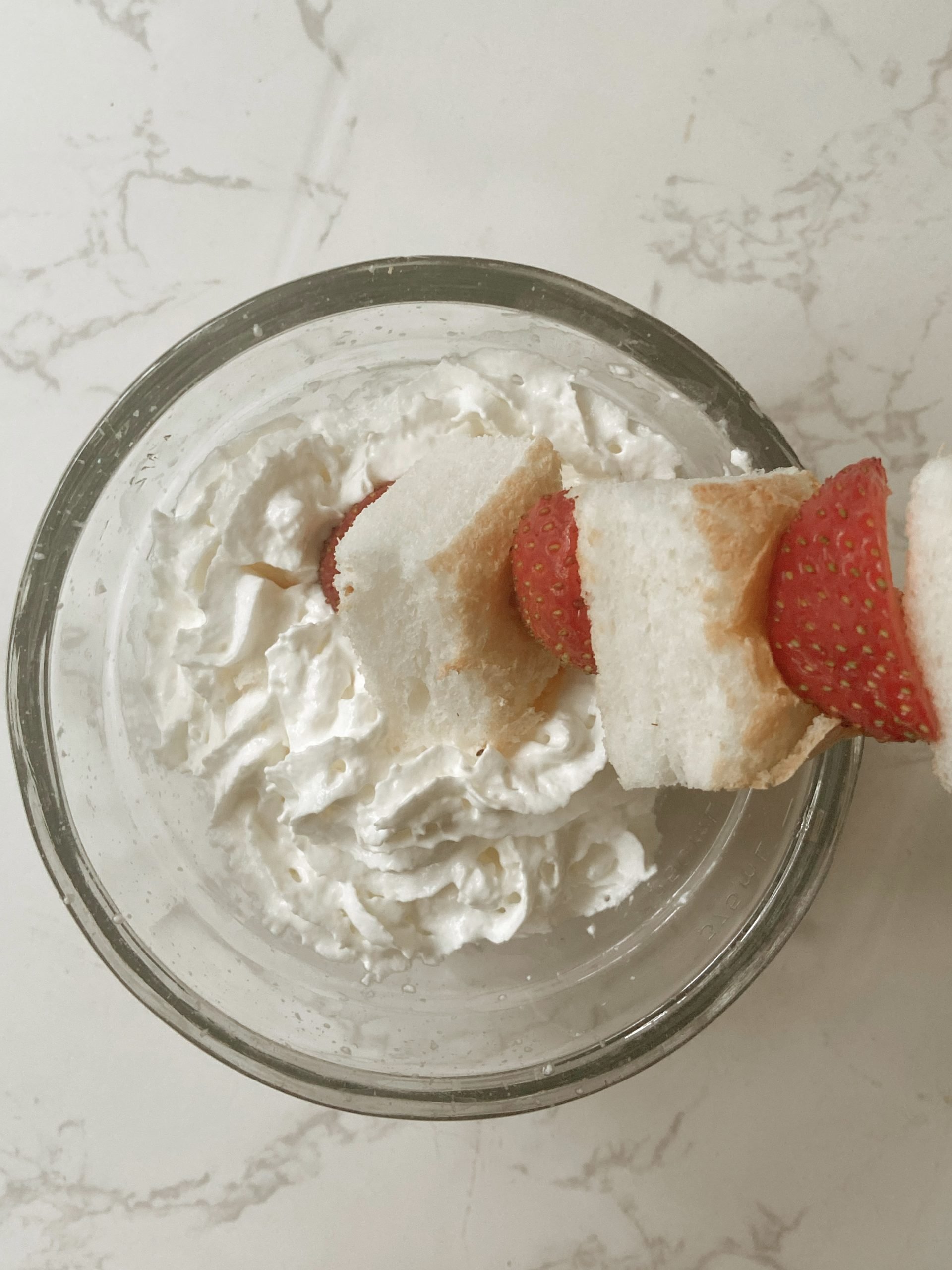 You change things up and use yogurt, Cool Whip or white chocolate as the dip. You can also add donut holes, pound cake or brownies to your skewers.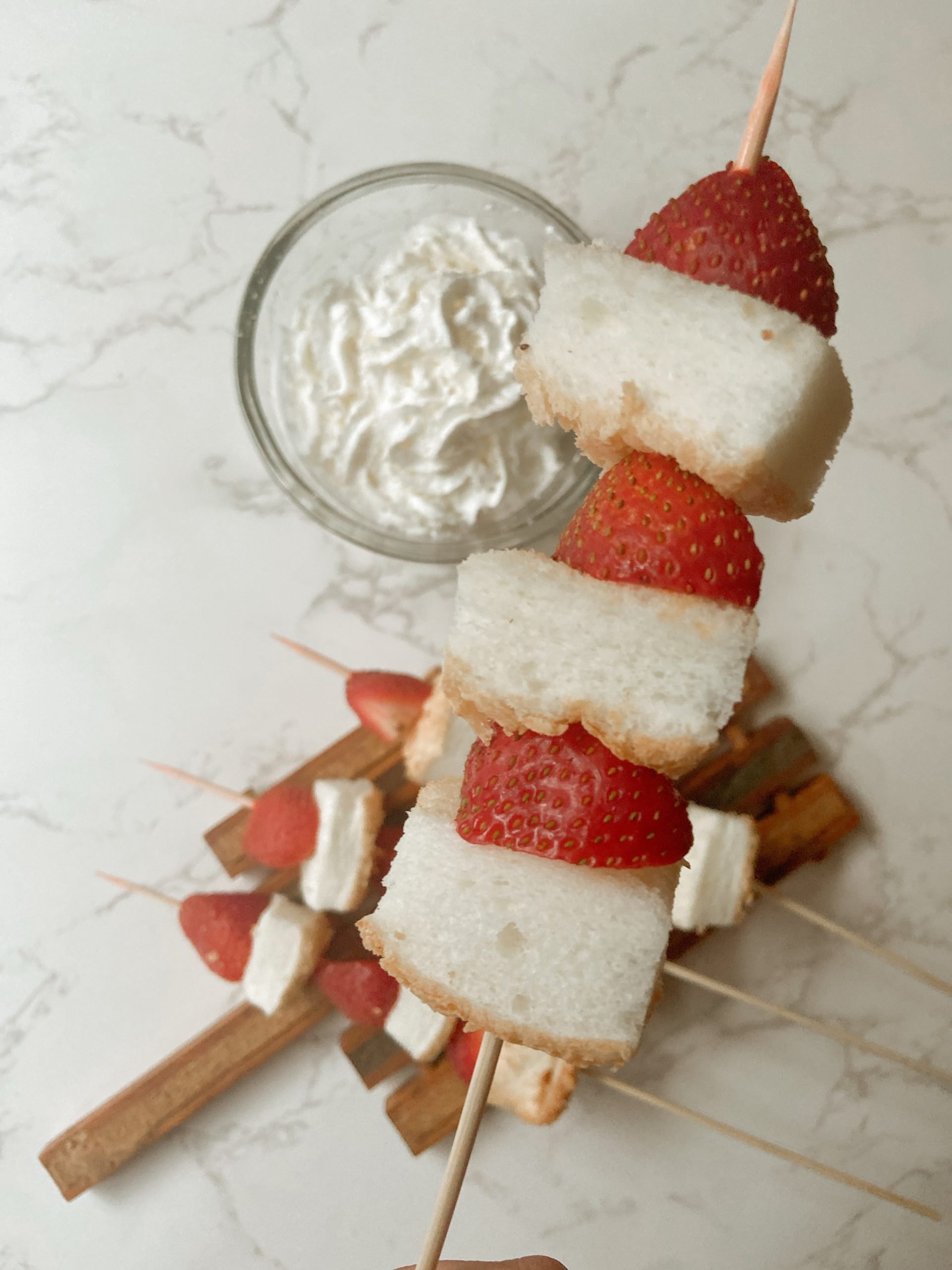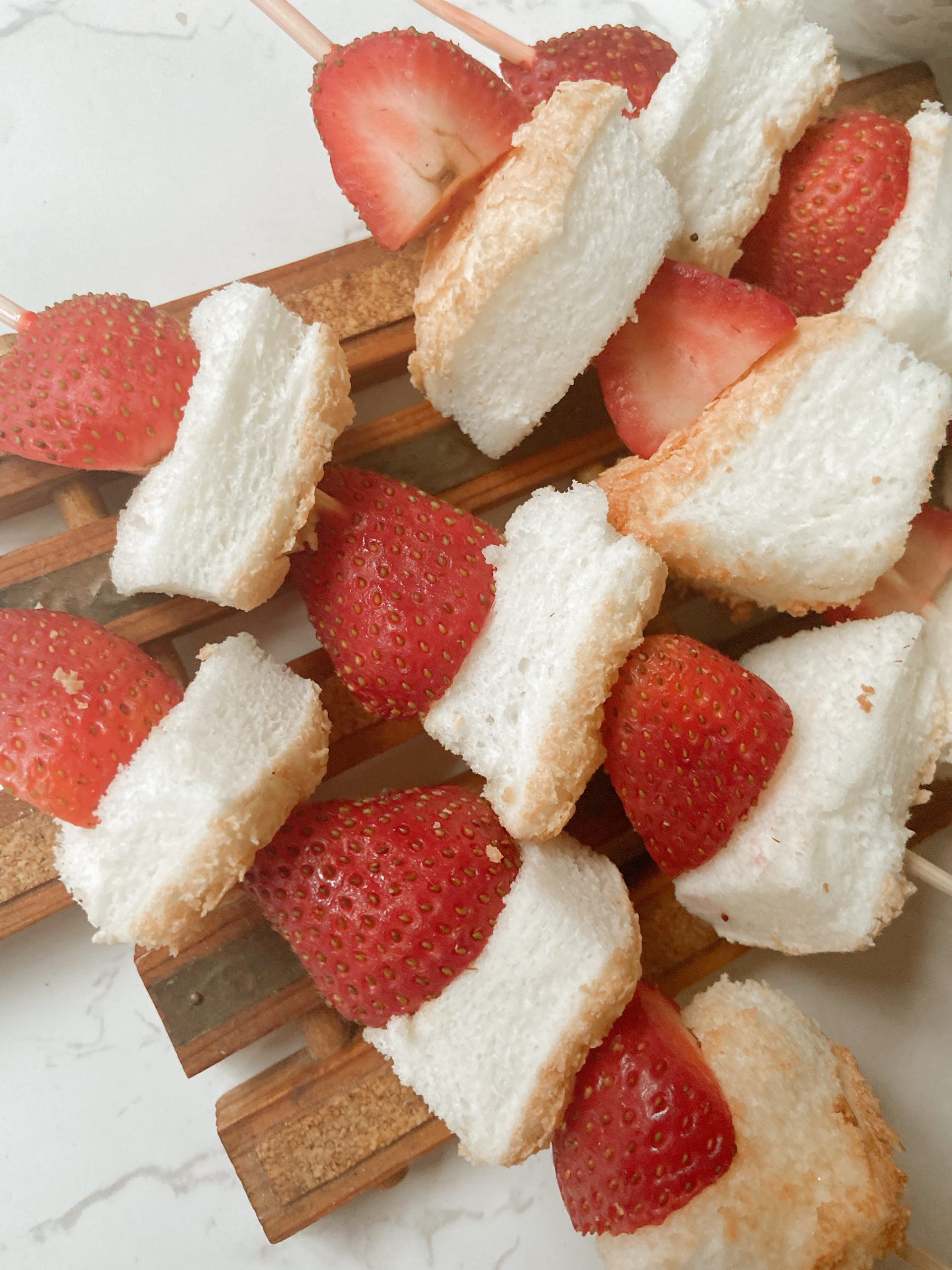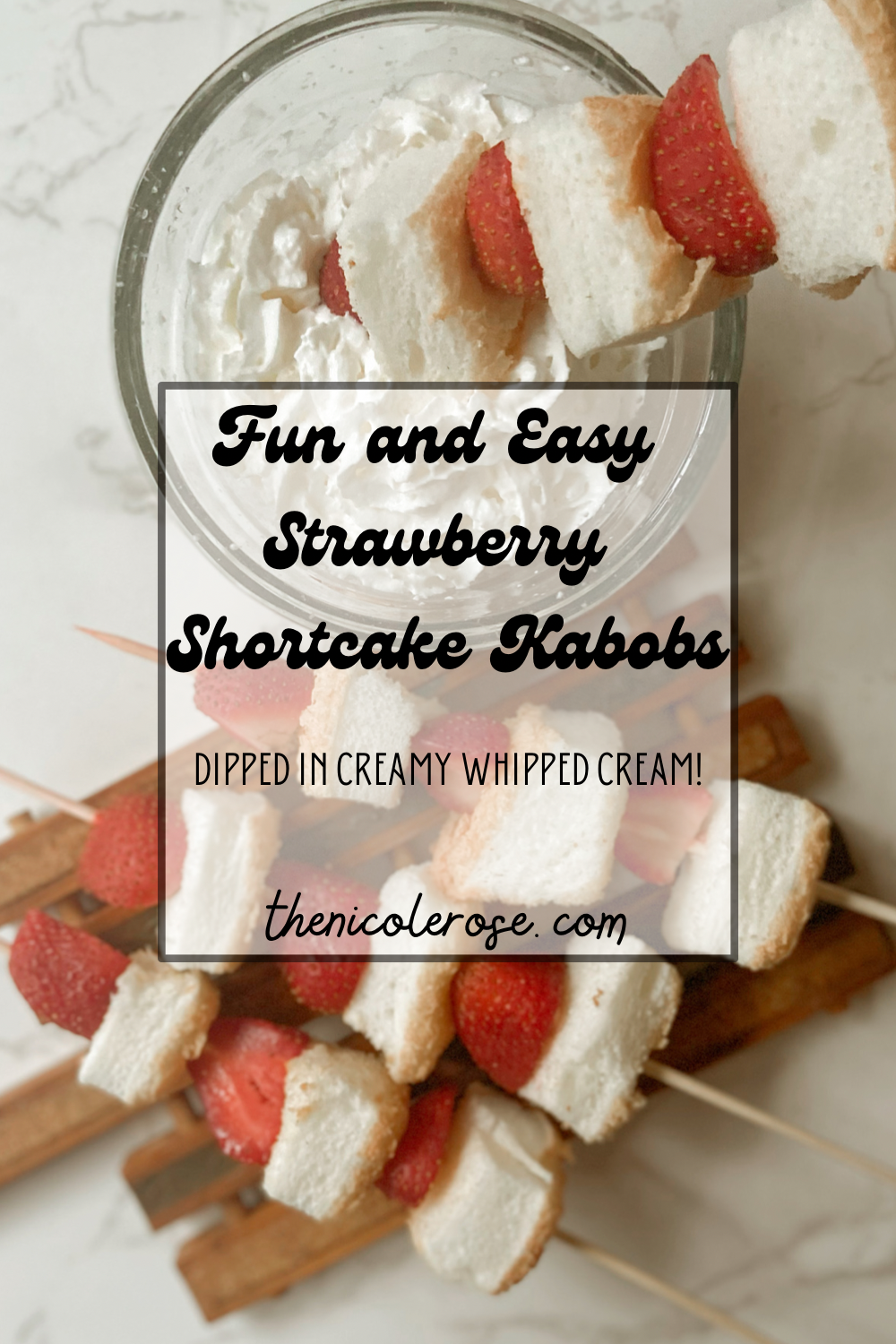 You May Also Like