If you're anything like me, you love a good page-turner that keeps you on the edge of your seat. March was a month filled with suspense and mystery for me, as I immersed myself in a variety of thrilling reads. From psychological thrillers to crime novels, from 5 star reviews to 1 star reviews.
I'm sharing my thoughts on thrillers I read in March. Whether you're a seasoned thriller reader or new to the genre, I hope my insights will help you discover some new titles to add to your reading list.
So buckle up and get ready for a wild ride as I take you through the thrillers that kept me up late into the night. Get ready to discover some heart-pounding, page-turning reads!
He Will Be My Ruin by K.A. Tucker
5 out of 5 stars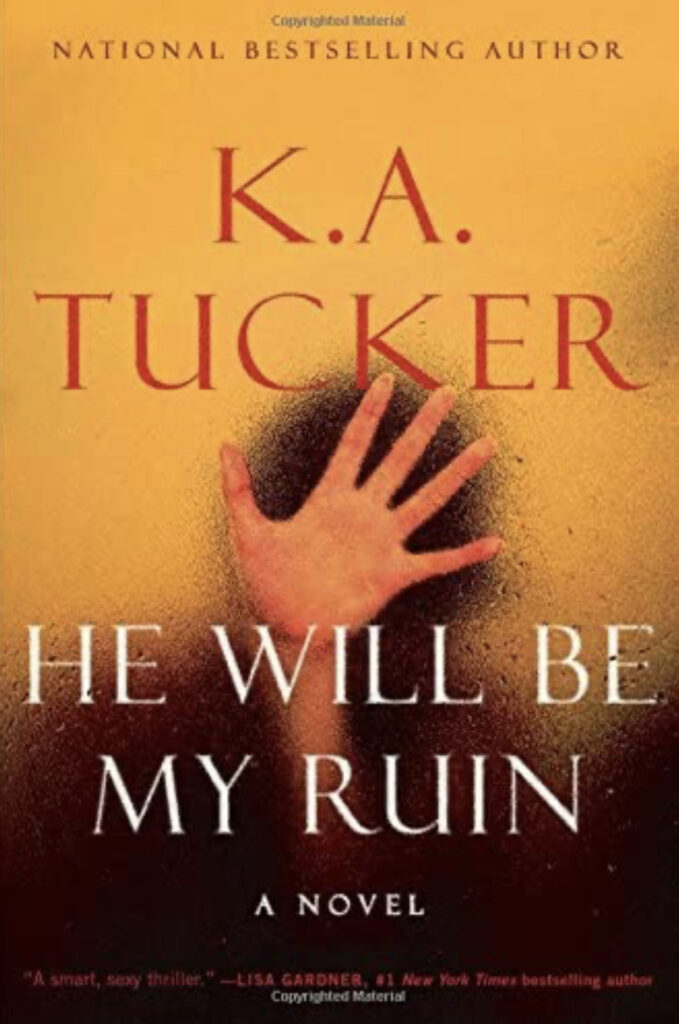 He Will Be My Ruin by K.A. Tucker is a thrilling novel that will keep you on the edge of your seat. The story centers around Maggie Sparkes, who receives a shocking call informing her that her best friend Celine has committed suicide. However, something doesn't add up and Maggie begins to uncover secrets about Celine's glamorous lifestyle in New York City that lead her to believe foul play may have been involved. As she delves deeper into the mystery, Maggie uncovers a dark and twisted world of greed, jealousy, and deceit. This book is both suspenseful and heart-wrenching with a touch of spice as it explores themes of friendship, betrayal, and the lengths people will go to protect their secrets. It kept me engaged and dying to know what would happen at the end. I thought I had the ending figured out, but then came another twist.
The Cabin In the Woods by Sarah Alderson
4 out of 5 stars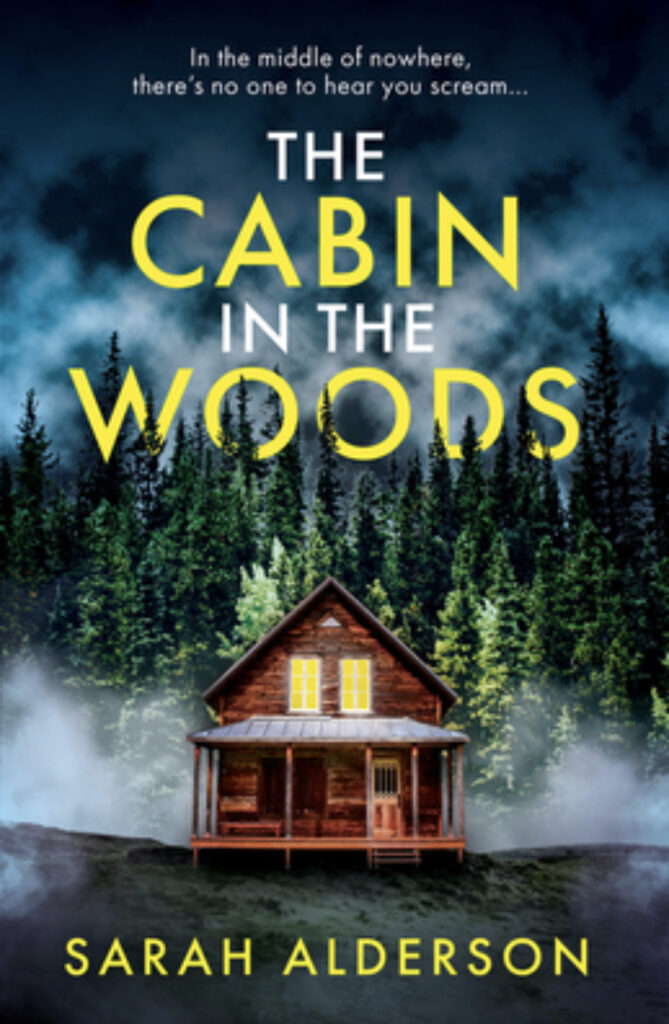 The Cabin In the Woods by Sarah Alderson I don't read a lot of domestic thrillers, but I enjoyed the unique storyline! The story begins with Rose hiding in a remote cabin in the woods, and although it is not immediately apparent what she is running from, I found myself drawn into the story.
The book is told from Rose's perspective in two timelines. In the present timeline, Rose must use the survival skills she learned from her grandfather to stay alive in the cabin. In the second timeline, we learn about Rose's difficult childhood and what led her to run and hide in the woods. This section of the book was heartbreaking, and I felt bad for Rose. Despite the hardships she faced, she was a brave and loving sister to her younger sibling, Daisy. Throughout the book, Alderson kept me guessing what was going on, and I appreciated the suspense and tension she built. I was constantly on the edge of my seat, hoping that Rose would make it through her ordeal. If you are looking for a thrilling domestic tale with a resilient and relatable protagonist, I highly recommend The Cabin in the Woods.
How to Sell a Haunted House by Grady Hendrix
2.5 out of 5 stars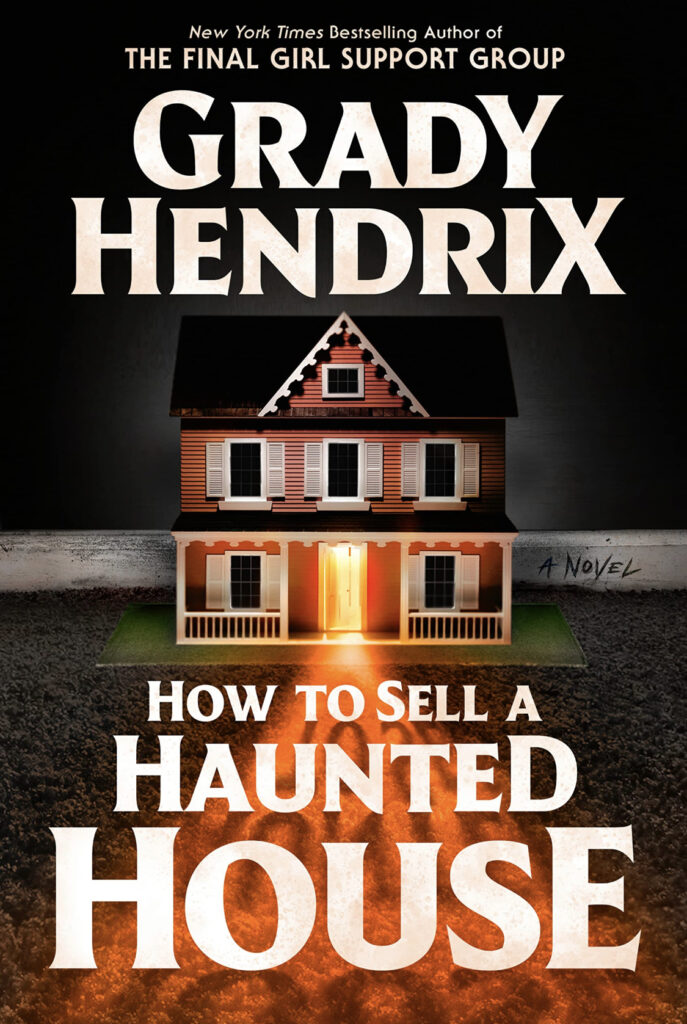 If you're scared of dolls or puppets, you might enjoy Grady Hendrix's latest book, How to Sell a Haunted House. The story follows Louise, who must return home to deal with her parents' passing in a car accident and confront her troubled relationship with her brother Mark. As part of settling her parents' estate, Louise must clean out the house, which is filled with various kinds of puppets due to her mother's puppet ministry. However, Louise soon discovers that some of these puppets contain their own spirits, including an evil hand puppet named Pupkin that can take control of whoever wears it. The novel also delves into family secrets, including the mysterious death of Louise and Mark's younger brother Freddie and the siblings' tense relationship. I loved the descriptive imagery during the creepy parts, but there were definitely slow and frustrating parts. The book blends family drama and mild horror with puppet action and a ghost story of sorts. Some readers may find it a bit lackluster and drawn out, making it feel like an endurance test to reach the end. I was in between both.
Mud Vein by Tarryn Fisher
1 out of 5 stars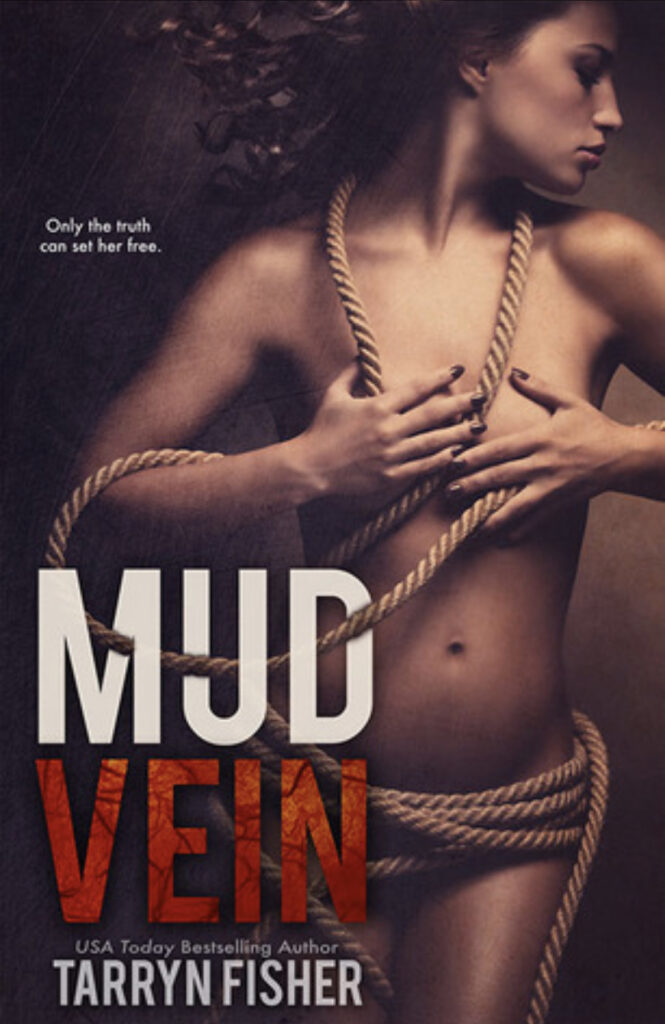 Mud Vein by Tarryn Fisher left me feeling unmoved and disconnected, with a sense of detachment and coldness pervading the story. On her thirty-third birthday, Senna Richards, a reclusive writer, wakes up to a drastically altered reality. She finds herself imprisoned within an electrical fence in a remote snowy home, without any knowledge of who abducted her or why. Senna must delve into her past and decode the clues left behind by her captor. However, she soon discovers that her past is far from simple, and her kidnapper is still at large. Senna realizes that she is caught in a dangerous game where only the truth can lead her to freedom.
The so called mystery aspect kept me reading, but the explanation for the circumstances was unsatisfying and lacked intelligence. The two main characters were portrayed as methodical and lonely individuals, but their emotional depth felt shallow and lacking in authenticity. Senna was rigid and childlike, with a focus on herself to the detriment of the story. I never disliked a main character must as I disliked her. The transitions and day-to-day activities felt clunky and robotic, lacking in beauty and emotional resonance. The lack of attention to detail made the characters appear robotic and emotionally damaged, rather than complex and nuanced. I am disappointed since Tarryn Fisher is one of my favorite authors.
Through the Wall by Caroline Corcoran
4 out 5 stars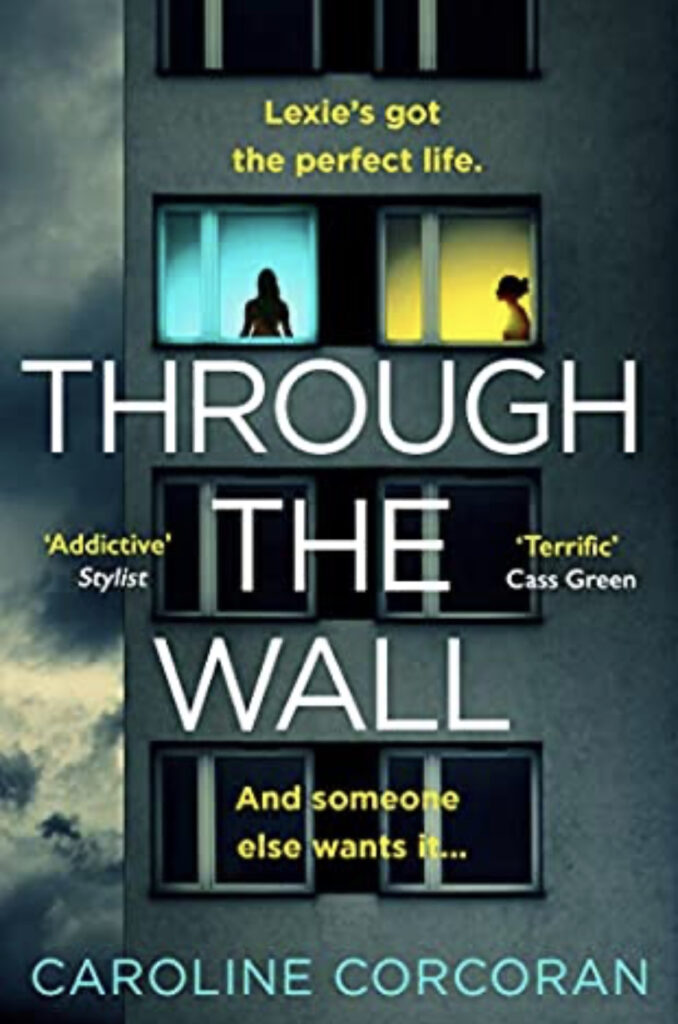 Through the Wall by Caroline Corcoran is a slow-building tale of two seemingly different women who are neighbors in an anonymous London tower block. Lexie, who lives with her boyfriend, Tom, is trying for a baby, and Harriet, a musician and party girl share a wall. They can hear each other and speculate about each other's lives. They each lead very different lives but are both, to some degree, quite vulnerable characters. My interest in Lexie wore off quite quickly. I thought she was needy, dull, and whiny, and I rapidly grew tired of her. Harriet was a much more interesting character, as her past was slowly revealed. There were some interesting themes in the book, with obsession and control at the center of them, but was a little slow and repetitive at times. Harriet's relationship with Luke and the impact on her life was also well laid out, and I found this gripping. Although not an altogether sympathetic character, her story was interesting and poignant.
Check out my profile on Goodreads!
You May Also Like