Here's a delicious Eggplant Parmigiana Soup recipe that I think you'll love. It is perfect for a cold winter night instead of ordering takeout.
Eggplant parmigiana soup is the best idea you've ever thought of. At least, I never thought of it, but when I tried it for the first time, it was love at first taste.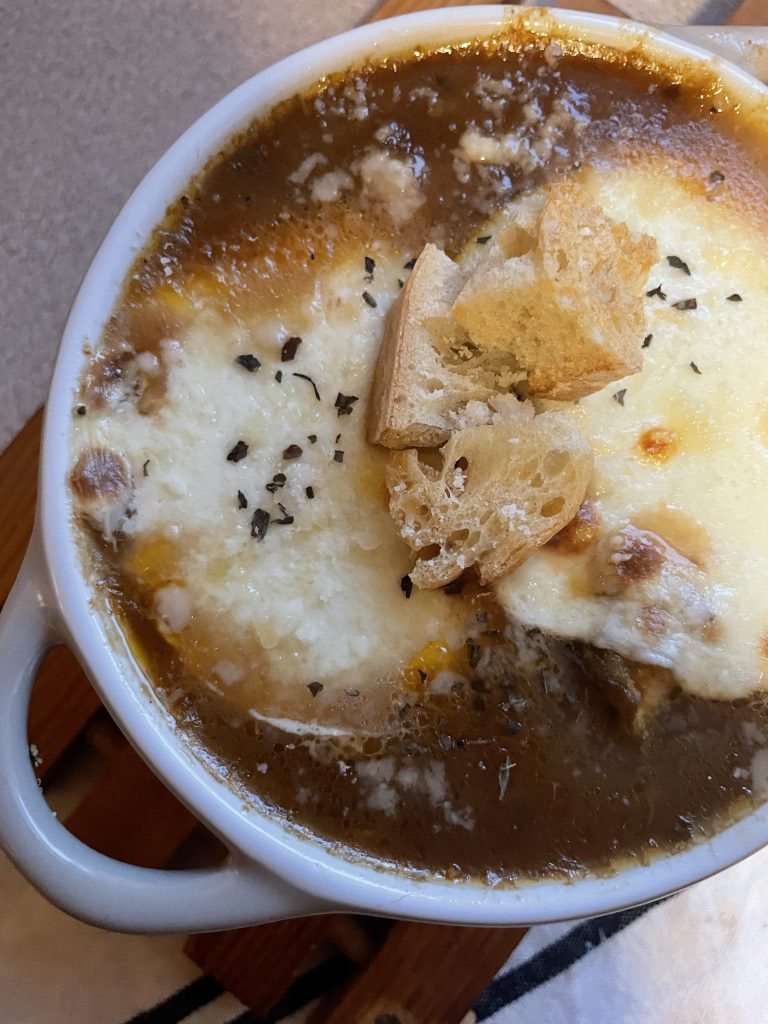 Ingredients
– 2 tablespoons olive oil
– 1 large onion, chopped
– 3 cloves garlic, minced
– 2 large eggplants, peeled and cubed
– 2 (14.5 ounce) cans diced tomatoes
– 2 cups vegetable broth
– 2 tablespoons tomato paste
– 1 teaspoon dried oregano – 1 teaspoon dried basil
– 1/2 teaspoon salt
– 1/4 teaspoon ground black pepper – 1/4 cup grated Parmesan cheese
1/4 cup shredded mozzarella combined
Toasted Italian bread cut into cubes
Instructions
1. Heat the olive oil in a large pot over medium heat.
2. Add the onion and garlic, and cook until the onion is translucent, about 5 minutes.
3. Add the eggplant, and cook until slightly softened, about 5 minutes.
4. Add the diced tomatoes, vegetable broth, tomato paste, oregano, basil, salt and pepper.
5. Bring the soup to a boil, then reduce the heat to low and simmer for 30 minutes.
6. Stir in the Parmesan cheese, and simmer for an additional 5 minutes.
Top with mozzarella cheese and our under broiler until brown and bubbling.
7. Serve with toasted Italian bread cubes and enjoy!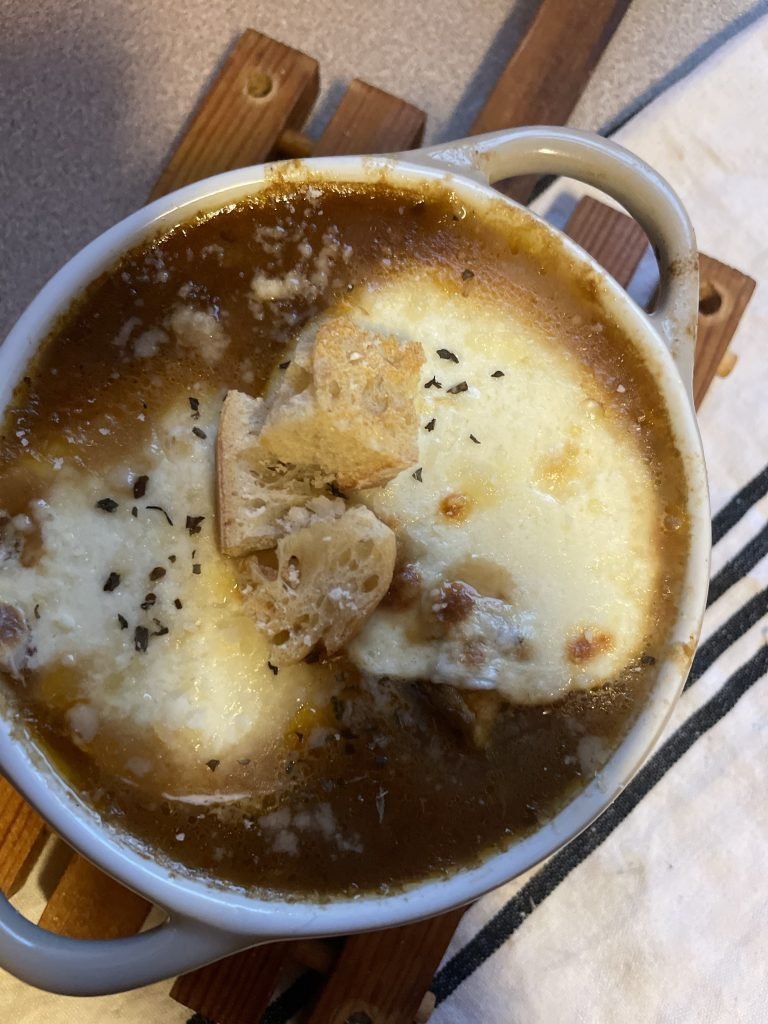 Try These Other Soup Recipes
Beetroot Leaves and Vegetable Soup
You May Also Like