Passover is quickly approaching and I am excited because that I mean I get to have one of my favorite dishes- Matzo ball soup!
I was introduced to this soup after I married Dan. He makes it every Passover and whenever we are sick. His chicken stock aka Jewish Penicillin is key to making this soup taste amazing.
I am sharing Dan's recipe because I know you will all love it, even if you don't celebrate Passover.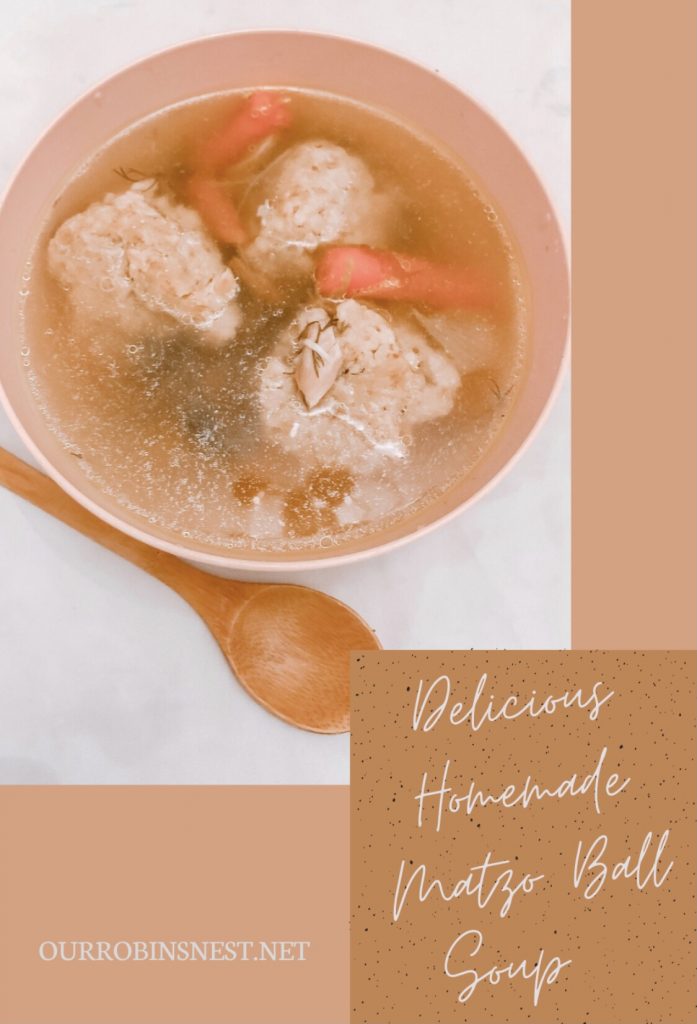 Ingredients
Chicken Stock
2 lbs of bone in chicken thighs
3 whole carrots
3 pieces of celery, whole
3 leek stems
2 whole turnips
3 whole parsnips
3 whole yellow onion
1 handful of parsley
1 handful of dill
1 tbs salt
Cracked black pepper to taste
1 box Matzo Ball Mix (prefer Manishewitz)
2 eggs
1/4 cup vegetable oil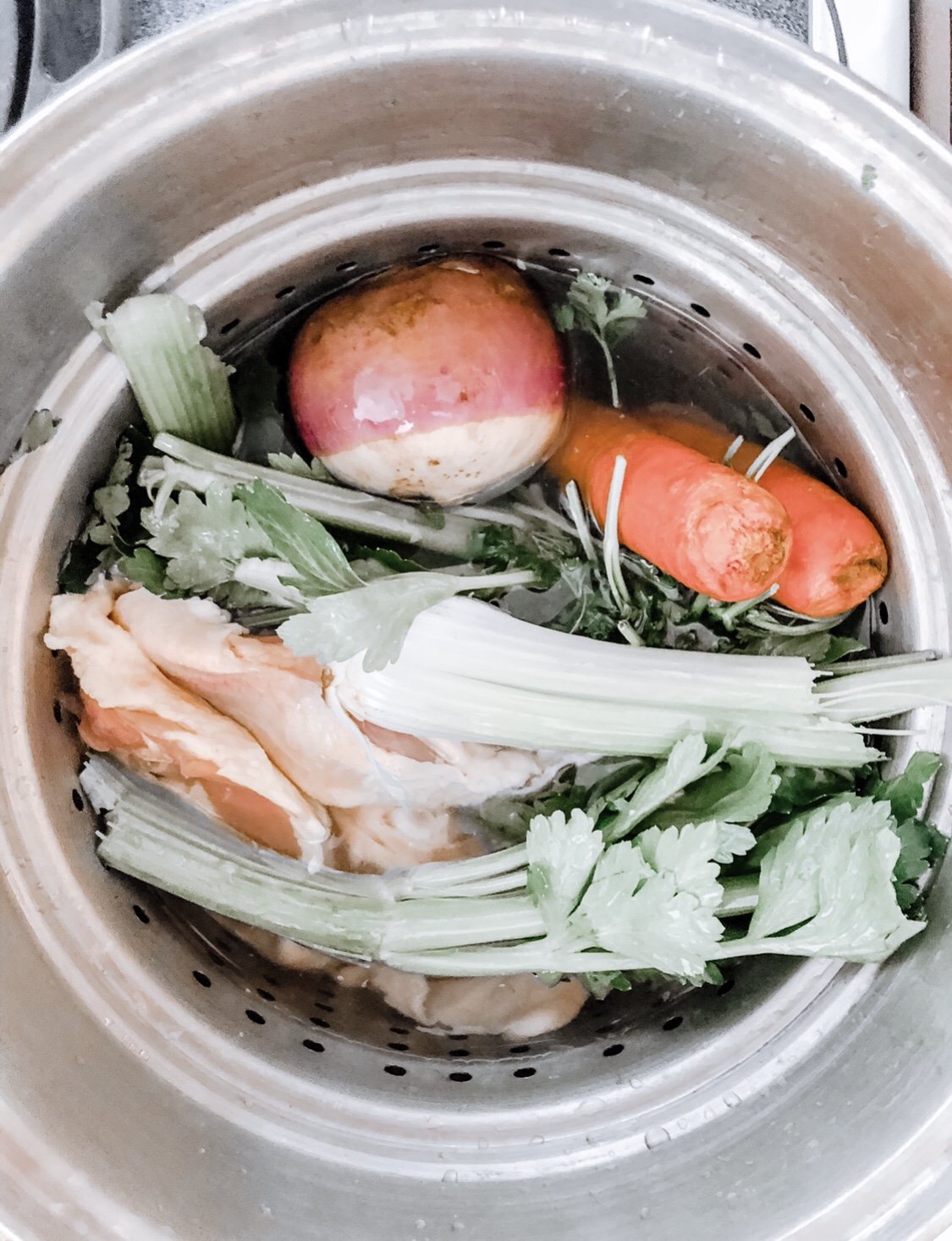 Directions
Salt chicken and add carrots, celery, leeks, turnip, onion, parsley and salt in a large stock pot. Fill with water and bring to a boil.
Let us boil for 30 minutes and reduce heat to a simmer for about 2-3 hours.
Strain stock and put chicken and vegetables in a separate bowl, put to the side.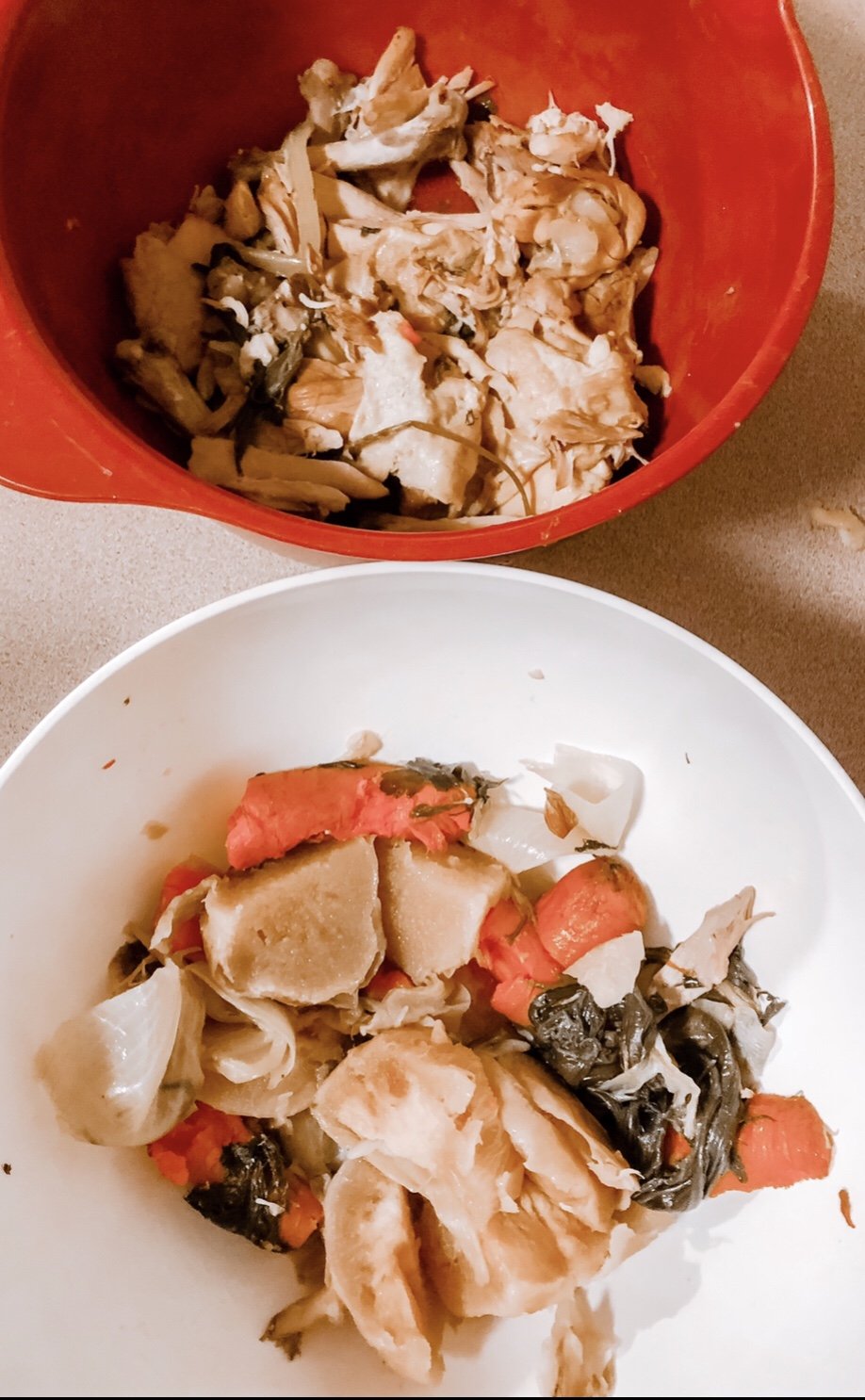 Bring just the broth to a rolling boil for about 10 minutes.
Prepare matzo balls according to package directions.
Pour hot chicken broth into a bowl and add matzo balls, add desired chicken and vegetables into soup. Crack black pepper to taste.
Spring is in the air and there is nothing better than a warm delicious bowl of matzo bowl soup to celebrate the holidays or to get rid of the sniffles.
You May Also Like