Chickpea, kale and squash gnocchi is the perfect dish for the first day of fall. I found this dish from Eating Well and made my own adaptions to it.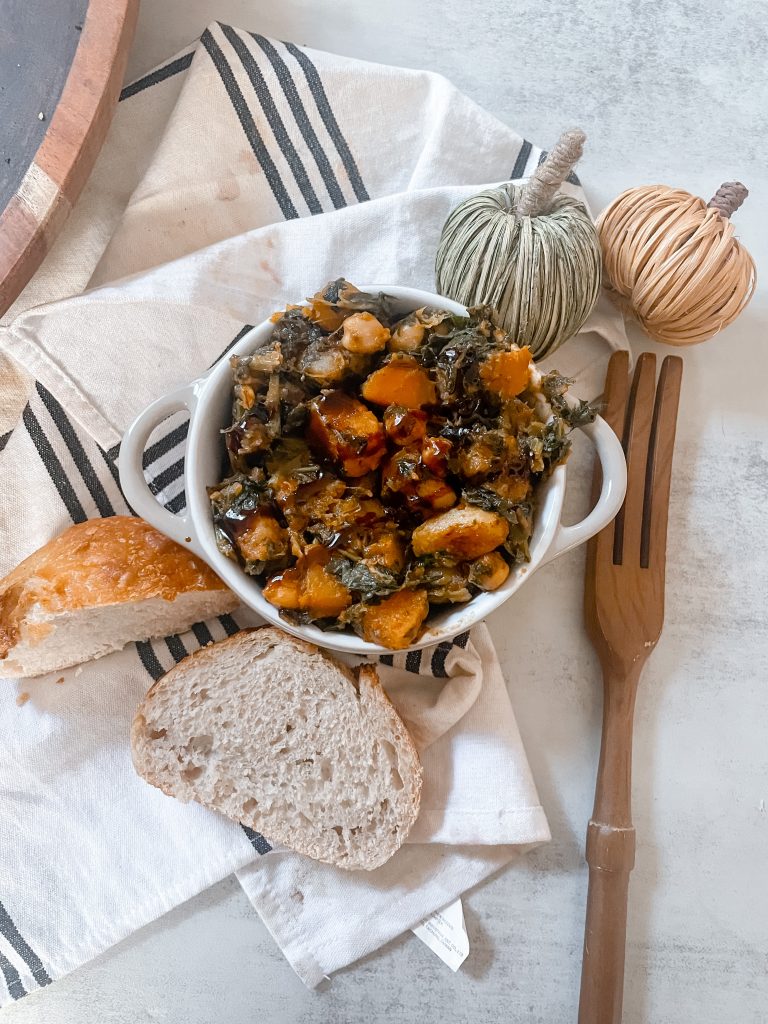 Ingredients
1 package gnocchi
2 tbs avocado oil
3 cups cubed butternut squash
1/2 medium onion, thinly sliced
2 cloves garlic, minced
1 14.5 oz can vegetable broth
1 tsp dried sage
1 tsp black pepper
1 tbs paprika
1 tbs turmeric
1 tbs nutmeg
1 tsp salt
3 cups chopped kale
1 can chickpeas
1/4 cup balsamic fig glaze
Sourdough bread
Directions
Heat oil in a cast iron pan over medium heat. Add gnocchi and cook, stirring y til browned. Remove from pan.
Add more oil if needed and add squash, onions and garlic for 5 minutes. Stir in broth and all seasonings. Bring to a boil. Summer while stirring, until the squash is soft and cooked through. Add kale, chickpeas and the gnocchi and cook for about 2 minutes.
Mix in balsamic glaze until all is well coated.
Serve with slices of warm sourdough bread.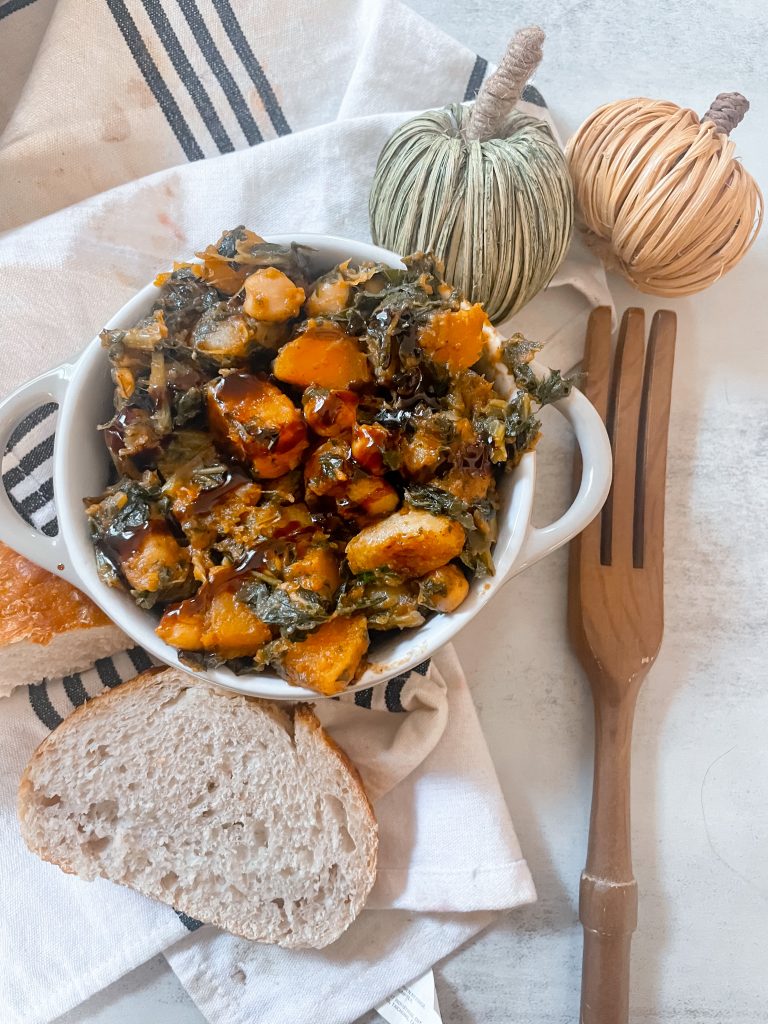 You may also like