Either you're a fan of Thanksgiving food or you're not. In my case I am not. You will find me eating a few sides with a loaf of cranberry sauce (the canned kind).
I know I am not the only one and I know we all have some picky eaters. I am sharing a fun side dish that is kid and adult approved- Sweet potato pop-tarts.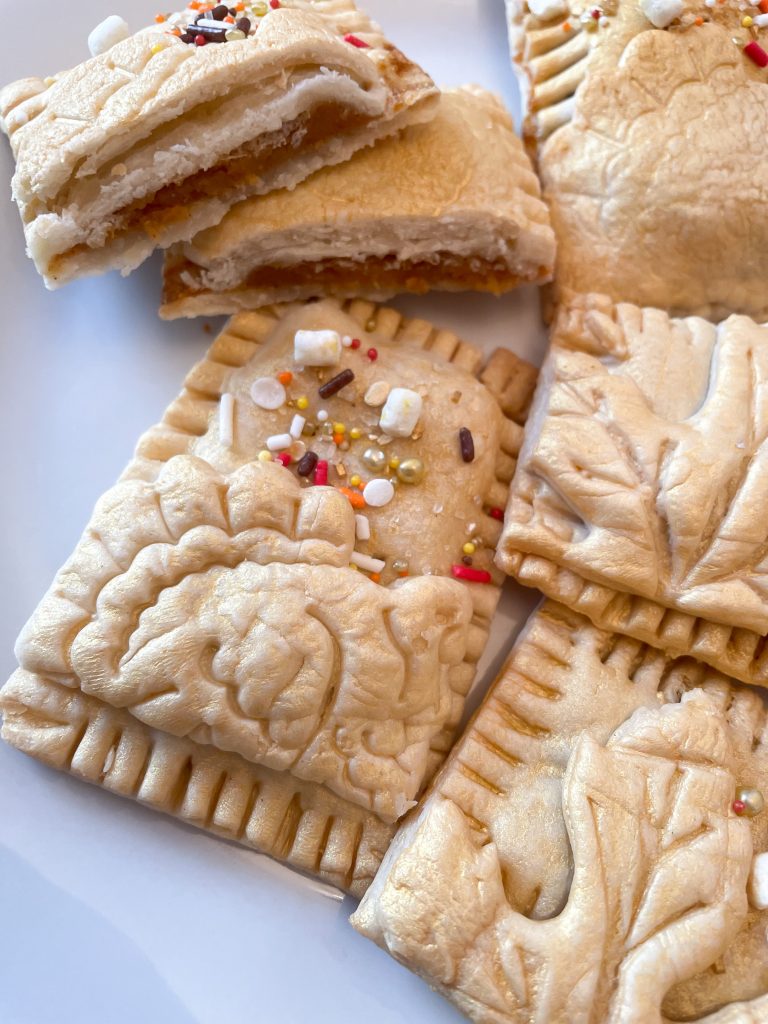 It has all the ingredients of the classic recipe sweet mashed potatoes including cinnamon, nutmeg and creamy marshmallow.
These can be breakfast, side dish or dessert, there's no wrong way to eat them!
Here is what you need-
Ingredients
2 packages of refrigerated pie crusts
4 sweet potatoes
1 tbs pumpkin pie spice
2 tbs brown sugar
1 cup of marshmallow Fluff
Sprinkles (optional)
Directions
Mash sweet potatoes and mix in brown sugar and spices. Put aside.
Roll out both packages of pie crusts and cut into rectangles.
Scoop about 1 tbs of sweet potato filling in one side of the rectangles and 1 tbs of fluff on the other rectangle.
Sandwich the two rectangles together and pinch all of the pastry with a fork.
Pierce a few holes on top of the pastry. I used cookie stamps to make shapes with the extra dough I had and sealed them on top.
Bake for 20-25 minutes at 375 F. Ovens may vary so check on them throughout baking.
Once fully cooled decorate!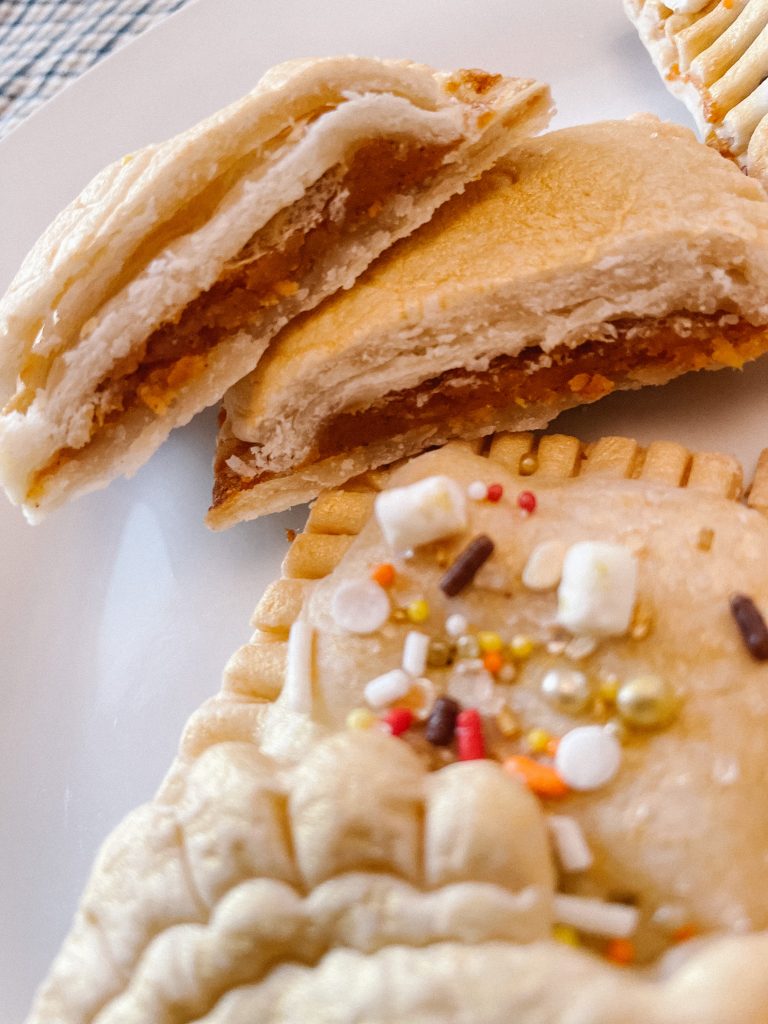 I added these fun sprinkles that were so perfect for these pop-tarts! I used Sprinkle Pop Campfire S'mores mix.
I also used Wilton Gold Color Mist to give them a shimmery look.
Hurry and gobble these up before the kids do!