This post contains affiliate links.
As we all know, teachers are the unsung heroes of our society. They work tirelessly to educate and inspire our children, often going above and beyond the call of duty to ensure their students' success. With Teacher Appreciation Week just around the corner, it's the perfect opportunity to show our gratitude for all they do. Lippy Clips is not only make great gifts, but they also help keep teachers organized and add a personal touch to their daily routines.
The Importance of Teacher Appreciation
Teachers play a crucial role in shaping the future generation. They are the ones who inspire, educate, and empower students to become successful individuals. However, teachers often don't receive the recognition and appreciation they deserve. That's why it's important to show our teachers how much we appreciate them, not just during Teacher Appreciation Week, but all year round. In this article, we'll introduce you to a unique and fun way to show appreciation to your favorite teachers – Lippy Clips!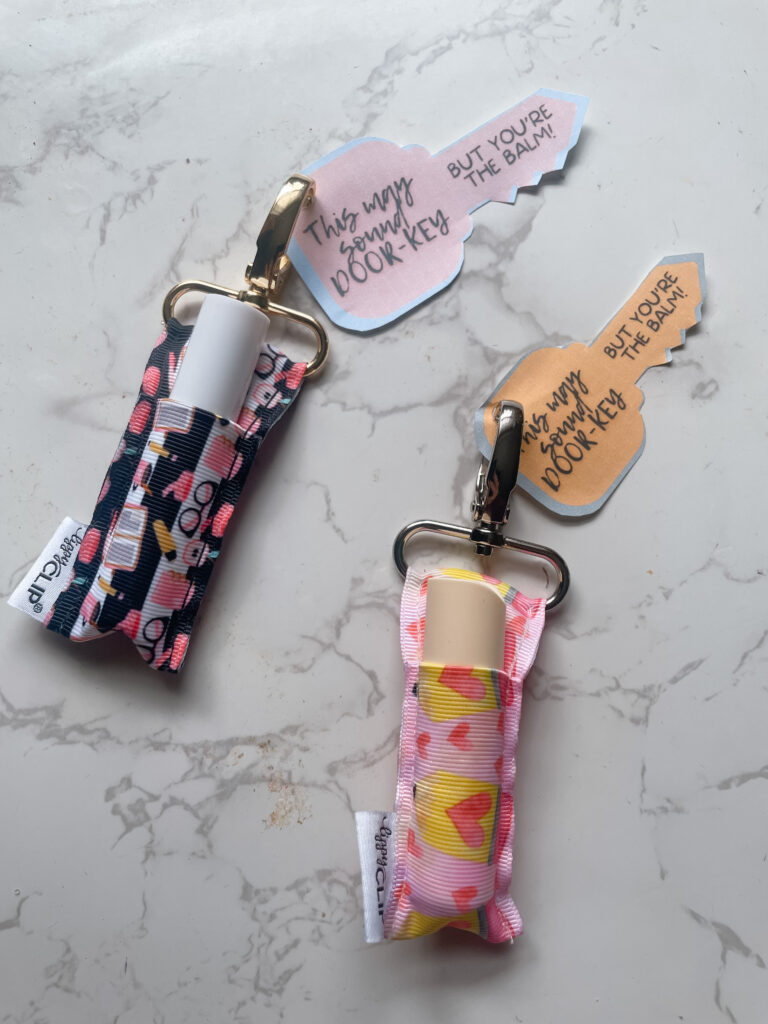 Lippy Clips: A Unique and Fun Way to Show Appreciation
What are Lippy Clips?
Lippy Clips are small, portable pouches that can be attached to your keyring, purse, or backpack. They were originally designed to hold lip balms and lipsticks, but over time, they've evolved to even hold hand sanitizers. Lippy Clips come in a variety of colors and designs, making them a stylish and practical accessory.
Why Choose Lippy Clips to Show Appreciation?
What makes Lippy Clips unique is their versatility and practicality. They're not only a cute accessory but also functional for teachers who are always on the go. Teachers can add them to their keys, ID cards, pens, and other small items organized and within reach. Lippy Clips are also affordable and easy to personalize, making them a perfect gift for teachers.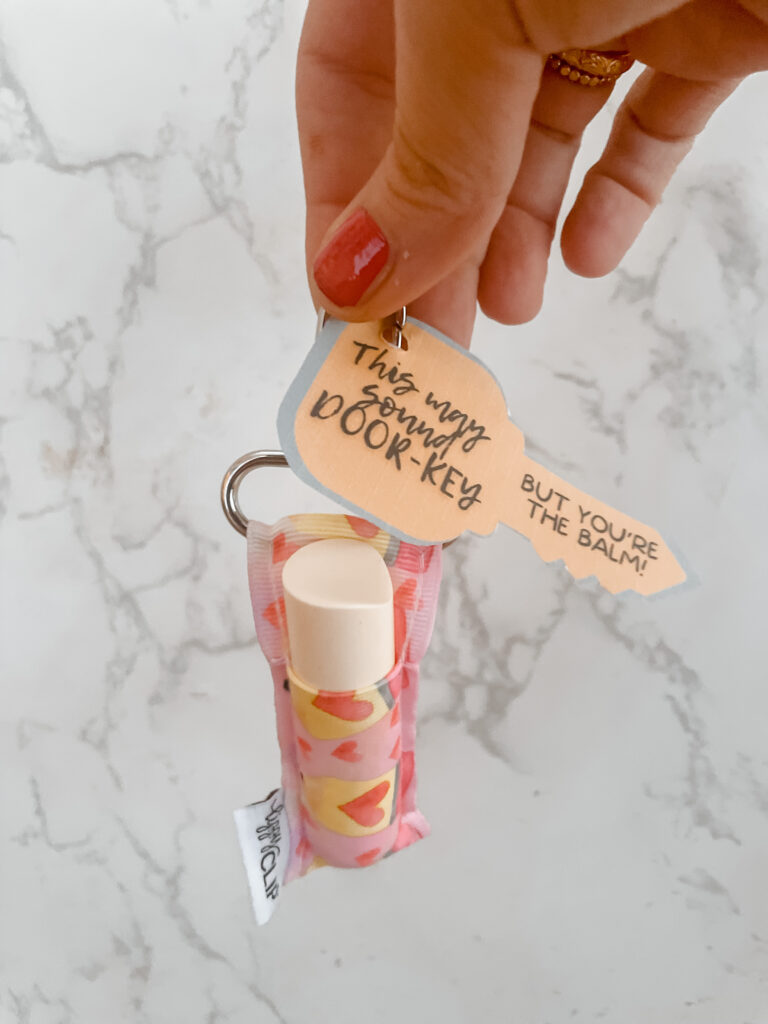 How Lippy Clips Help Teachers Stay Organized
Lippy Clips as a Solution for Keeping Track of Small Items
One of the biggest challenges for teachers is keeping track of all the small items they use on a daily basis. With Lippy Clips, they can easily attach them to keys, flash drives, and to their bag or lanyard, ensuring they have everything they need at hand.
Personalizing Lippy Clips for Your Favorite Teachers
Customizing Lippy Clips
Personalizing Lippy Clips is easy and fun. You can choose from a variety of colors and patterns. By personalizing Lippy Clips, you're not only showing appreciation but also creating a memorable gift that the teacher can use daily.
Adding Personal Touches to Lippy Clips with Decorative Charms
If you want to add an extra touch to your Lippy Clip gift, consider adding decorative charms that reflect the teacher's personality or interests. For example, if your teacher loves reading, you could add a charm in the shape of a book or a reading glasses charm. It's a simple but thoughtful gesture that the teacher is sure to appreciate.
Lippy Clips as Gifts for Teacher Appreciation Week and Beyond
Teacher appreciation is something that shouldn't just happen once a year during Teacher Appreciation Week. Teachers work hard every day to ensure that our children receive the education they need to succeed in life. One way to show appreciation to the educators in our lives is by gifting them something they can use every day. Lippy Clips are cute and functional clips that attach to any purse, bag, or lanyard. They hold lip balm, sanitizer, and other small items that teachers may need throughout the day. Not only are they practical, but they also come in a variety of styles and colors, making them a fun accessory for any teacher to show off.
Creative Ways to Gift Lippy Clips to Teachers
If you want to give your child's teacher a Lippy Clip as a gift, there are a ton of creative ways to do so. One idea is to create a gift basket filled with school supplies, a coffee mug, and a Lippy Clip. You can also attach a Lippy Clip this free printable gift tag. Another option is to gift a Lippy Clip along with a gift card to a local coffee shop or bookstore.
Other Occasions to Gift Lippy Clips to Teachers
While Teacher Appreciation Week is a great time to gift Lippy Clips to teachers, there are plenty of other occasions where they make the perfect gift. End of the school year gifts, birthdays, and holidays are all great times to gift a Lippy Clip to a teacher.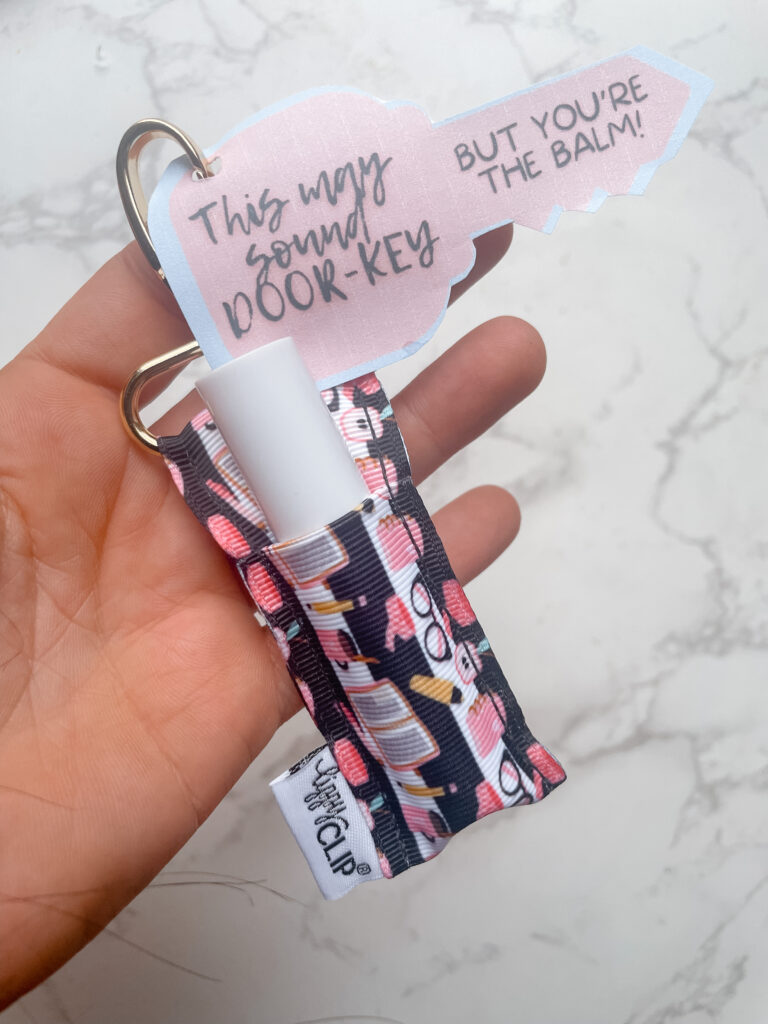 Get The Free Printable Gift Tag Here
CLICK HERE FOR FREE PRINTABLE GIFT TAG
Making Teacher Appreciation Fun and Meaningful with Lippy Clips
Teacher appreciation doesn't have to be complicated or expensive; sometimes, it's the small gifts that mean the most. With Lippy Clips, you can give a practical and fun gift to the teachers in your life, whether it's during Teacher Appreciation Week or any other time of the year. Show your appreciation for the educators who work hard every day by gifting them a Lippy Clip – they'll thank you for it.In conclusion, Lippy Clips offer a creative and practical way to show appreciation for the amazing teachers in our lives. By gifting them with personalized clips, we can help them stay organized while also adding a personal touch to their daily routines. So whether it's for Teacher Appreciation Week or any other occasion, consider gifting your favorite teacher a Lippy Clip. It's a small gesture that can make a big impact and show them just how much they are valued and appreciated.
FAQ
Can Lippy Clips be used for anything other than lip balm?
Yes! While Lippy Clips were originally created to hold lip balm, they can hold a variety of small items such as hand sanitizers and essential oil rollers.
What if I don't know the teacher's favorite color?
No problem! Lippy Clips come in a variety of colors and patterns that are sure to suit any teacher's style. Additionally, you can always opt for a neutral colors.