I've been wanting to make homemade marshmallows for a while now and I finally got around to making some. We had our first real snowfall of the season and since I only like snow before Christmas, I figured this is the best time to make some for our hot chocolate.
Homemade marshmallows just hit differently. You have control of the size and shape of them and it makes an abundance amount!
Hear it from me first because I learned the hard way- use a large pot when making homemade marshmallows. My stove may never recover from what happened!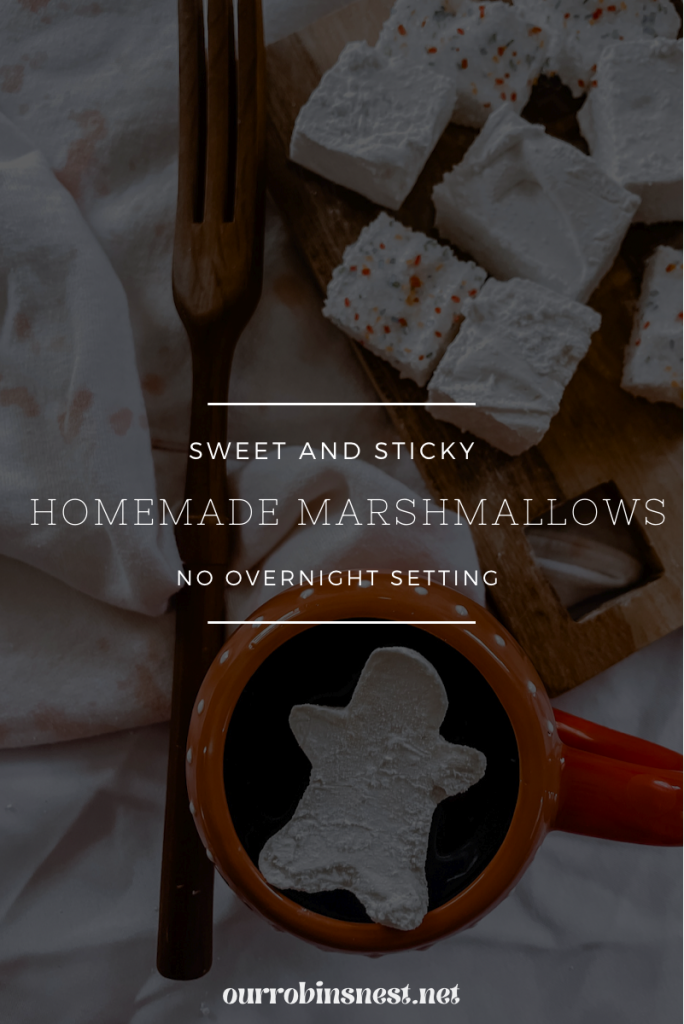 I've tried a few different ways to make homemade marshmallows, but I'm impatient and want things to be done as soon as possible. A lot of recipes that I found required the recipe to set over night while everything solidified. I wanted something where I could eat this within 3 hours or longer if I really wanted to. This recipe is perfect if you are impatient like me.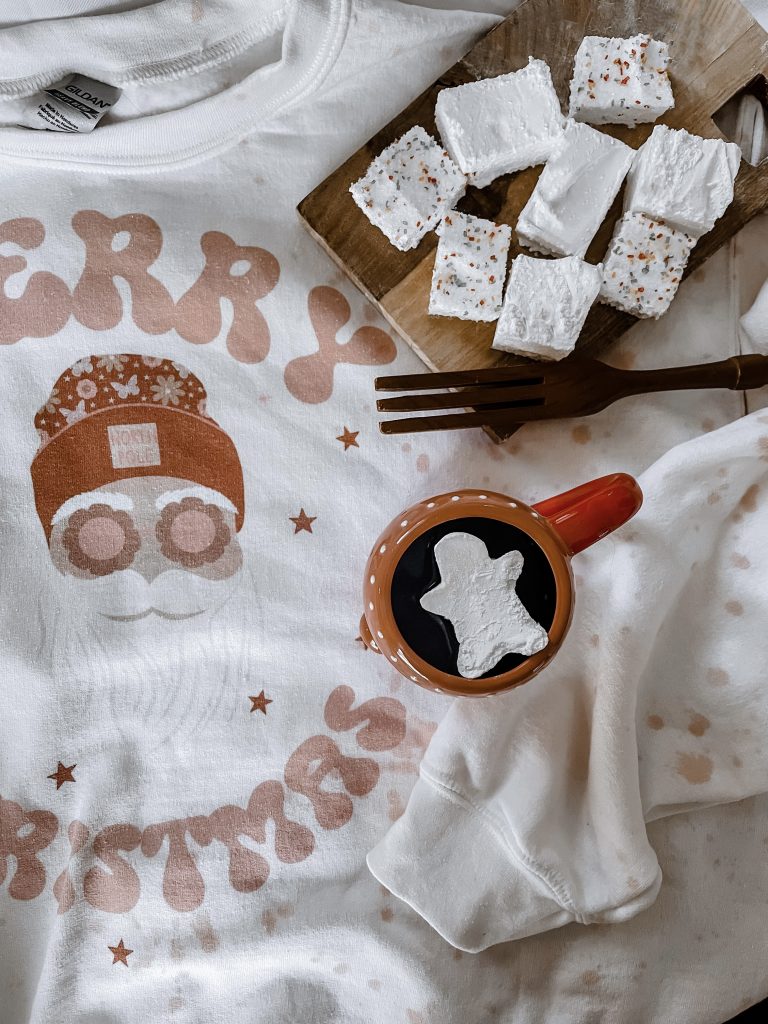 Ingredients
2 tbs gelatin
1 cup cold water
2 cups granulated sugar
½ cup powdered sugar
1/2 teaspoon salt
2 teaspoons vanilla extract
Line baking pan with parchment paper and dust with powdered sugar.
Mix together gelatin and 1/2 cup cold water. Stir lightly. Set aside for about 10 minutes.
Place the remaining 1/2 cup of water and sugar over medium heat.
Add the gelatin and bring to a rolling boil until it reaches 240°F. Do not stir while boiling.
Remove from the heat and pour into an electric mixer.
Stir in the salt and vanilla extract.
Beat on low for 2 minutes then increase to high until soft and doubled in volume, around 15 minutes.
Pour into the prepared pan and smooth with a greased spatula.
Add sprinkles on top if you prefer.
Cool in the pan uncovered, until firm, for about 3 hours.
Cut with a greased knife or greased cookie cutters of your choice.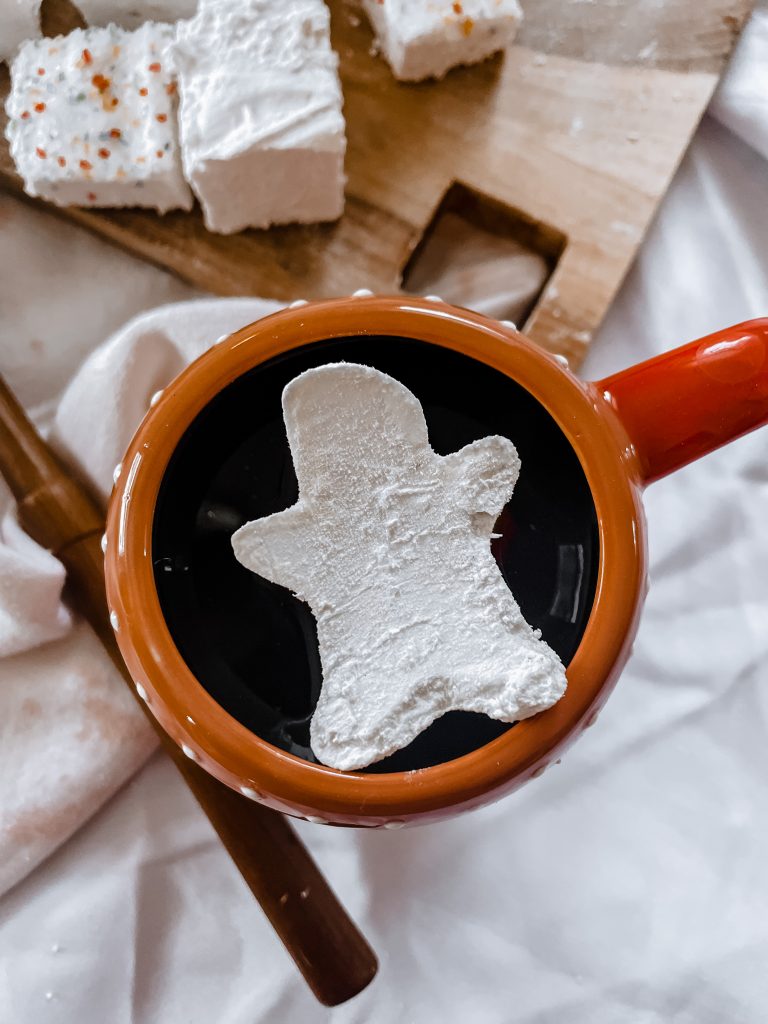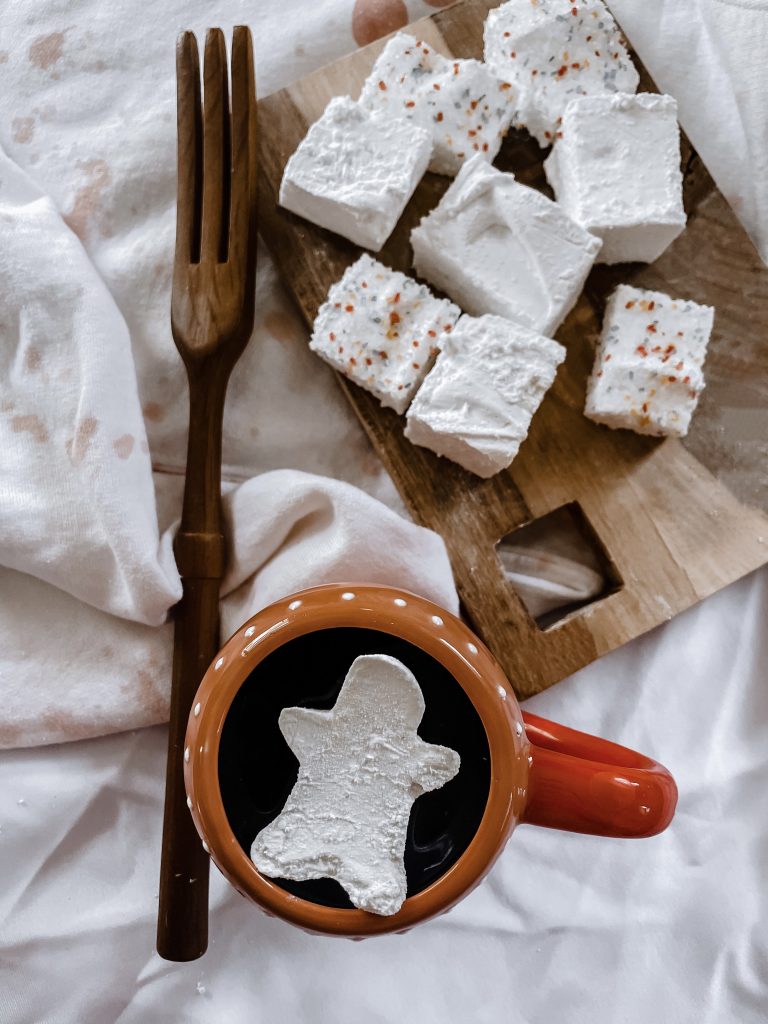 I have a mini blow torch that made the marshmallows perfectly roasted. Definitely worth a try if you know how to use one!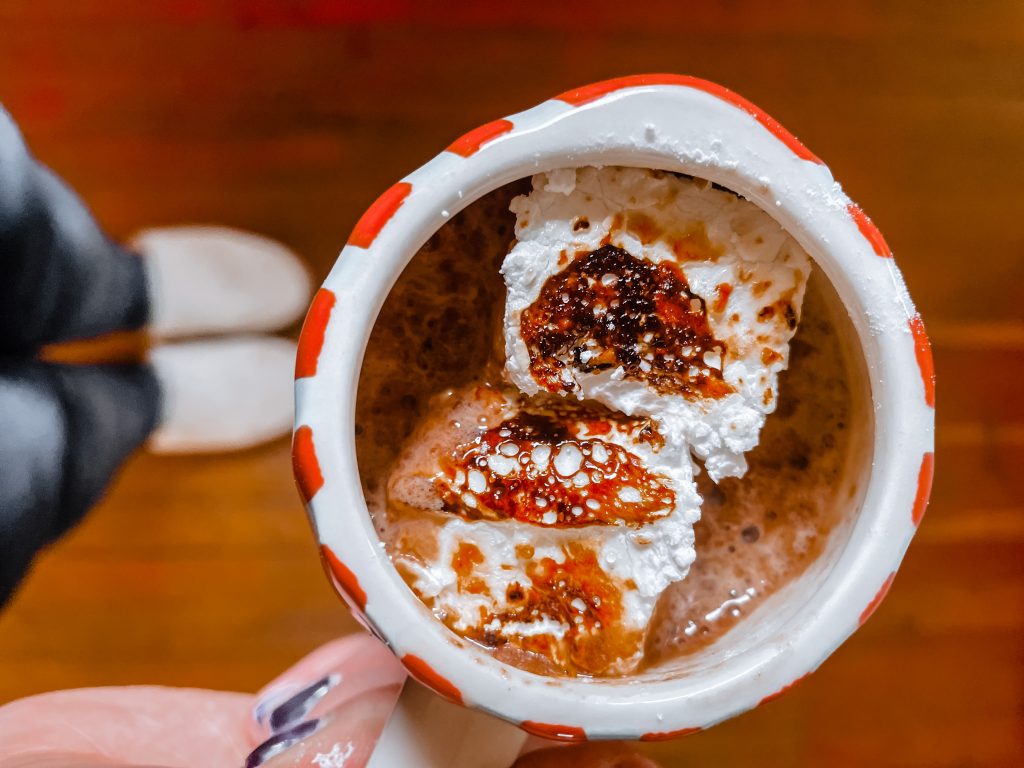 Also, pair these with my delicious red wine hot chocolate and you can thank me later!