We had such a fun filled weekend! Dan's parents are visiting from Florida and we had some fun things planned for them. I will certainly break it up in separate posts but I had to share my favorite part. Today we went to 
Hay Berry Farm
 in Hoosick Falls, NY to go blueberry and lavender picking! I have never done it before and I have to be honest, I enjoyed it way more than apple and pumpkin picking, I know that says a lot! Good thing they are in different seasons so I can enjoy it all all year around.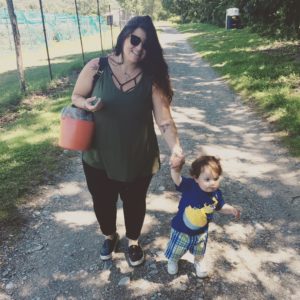 ~~~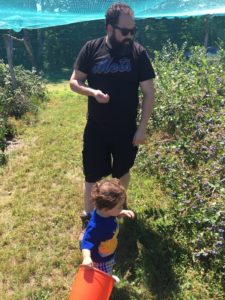 Franco was obsessed. He saw us pick the blueberries, put them in the bucket and pop one in our mouth, he followed right along!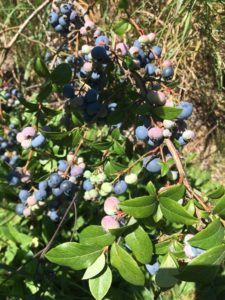 Most were so big and juicy, I can't believe all these years I thought I hated blueberries. Yes you heard me right. I always hated blueberry pop tarts as a kid and as a result I always turned away from fresh blueberries. Oh how I wish someone told me that artificial blueberries and real ones do not taste the same at all!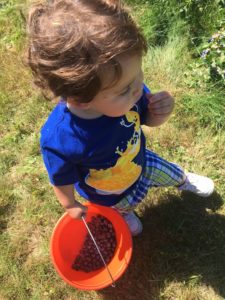 Snacking on them were the best part, they were so full and juicy, I swear Frank was going to turn into a one!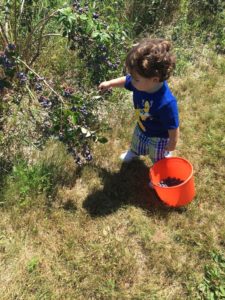 All I kept thinking was the Willie Wonka movie and the part "Violet, your turning violet, Violet!" and imagining us having to roll Franco out of the fields. I might have also yelled a few times "The blueberries taste like blueberries!"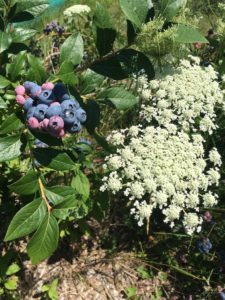 I honestly could have taken pictures ALL DAY, but I also made sure I enjoyed my time with family because this adventure was definitely one for the books.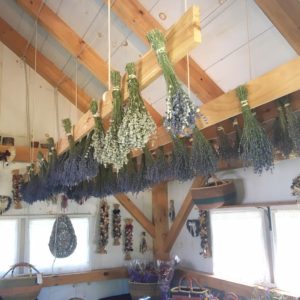 The lavender fields were all picked which I was pretty bummed about, but settled for a hundred stem of the dried lavender which I am so happy with!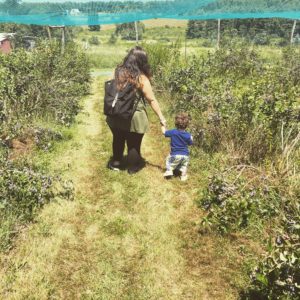 Watching this little guy love life seriously fills my heart to the brim. His innocence
fills me with so many emotions that I never knew that I had.
~~~
We ended up picking about two and a half pounds of bold juicy and delicious blueberries. I scrolled through all different recipes on what to make and found this super easy and amazing blueberry bread. The in laws and Dan were super impressed, and so was I!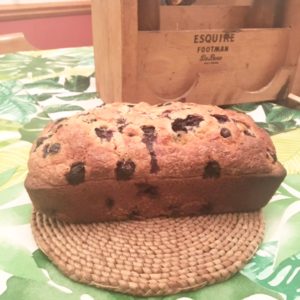 You can check out the recipe here:
I will post more this week about our other adventures, but for now I am going to enjoy so more blueberry bread before bed!