Hey Mamas! We are well into October which means you probably still have a good amount of apples from when you went apple picking in September. I am here to tell you that you don't have to eat every single one your little ones have picked. Even better, if they are starting to go bad, there is still use for them!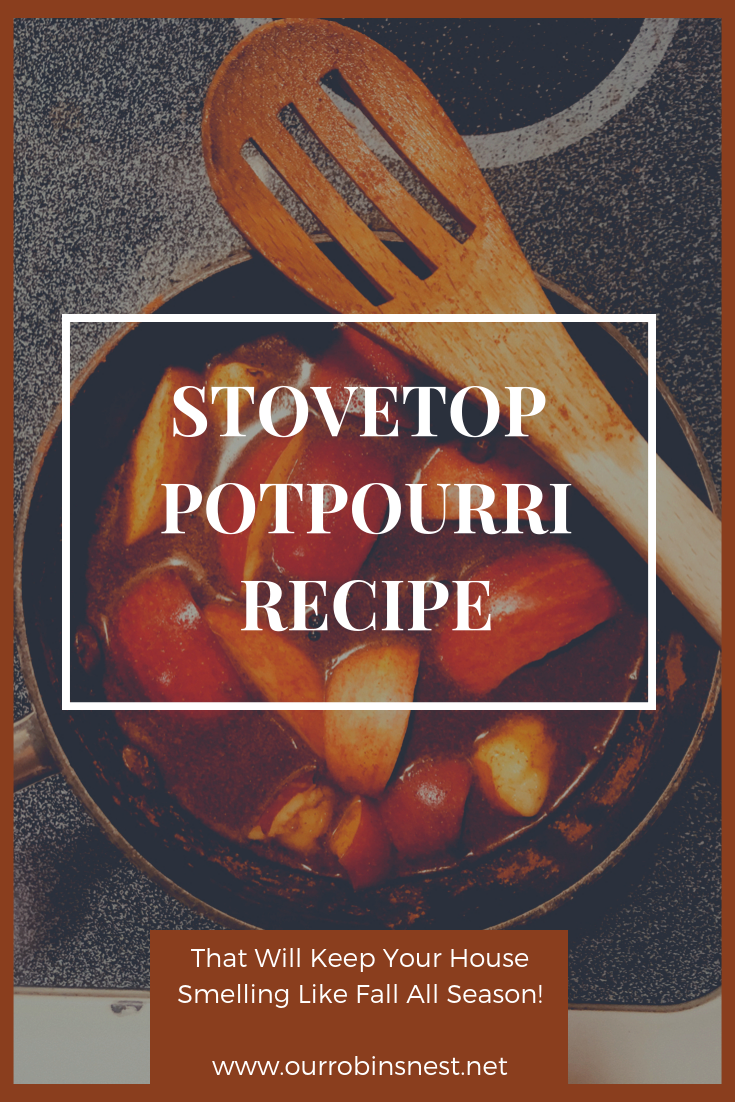 Stovetop potpourri is one of the most natural ways to make your house smell amazing and it is long lasting. I will start it early in the morning and have it simmering all day. It is fantastic for a chilly day because having the stove on will warm you up and the steam keeps everything moist as well.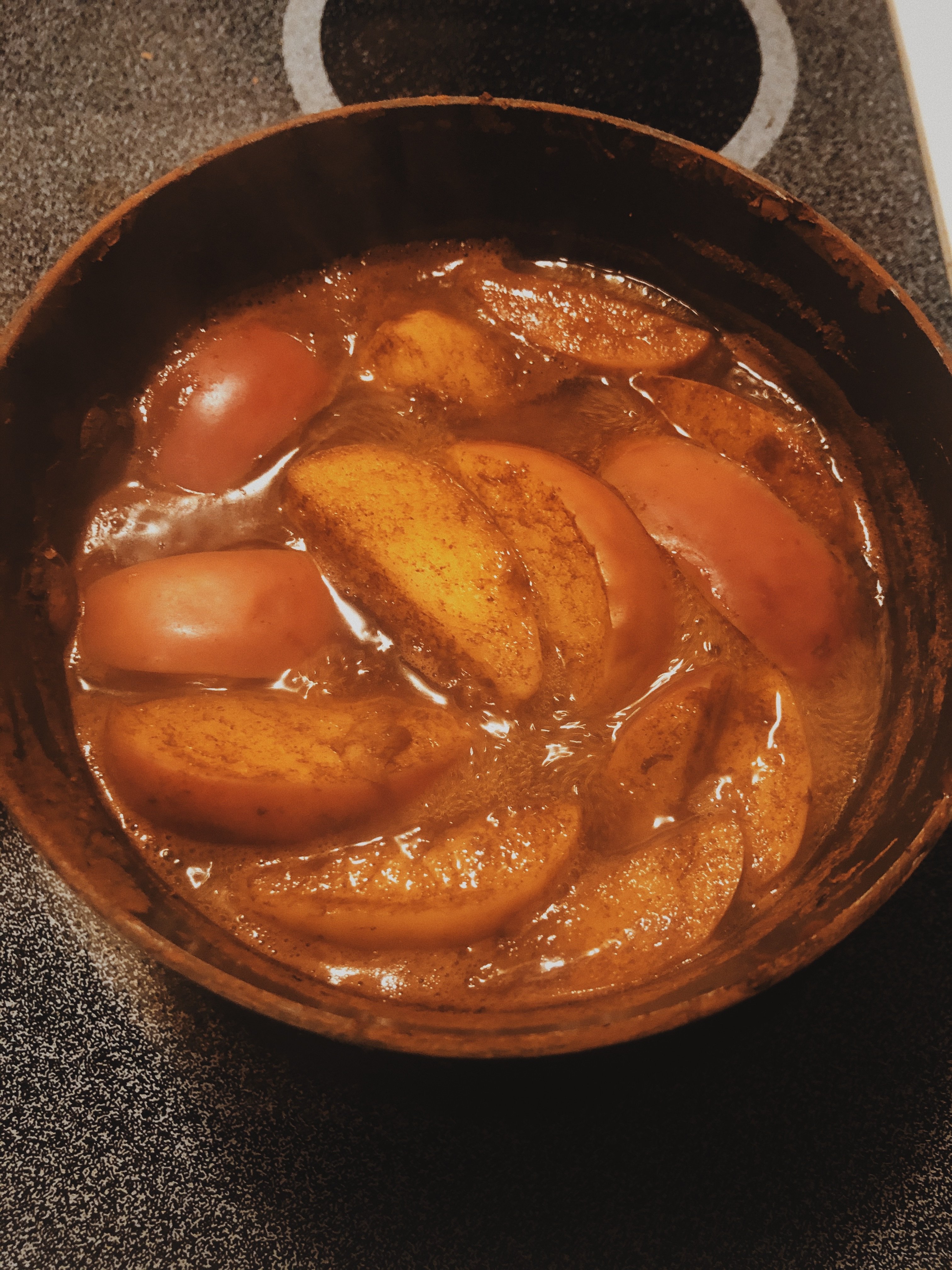 This simple recipe is guaranteed to have your house smell like you're baking a delicious apple pie. The downfall? You will need to explain to your toddler that there is no apple pie.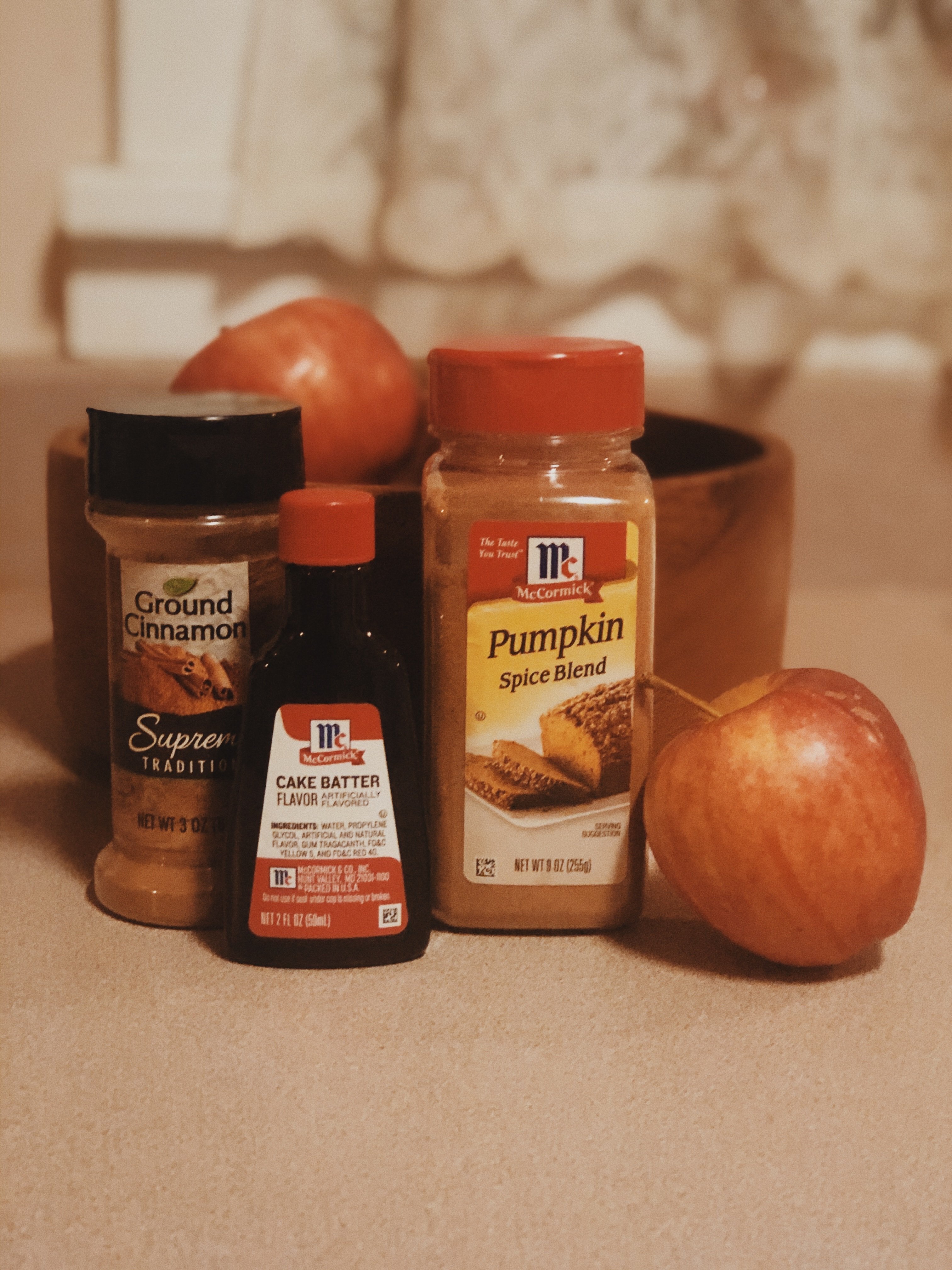 So here is what you need:
two apples
2 tbsp cinnamon
1 tbsp pumpkin pie spice
1 1/2 tsp McCormick cake batter flavor ( vanilla or almond extract will work also)
3 1/2 cups of water
Instructions:
Mix all ingredients in a pot, stir together and simmer a little under medium heat. All stoves vary so be sure to check on it every few hours to make sure all water has not evaporated. Add water as you go, it will not effect the smell of the potpourri. If you prefer to use a slow cooker instead, that will work as well!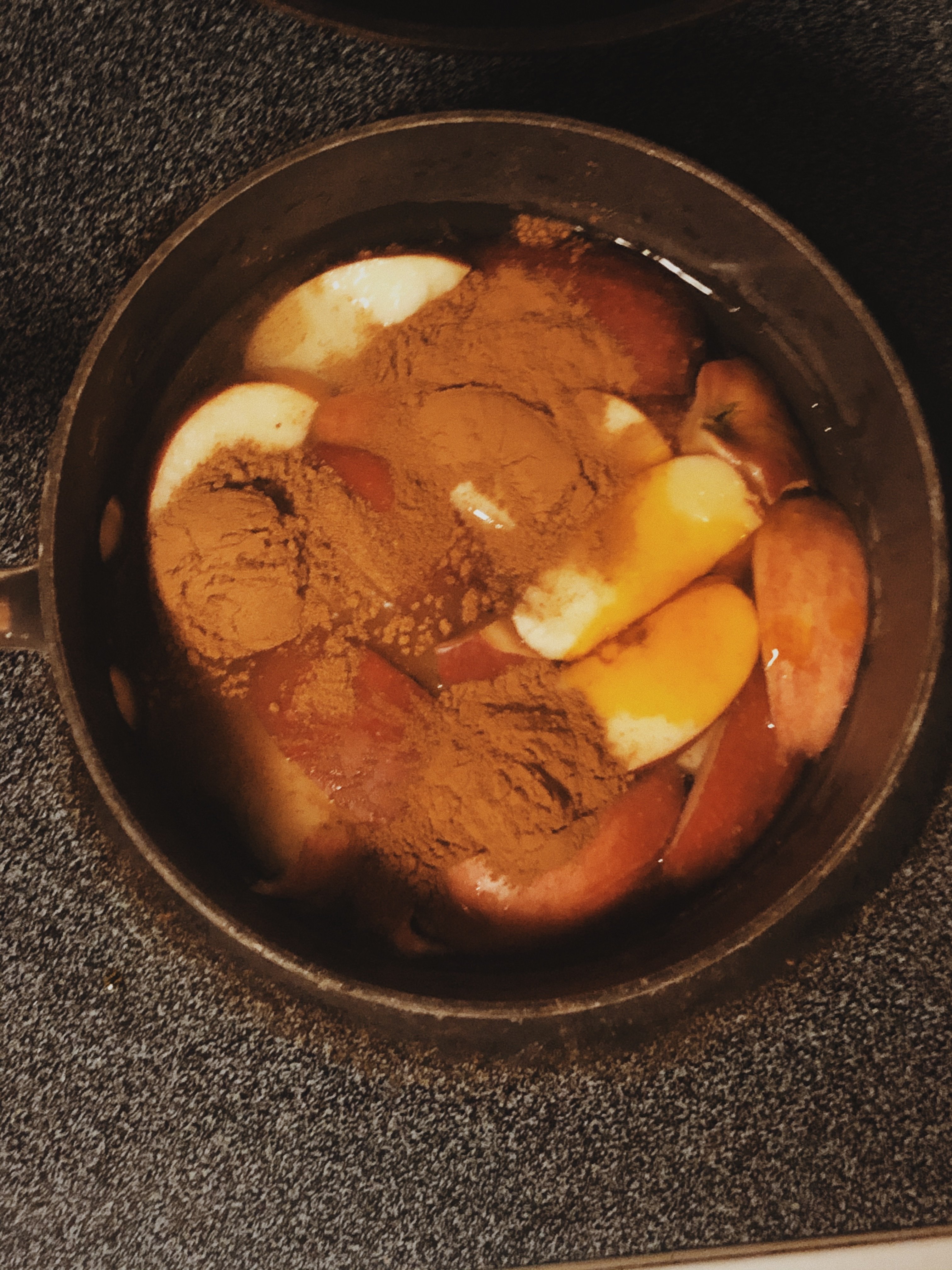 This simple fragrance is great for gatherings or a cozy night in. There are no harmful chemicals and it is all natural. This is probably one of the cheapest things you can make, better than any candle you will ever buy! Which brings me to a future blog post I will share soon. How to make stovetop potpourri gift jars will sure be on top of your lists for your friends and families. Stay tuned!