Spring butterfly lemonade is the perfect addition to Easter Brunch or any other spring gathering. Made with fresh lemons and butterfly pea powder.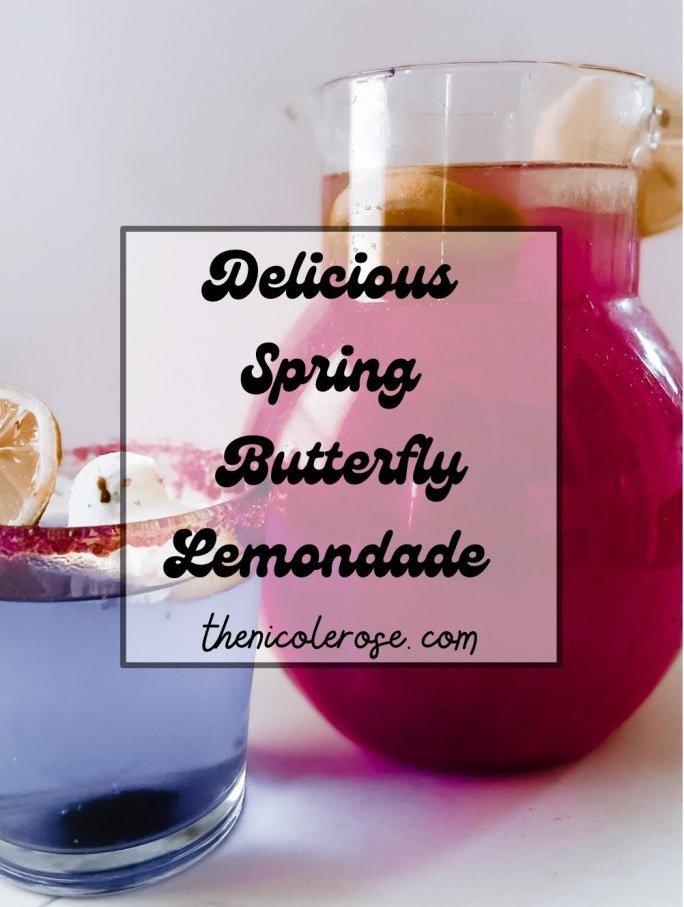 Don't you just love when something is almost to pretty to eat or drink? this happened to me yesterday when I made this delicious butterfly lemonade.
I recently learned about butterfly pea powder and the benefits of it.
According to Food to Live, benefits include
Boosts brain health
Lowers blood pressure
Helps with digestion
Serves as antidepressant
Strengthen healthy hair growth
Keeps skin glowing and protects it from premature aging
Good for eyesight
Aphrodisiac properties
Caffeine free
Rich in anti-inflammatory compounds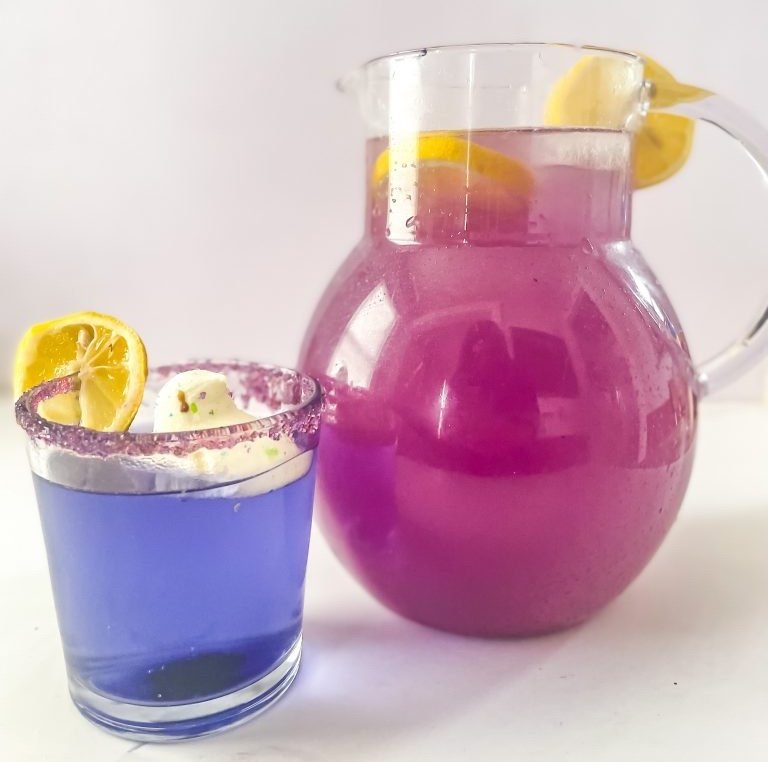 With family and friend gatherings coming up this is the perfect addition, not to mention it is so easy to make.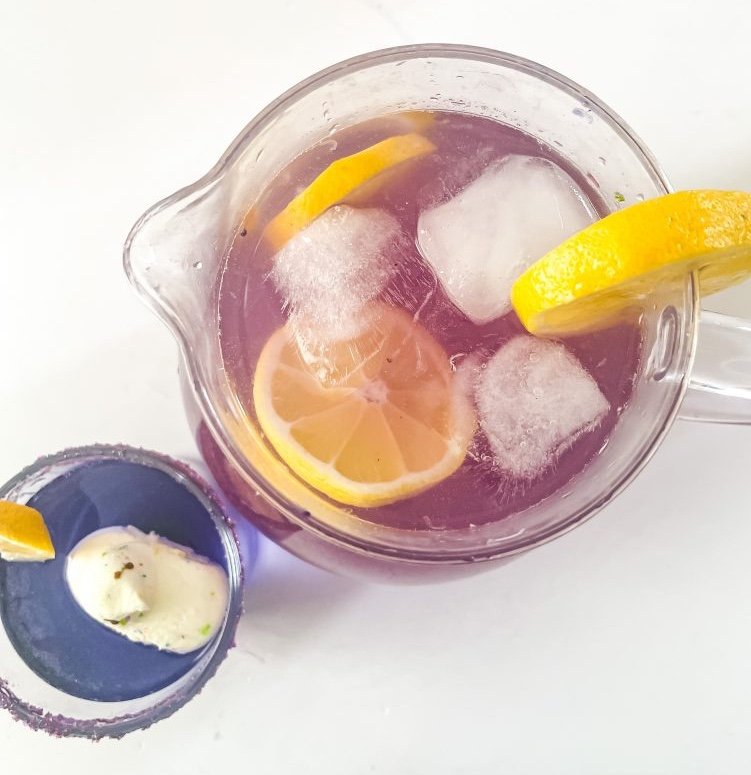 Ingredients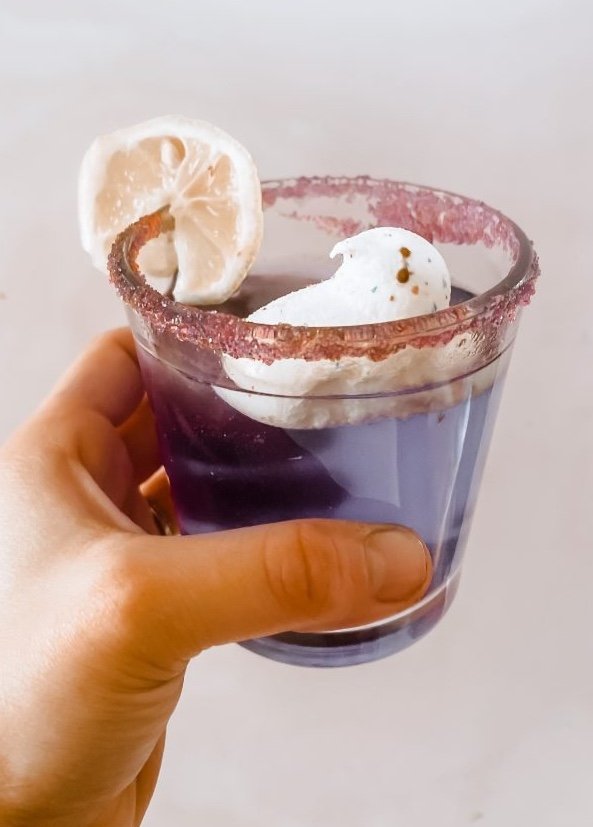 Directions
Mix pea flower with lemonade mix until it is combined.
Pour dry mixture into pitcher and add water.
Stir with wooden spoon until fully dissolved.
Add ice and lemon slices.
Dip rim of glass with agave nectar and then into sprinkles.
Pour lemonade into cup and top with Peeps (optional).
Watch how beautiful this lemonade becomes!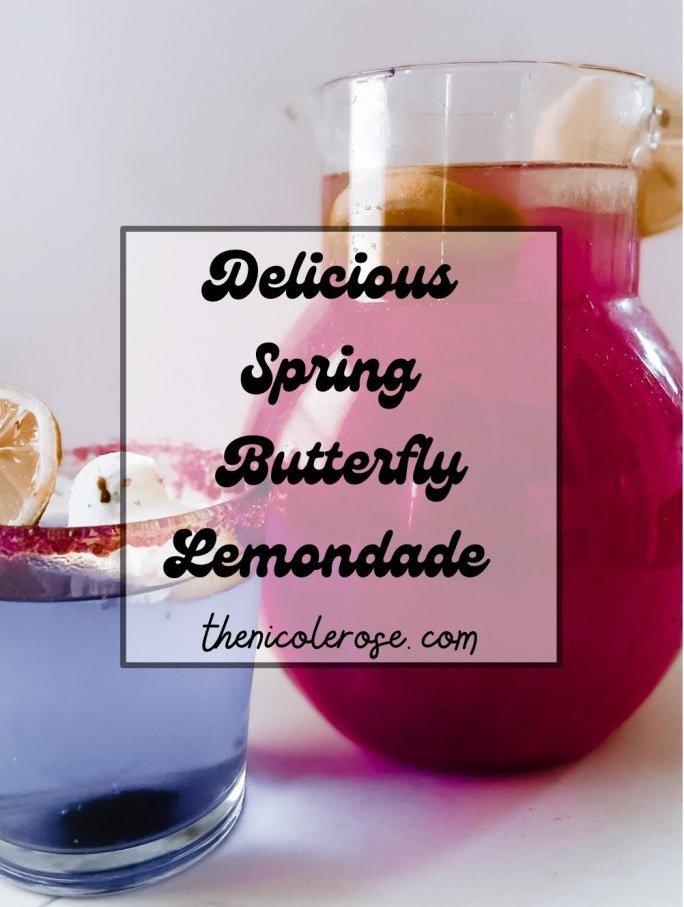 You May Also Like
Ocean Beach Float Recipe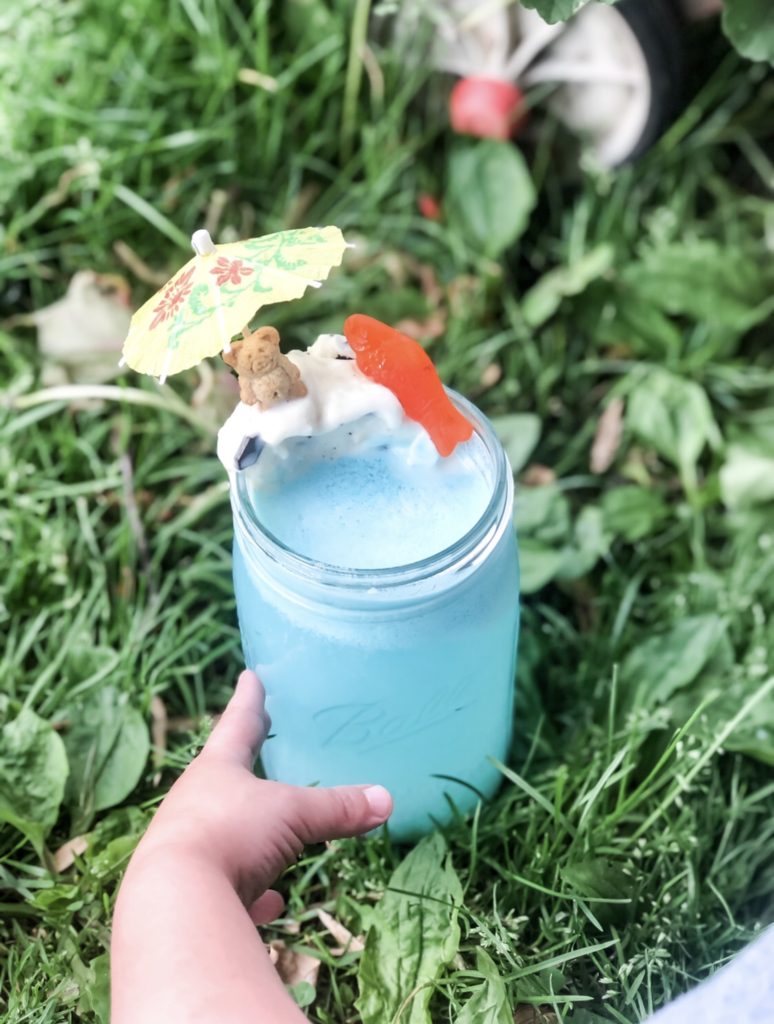 Check Out These Posts for More Spring/Easter Inspio!