It is spooky season at the Robins Nest, my favorite time of year. As we prepare to eat all of the candy I wanted to make sure breakfast tasted like candy too.
This spooky fruity milkshake is such a delight! It is creamy, nutritious all with the exact taste of Froot Loops cereal.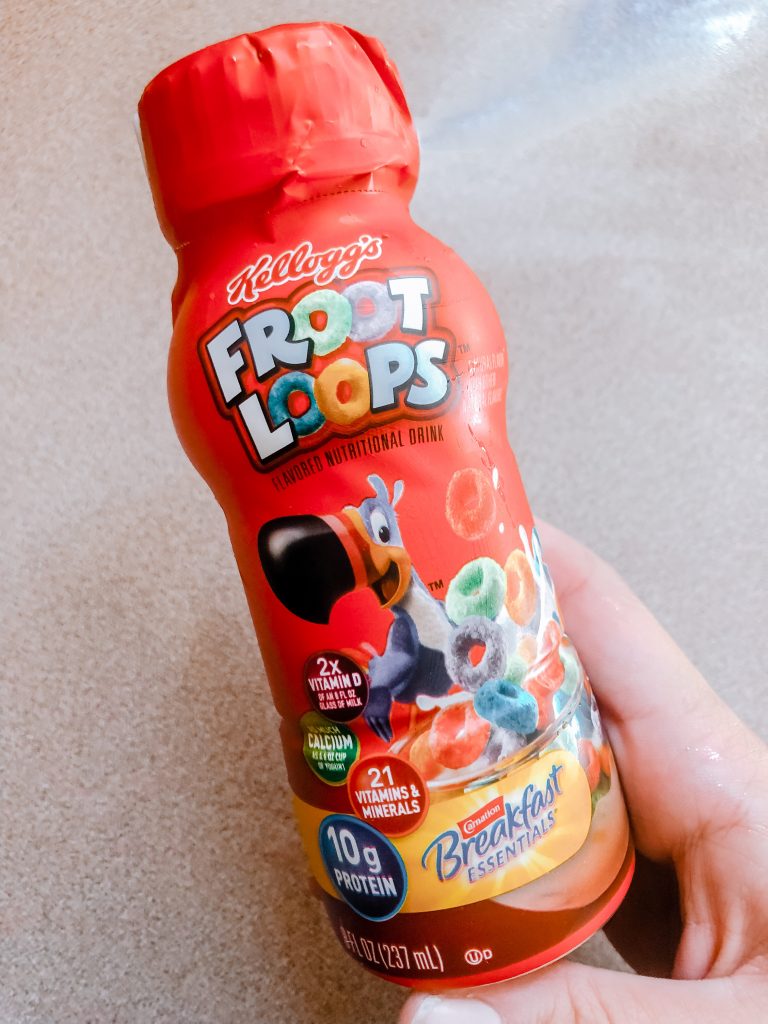 You heard me right, Froot Loops flavored Carnation Breakfast Essentials exist and I am here for it!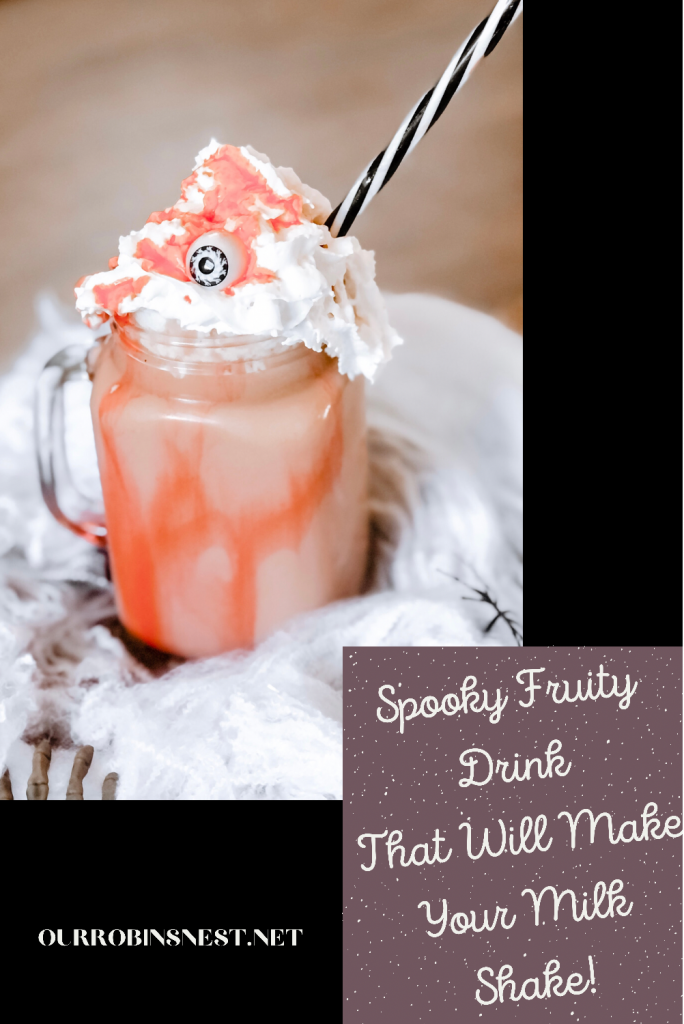 Here is what you need to make this yummy milkshake.
Ingredients
1 bottle Froot Loops flavored Carnation Breakfast Essentials
1 cup frozen strawberries
1 cup ice
Strawberry syrup
Whipped cream (optional)
Mix Carnation Breakfast Essentials, frozen strawberries and ice in a blender until smooth.
Drizzle the inside of your glass with strawberry syrup and top it off with whipped cream.
Sprinkle your own creepy crawlers to give it an extra spooky look!