It's pizza night, but let's make it spooky!
I am sharing a fall inspired pizza recipe with creepy crawler toppings to enjoy during your horror movie marathon!
Butternut squash sauce is delicious and adds great flavor to pastas, dips and pizza!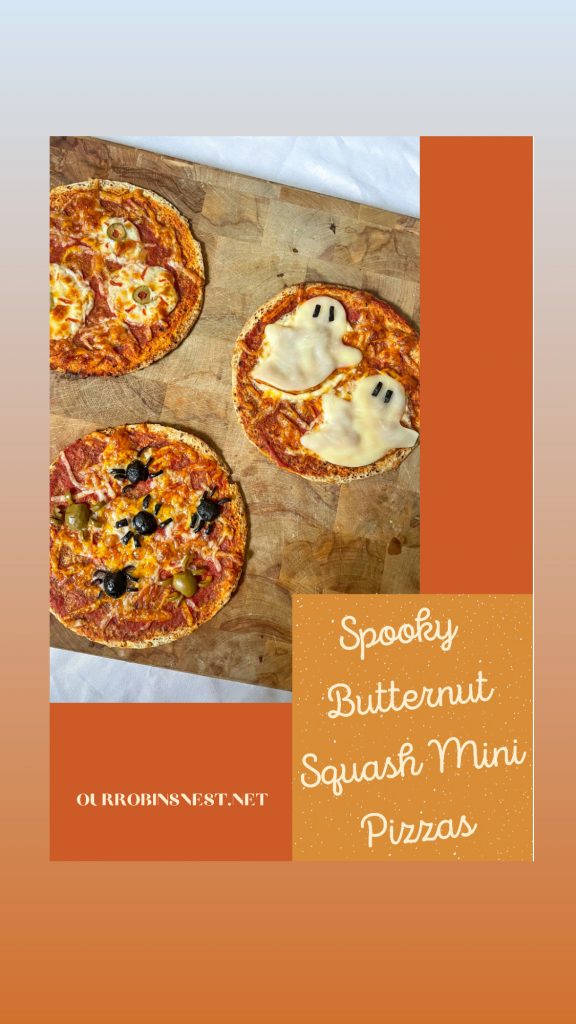 Ingredients:
For the sauce-
½ butternut squash, cut up
3 cloves of garlic, minced
3 tbs olive oil
1 tbs thyme
Salt and pepper
1 cup vegetable broth
1/4 cup tomato paste
For the pizzas-
Pizza crust ( I used Angelic Bakehouse flat bread pizza crusts)
Shredded cheese
Mozzarella cheese slices
Olives, black and green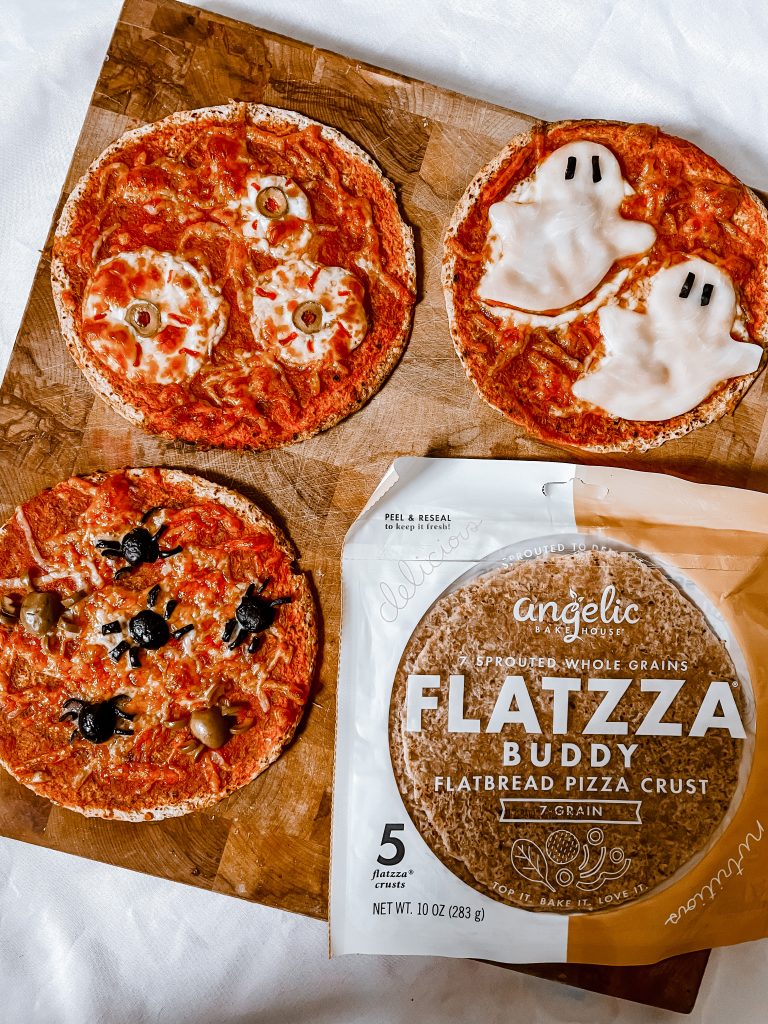 Preheat oven to 400°F. Mix squash and garlic together in a bowl. Drizzle with olive oil and season with thyme, salt and pepper.
Roast for about 25 to 30 minutes or until tender.
Transfer squash mix to a food processor or blender. Puree until the mixture is smooth. Add the broth and tomato paste and puree again.
With the oven still on, spread sauce on your pizza, top with cheese and toppings of your choice. I cut olives in half and sliced little legs to make spiders on one. I made another by cutting out ghosts on mozzarella slices using a cookie cutter. I also made creepy eyes by cutting out circles of more cheese and olives slices to top on the pizza.
Bake pizza for about 8-10 minutes.
Pair with some Halloween pajamas and a spooky movie. Enjoy!
Other fun toppings to use
Green pepper Frankensteins
Pepperoni pumpkins
Onion skeletons
Basil brooms
Sausage brains
Enjoy 20% off your purchase of any Angelic Bakehouse item including these delicious flat pizza crusts with code NICOLE20.
By using this code and clicking my affiliate links I earn a small commission. As always thank you for your support!