All the treats are spread out throughout our house, and we are about to get more, with Halloween only four days away!
This past weekend Some friends came over to watch spooky movies, enjoy some pizza and carve pumpkins.
After carving three pumpkins, we had a ton of pumpkin pulp everywhere. As I was about to throw it away, I saw my two pups staring at me, wagging their tails in the hope that some to fall to the floor.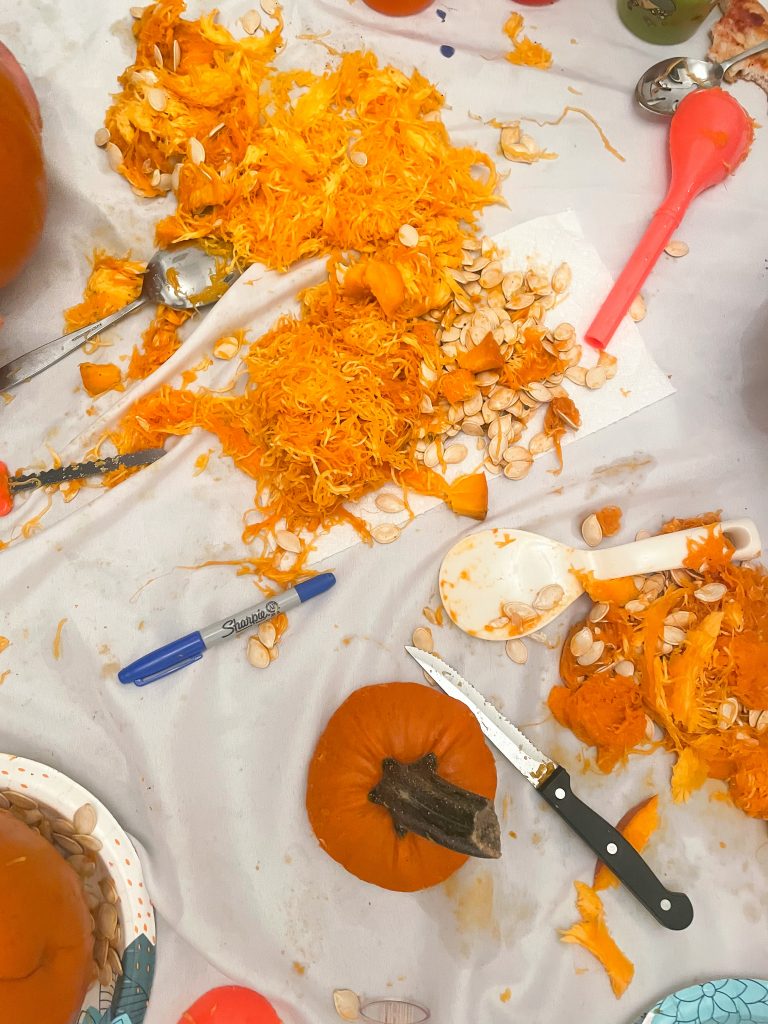 It dawned on me that I should make dog treats for them with all the pumpkins I was about to throw in the trash. If there is one thing I know about my pups, it's that they love pumpkin and peanut butter.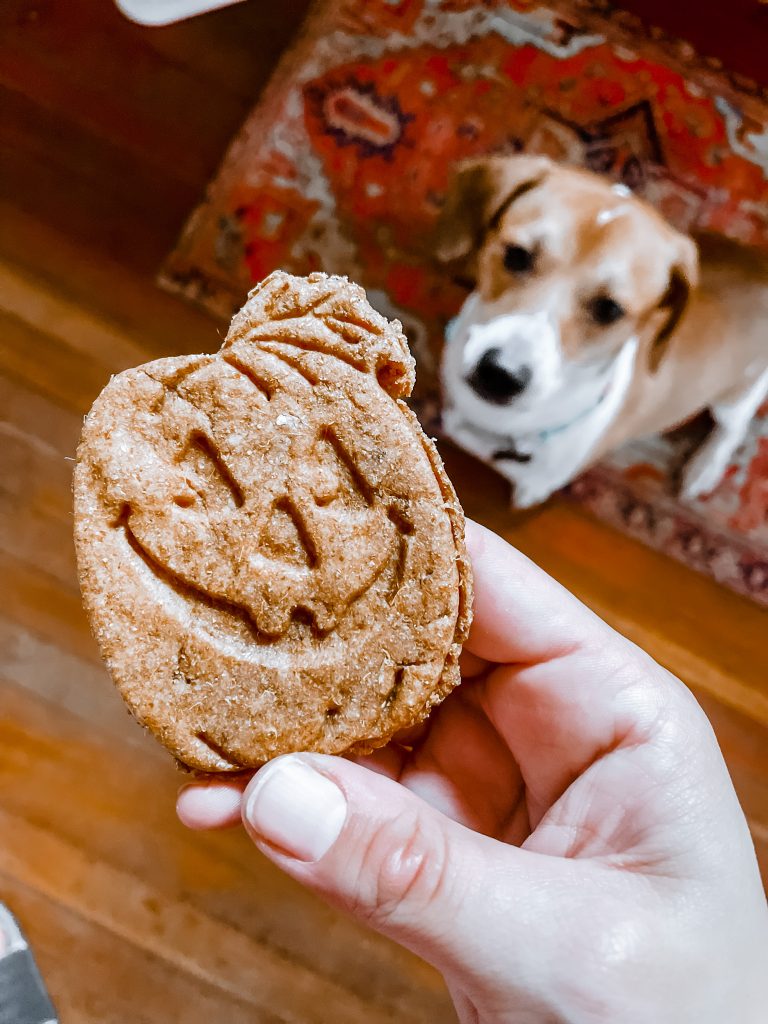 This soft and chewy pumpkin dog treat only have 4 ingredients and loved by all! They are great for dogs with limited or no teeth because they are easy to chew.
Ingredients
2/3 cup pumpkin purée, canned or fresh
1/4 cup peanut butter
2 large eggs
3 cups flour (I used whole wheat flour)
Directions
Preheat oven to 350 F.
Purée the pumpkin pulp in a food processor until smooth. Skip if you are using canned pumpkin purée.
Mix all ingredients until it forms into the dough, and is not sticky. If you have a mixer with a dough hook, you do not need to knead the dough when taken out.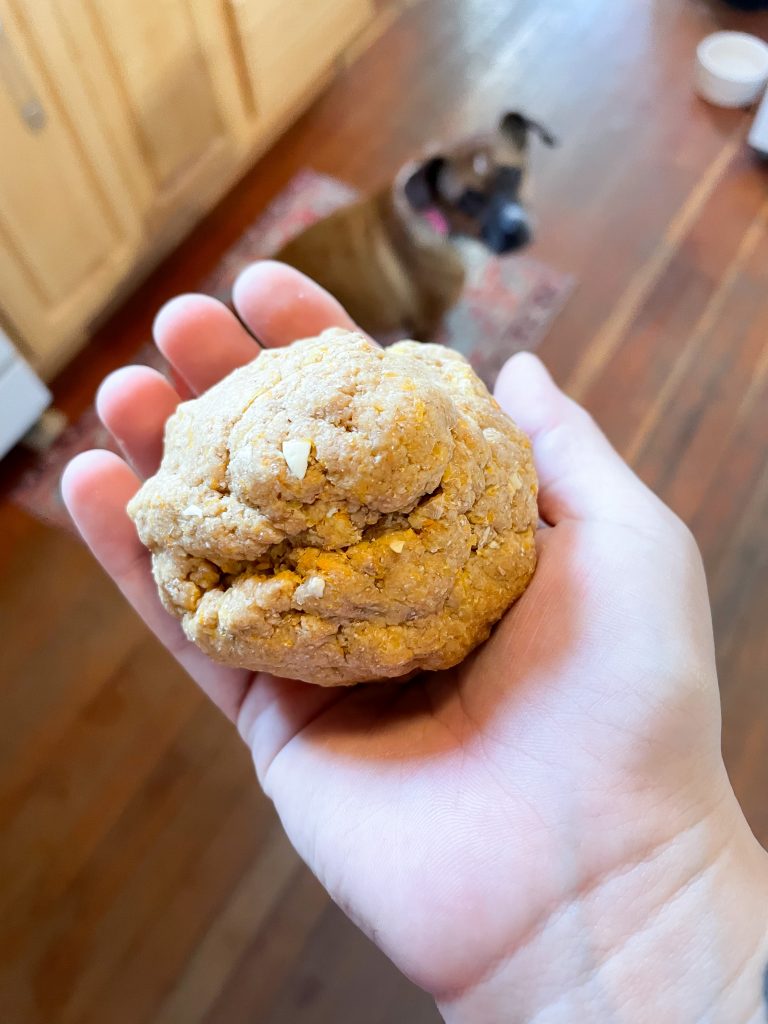 Sprinkle flour on your work surface and knead the dough a few times. Roll it out using a rolling pin and cut out shapes using cookie cutters or stamps.
Bake for about 25 minutes and let them cool completely.
Store in an air right container or freeze until ready to be eaten.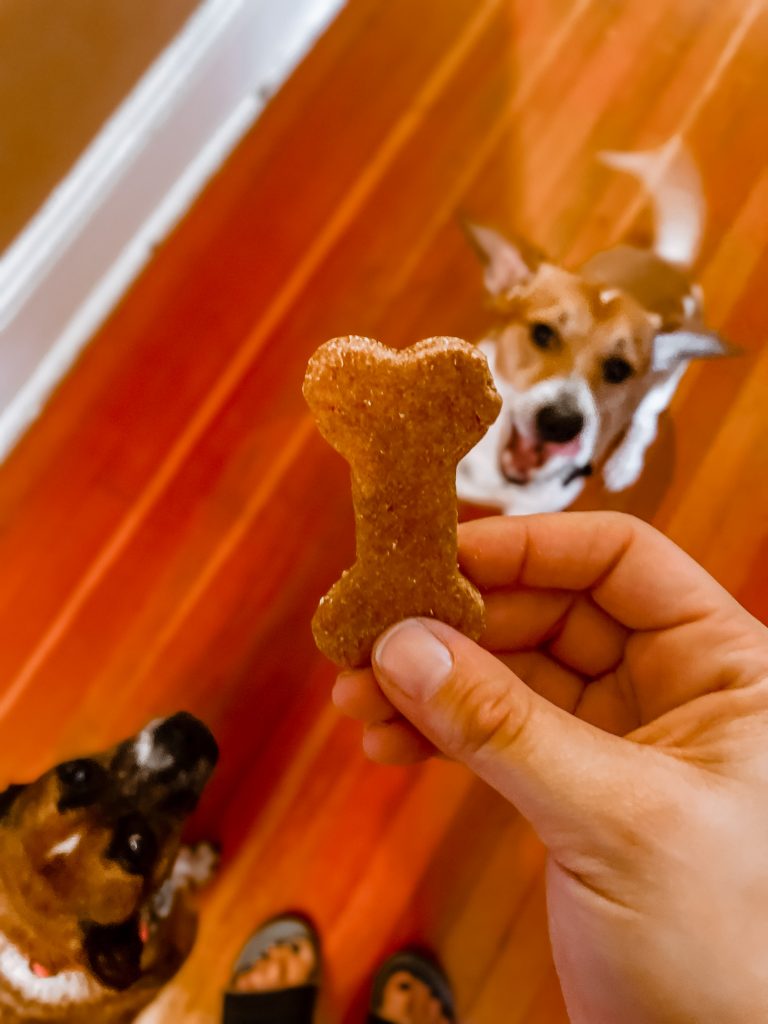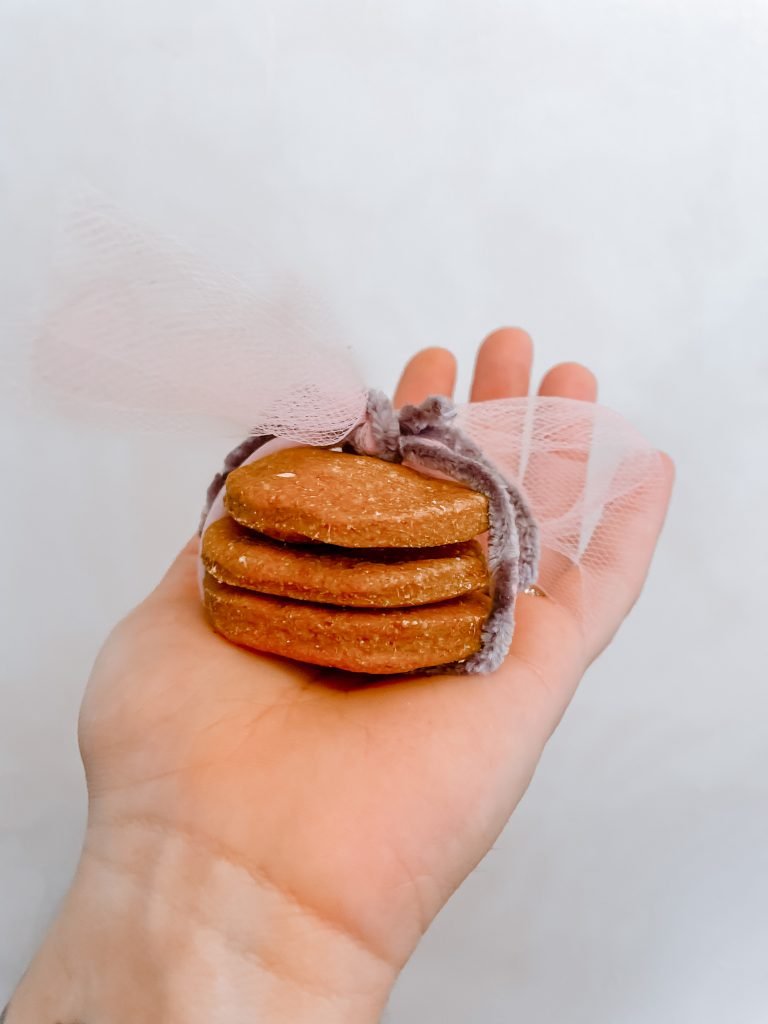 You can now treat your fur babies for dressing up in their elaborate costumes.
Feel free to wrap some treats up and give them out during trick or treating!