I love dying Easter eggs, it is something I look forward to doing every year.
Growing up we always dyed Easter eggs with those little color tabs and some vinegar. Although I do love the nostalgia of it, I love finding new ways to dye Easter eggs.
With Easter only being a week away I lost track of time to creatively think of something fun to do.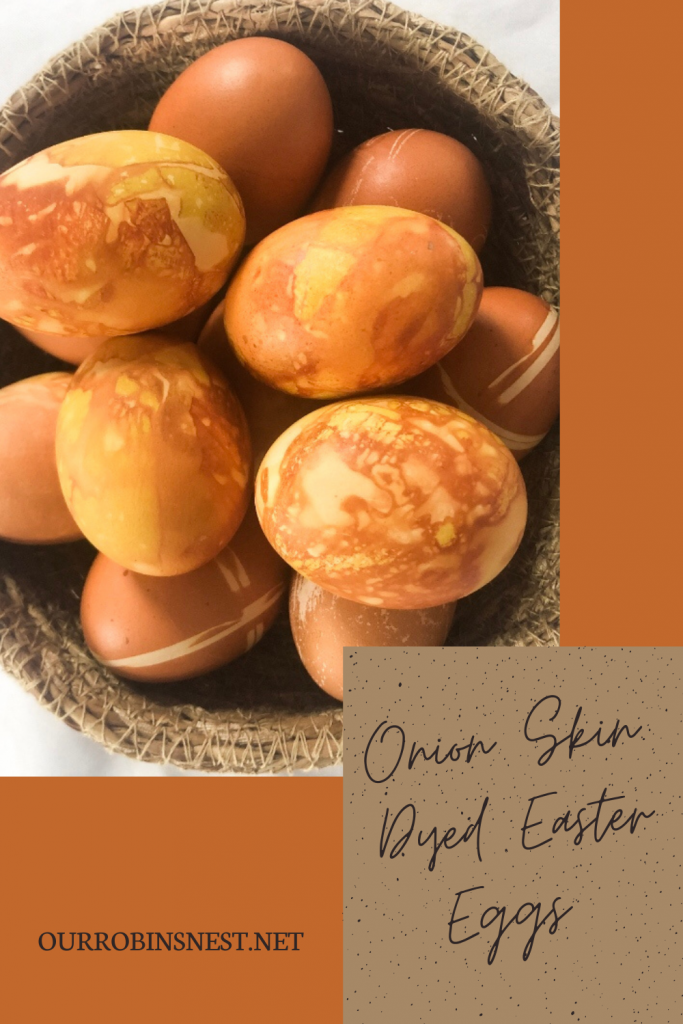 While thinking too hard I realized the creative way was right in front of me- natural dyed Easter eggs using onion skin.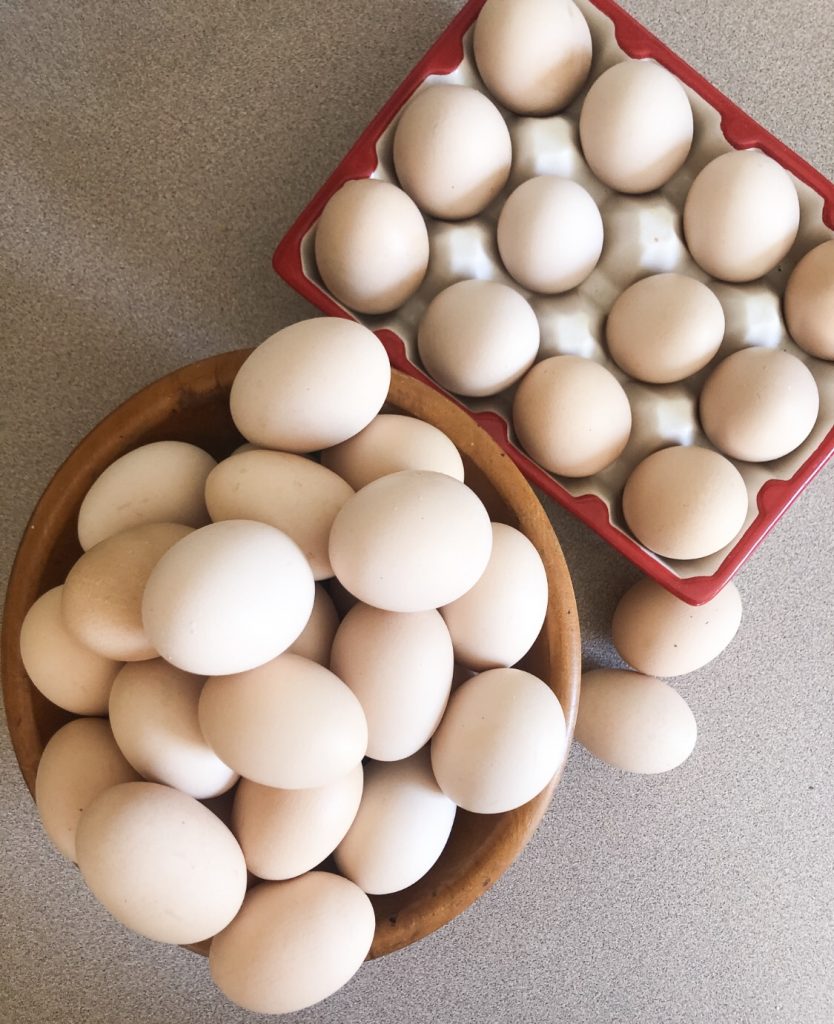 I love having an over abundance of eggs thanks to our chicks and now it was time to color some!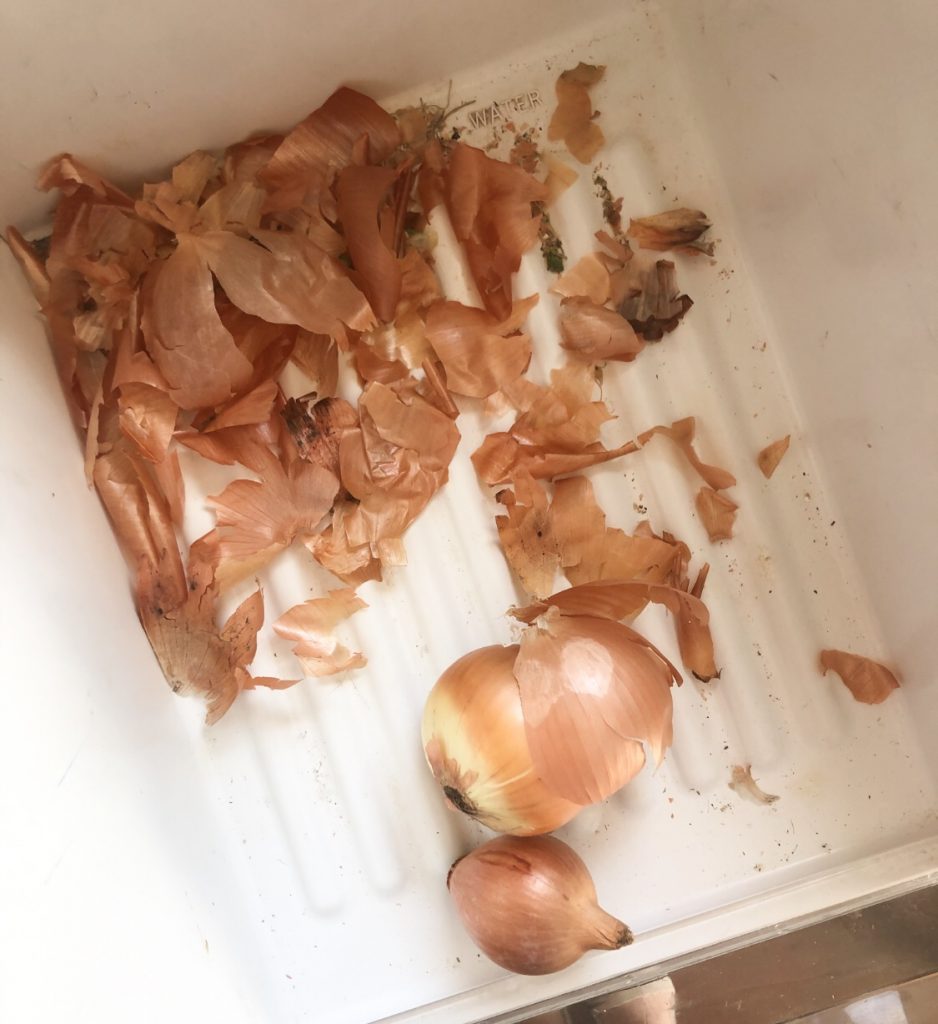 Thanks to not cleaning out my fridge, I found a bunch of onion skins. The bigger pieces the better. I would suggest about 7-10 onions to get what you need.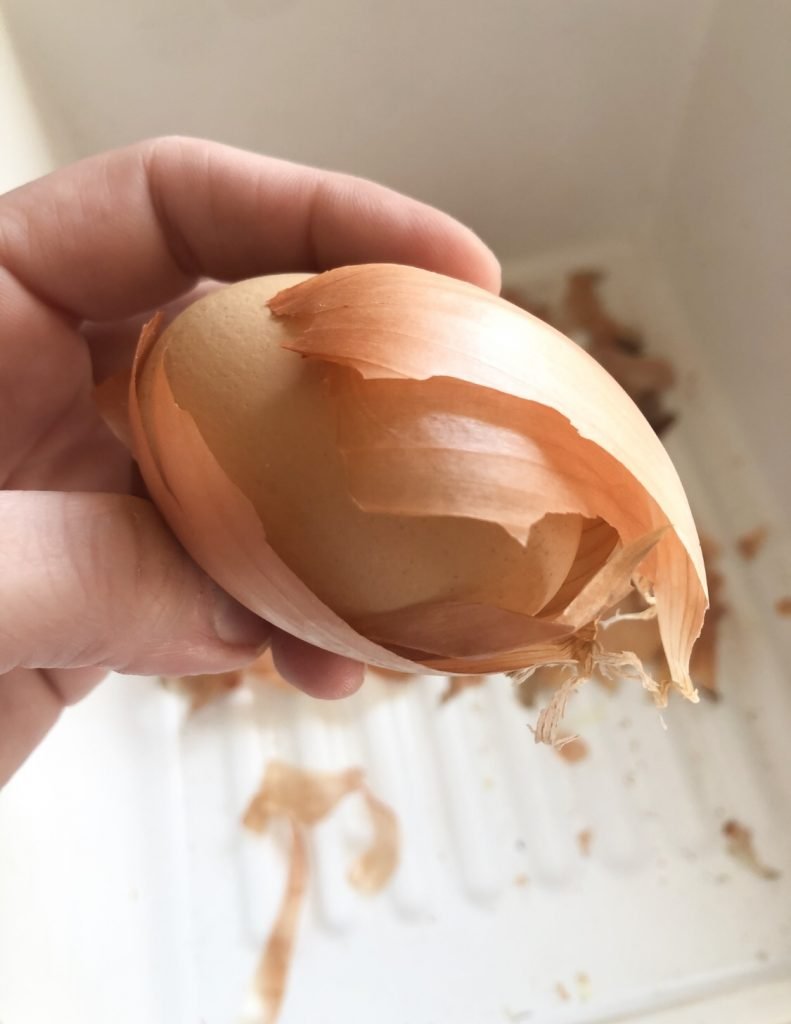 Cover your egg in the onion skin and wrap everything up in cut up cheese cloth/stocking/thin t shirt.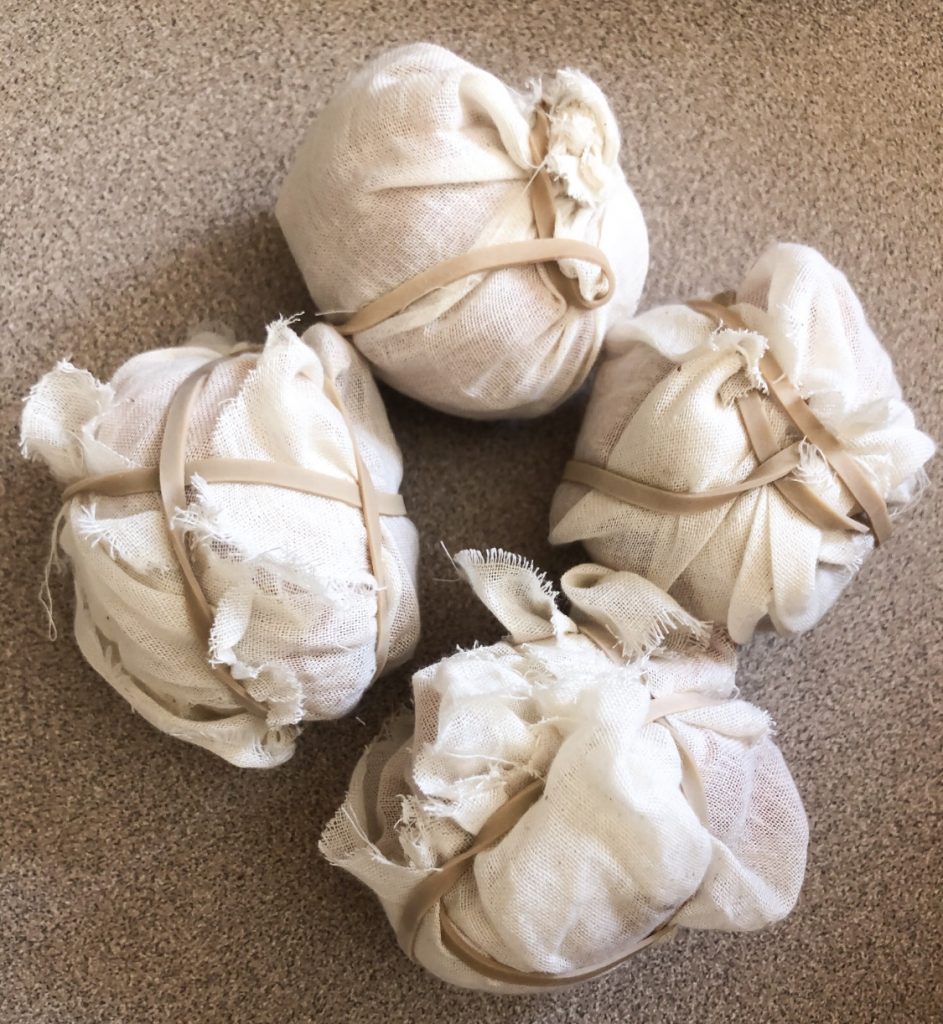 Loosely tie string or rubber bands around the wrapped eggs.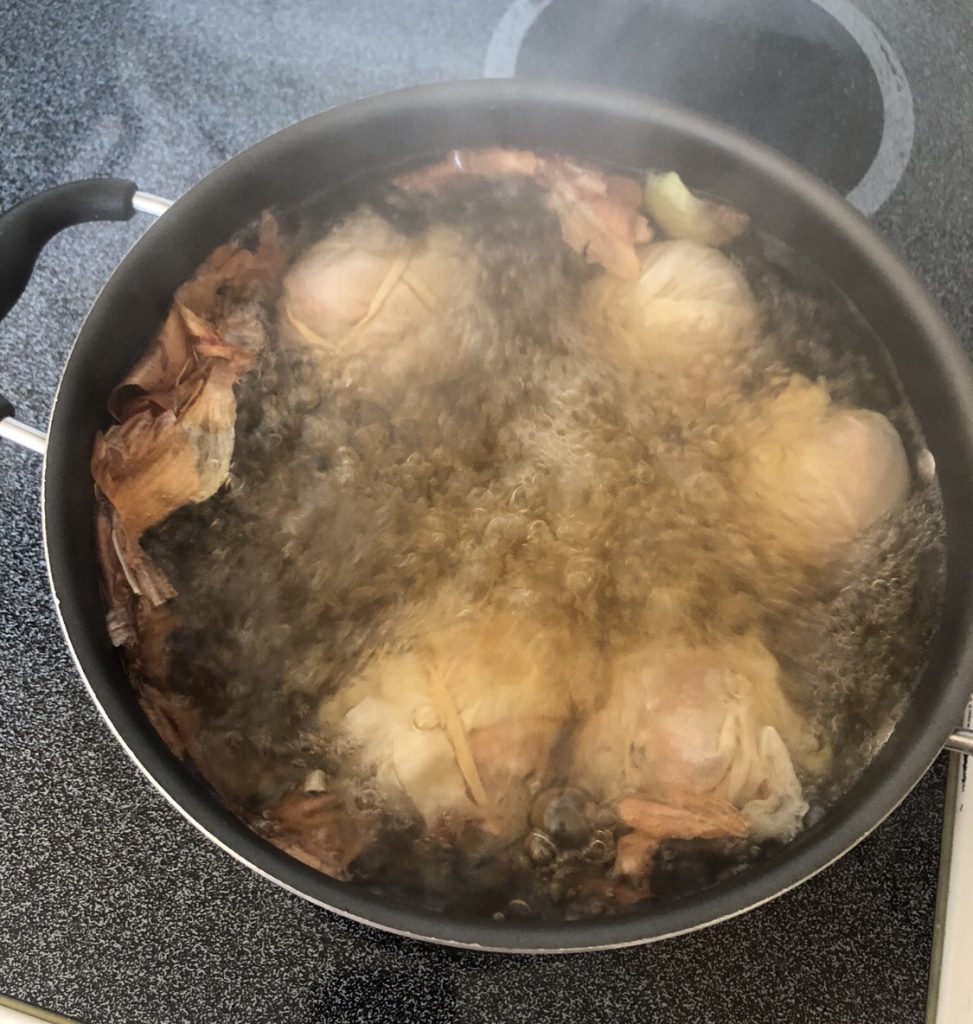 Place wrapped eggs in boiling water for about 10 minutes. I added any extra onion skin I had into the boiling water.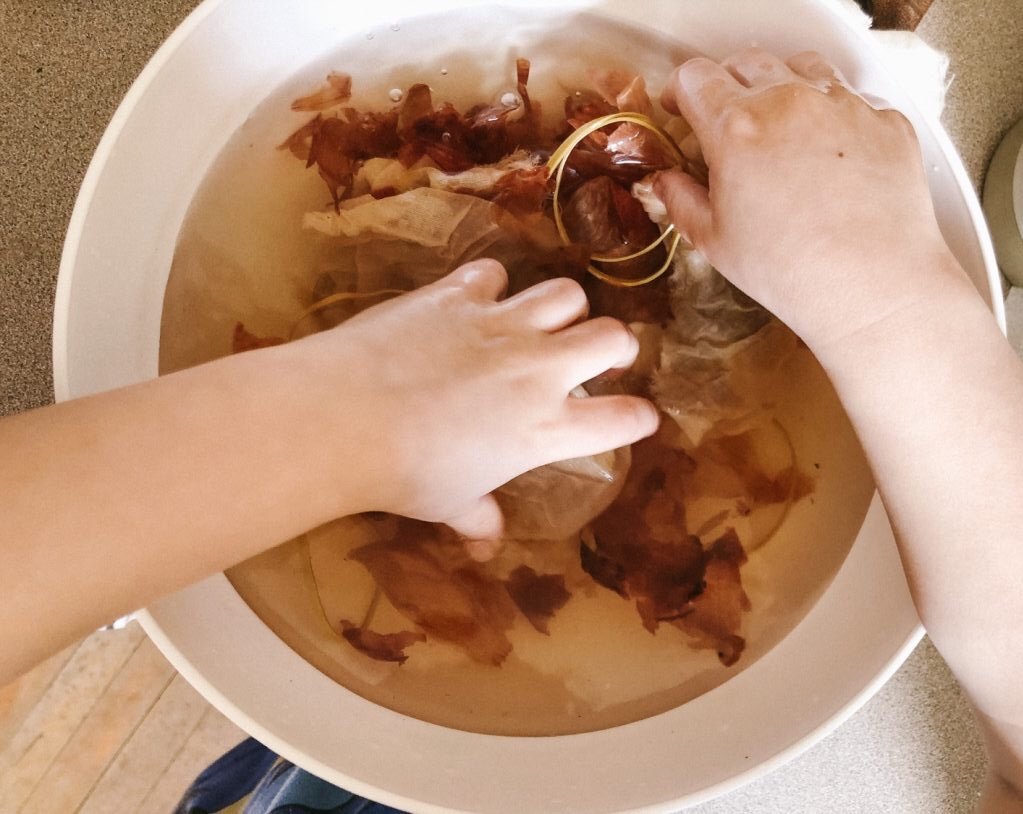 After 10 minutes places wrapped eggs in cold water and let them sit for a few minutes. Remove bands and cloth to reveal your uniquely dyed Easter eggs!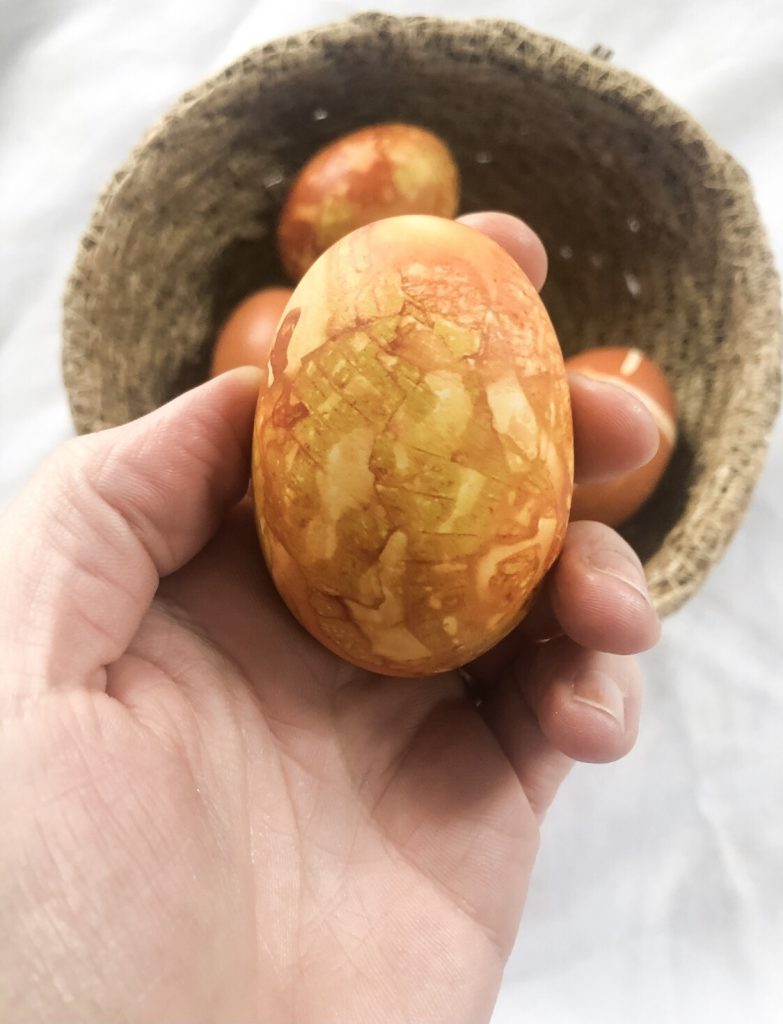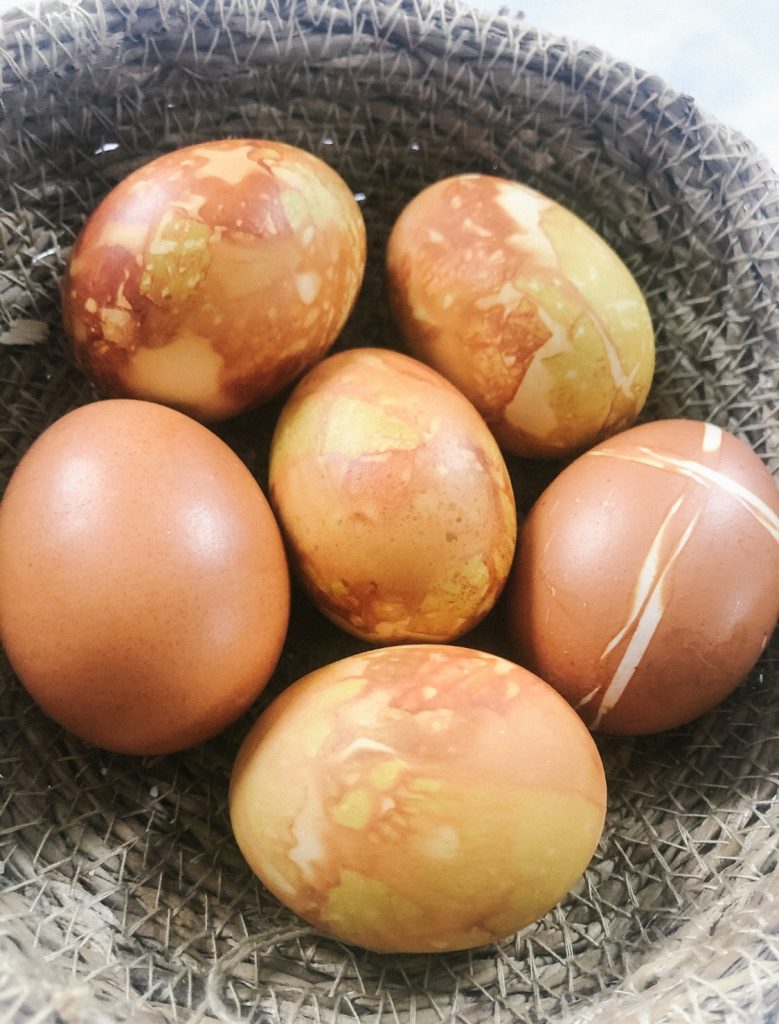 You can also change up the design by coloring the egg first with white crayon or wrapping rubber bands just around the egg and then placing into boiling water with onion skin already in the water.
You can also add other vegetables such as beets for a more deep color. Play around with it and have fun. Your kids will love this and it is all natural.
You May Also Like