I never know what to get my husband for Valentine's Day. We don't always do gifts, but this year I found the perfect gift for him. When I saw JORD watches I knew hubby had to have one. I am terrible because I couldn't wait until Valentine's Day to give it to him. The wood style watch is what caught my eye. My husband has been into target shooting and hunting outside so I thought the wood band would be perfect for his masculine style. (Mostly because of his Lumber Jack beard!) The sleek and cozy style is perfect for my husband, especially since he is so picky with watches. The wood style watch is so light he does not even know it is on! He is able to carry and hold his rifle comfortably and still be on time for our Valentine's day dinner 😉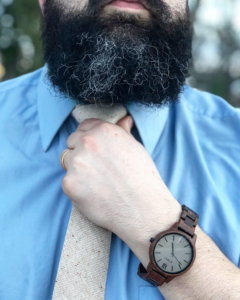 Gifts are not a big deal between my husband and I, but when thought and effort is put into something, it is so appreciated. I strive to make my husband happy and have a healthy loving relationship. Ever since we had our son almost two years ago, we lost touch of our close marriage. I never want to lose that and simple gifts are reminders of that. Seeing my husband's eyes light up and the surprise look on his face fully did it for me. He is such a an amazing father, husband and best friend and he needs to know that. He does so much for me and supports me, I must do the same in return.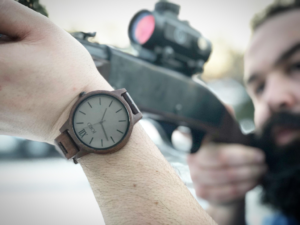 What are you getting your loved one for Valentine's Day? If you are still not sure be sure to join my giveaway. I have teamed up with JORD Watches to give one lucky winner $100 off one of their gorgeous Wood Style Watches.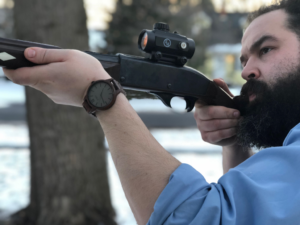 Also, just for entering you will receive 10% off any purchase you make. Follow the link below:
The Giveaway ends on February 11, 2018 and the 10% code is good until February 25, 2018.
Good luck and Happy Valentine's Day!