Looking for a fun way to up-cycle your clothes with things you most likely have in your home already?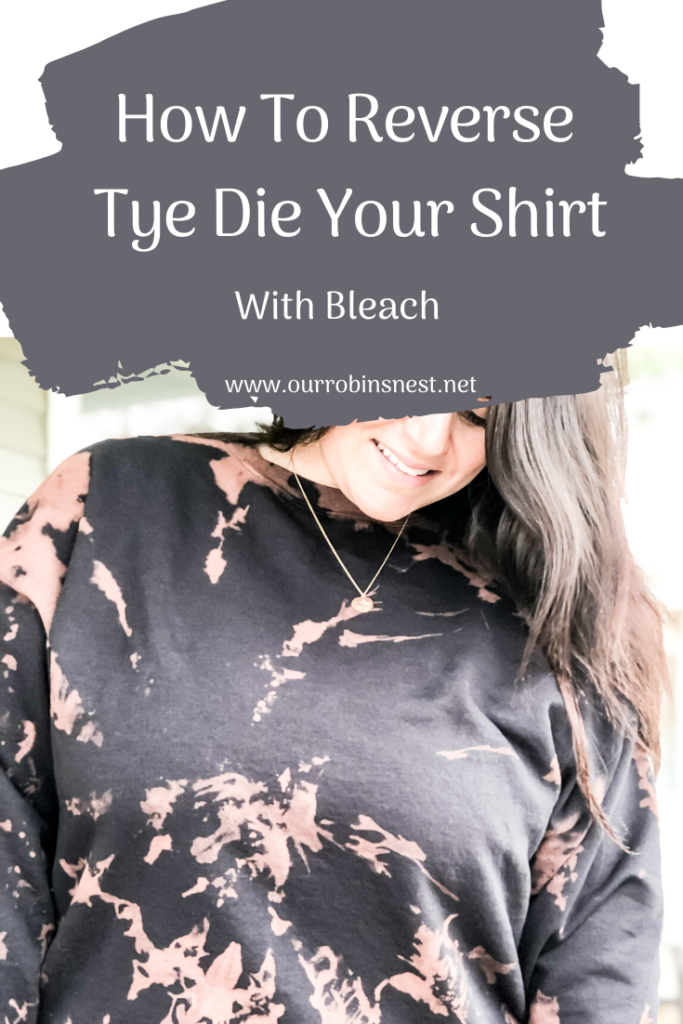 Reverse tie dye with bleach is easy and fun and within minutes you will have uniquely designed clothes.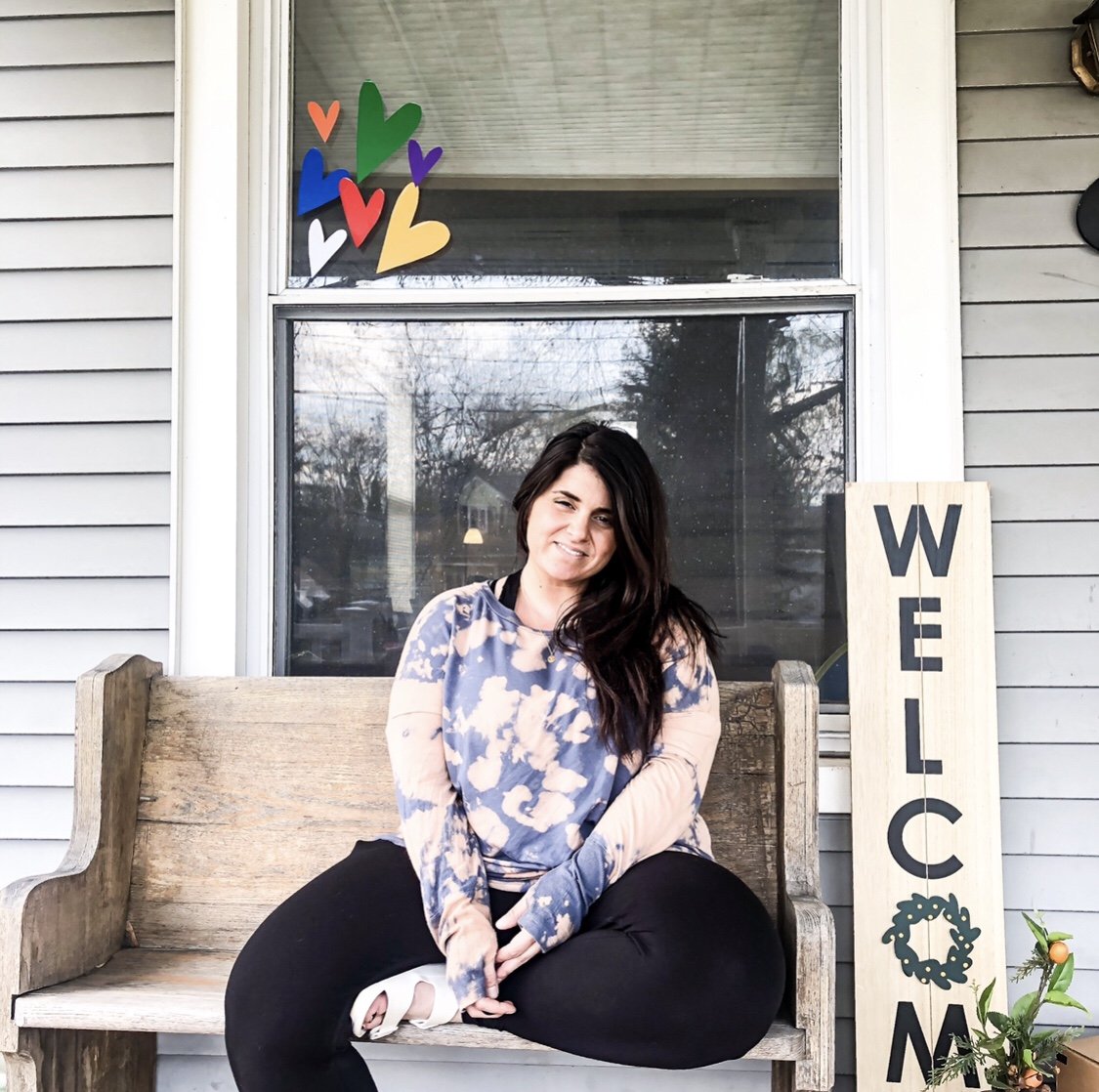 The only supplies you need are:
Clean dark shirt (the more cotton the better)
Rubber bands
Bleach
Squirt bottle (if you not have one, you can use an empty water bottle and poking a tiny hole in the cap)
Water
Gloves
Instructions:
Twist and tie your shirt with rubber bands (see video below to see how I tied mine)
Fill squirt bottle with 1 part water and one part bleach. ( I used 1 cup water and 1 cup of bleach)
Squirt solution all over shirt in the desired places you want bleached.
Let the shirt sit for about 30-40 minutes.
Once desired color is reached, removed rubber bands and rinse with cold water.
Wash and tumble dry, your shirt is ready to wear!
I have collaborated with the Albany Barn to bring you this detailed video on how to reverse tie dye your shirt with bleach.
These step by step instructions will get you on your way on how to do this fun project at home!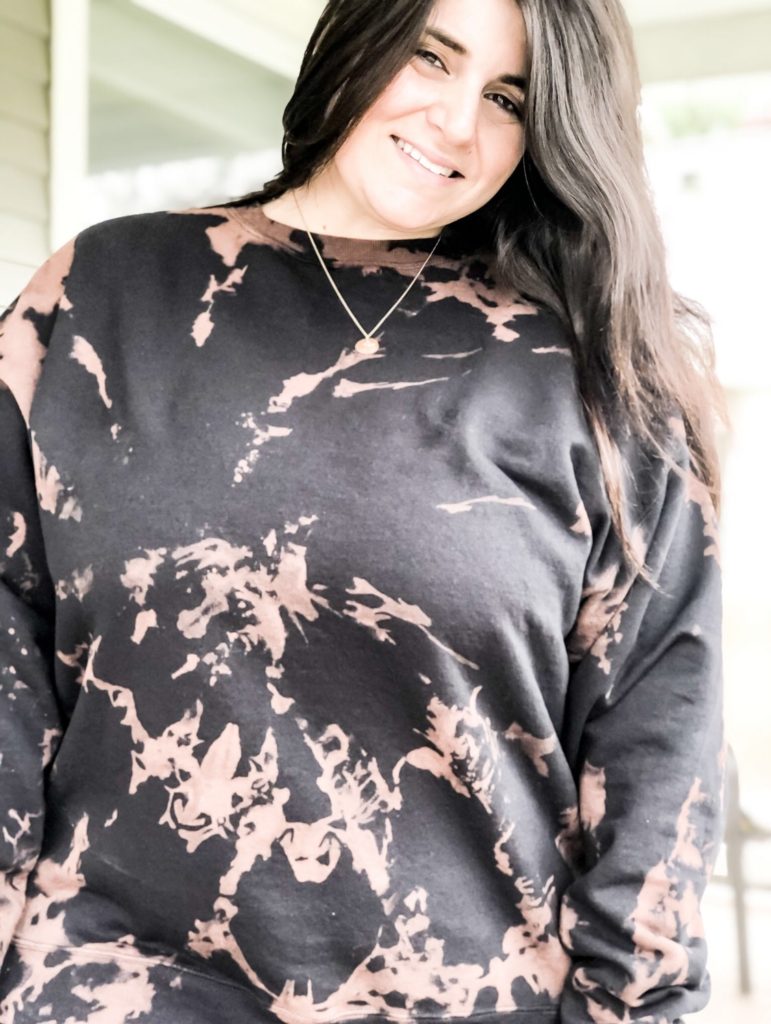 If you enjoyed this tutorial check out my other blog post on how to tie dye with coffee and tea!