I may be outnumbered on this, but I like to take all of my Christmas decor down the day after Christmas. I know, I know how "Grinch" of me, but as a working mom I have no idea when I will have the time to get to it. I also get the post holiday blues pretty bad so best way I handle it is by getting my house back in order as soon as possible.
This does not mean I put everything away, I try to make my transition to Christmas to winter decor fairly easy.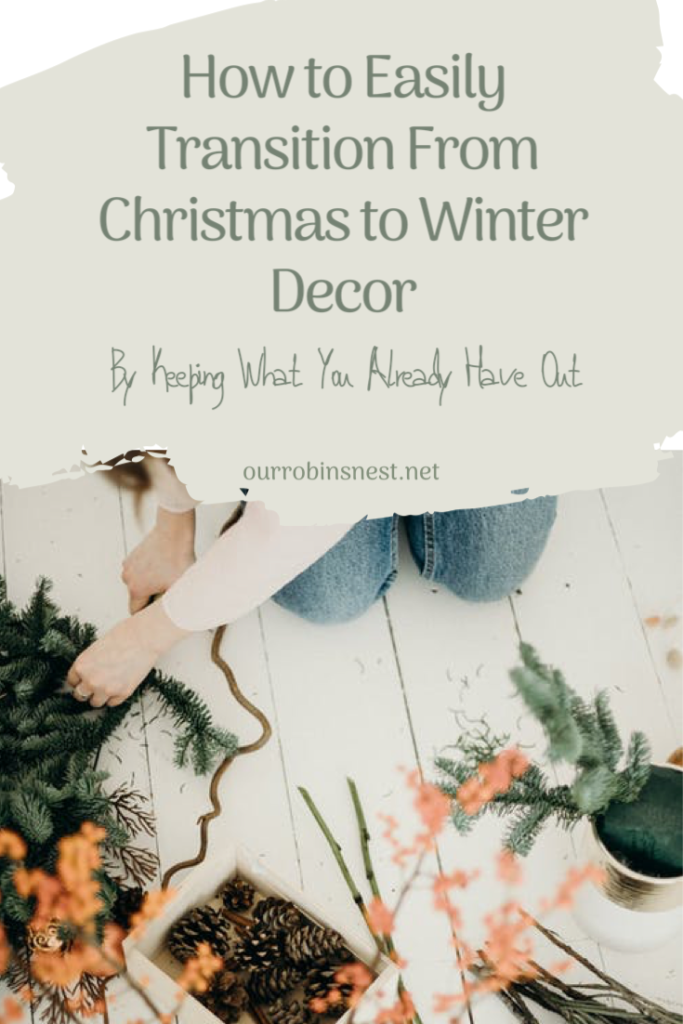 My number one tip? Put away all the ornaments and anything red. You can keep your bases, such as garland and mini trees as long as they are bare.
Stick to neutral colors as much as possible, and you can keep some of your lights as long as they are tiny and white.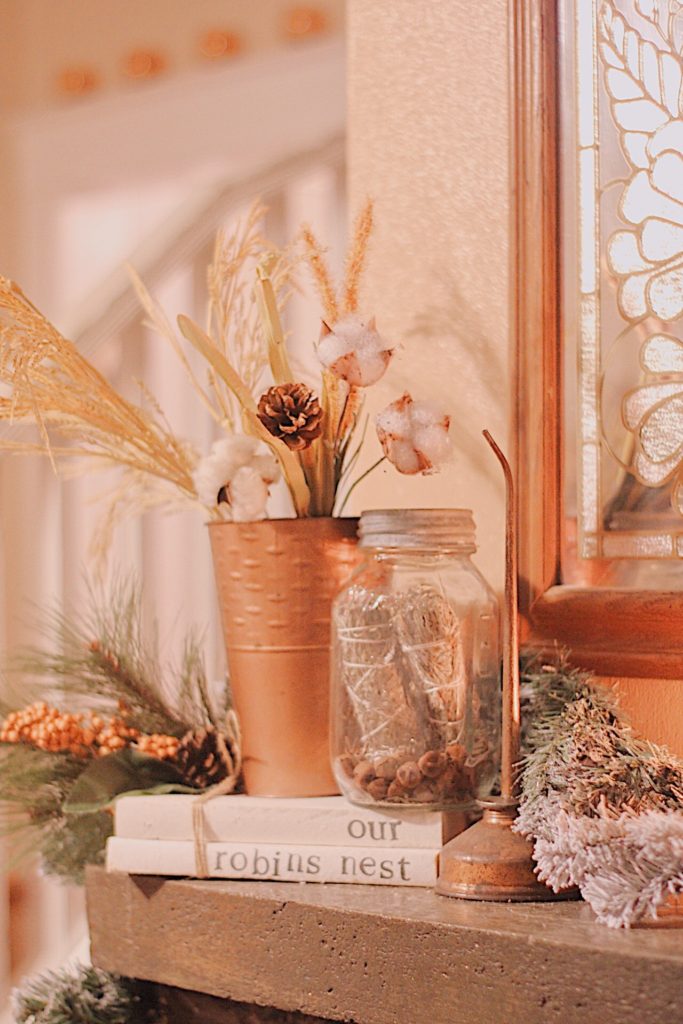 Some things that I keep out are my mason jars. I like to fill them with whatever I have such as smudge sticks, dried citrus or something rustic.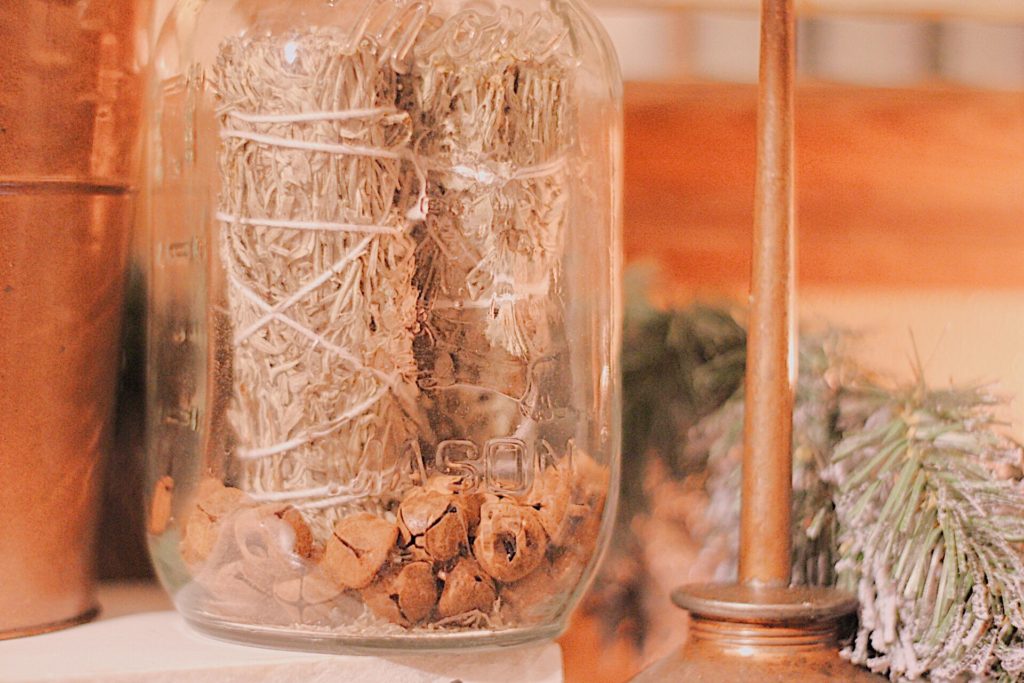 You might have received some jars with cookies in them or you might have had them filled with red ornaments, but if you do not have any check out your local thrift stores or here.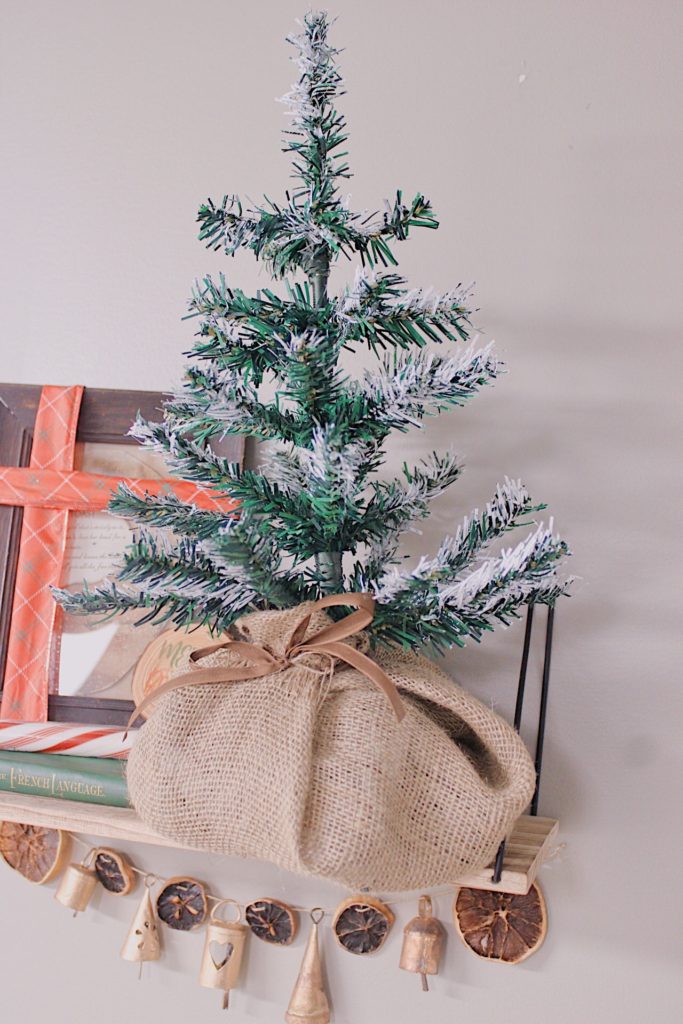 I take my big Christmas trees down, but any mini ones I will keep especially if they are flocked. Winter means snow so a frosted white touch is a great addition to your home.
You can check out my DIY flocked tree from Dollar Tree here or you can find some great deals right now on pre-made ones. Check this one out!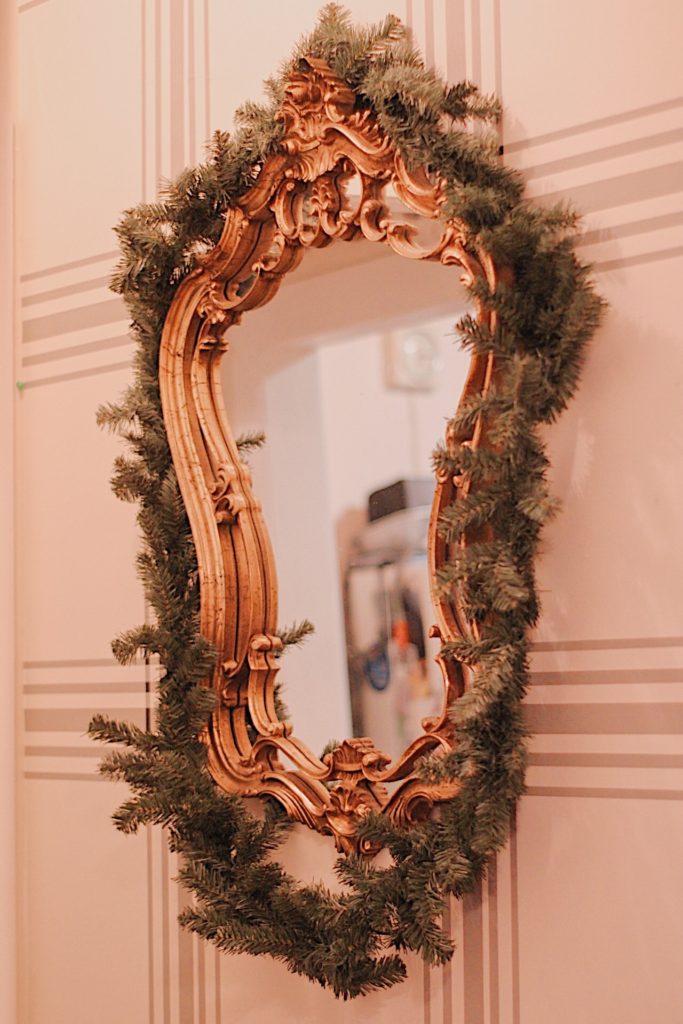 Garland throughout your home is great for winter decor. If there are pine cones even better. Check out these great holiday garlands you can keep out all winter long.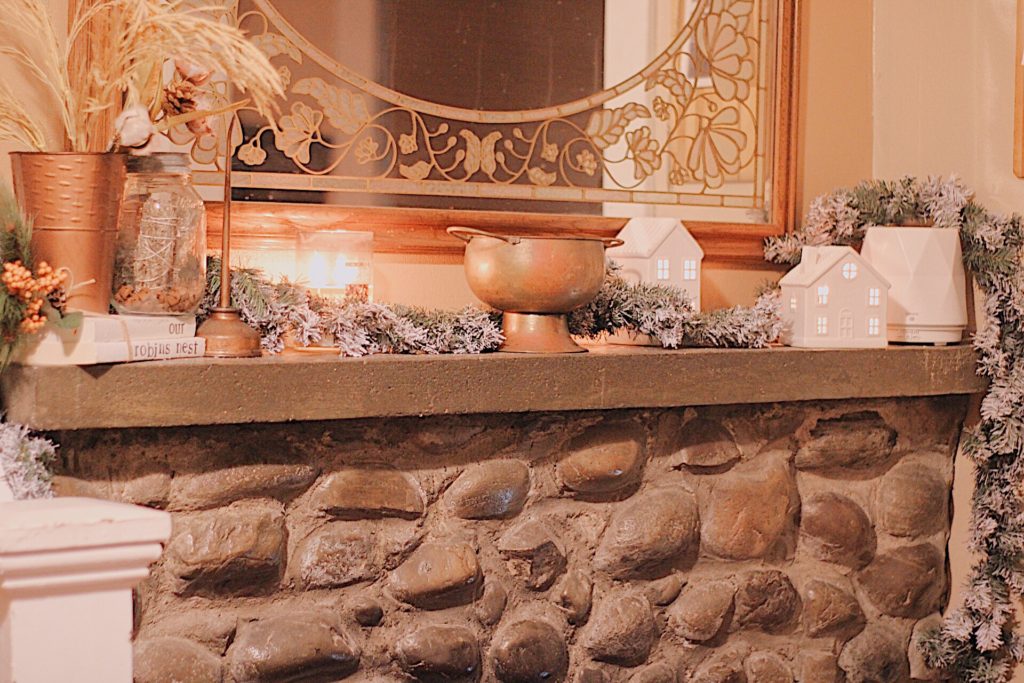 House candle lanterns aren't just great for the holidays. When you add a tealight to them you instantly get the cozy feeling right in your living room. Add them with your flocked trees or garland and you have a winter scene glowing in your home. Find some similar ones to mine here.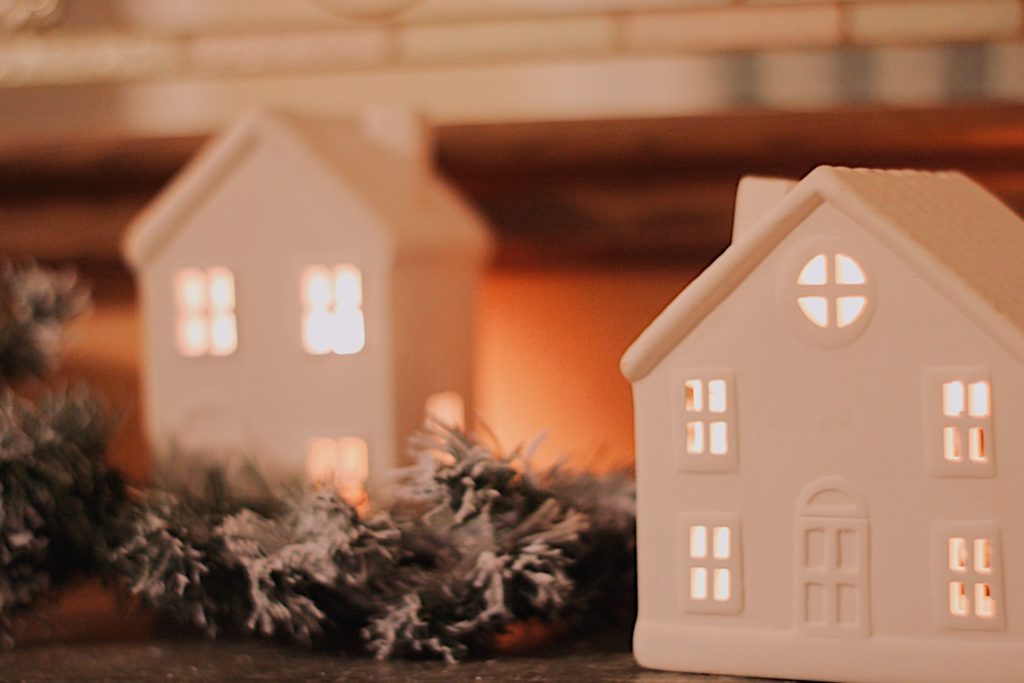 Received another pair of mittens for Christmas? Put them to use but not how you are thinking. Use them as decorations! I am in love with this mitten banner you can keep up all winter.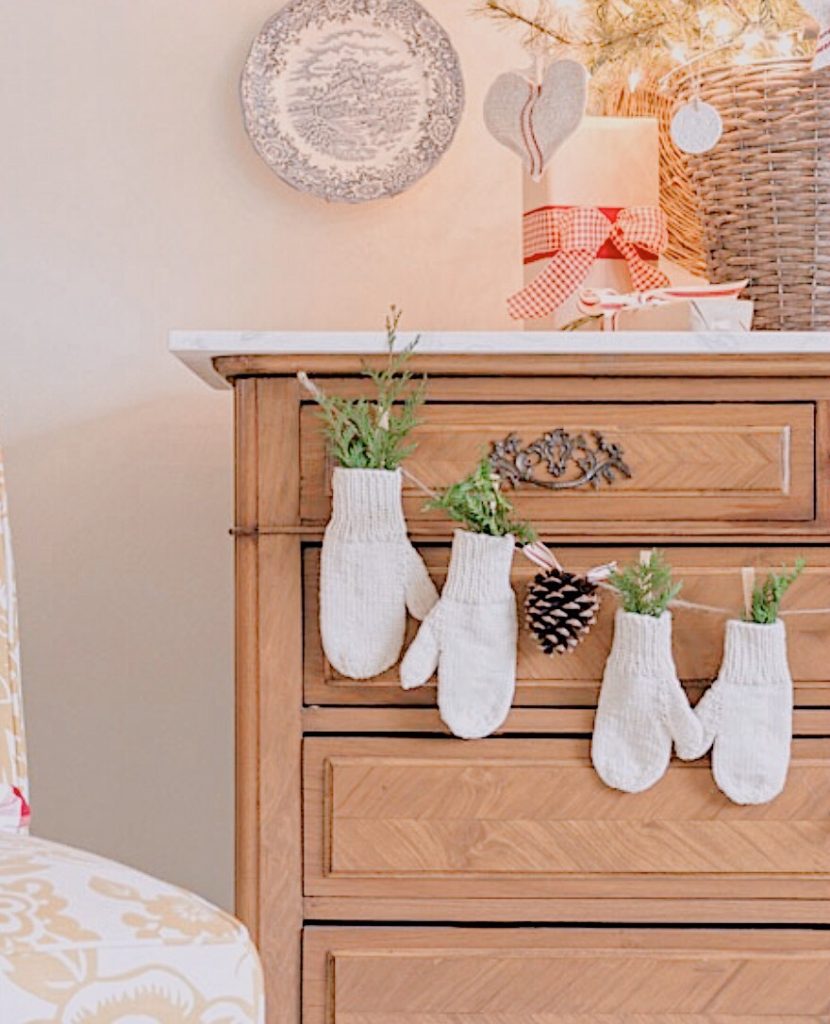 Candles are always a great way to keep your home warm during the cold weather. If you can, stay away from bright color candles and stick to white and neutral. Check out some great candles here.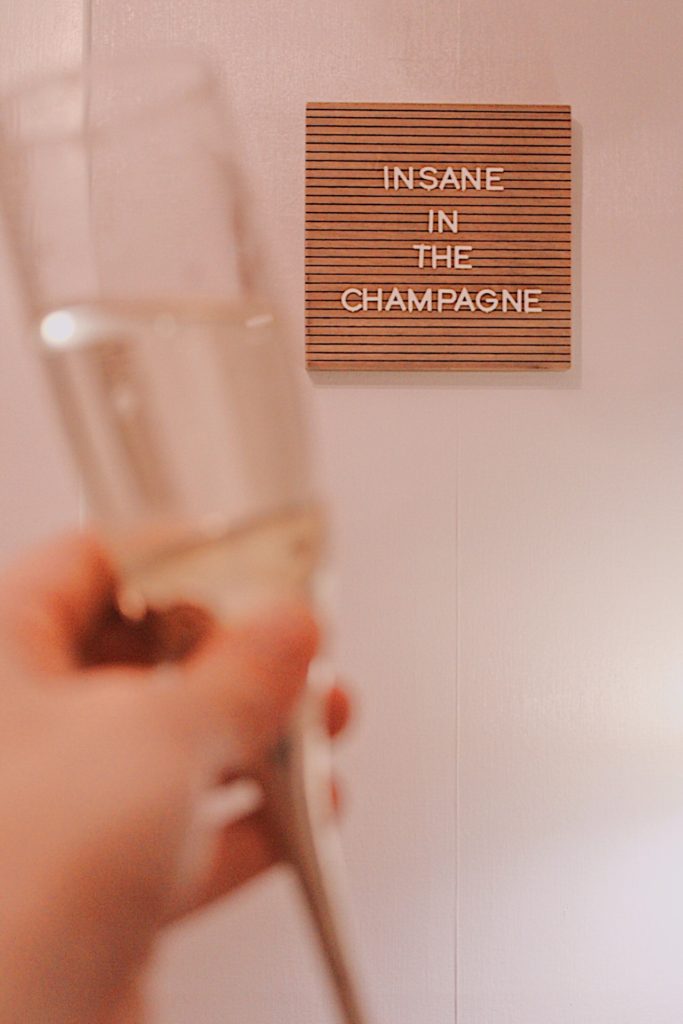 Either you are a letter board person or you are not. If you are, you definitely had a cute quote on it this holiday season. Keep the puns alive by switching it to something related to the New Year, winter or snow.
Post holiday blues are real so don't let them ruin the rest of the winter season. These little touches around your home will help keep your spirit alive long after Christmas is over!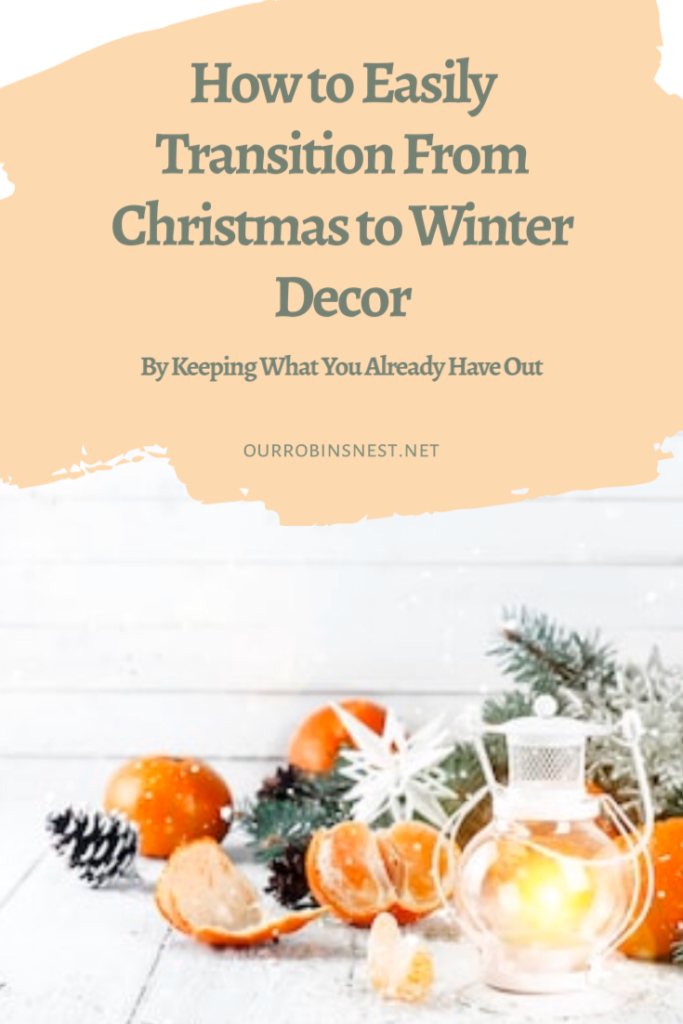 I may earn a small commission from this post due to affiliate links. This helps support my work in bringing you real life tips for the everyday mom.