Recipe is adapted from Happy Toddler Playtime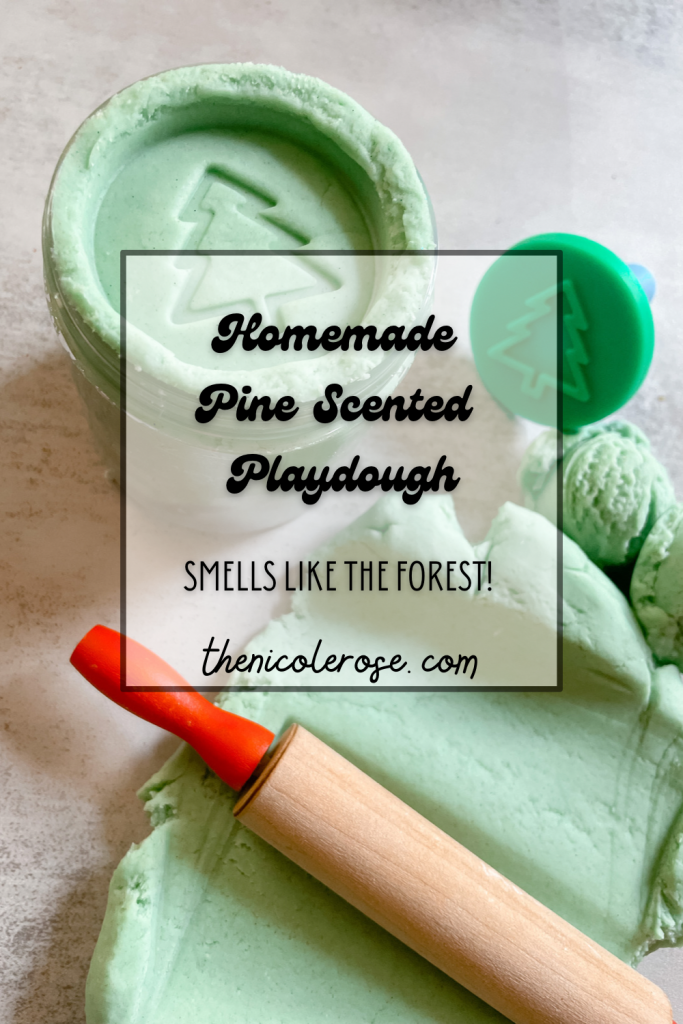 Ingredients
2 cups of white all-purpose flour
1/3 cup of salt
2 tablespoons of cream of tartar
1.5 cup of boiling water
2 tablespoons of cooking oil
Food coloring
Stand mixer with dough hook or large bowl and spoon
Pine Essential oil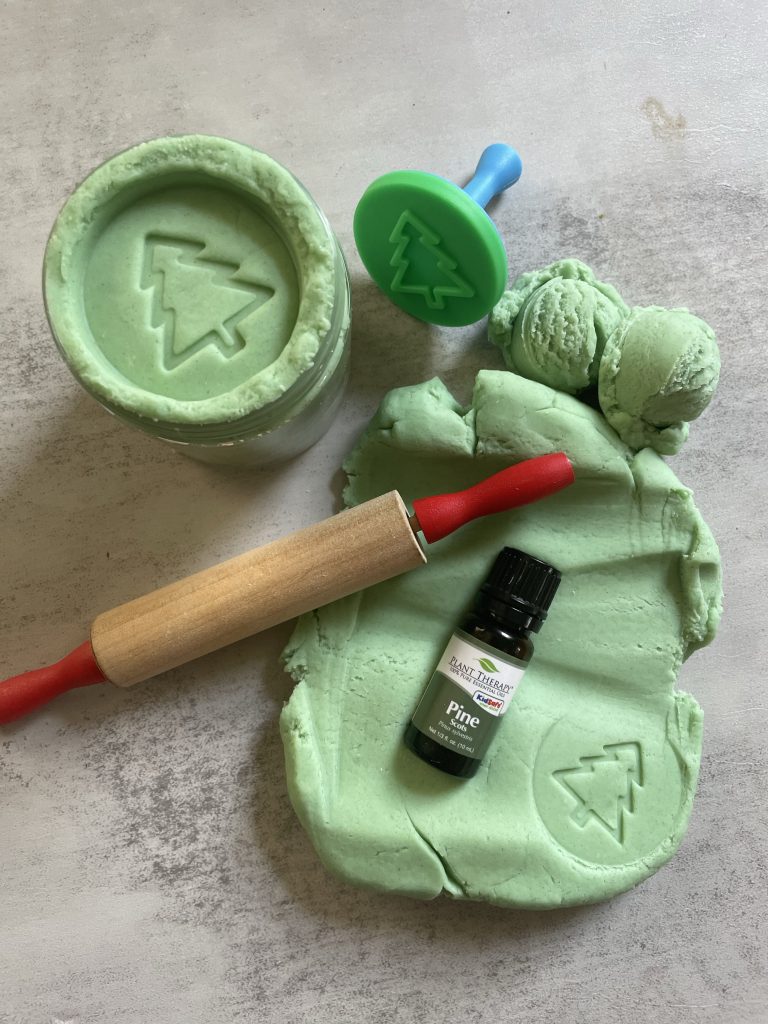 Directions
In a large bowl combine the flour, salt and cream of tartar.
In a separate container, combine the 1.5 cup of boiling water, food coloring and oil.
Add 20 drops of essential oil into the boiling water mixture.
Add the boiling water mixture to the flour mixture a small amount at a time and mix until you have reached the desired consistency. If you are using a stand mixer add the water as the mixer is turning.
Knead until it is all smooth and starts to form a dough ball
Store in bag or tight lid container once cooled.