Valentine's Day for your little ones may be a little different this year. They may be able to celebrate in school or they may not, but I am sharing these cute Valentine's that can be shared with anyone!
These cute Valentine's are perfect to spread some cheer around your neighborhood. These are guaranteed to put a smile on your neighbors face.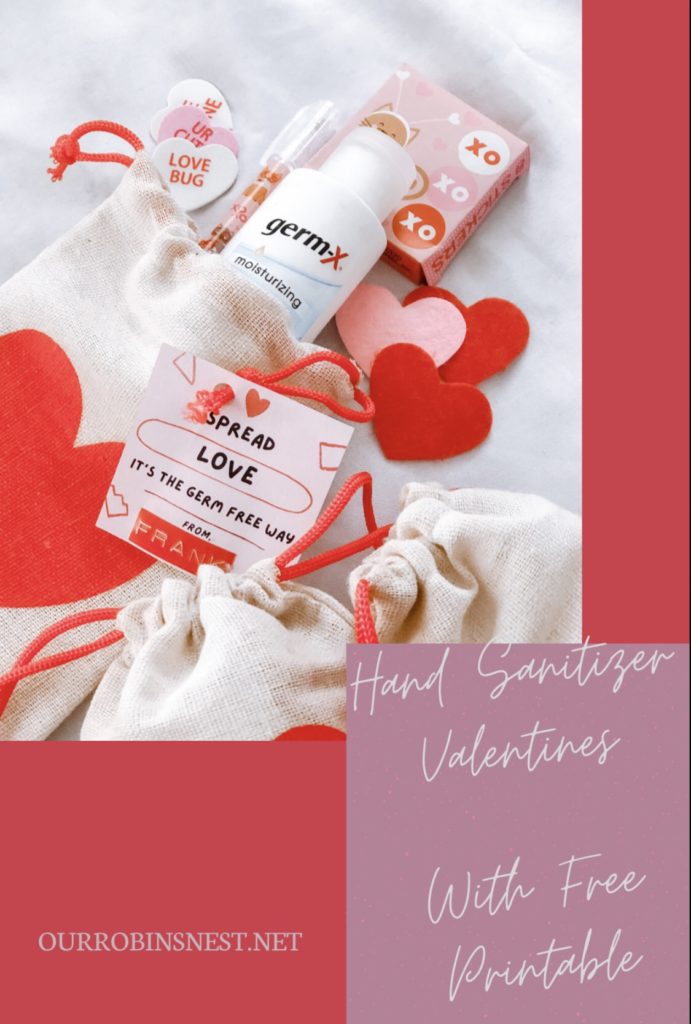 The best part (once again) is that everything here is from Dollar Tree! Fill these treat bags up with hand sanitizer and goodies of your choice. This is what we chose below.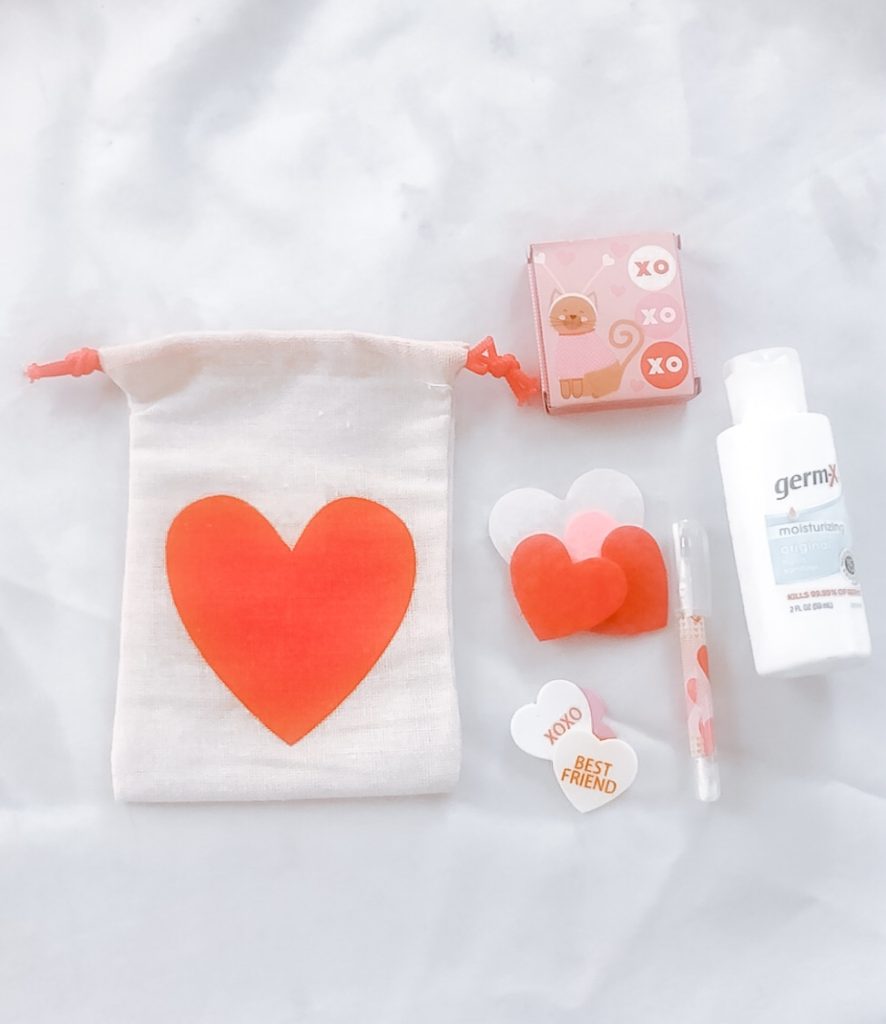 Pack up your bags and print these gift tags. Add your little ones name by writing it or using a label embosser. It is my favorite way to label things. I have one from when I was a kid, but you can get one here.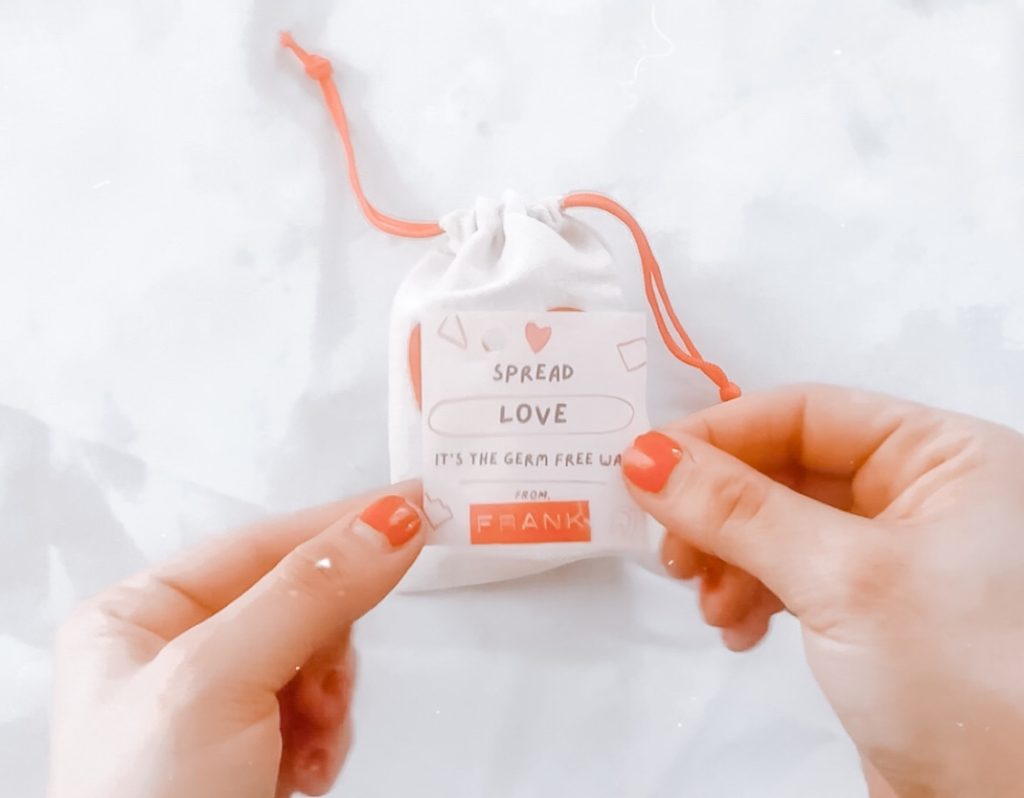 Now that they are signed and sealed, time to get them delivered!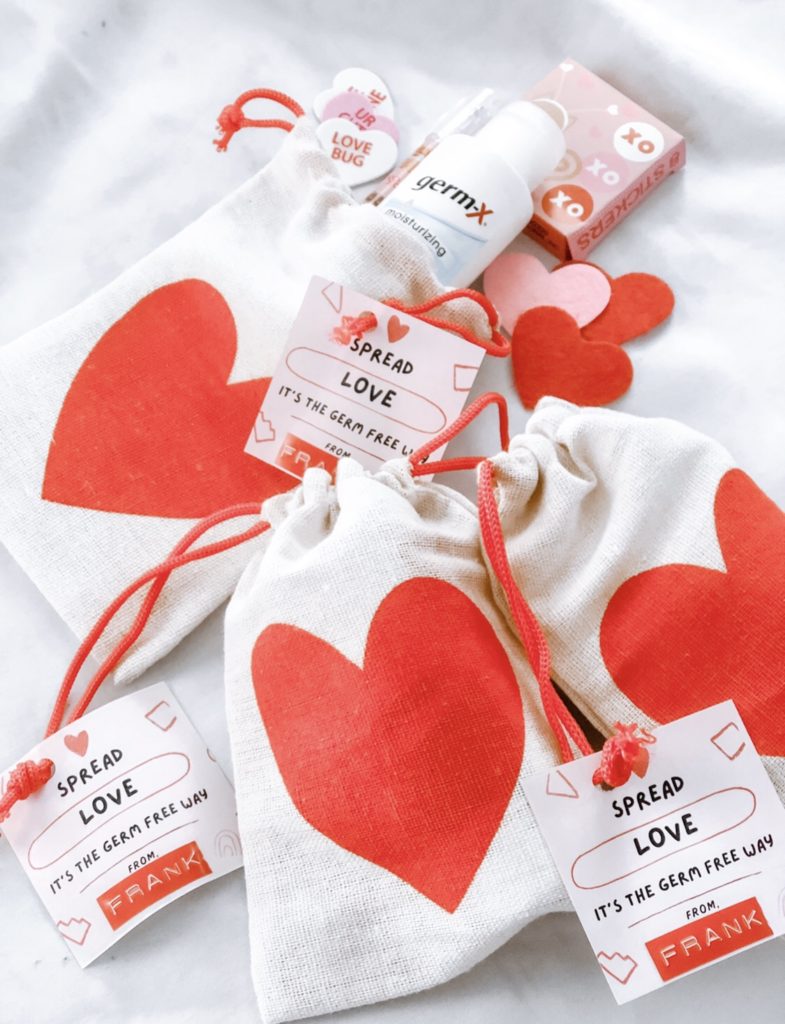 I would love to see what you decide to make so be sure to tag me on Instagram!
CHECK OUT MY OTHER FRIENDS PRINTABLE VALENTINES
YOU MAY ALSO LIKE