This post contains affiliate links.
It's that time of year to make all of the spooky treats! These Halloween cereal treats did not disappoint.
Ingredients
16 Halloween themed Peeps
4 cups Froot Loops cereal, Halloween edition
1 stick cold butter, sliced
16 oz of cream cheese frosting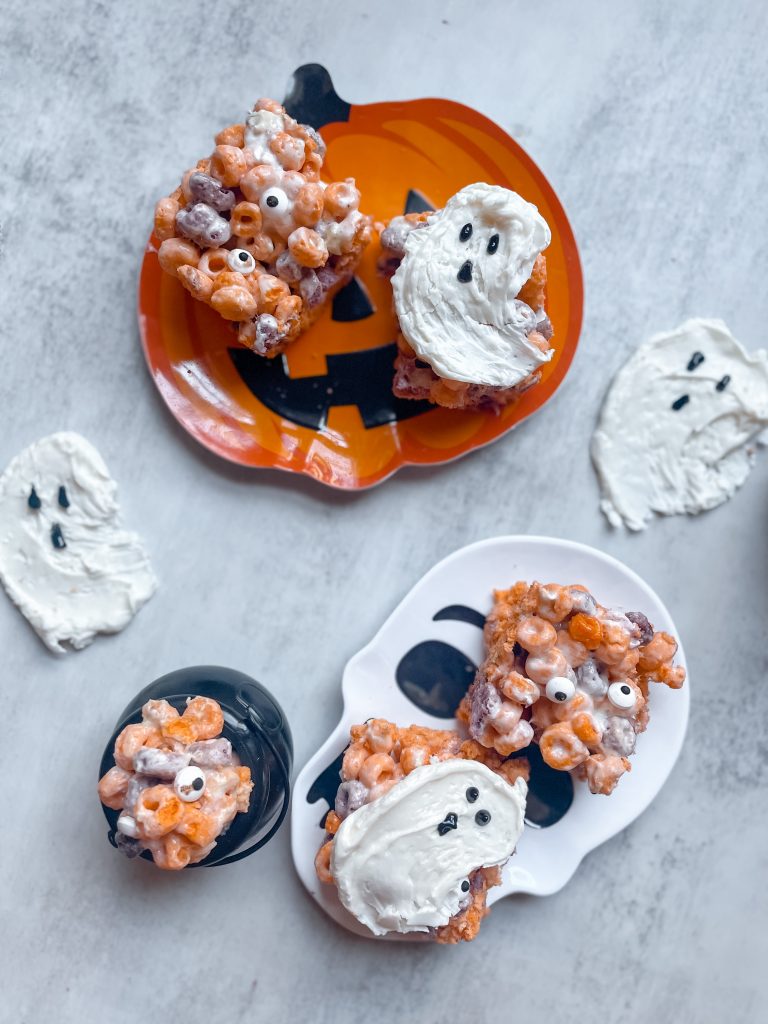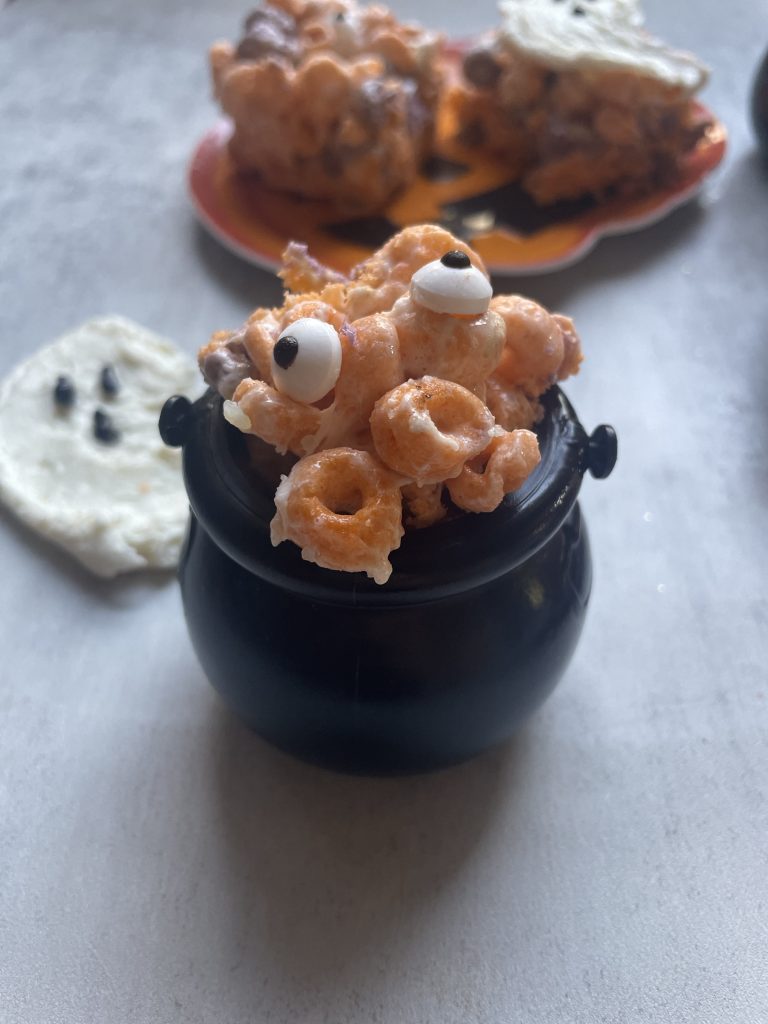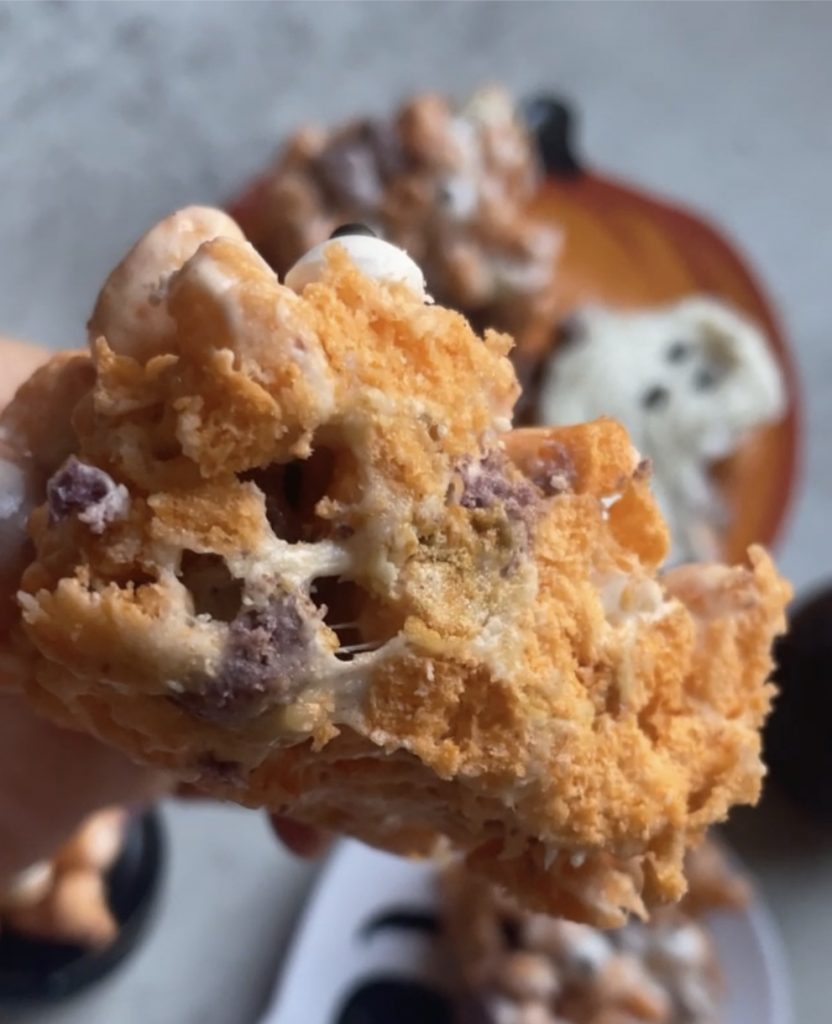 Directions
Spray your pan with cooking spray. Layer with Peeps, top with cereal. Layer again with Peeps and sliced cold butter.
Bake at 350F degrees for 10 mins. Take out and stir the peeps mixture a little bit (add more cereal if needed). Mix in eyeball sprinkles. Let them cool fully.
Take a butter knife and spread some cream cheese frosting on parchment paper to give a ghost shape.
Freeze for 1 hour, you can make these ahead of preparing the treats. Add a face to them using sprinkle eyeballs or with black gel frosting.
Cut cereal treats into squares and top ghosts on them. You can also roll some into a ball and place inside mini cauldrons.
If you do not want the ghosts to be hardened you can smear the frosting right on the cereal treats before serving.