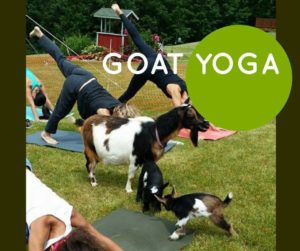 What is your ideal way to relax? Mine is enjoying a crisp breeze outside while making out with adorable animals. I also like to throw in some yoga poses and breathing techniques ?.
When I first found out about Goat Yoga, I couldn't believe this was a real thing, it was all of my favorite things in one! As soon as I saw that there were classes in my area I signed up right away. Dan and Franco tagged along with me to watch the shenanigans. It ended up being a super fun family day! Franco loved petting and feeding all the animals on the farm and watching his mama do some yoga!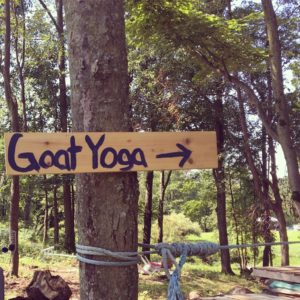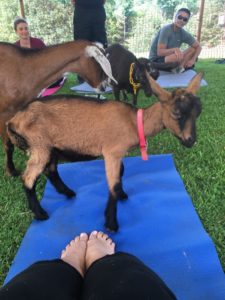 The goats were so friendly!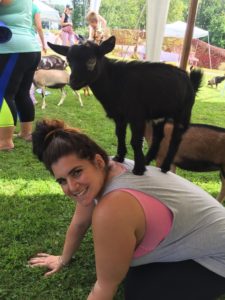 They would climb right up on you, it was the most fun and laid back yoga class I ever did!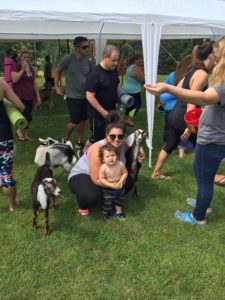 Franco had a blast and we also won some awesome raffles! I love 4 J's farm's mission to raise animal awareness in therapy and rescue
.
We will definitely be returning and continue to support a local farm!