It is a new season and with that comes the changes of color, weather and lets not forget Daylight Savings! Holiday season is approaching and that can cause many emotions for all. Excitement and planning can lead to some stressors with this season change and I thought I would stop by to say, it's okay! Whether you are hosting this years Thanksgiving or figuring out how Santa is going to afford everything on your little's list, make sure you take a few minutes out of your day for some self care!
Self care can mean many different things, and I wanted to share what I have been doing recently to help myself.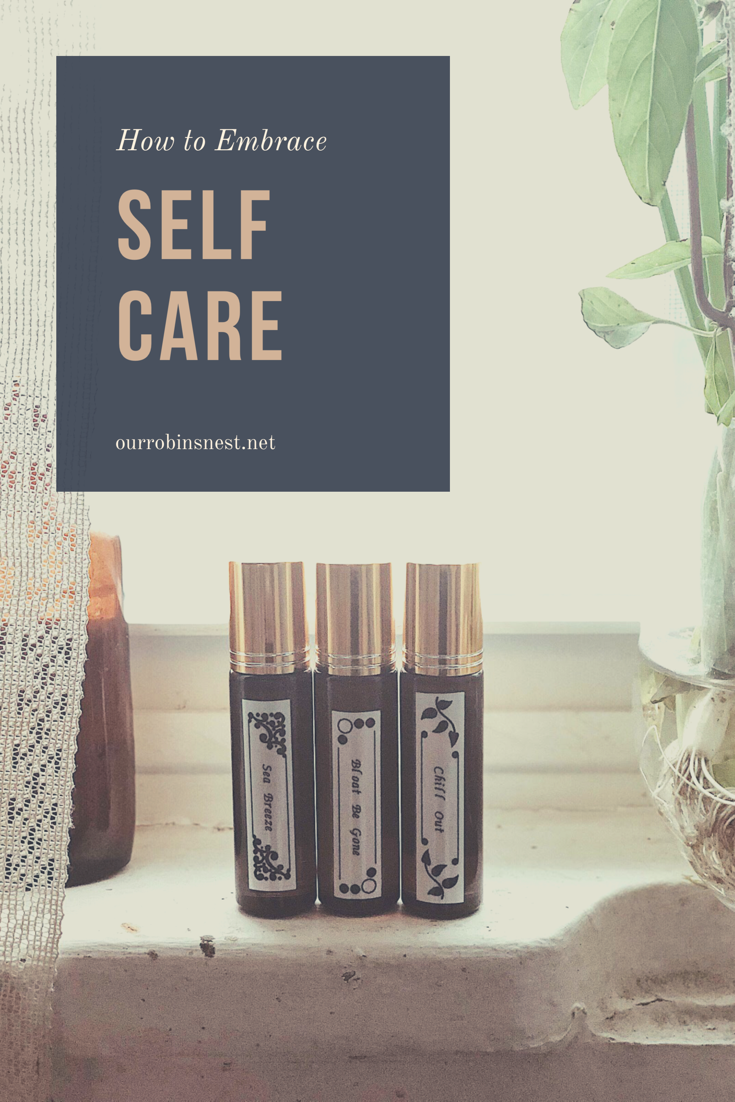 I have started journaling and it has really helped me self reflect. The Authentic Woman Series is a great place to start if you are interested in journaling and becoming closer with yourself. It only takes a few minutes out of your day and gets you away from your phone and other technology!
Be sure to check our their monthly journaling prompts
I have been becoming more interested in essential oils and the benefits that they offer. I created these rollers to help me get through the day when I am feeling overwhelmed. They are great to throw in my bag and smell great on my skin.
Chill Out blend includes:
3 drops grapefruit
3 drop orange
2 drops lemon
1 drop bergamot
Bloat Be Gone blend includes:
20 drops lemon
20 drops peppermint
20 drops Rosemary
Sea Breeze blend includes:
4 drops lavender
4 drops lime
2 drops spearmint
I filled all three each in a 10 ML bottle with coconut oil as the carrier oil.
This is my favorite season and time of the year, but that does not mean I feel overwhelmed at times. If you are like me please make time for yourself. I have learned that motherhood is an amazing privilege but so it womanhood and we must not lose sight of that. Enjoy everything that comes with it even the complexities.