I recently saw a meme that read:
I laughed at this then started to worry because it is so true. If you go to any store right now, all bathing suits are on clearance and back-to-school shopping is the focus of your shopping trip. If you look even more closely, you will see Halloween and even Christmas decorations! It is crazy to think about, and I don't know if it is because I am getting older, but time really does fly by. Society doesn't help with this and if we were all able to focus on the moment, we wouldn't feel so rushed with everything. That would only be in a perfect world though, so since we live in a rushed world, we must compromise!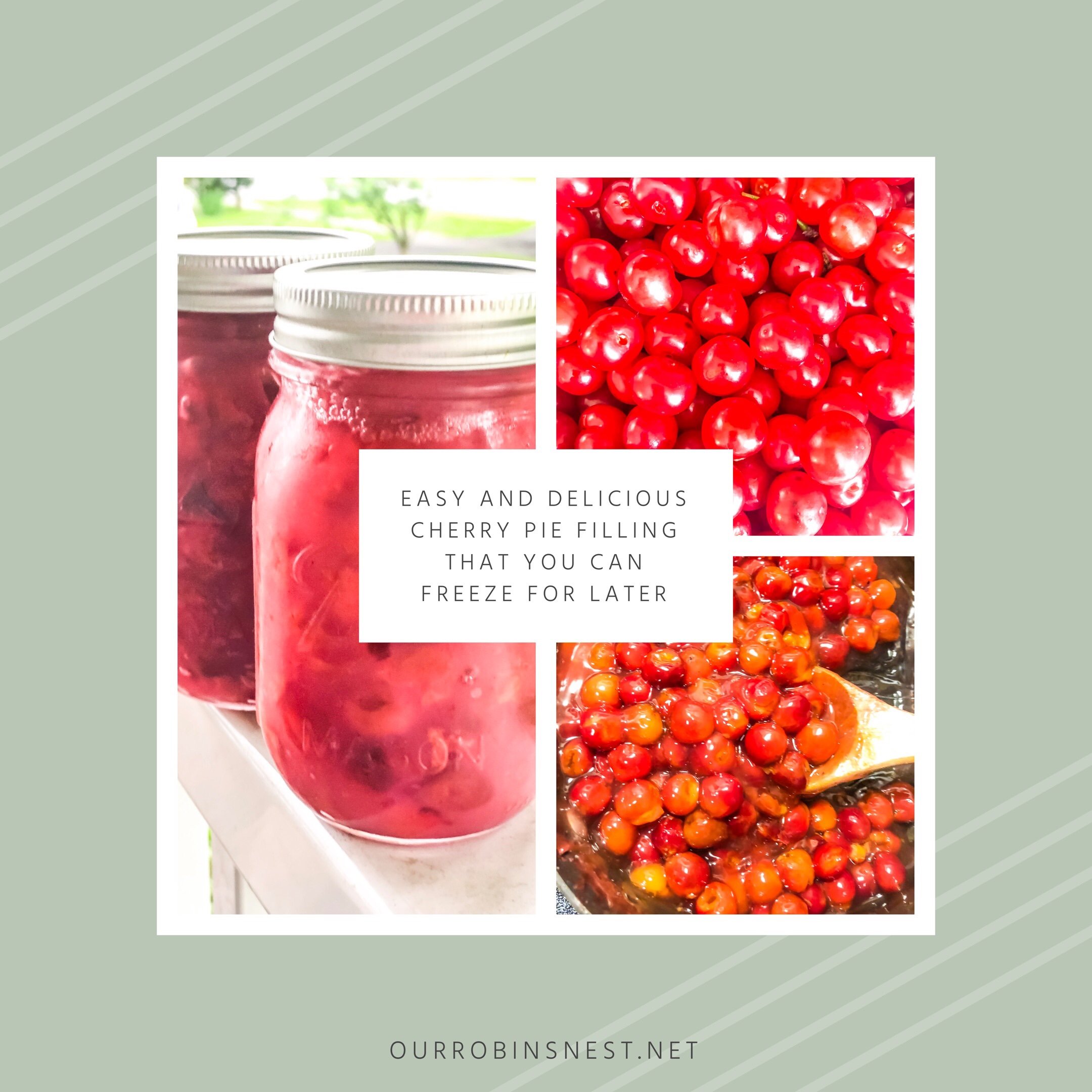 I have learned to help control that overwhelmed feeling of the upcoming holidays. The past year or so I have been taking advantage of purchasing things on clearance after a major holiday, so I have it for the year after. I have never done this before and always envied people that did. I have stocked up on wrapping papers and even gifts for just pennies each. I wish I did this sooner, it really is amazing to not feel rushed to buy and then having to pay full price for certain things.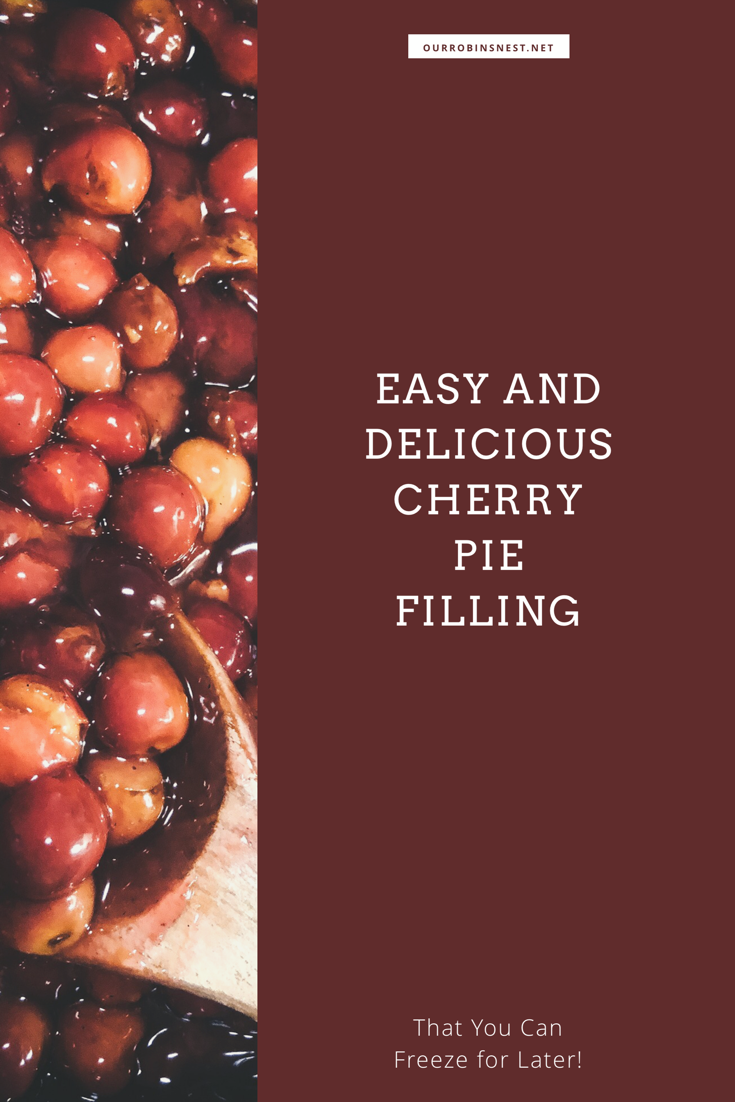 I am also ready to share with you guys a super easy recipe that you can make now and freeze for later (AKA Christmas!). I adapted it from here and made a few adjustments to my liking. This cherry pie filling is perfect for holiday pies and you will thank yourself later when all you need to do is add this filling to your pie crust and be done!
There is no better time to get cherries than in the summer time, and we are so lucky to have a generous neighbor that has a cherry tree and lets us pick from it.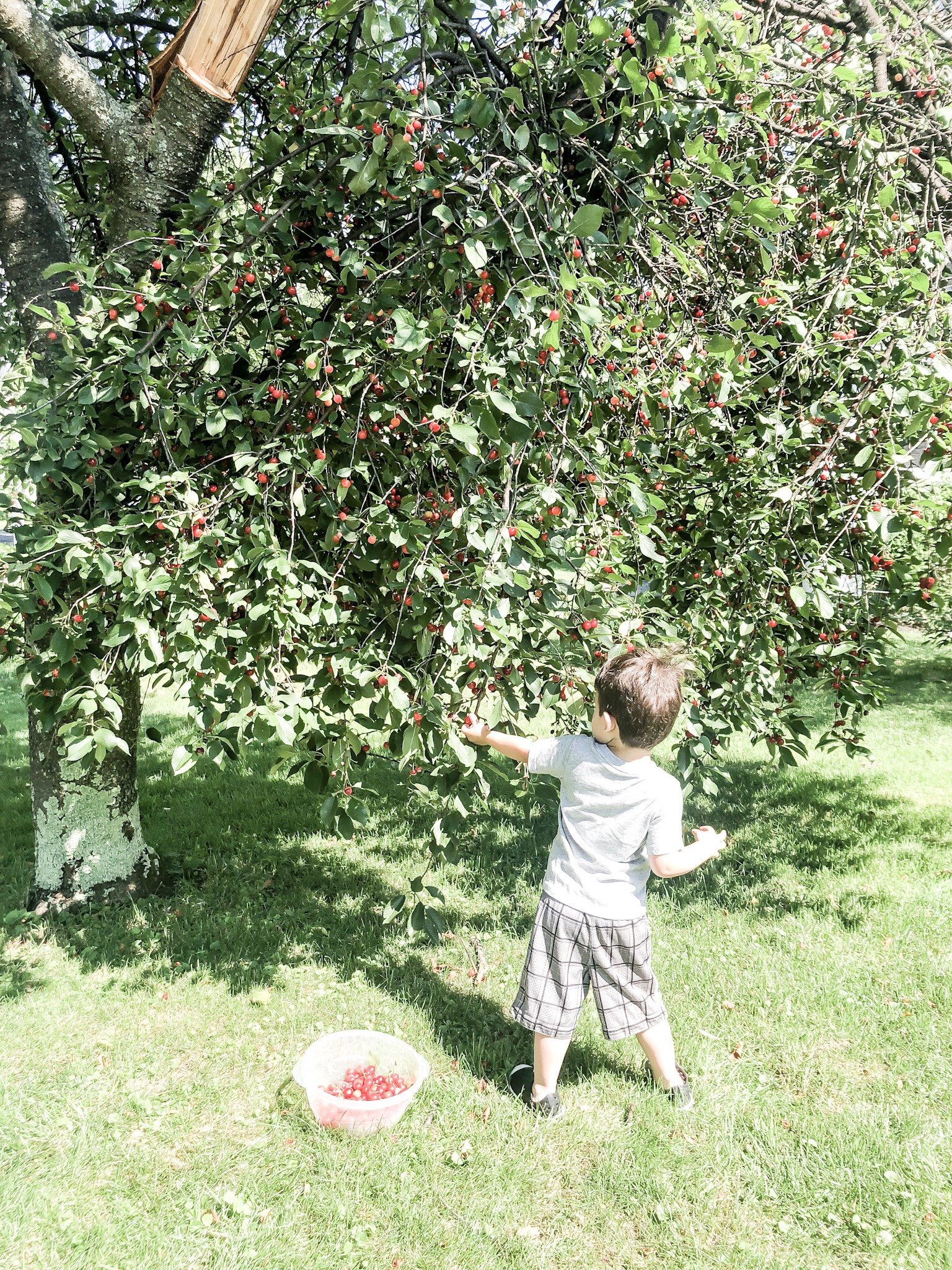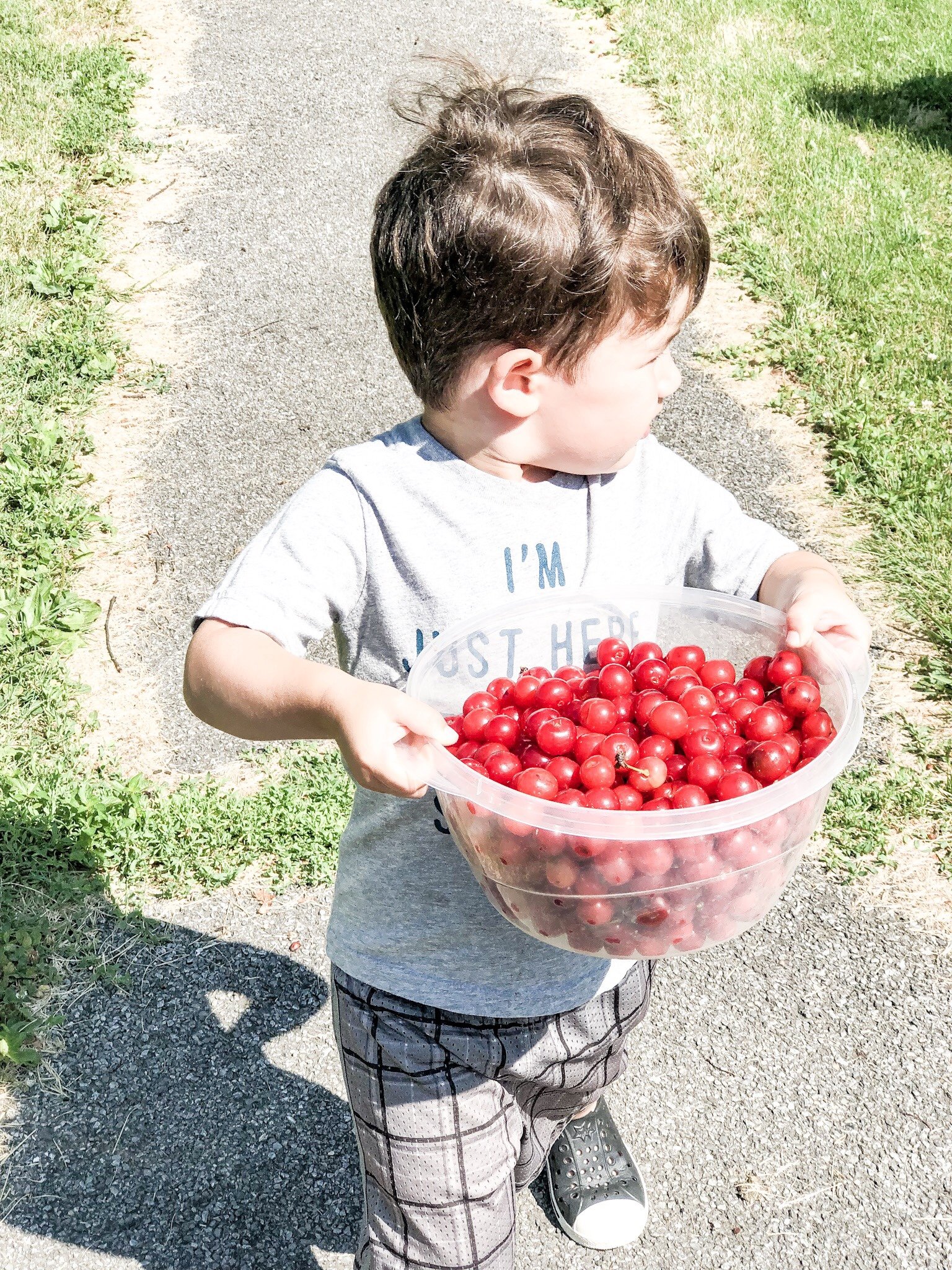 The tree was in full bloom bursting with so many cherries, we were able to pick four pounds worth in one trip.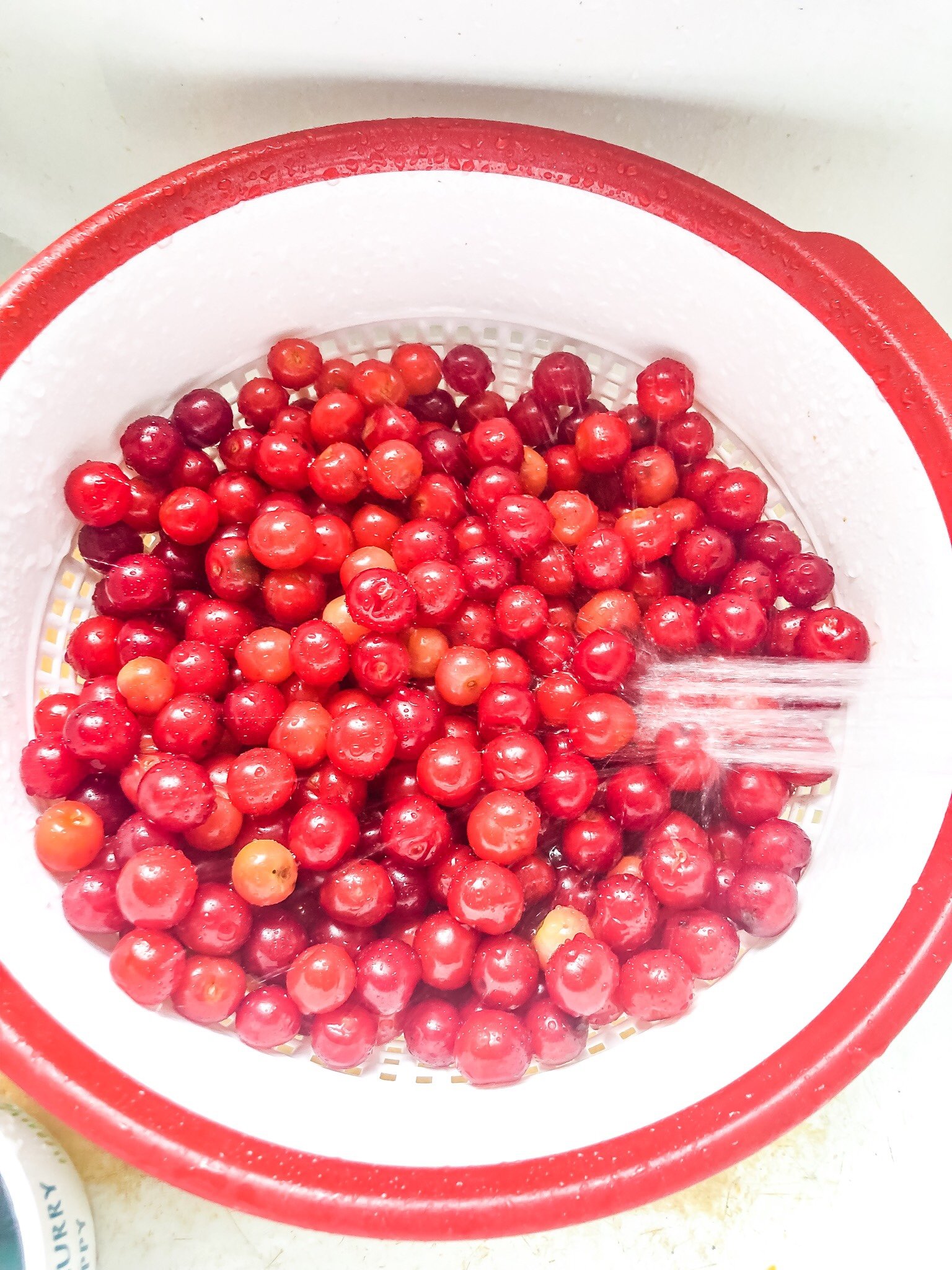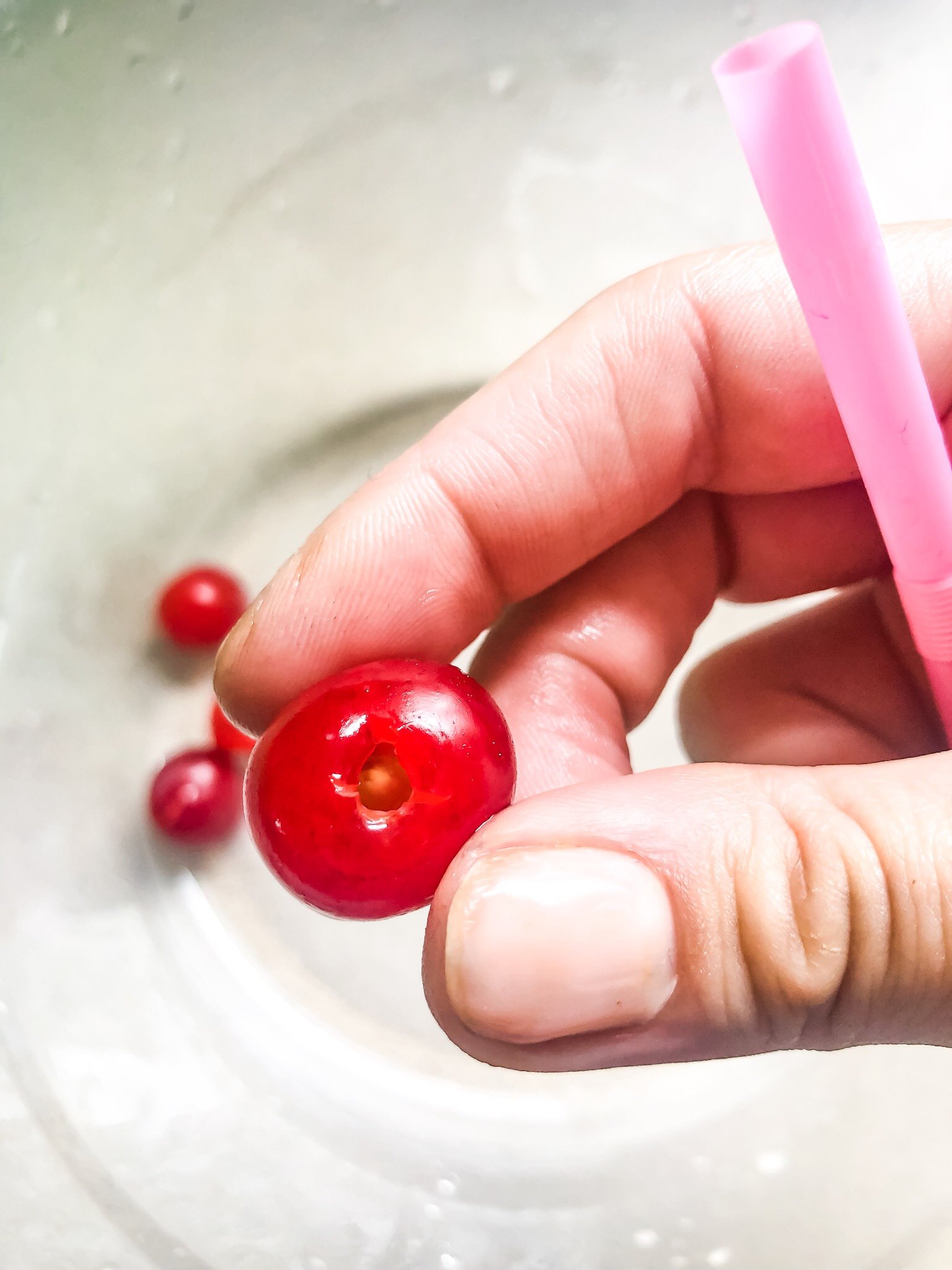 I was able to pit the cherries easily by using a straw, but if you have a cherry pitter, even better!
Now onto the recipe!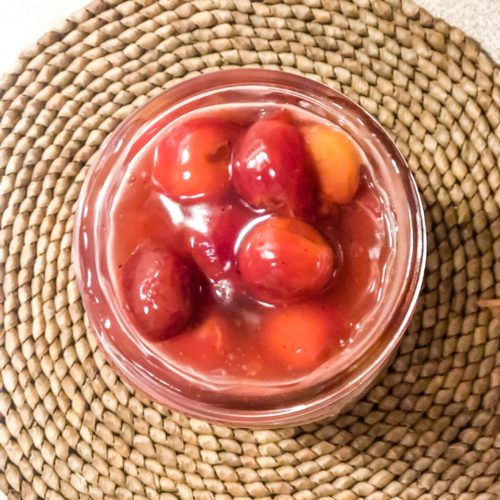 Easy and Delicious Cherry Pie Filling
This is a great recipe to prep in the summer time but freeze and use during the holidays!
Ingredients
4

cups

fresh pitted cherries

3

tbsp

corn starch

2

tsp

lemon juice

1/8

tsp

salt

1/2

cup

sugar

1

tsp

vanilla

1/2

tsp

almond extract

1/2

cup

water
Instructions
In saucepan, combine cherries, cornstarch, lemon juice, salt, sugar, and water over medium heat until mixture starts to bubble. Turn heat to low and simmer for 10 minutes, stirring often.

Remove from heat and add vanilla and almond extract.
Cool for 10-15 minutes before using right away. If frozen, thaw overnight in the refrigerator and stir before using.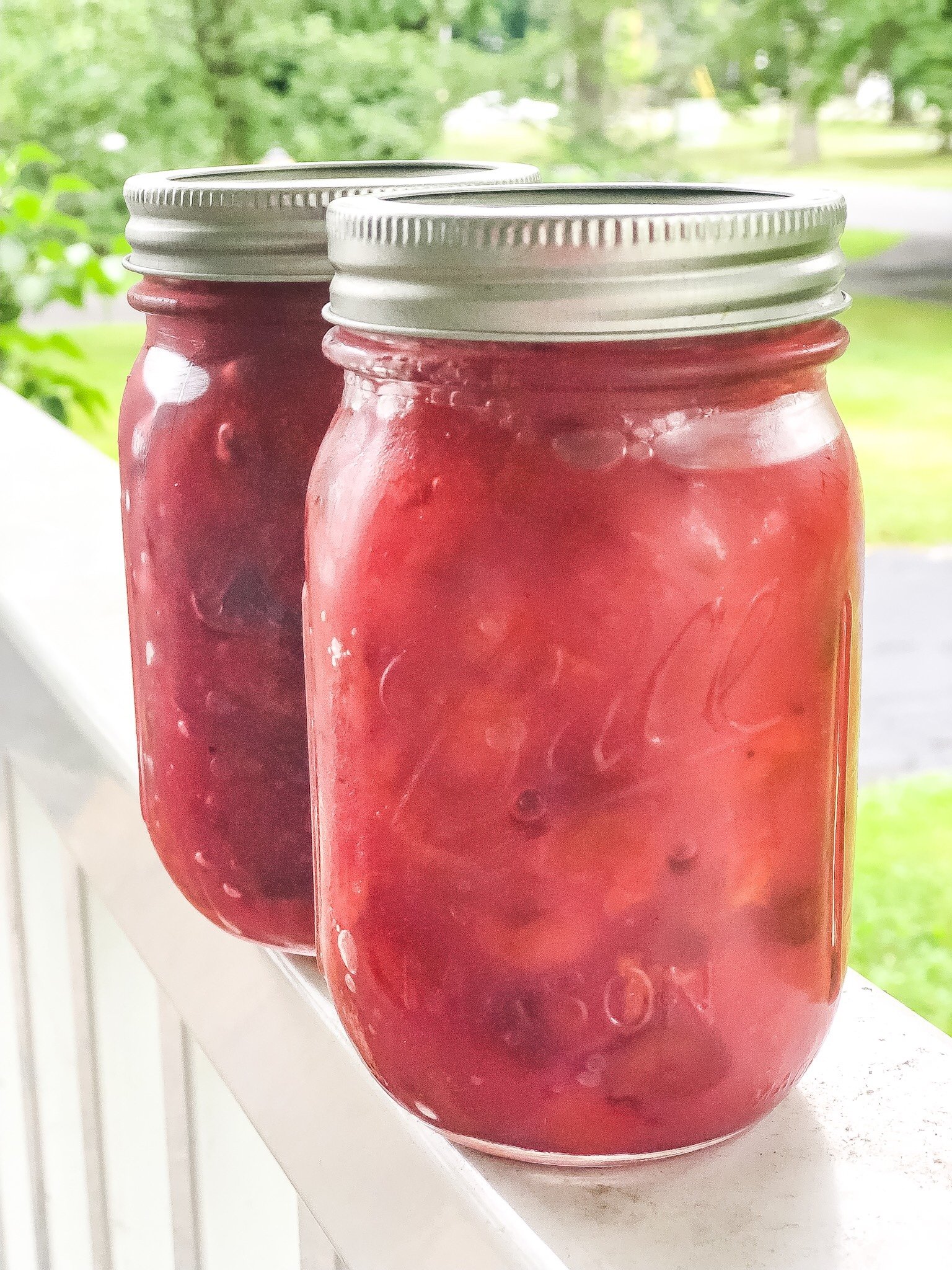 We have so far made pop tarts and a cherry dump cake with this filling and I cannot wait to share those recipes with you as well!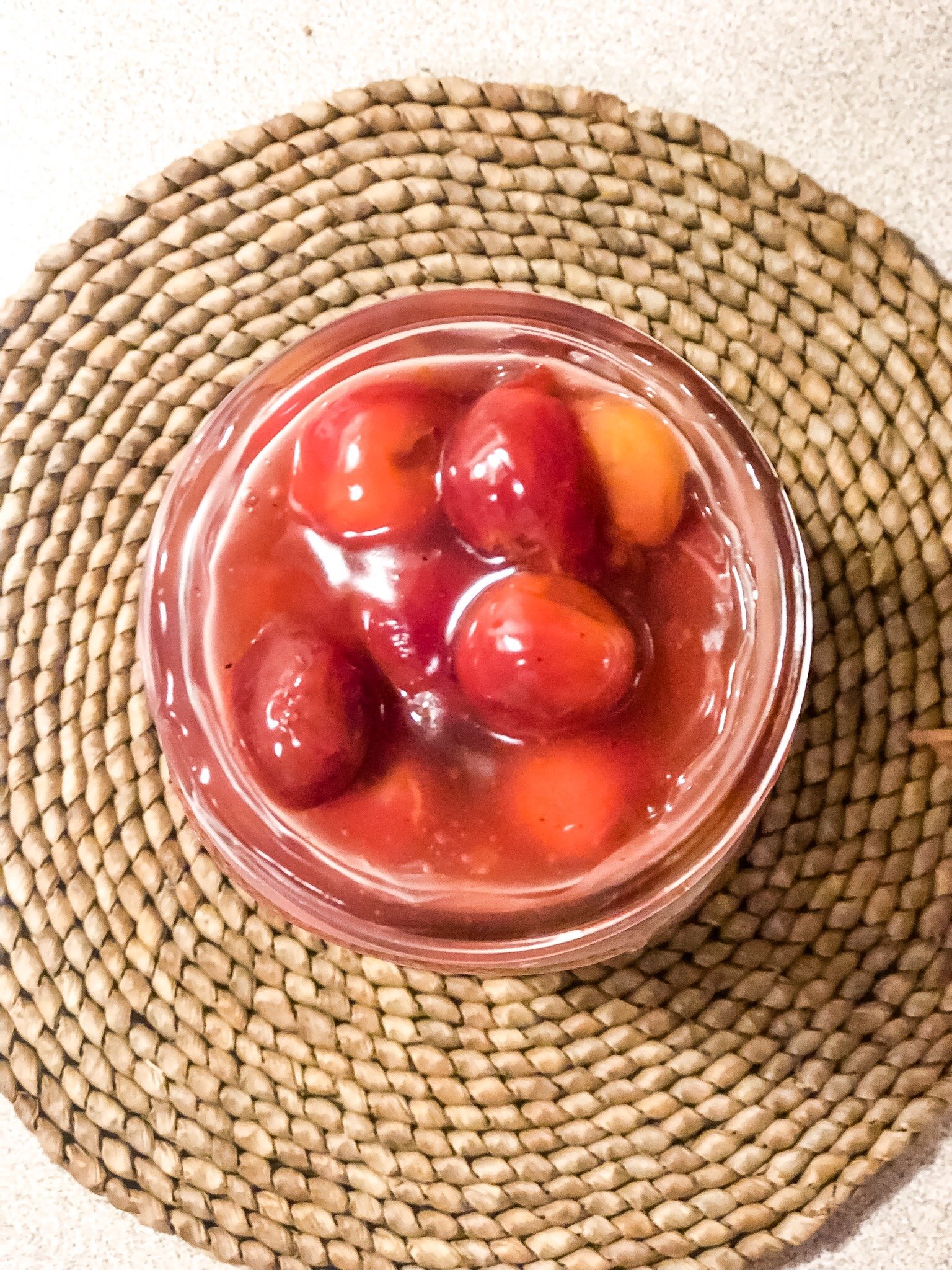 I am by far a good baker, so I can confirm that this recipe is super easy and will be sure to help you when the holidays quickly arrive!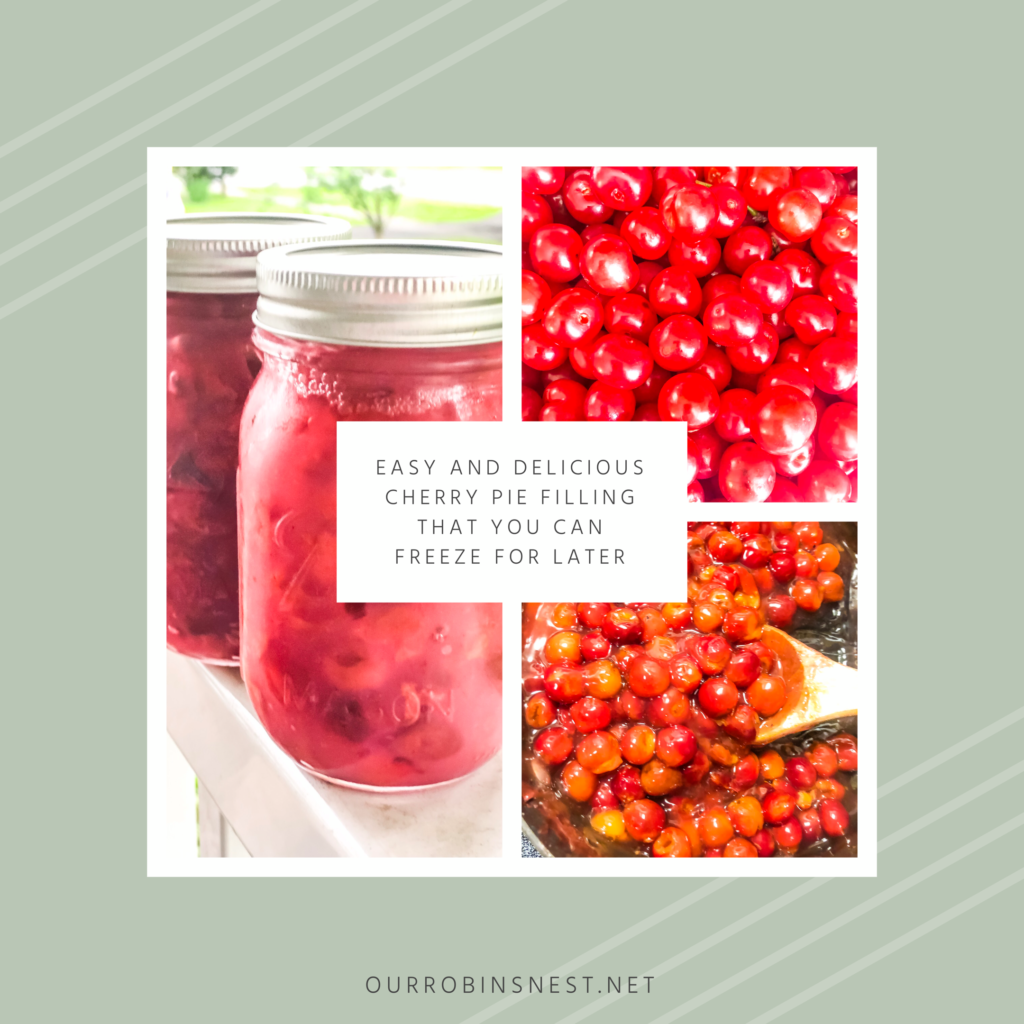 I may earn a small commission for my endorsement, recommendation, testimonial, and/or link to any products or services from this website. Your purchase helps support my work in bringing you real life parenting tips for the everyday mom.