Looking for a last minute Christmas morning brunch idea? I am here to show you this simple 5 minute wreath salad that is sure to be a hit.
I never met anyone who does not like fresh mozzarella, and if you are one of those people, I need to know why.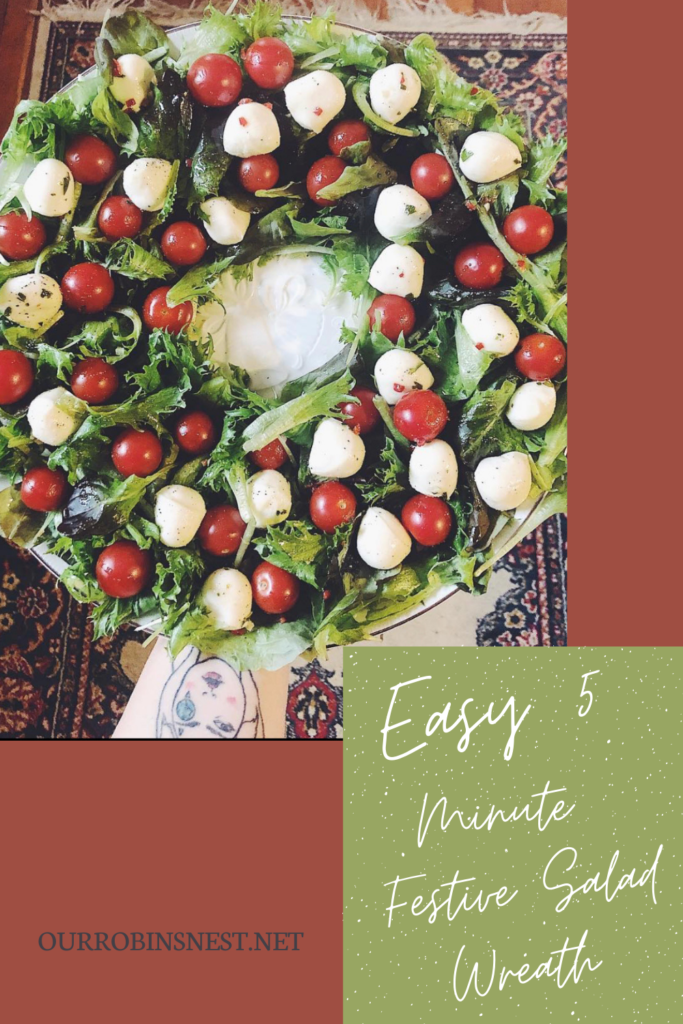 All you need is
Fresh romain lettuce
Marinated mozzarella balls
Cherry tomatoes
Olive oil
Balsamic vinegar
Salt and pepper
On a large round serving plate, arrange lettuce into an 'O' shape circle.
Every place mozzarella and tomatoes all over lettuce.
Drizzle olive oil and balsamic vinegar all over and sprinkle with salt and pepper.
You can also put the oil and vinegar on the side by mixing it in a small bowl and placing it in the center of the wreath.
Enjoy!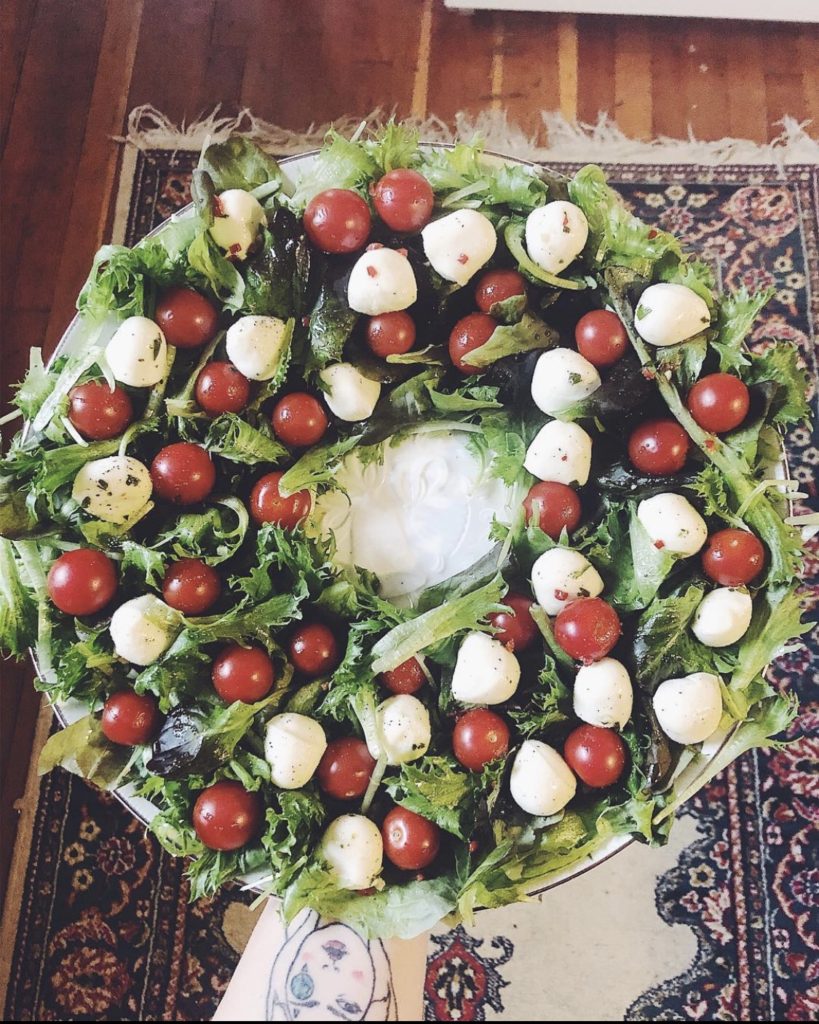 Check out my friend's easy quick recipes!
You May Also Like