This crunchy ramen and coleslaw salad is the perfect side dish for summer picnics. It is crisp and savory with hints of sweetness.
Running out of ideas on what to bring to your next bbq? Try making this crunchy ramen and coleslaw salad. It is so easy to make and quick! It will only take minutes to put together. Check out the recipe below.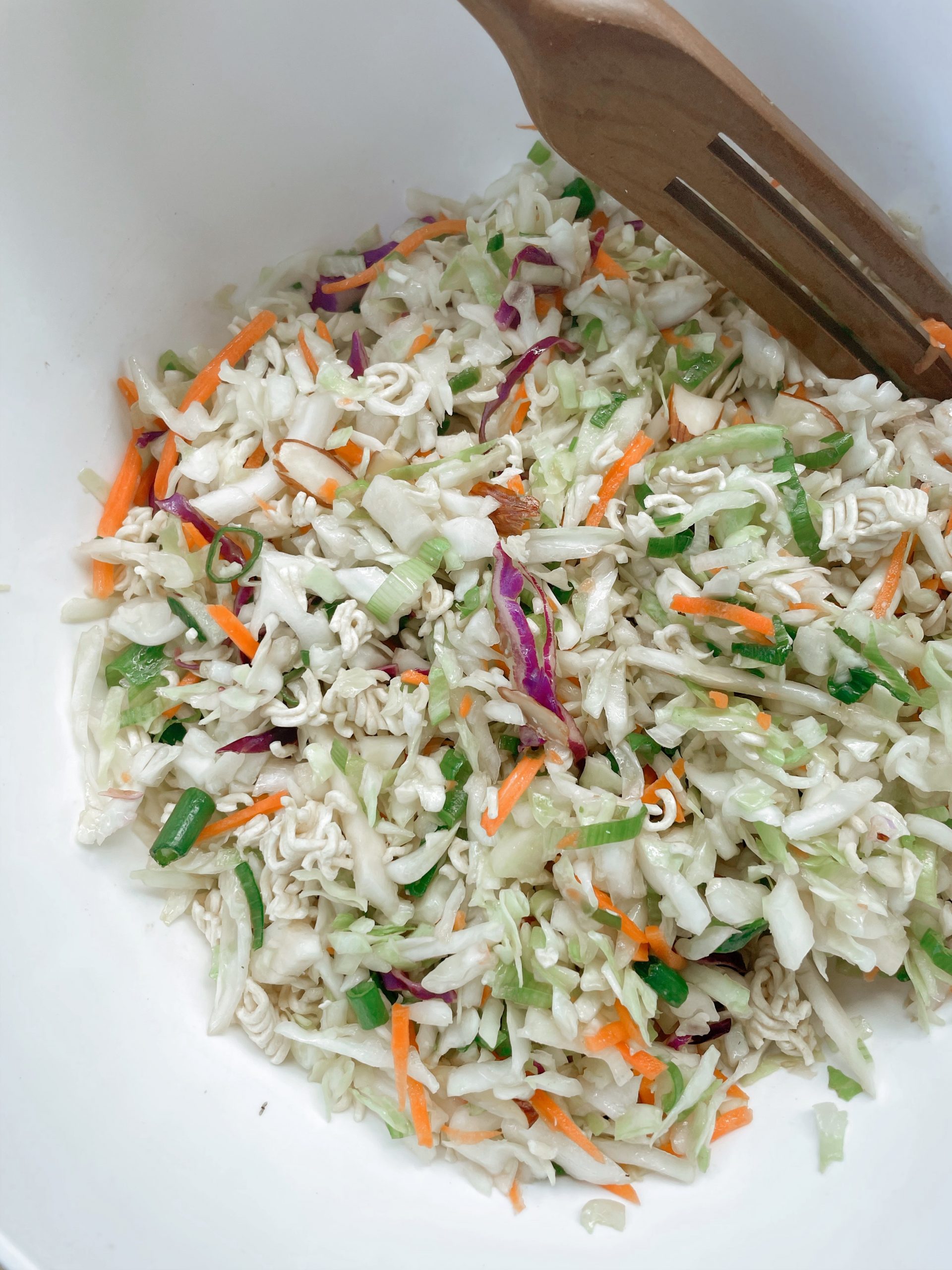 Ingredients
1 bag of coleslaw mix
1/4 cup sliced or crushed allmonds
1 package of Ramen noodles, any flavor
2 Tbsp avocado oil
1/8 cup rice vinegar
3 Tbsp agave nectar
Bunch of green onion, sliced
1 Tsp soy sauce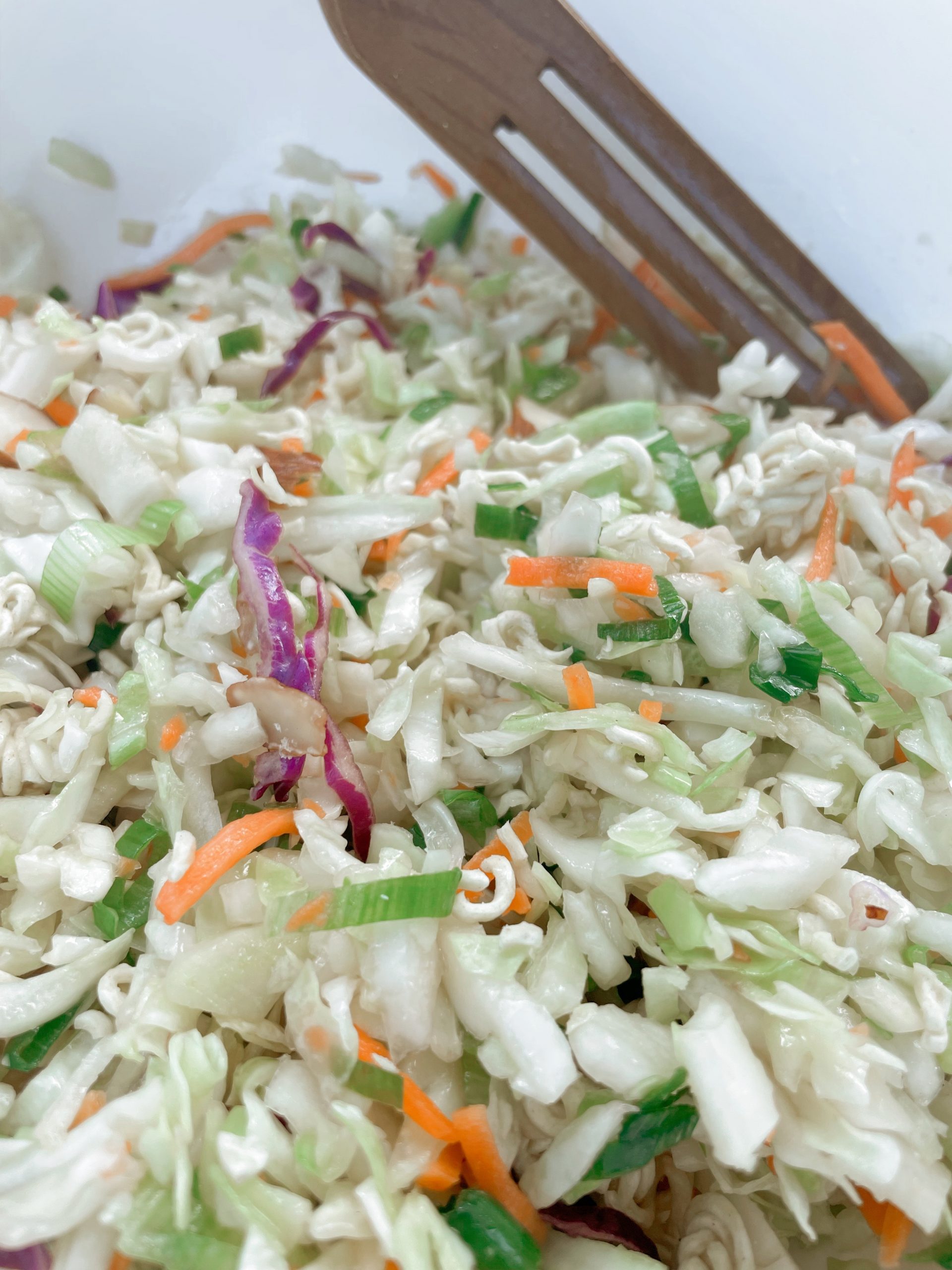 Directions
Combine coleslaw mix and the green onions in a bowl.
Mix avocado oil, soy sauce, rice vinegar and agave nectar in a separate bowl. Stir together. Optional- add half the packet of ramen seasoning for additional flavor.
Pour dressing into salad and mix together. Refrigerate until ready to eat
Add crushed ramen noodles and almonds when ready to serve.