I was gifted Coloray Wallpaper in exchange for an honest review. There are also some affiliate links that I may earn a small commission from.
Franco's room is one of my favorite rooms to makeover. He is always down for the adventure and he makes the biggest deal when it is finished. He is my number one fan. That is why I couldn't pass up doing a cool boys bedroom makeover just in time for kindergarten.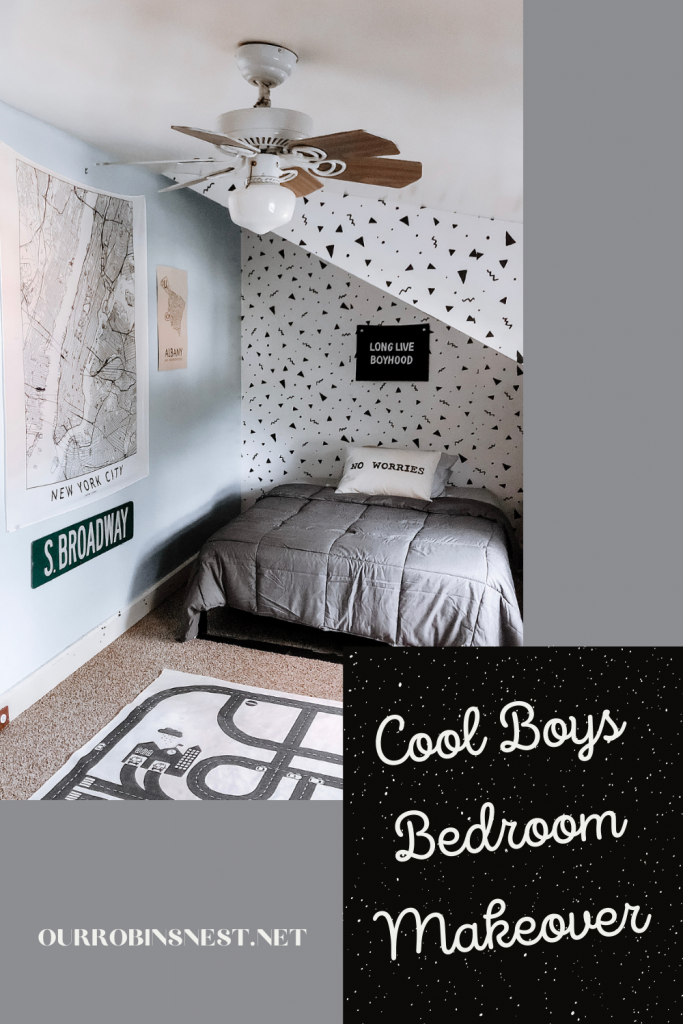 Theme
The theme was embracing where we live in New York. I was born and raised on Long Island and Franco will be a born and raised 'upstater'. I wanted to combine the two by adding some locally made decor with some vintage pieces of my home from when I was a kid.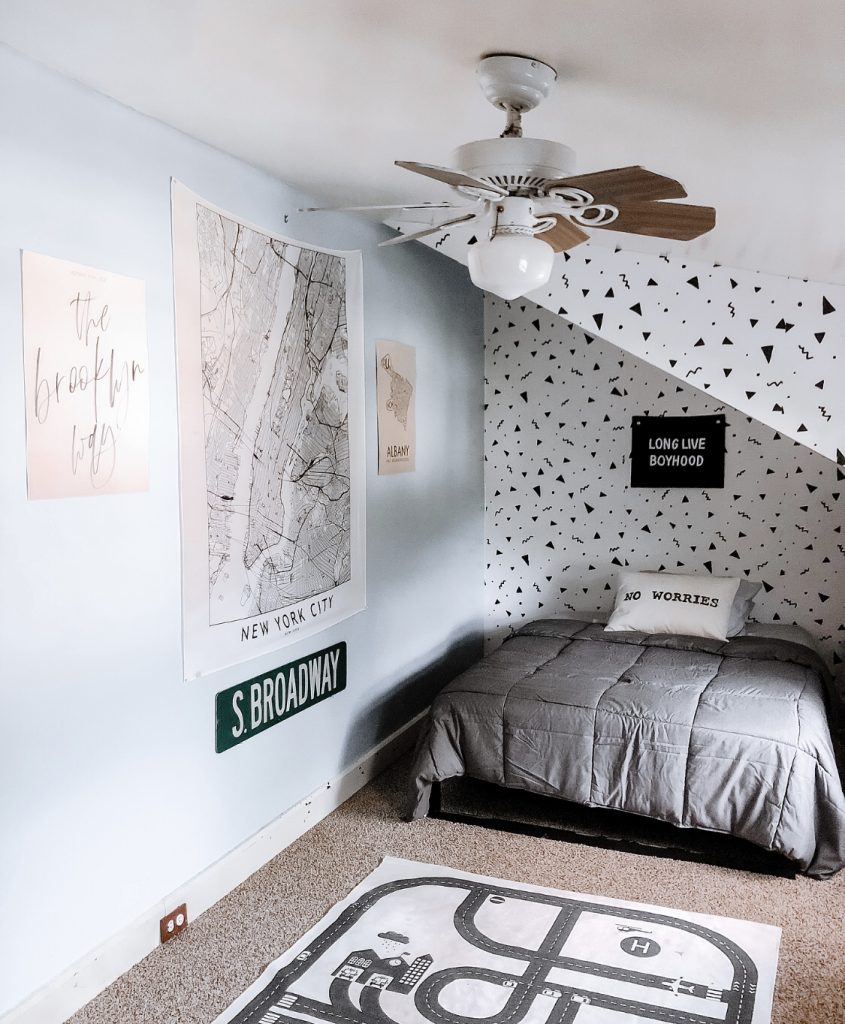 Color Scheme
Black, white and gray was part of the vision board. There are a few colors that pop out from the vintage pieces I chose but it all came together at the end.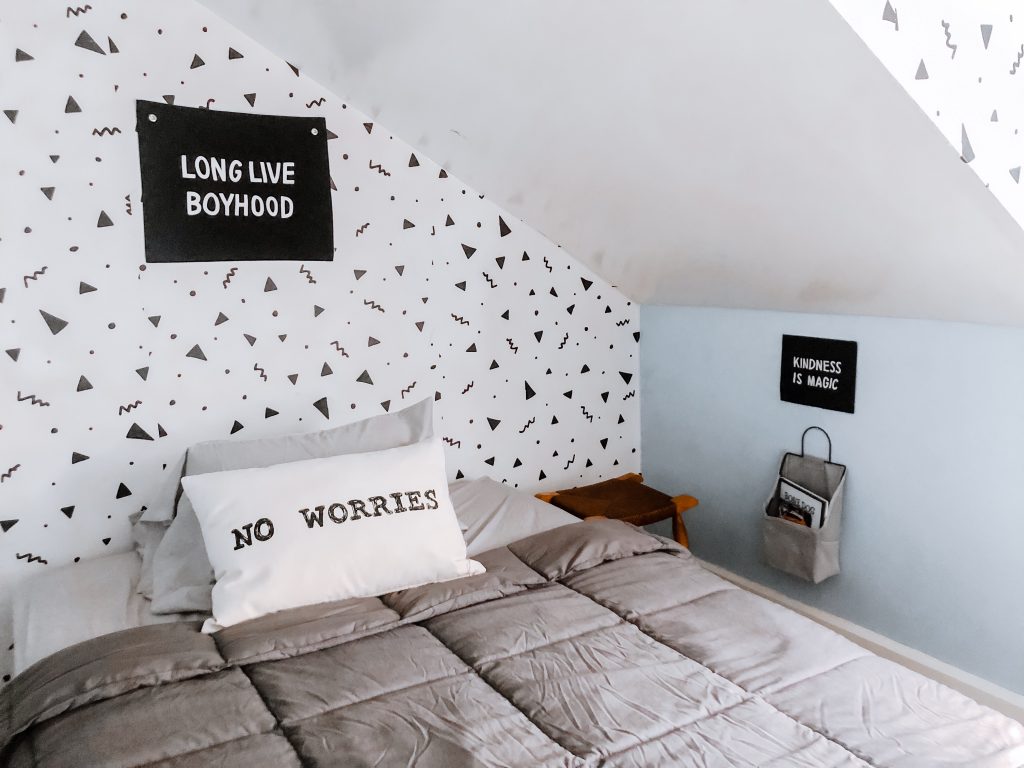 The Artwork
I went to one of my favorite local shops in downtown Albany, Fort Orange General Store and picked up some great wall decor made by local artists and shops. One of the posters is from MW Neighborhoods and the postcards that I framed are from Little Yellow Desk. One of the pennants is from Compaslife made by Oxford pennants. The rest of the pennants are from Etsy. Another great site to use to support local artists is Society6. That is where I found this New York City wall tapestry.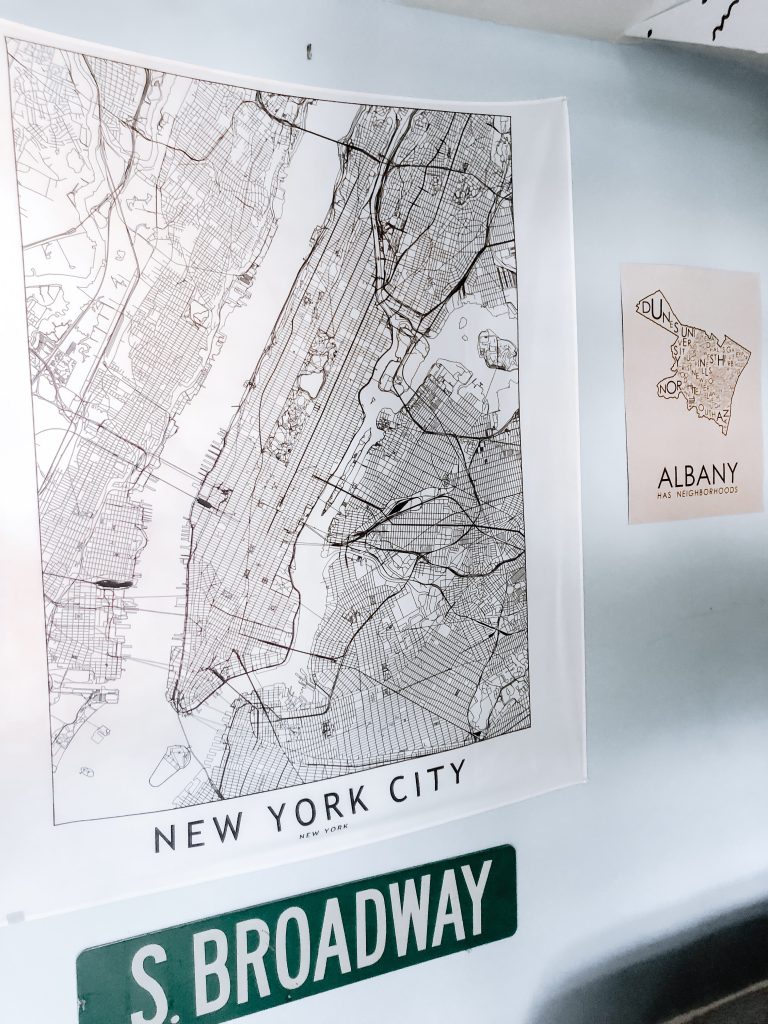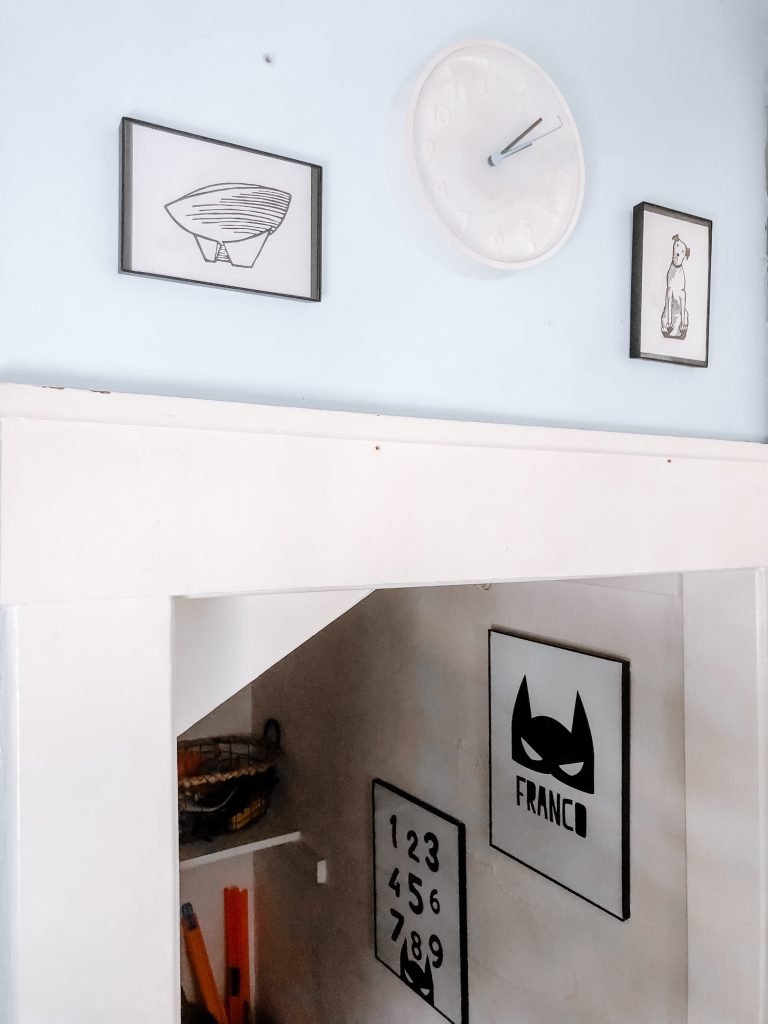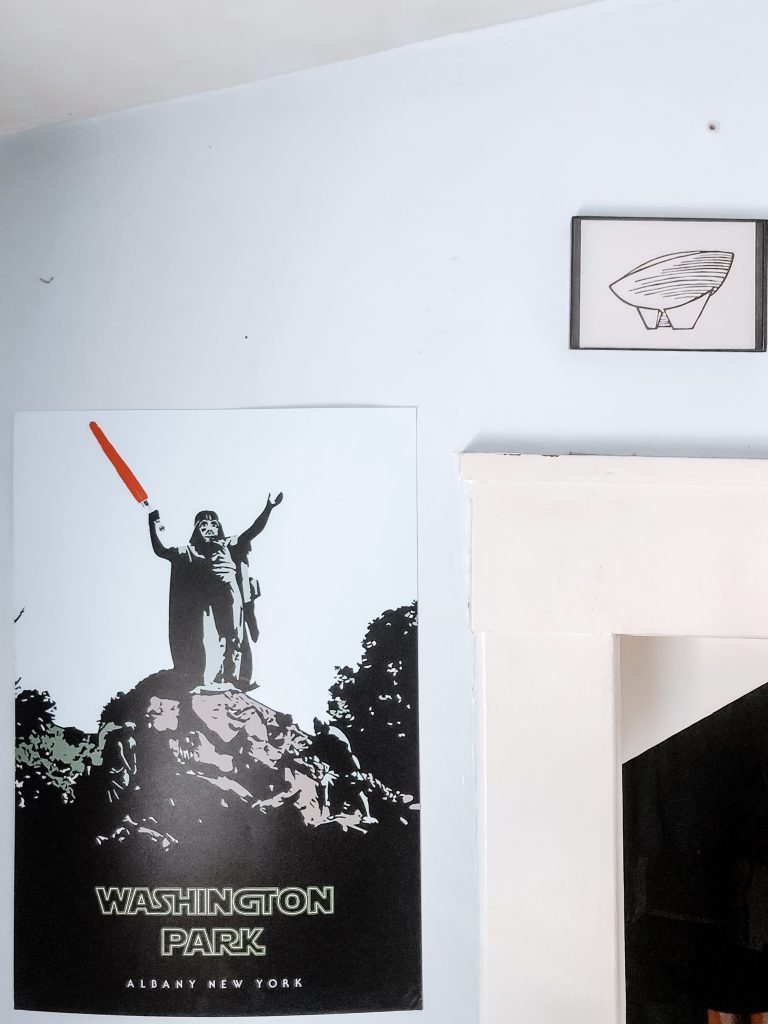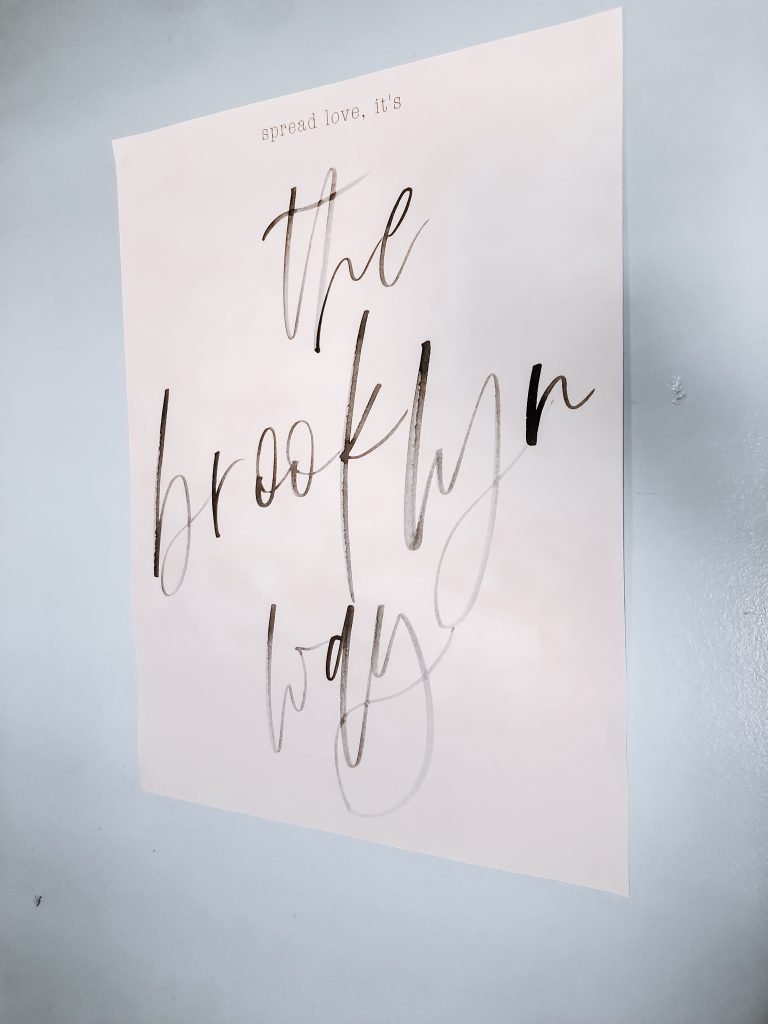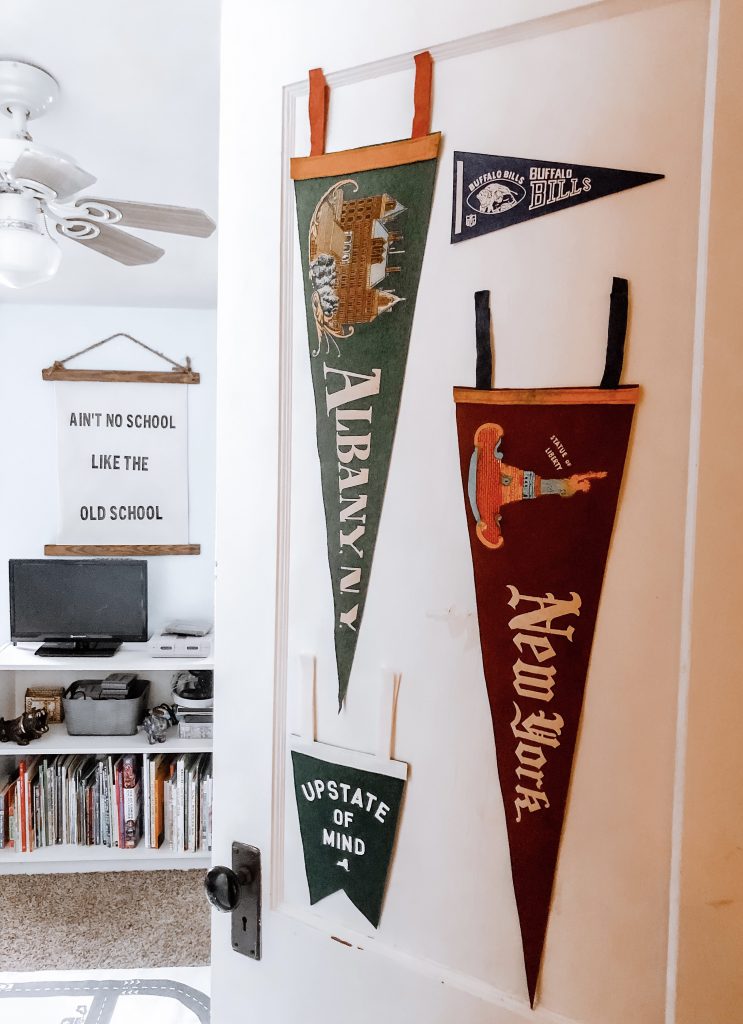 The Wallpaper
In order to make this a cool boys bedrooms makeover, I had to find the best wallpaper. Thanks to Coloray, I was able to easily find the wallpaper I was looking for on their website. Geometric Shapes Removable Wallpaper in the size of 8' x 11' was the design I chose and is very happy with it! The peel and stick option was best for me because I am not the best with all peel and stick wallpapers. The fact that I can just peel and apply without having to spray with water to activate the adhesive was so much easier. The best part is it is removable so when I am ready for the next cool boys bedroom makeover, it will be easy to remove.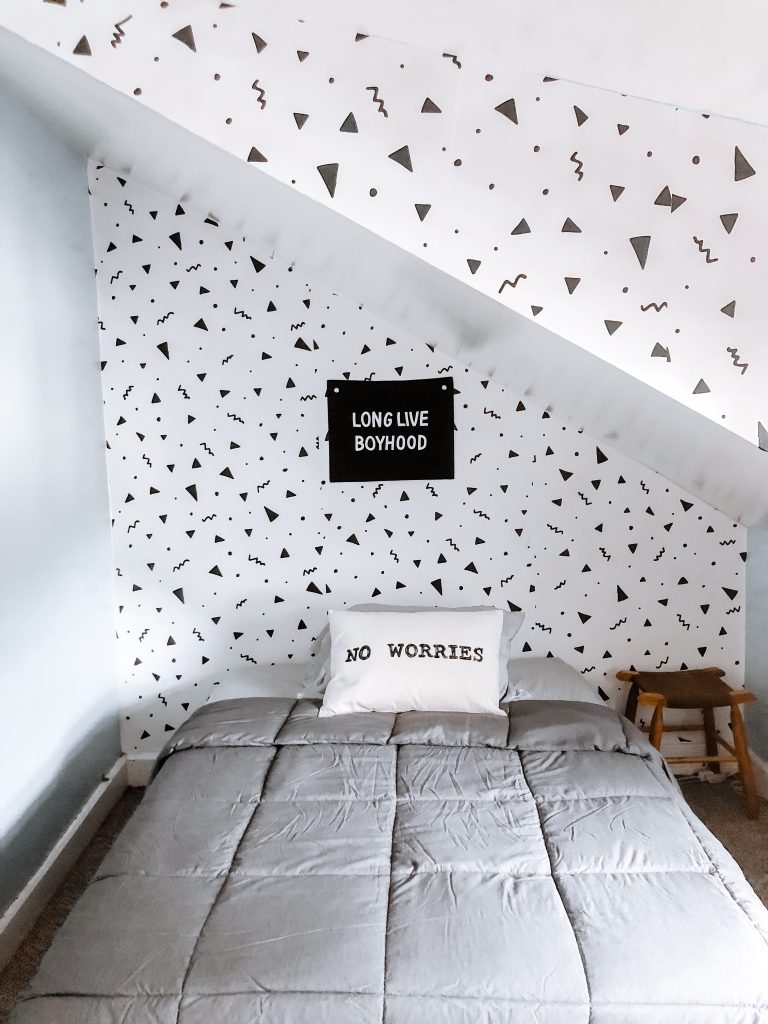 Vintage Touches
This year my parents sold my childhood home after 40 years and moved down south. As much as I was excited for them, I was so sad to say goodbye. Luckily I grabbed things from the house such as this street sign, Super Nintendo and wicker stool that brought back memories being in my house. Little touches of my home are in here and I just love having the feeling surround us.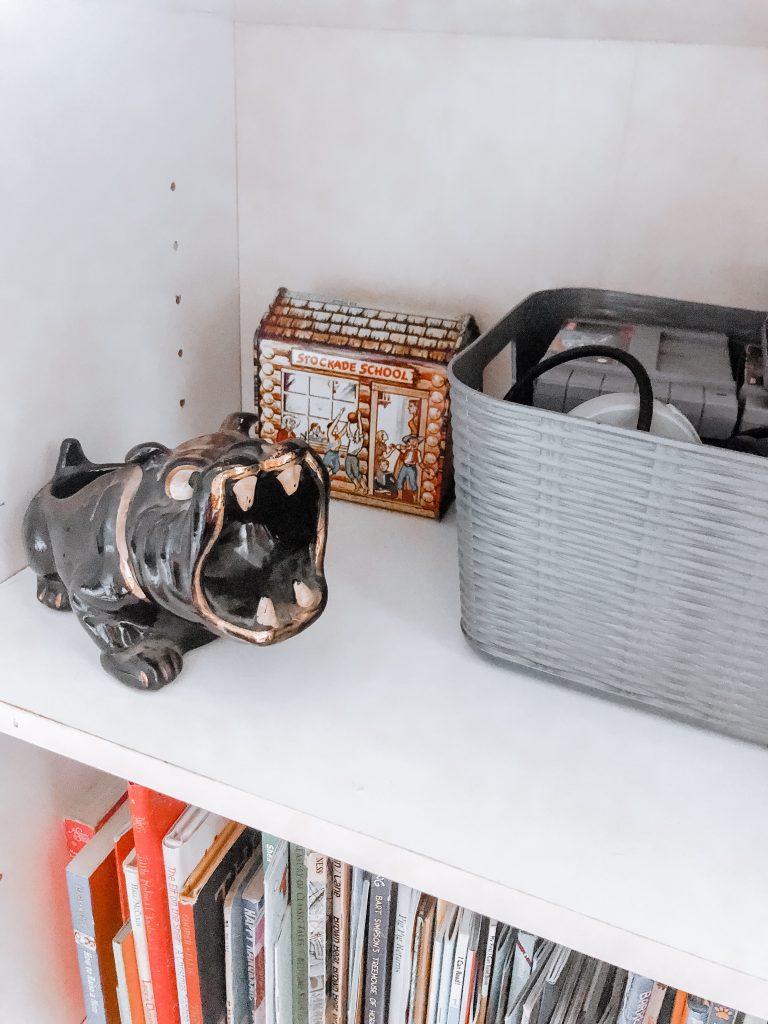 Other Additions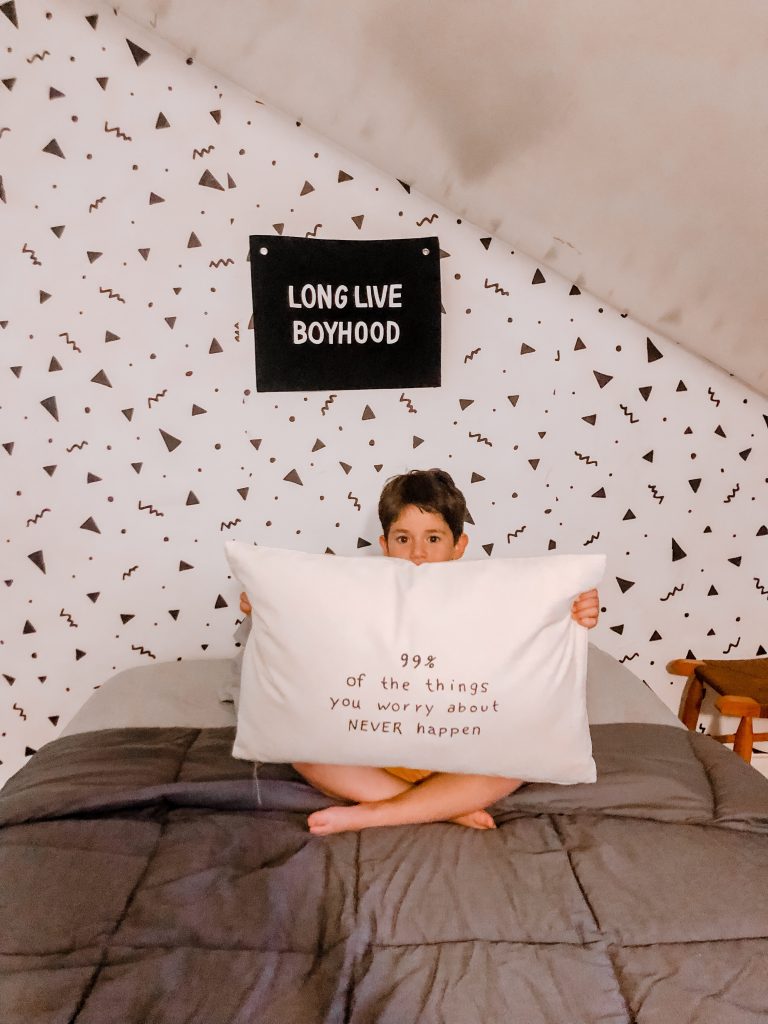 Imani Collective has the best banners so I finally the opportunity to hang some. This pillow is from a local shop Bluebird Home Decor. This kids mat from H&M is perfect for imaginative play. Then my favorite purchase has to be this stuffed animal beanbag storage. This is the best way to keep all of his animals but without the mess.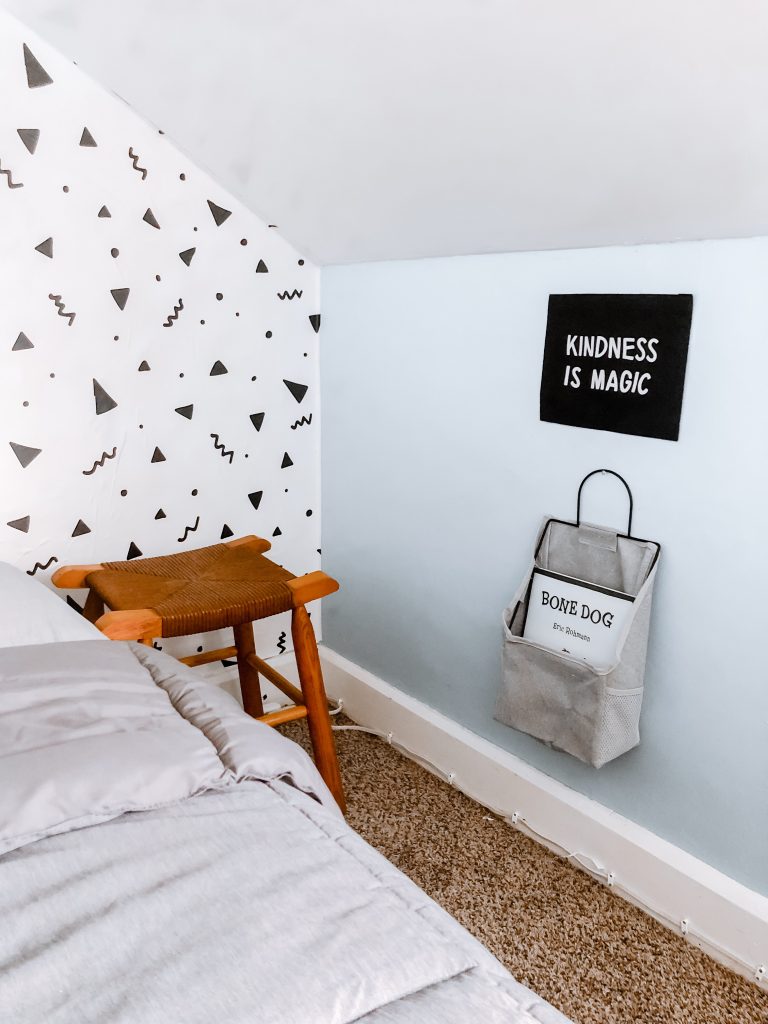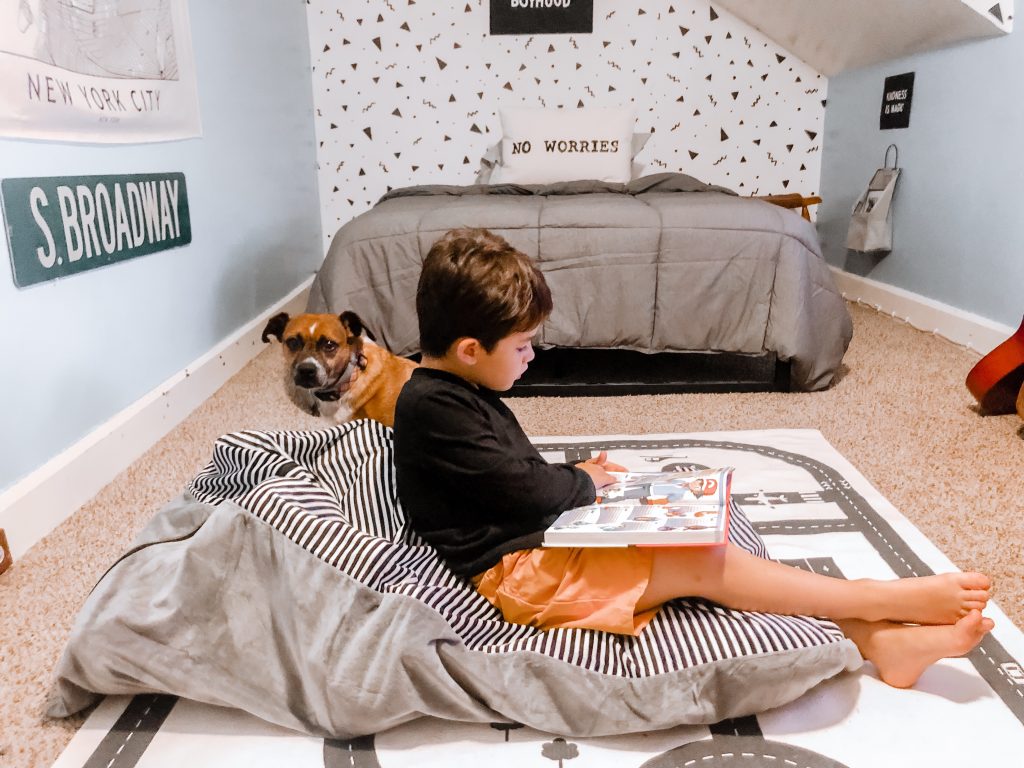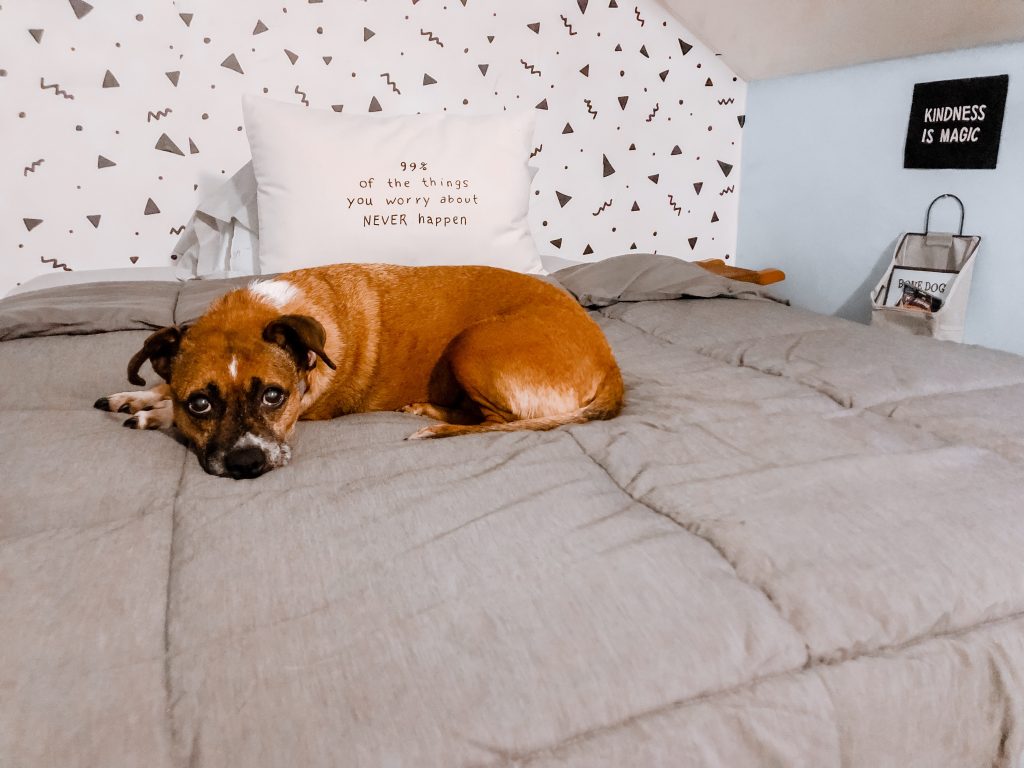 [show_lookbook_widget id="498875″]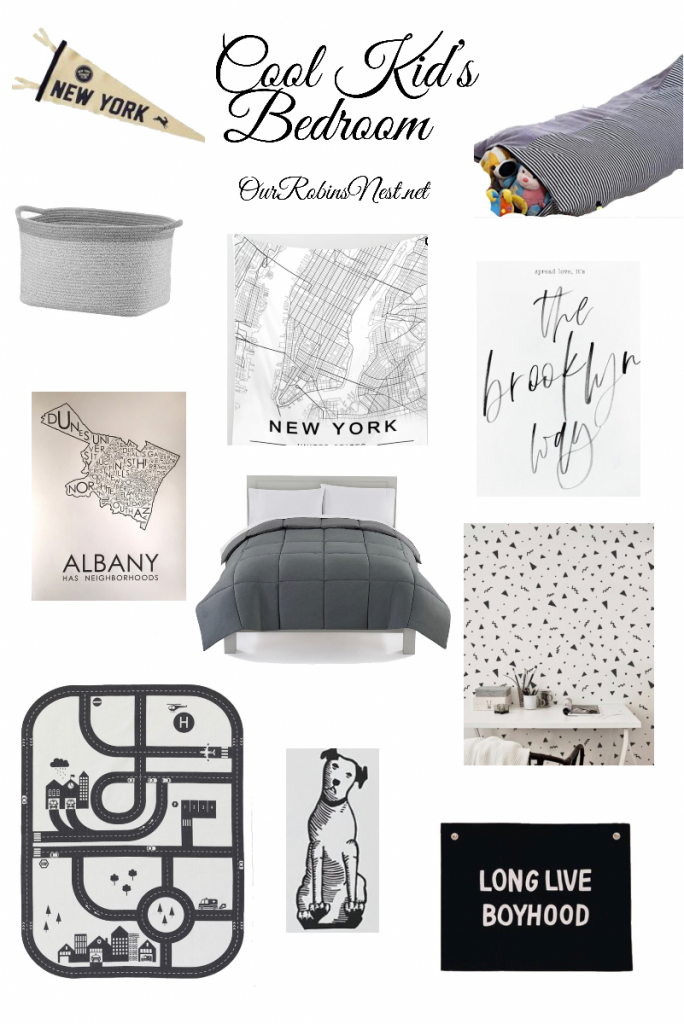 You May Also Like