As the days get longer and the weather gets warmer, April brings a fresh crop of psychological thriller books that will keep you on the edge of your seat. From mind-bending mysteries to dark, twisted tales, my April psychological thriller book reviews explore the depths of the human psyche like never before. Whether you're a fan of suspense, horror, or mind-bending plots, these psychological thrillers are sure to captivate you from beginning to end.
The Stranger Inside by Laura Benedict
4.5 out 5 stars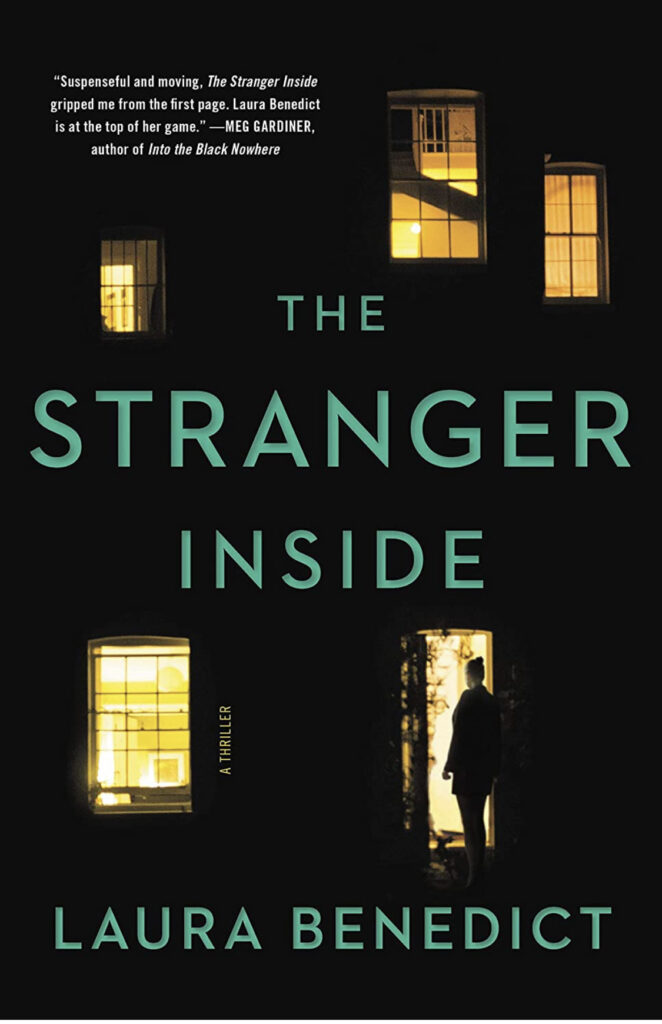 Michelle Hannon, who was 16 years old, began receiving strange notes in her locker at school. The notes were mean and threatened her dad's activities. Michelle was confused because her dad was a content man, and her mom was perfect. Later, Michelle was seriously injured after a fall. When she died, Kimber Hannon, Michelle's younger sister, was only 14 years old. After Michelle's death, their dad left them, leaving Kimber confused and saddened.
Kimber is now 38 years old and recently returned from vacation to find that she couldn't open her front door. She discovered a stranger inside and immediately called the police. Her neighbor informed her that she had rented her home to Lance Wilson for six months, but Kimber had not done so. She contacted her former boyfriend, Gabriel Silva, a lawyer, who assisted her in discovering that the lease was fraudulent. Kimber became enraged and jumped on Lance after he whispered something chilling to her. She was arrested but later released and stayed with her friend, Diana. Kimber, frustrated and bewildered, began investigating the situation.
This novel is filled with secrets, love affairs, jealousy, murder, revenge, and wickedness. I read it and was frightened by the bizarre events that occurred. I did get annoyed by Kimber's actions and didn't understand her choices. The narrative is thrilling and full of unexpected twists. It's a wild ride, and you need to hold on because things start to spiral out of control towards the end. If you are a fan of twisty thrillers, you will adore this one!
The Baby Shower by S.E. Lynes
5 out of 5 stars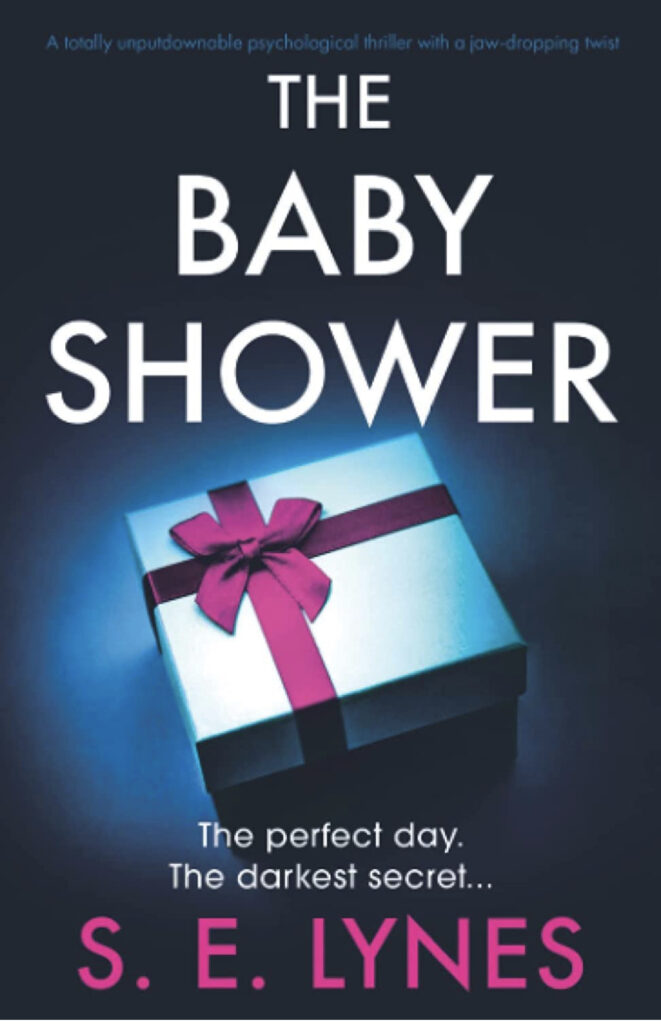 Jane and Frankie each run their own successful businesses and Jane is a part of a close-knit running group called Runner Beans, consisting of her friends Sophie, Hils, and Kath. They make it a weekly ritual to go out for "Friday night drinks". However, when Sophie drops a bombshell, Jane is saddened but supportive of her friend. Sophie then introduces Lexie, a new friend, to the group and the dynamics change. While Lexie appears friendly on the surface, she acts differently towards Jane, causing a rift in their friendship. Lexie eventually throws a celebration at a posh hotel where Jane discovers that she has been lying all along about being pregnant.
The Baby Shower is an intricately woven tale with relatable characters instantly captivating readers. The author, Lynes, handles delicate topics with great care and sensitivity, including the loss of friendships, which is often overlooked in discussions compared to romantic relationships. As the book highlights, friends are an essential part of life, and when those relationships break down, it can be just as painful as a romantic split.
Jane's character evokes empathy from the readers as they follow her through the story. The book is a page-turner, and readers will be engrossed in the plot within a day. Lynes has created a masterpiece in The Baby Shower, and readers are encouraged to read this book and her other works.
Snowflakes by Ruth Ware
4 out of 5 stars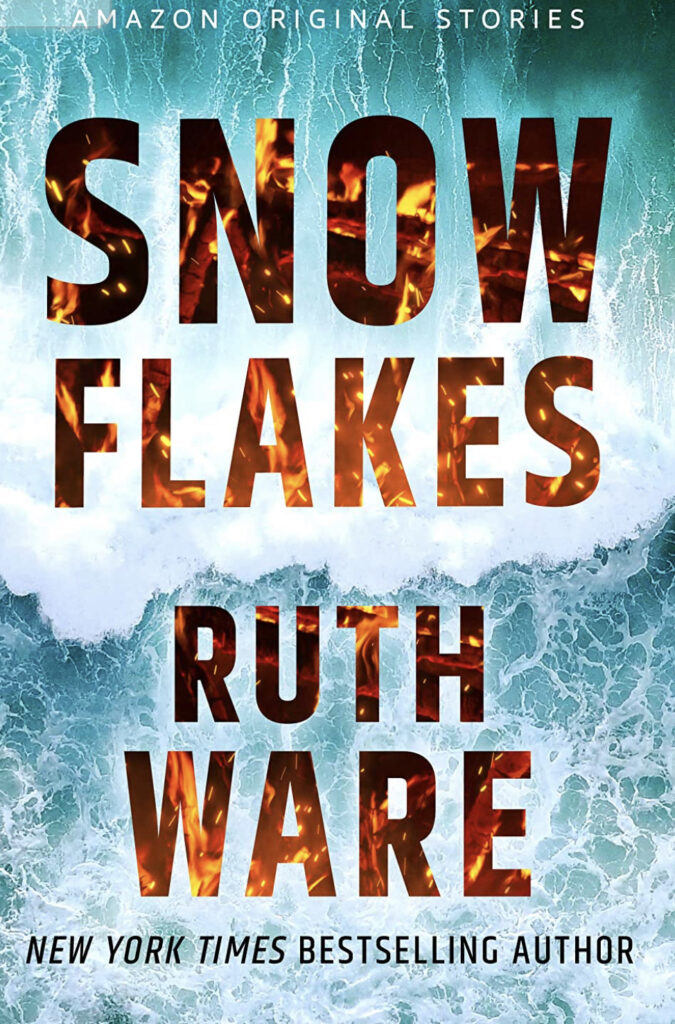 Ruth Ware's Snowflakes is part of Hush, a collection of six stories ranging from political mysteries to psychological thrillers.

Leah, the eldest of two daughters, narrates the tale of Snowflakes, a family of six living on a remote island. According to their father, they have moved there to escape the war that has reached the mainland. However, his constant fear of death and destruction leads him to obsess over building a protective stone wall around their home. As he becomes increasingly paranoid, his demands become more oppressive for the family.
The short story is a thought-provoking read. It revolves around the theme of "snowflakes" and their fears of government and authority. The family's patriarch believes in the importance of individuals fighting for their rights and expects a reckoning to occur. The story is imbued with political undertones, making it a compelling read. Although is is a quick read, it stays with you after you've read it and does not leave your head for a few days.
Here to Stay by Mark Edwards
3.5 out 5 stars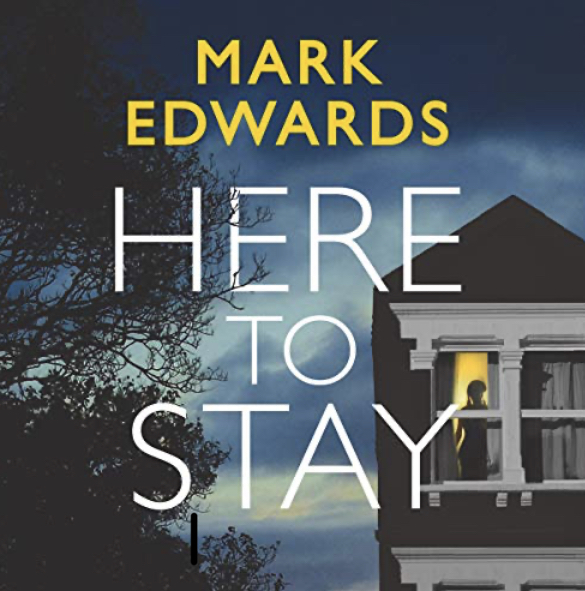 Here to Stay is a captivating domestic thriller by Mark Edwards, it follows Elliot, who inherits a million-pound house in London after his parents die in a balloon accident. After being stung by a bee, he falls in love with a woman named Gemma and gets married. However, their perfect life is disrupted when Gemma's parents and sickly sister arrive from France, claiming they only need a brief stay but intend to live there permanently for free. Elliot is initially too trusting and naive, but as their behavior becomes increasingly manipulative and threatening, he is forced to take drastic measures to eliminate them. Although the book is engaging, the reader may find themselves frustrated with Elliot's slow response in taking action against his in-laws, such as reporting their possible involvement in suspected crimes to the authorities for investigation.
The Forgetting by Hannah Beckerman
5 out of 5 stars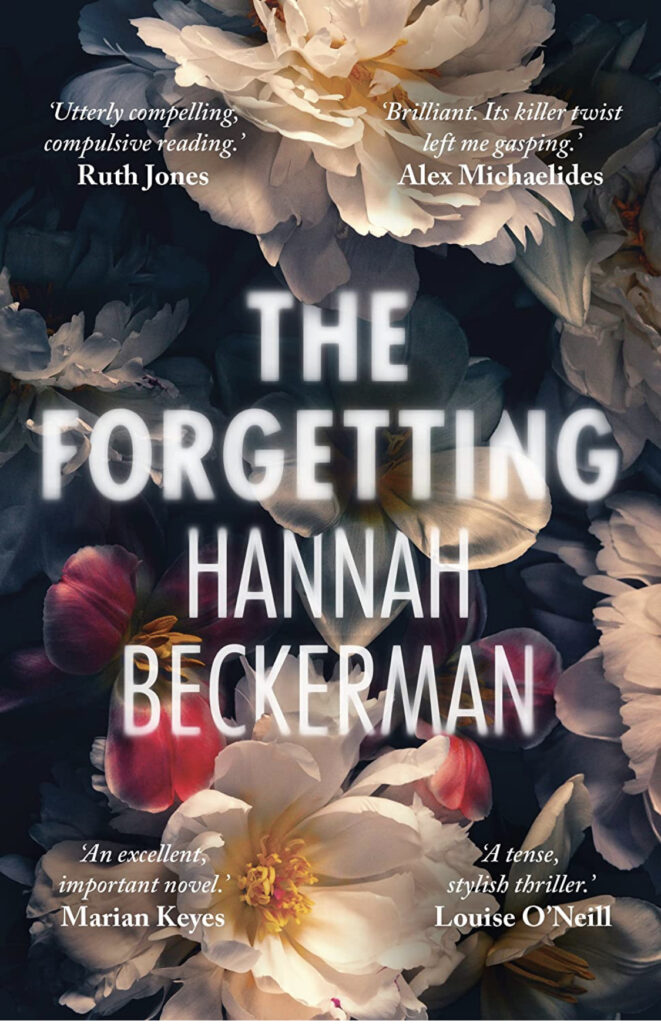 Besides the gorgeous cover, this book was hands down five out of five stars. I didn't try too hard to figure everything out. I focused on being in the moment and enjoyed the story so much more!
Dominic's eagerness to please Livvy led to her losing more and more of her true self. Although she loved her baby, Leo, Dominic was the one who insisted on starting a family immediately and then used it as a pretext to keep her at home all the time. Livvy had barely settled into married life before she became pregnant and had to take a break from work. She was eager to return to her job and a possible promotion, which she had worked hard for over the years, but Dominic kept coming up with excuses to postpone her return.
Anna wakes up in the hospital with amnesia, and the doctors assure her that her memory loss is temporary. However, her husband, Stephen, insists on taking things slowly, and Anna feels like a prisoner in her own home. She doesn't remember her home, her life, or her husband, and Stephen's attempts to shield her only make her feel more restricted. She is torn between fear that she may never regain her memories and guilt for suspecting that Stephen is hiding something from her.
The only thing Stephen and Dominic have in common is their desire to isolate their wives. Stephen seems concerned about Anna's well-being, while Dominic is controlling and acts like a bully, claiming that his family has mistreated him all his life, refusing to see them, and insisting that Livvy's family is trying to drive a wedge between him and Livvy. He alternates between sudden outbursts of anger and laying on thick guilt, making Livvy feel like she must choose between him and her own family.
While reading The Forgetting, I thought I knew what was happening many times, but I never knew what would happen next, making the story enjoyable, captivating, and ultimately satisfying. The twists, turns, and revelations are unexpected, and readers will be gasping and worrying until the end.
The Break by Katie Sise
3 out of 5 stars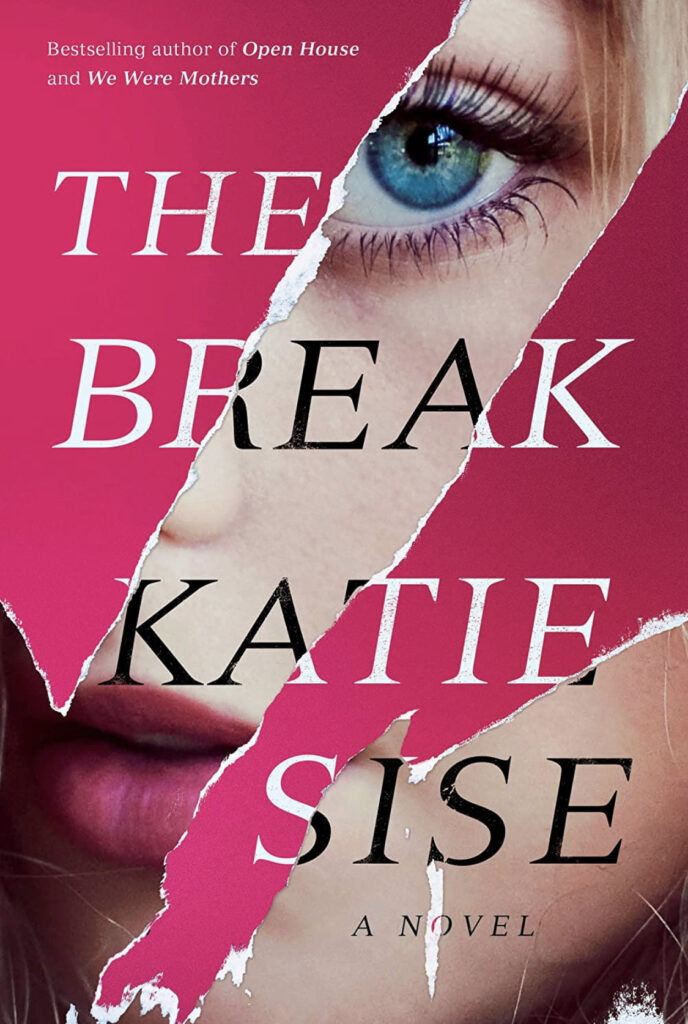 This psychological thriller is far from average, with intense suspense that will leave you suspecting each character. The protagonist, Rowan, has a traumatic delivery and becomes deeply troubled, blaming her nanny for hurting her baby. But when the nanny disappears, the blame shifts to Rowan herself.
Rowan, a writer, is at home with her newborn baby and has had a difficult interaction with her nanny, Lily. Her husband, Gabe, a successful playwright, is trying to keep her calm while protecting their baby. Meanwhile, Lily begins a job as an assistant to Gabe's agent, Harrison, and the two have a forbidden affair that creates tension in the office. Rowan and Lily have issues with their mothers that affect their lives and relationships.
As the story progresses, Rowan's emotions become overwhelming, and she senses something is wrong. In the background, two mothers – one with dementia and the other incapable of showing love – add to the complexity of the plot.
The excitement of uncovering the buried past drives the plot forward. However, I have some reservations about June's character. I found myself confused about her true identity. At times, it felt like there was no clear direction, just a lot of information to distract the reader from what lies beneath the surface.
Katie Sise skillfully uses the distraction to lead the reader in a different direction than expected. Exploring life from the perspectives of Rowan and June allows readers to understand how a common interest connects these two characters.
After finishing the book, I understood why the author presented the story in a vague context. Unfortunately, the revelation didn't thrill me as much as I had hoped. I became fixated on Rowan's traumatic past and June's aspirations of becoming an actress, which led to a disappointing, anticlimactic ending.
What Lies Between Us by John Marrs
5 out of 5 stars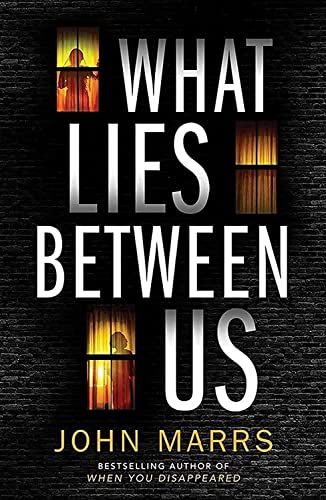 This book was a wild ride!
Maggie and Nina have lived together in the same house for many years. Despite sharing the same living space, their lives are vastly different. Nina has the freedom to come and go as she pleases, working at the library, doing the weekly shopping, and cooking. On the other hand, Maggie is locked up in the soundproofed attic, allowed out only a couple of times a week for a shared meal with Nina. This punishment results from Maggie's past misdeeds, though Nina is unaware of the full extent of her actions. Maggie will do whatever it takes to protect her secrets. The tension is palpable as Nina monitors Maggie's every move to ensure she can't escape. Both characters are expertly crafted, and the ever-present threat keeps readers on edge throughout the book.
The story is told from both Maggie's and Nina's perspectives, both in the present and through flashbacks to twenty-five years earlier. The flashbacks reveal shocking secrets that build up the tension and captivate readers. The characters are complex, flawed, and utterly bewitching, and I found myself going through a range of emotions as the story progressed. There were layers of twists that kept unraveling until the very end. It was uncomfortable, but I could not stop reading.
The story utilizes intricate timelines and perspectives that are expertly woven together. It constantly keeps you guessing as you think you know the plot's direction, only to realize that you haven't pieced it together.
You May Also Like