Buying wrapping paper can be a hassle and not to mention expensive! You have to buy superhero print and Frozen print and traditional and so on and so on. I am here to tell you today that there is a more simpler way to wrap gifts and it won't break the bank!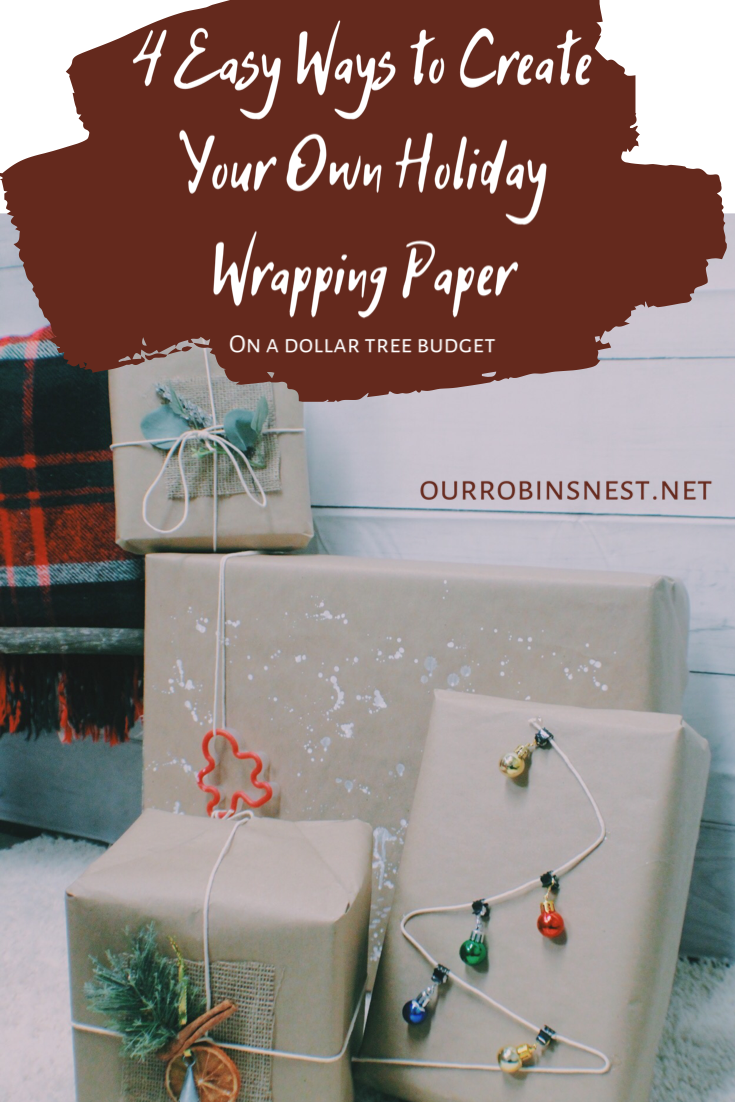 I am going to show you four fun way to decorate your own wrapping paper all by using products from Dollar Tree or with stuff from around your house. Start off with kraft paper rolls from Dollar Tree .
Gift Wrap #1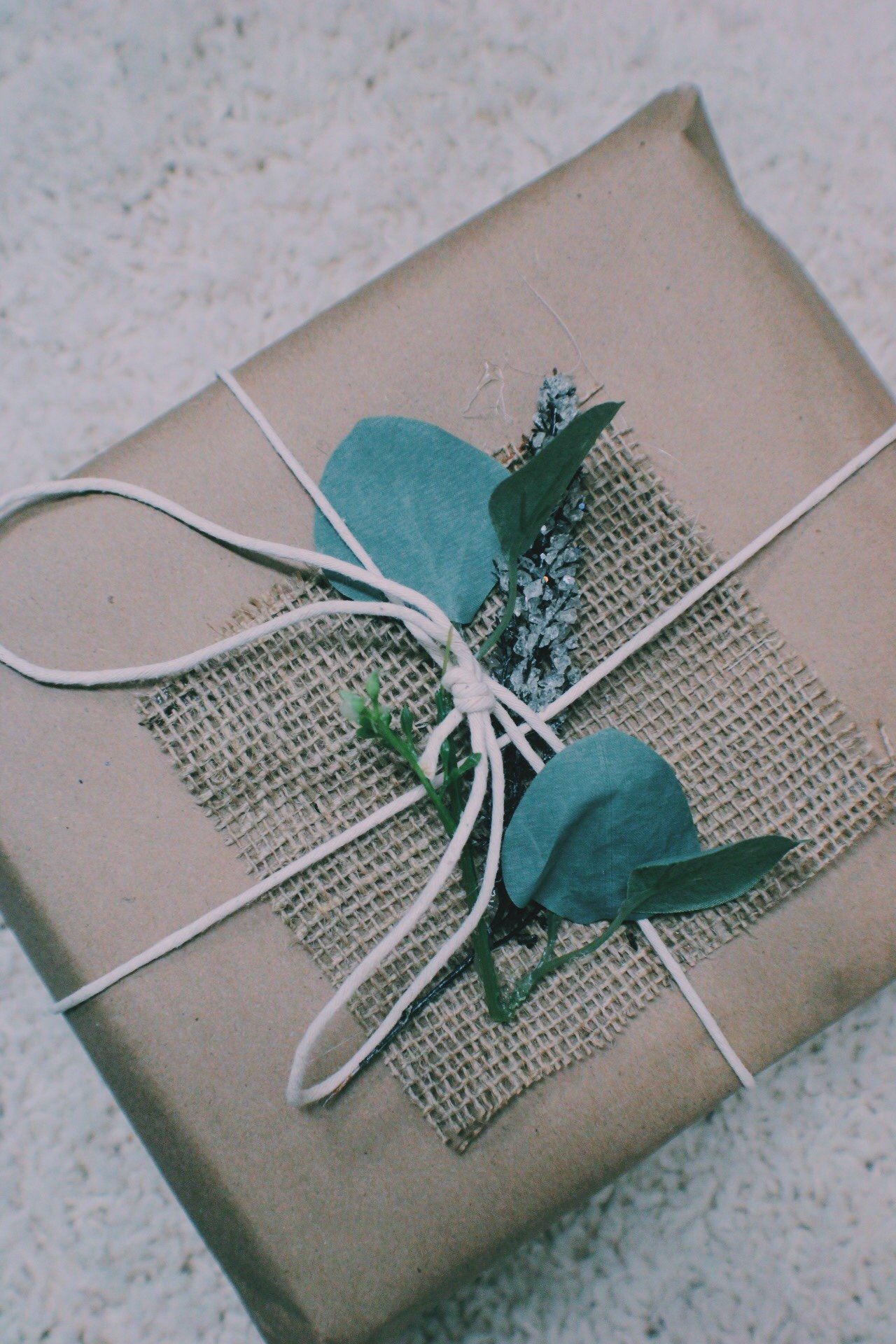 In my opinion, burlap solves all problems. Adding it to anything gives the perfect touch. I had burlap leftover, but you can find this burlap ribbon here. I cut a piece and glued it in the center of the gift. I then added some eucalyptus leaves and frosted pine on top. Feel free to add any flower or leaf to your gift, the simpler the better. Dollar Tree has a ton of options. I then tied the box with cotton twine.
Gift Wrap #2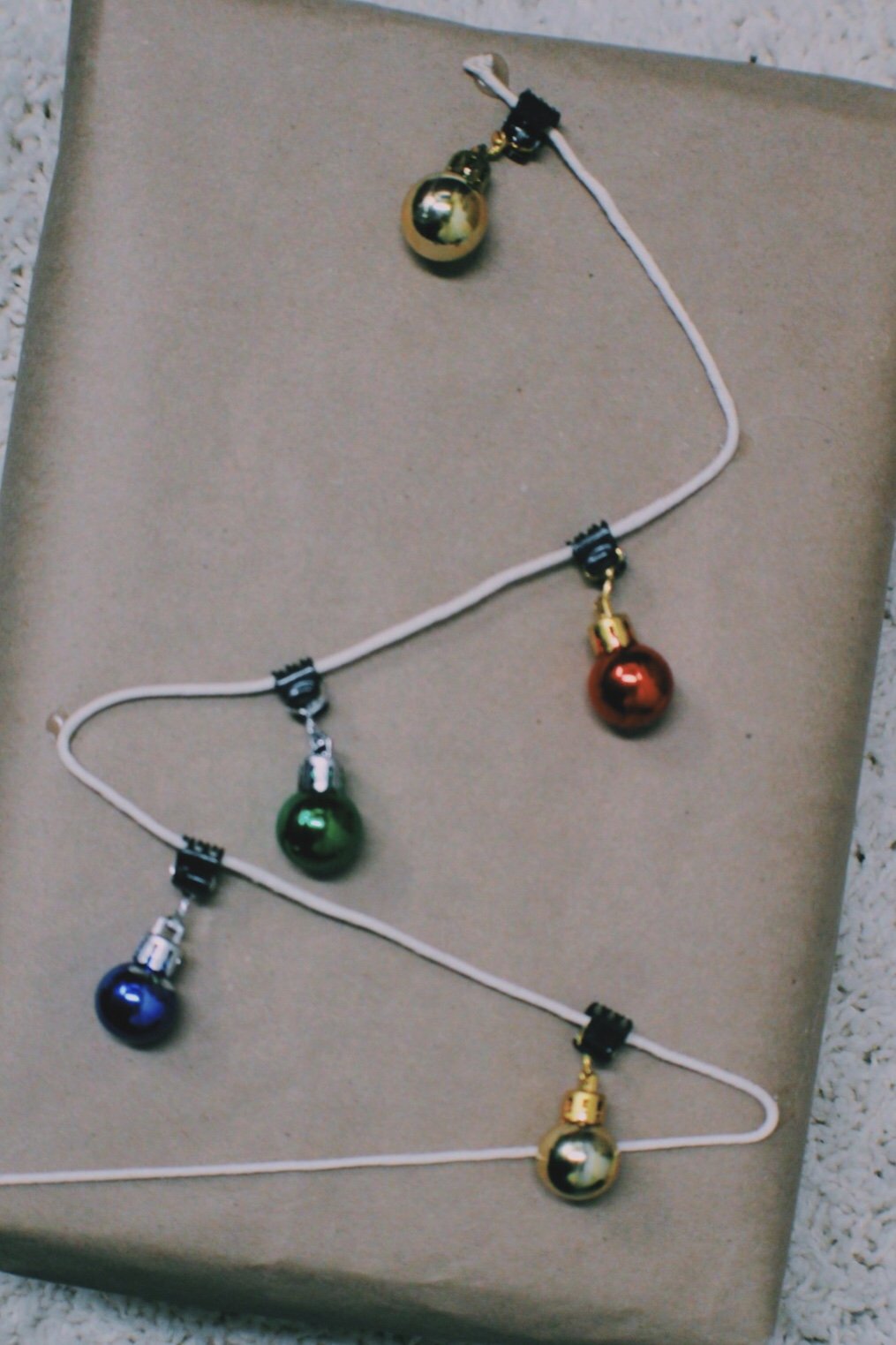 Take some cotton twine and make a zig zag across the box so it looks like a Christmas tree. Glue each point of the zig zag. Feel free to use mini ornaments like these and add them all over. Feel free to skip the twine and use this garland instead.
Gift Wrap #3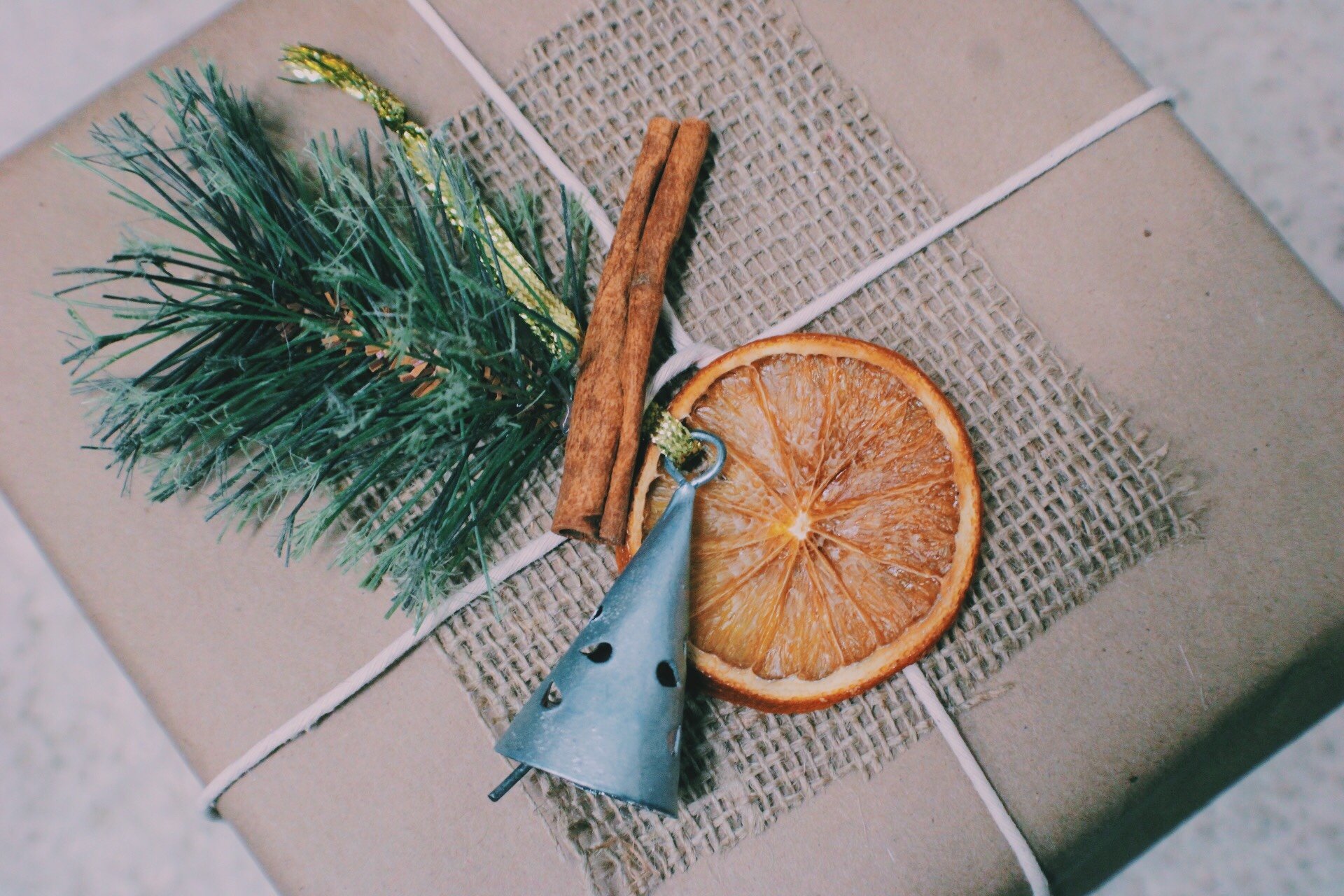 I am using burlap once again in the center of my gift. Use a piece of fresh pine from outside or if you are unable to, you can use this. Add a piece of dried fruit and a cinnamon stick along with a jingle bell if you have it. If not you can use one from this garland. I again wrapped the gift with some cotton twine. You can usually find cinnamon sticks at Dollar Tree as well, but feel free to also use candy canes.
Gift Wrap #4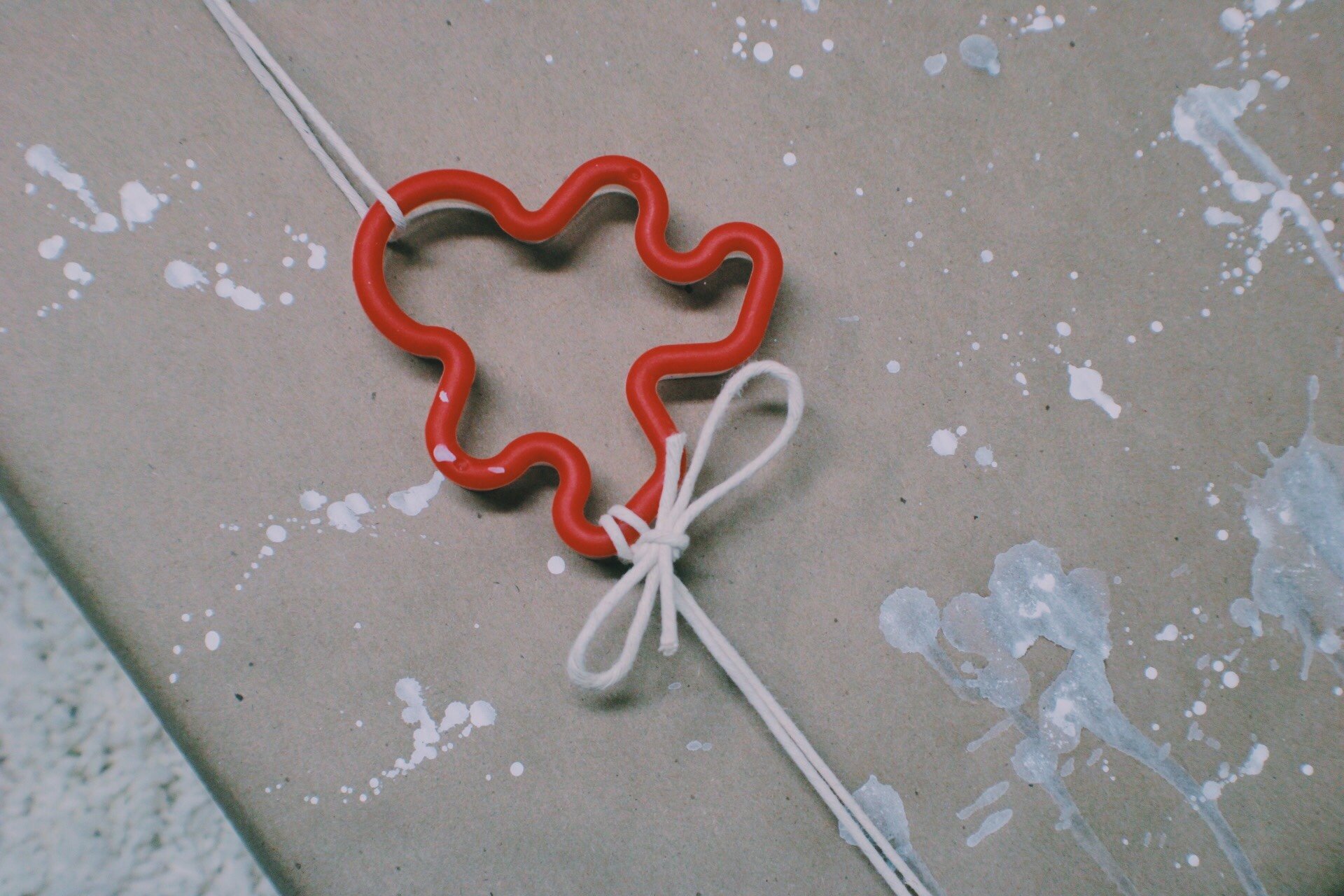 This one is super easy, you can find an assortment of cookie cutters here and wrap them with the cotton twine. Then take some white paint and splash it all over the paper. Feel free to do any design such as short brush strokes or snow flakes.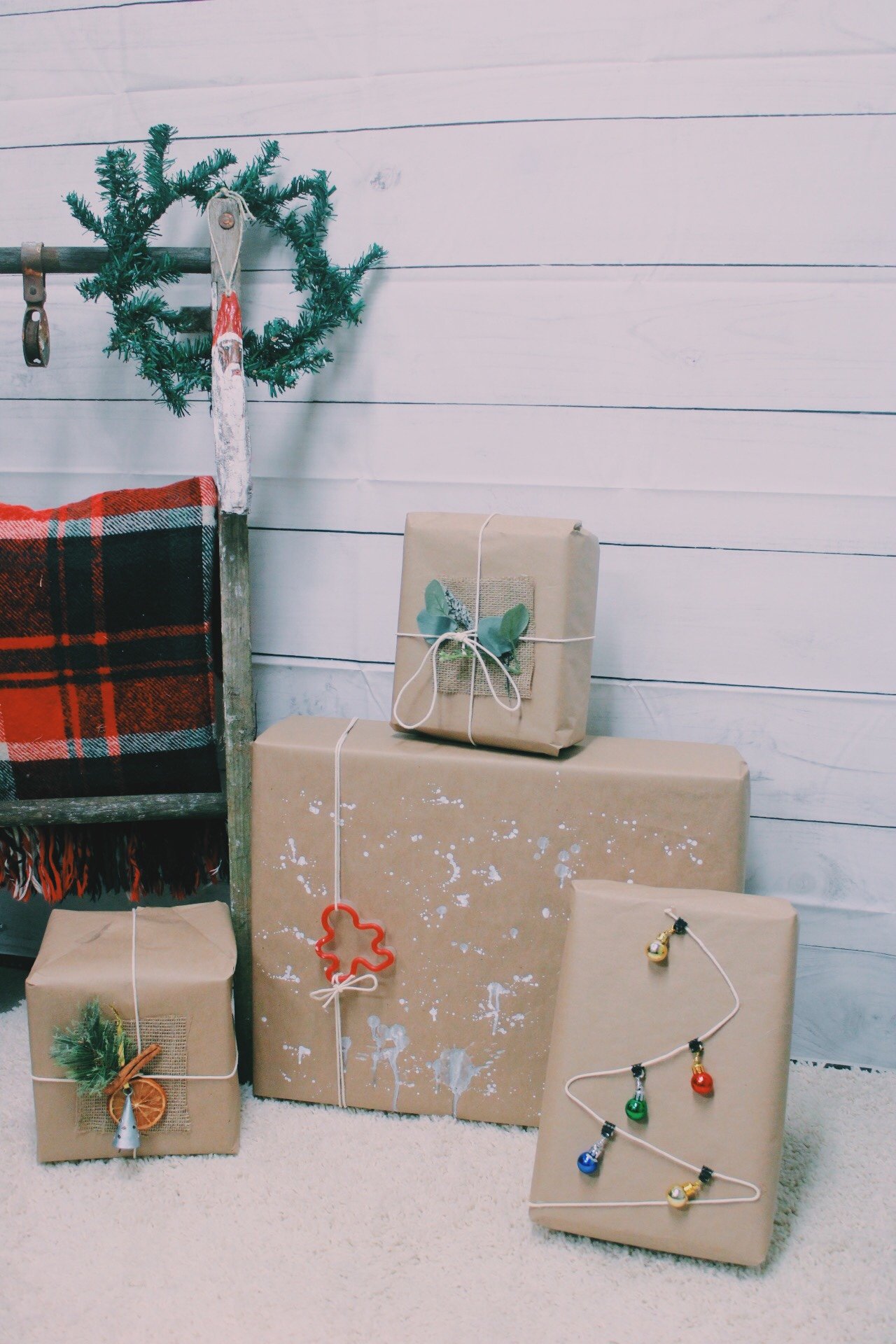 Tell me your favorite design! What would you add to yours? If you haven't started to holiday shop yet, don't worry! At least you'll know they will look pretty once they are wrapped!