Written by Ivana Davies
I know, I know… As if listening to old wives tales about pregnancy and pregnancy itself weren't challenging, now you have to face its remains. Mom belly definitely isn't helping this whole process, but that's just what it is – it's a process and we all go through it.
Don't hate it, don't feel bad about it and please don't beat yourself up because you have a mom belly. It's your scar that is telling the world "Look how amazing I am, I brought life to this planet! Hey world, this is my contribution to you!"
If you wish to lose it, there are ways to do so and until you reach your destination, I have a few tips that helped me and I hope will be of use to you as well on how to 'cover it up'.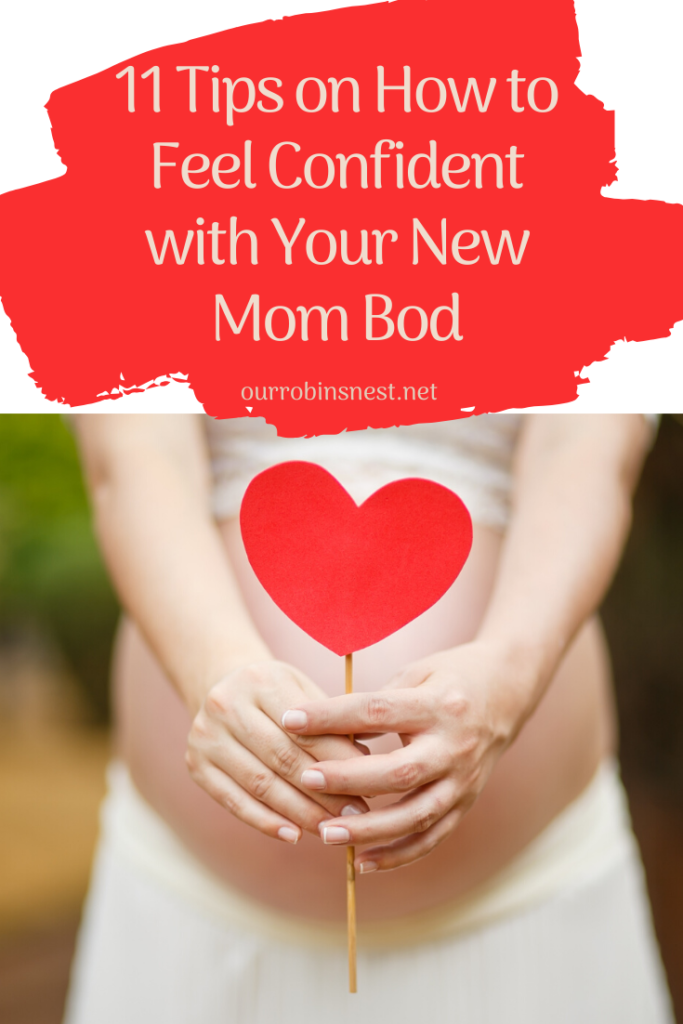 1. Shirts
The first tip is to make sure that you are wearing shirts that have prints on it. This is because when you are wearing a top with a print on it instead of wearing a solid color, then they are going to help to draw the attention away from your middle section that might be bulging.
You just need to make sure that you don't have a flower centered on your belly button because people will notice your belly even more.
2. Jeans
The second tip is to wear mom jeans. They are not going to be as bad as you might think. This is because the mom jeans are going to fit over the belly button so that you will be able to suck in your belly. Therefore, you are not going to have to suck it in yourself. They are even going to have a little panel inside of them that will help to tighten up the belly. Plus, these jeans are not going to cost you a lot of money especially if you can find them on sale.
3. Flowy
The third tip is to wear shirts or dresses that are flowy. They are going to be very comfortable. During the winter months, you will be able to wear a thick pair of leggings or tights under them so that you will be able to stay warm.
This is especially true if you pair them up with some boots. The skirts should have an elastic waistline so that they will not cut off your circulation if you have a little bit of a belly. Plus, if you lose weight, you will still be able to wear these skirts and dresses.
4. Loose
The fourth tip is to wear loose blouses. After you have had a baby, then you will need to put the skin tight attire behind you. This is especially true if you have had a lot of problems losing and gaining weight.
It is very important that you don't wear clothing that is going to hug your belly fat. If you are trying to hide a belly that might be protruding, then you will need to wear a loose blouse that is attractive.
5. Black
The fifth tip is to make sure that you have a lot of black inside of your closet. This is going to be a very slimming color to you when you are trying to lose some of your baby weight.
It is definitely need to be an essential in your closet after you have had a baby.
6. Gaucho Pants
The sixth tip is to wear gaucho pants. Even though they might not be in style anymore but if you are comfortable in them, then it should not matter. A lot of people are going to want to wear these types of pants while they are pregnant because of how comfortable they are going to be as your belly changes.
There are going to be some days after you have had the baby where you are still going to look like you might be pregnant. You want to make sure that you are not wearing any clothing that you make it like you were hiding it. Therefore, if you can find these types of pants anywhere, they are definitely going to be worth the money.
7. Jewelry
The seventh tip is to make sure that you wear some trendy jewelry. There are a lot of people who are going to wear the same jewelry no matter what clothes that they are wearing.
This might even include the same clothes and shoes that you have been wearing for years. Make sure that you are not too cheap to buy more or buying jewelry that looks cheap.
This is because when you are wearing a nice piece of jewelry, people's eyes will be directed to your face instead of your middle section that you don't feel comfortable showing.
8. Belly band
The eighth tip is to wear a belly band or splint. You are not going to have to spend a lot of money in order to get a belly band. Plus, it is going to be well worth all of the money that you are planning on spending on it.
Most of the time, you will be able to find them at a wellness store. The belly band can help to minimize your tummy after the baby, but it can also help to pull together any of the extra skin that you might have once you have delivered the baby.
This is also true of the diastasis that will need to heal properly. If not, it can have a very negative impact on your health.
9. Sling
The ninth tip is to wear your baby inside a baby carrier or sling. Not only is this going to be good for bonding with your baby but it is also going to be convenient.
Just think when you are holding your body on your mom belly, no one is going to notice the belly because all they are going to be looking at is the baby.
10. Maternity Clothes
The tenth tip is to continue to wear your maternity clothes even after you have had the baby. It might not be the ideal thing to do but you want to be comfortable when you are taking care of the baby.
Plus, you know that they are going to fit you for a little while after the baby is born. It is going to help to hide some of the things that don't feel comfortable showing.
11. Shapewear
The last tip is to wear some type of shapewear. There is a good chance that you are going to get too hot in the tight bodysuit but it is better to wear the high waisted shaping briefs. Most of the time, if you have had a c-section, then you are going to feel a little bit of pressure on the scars that can be tender. The shaping briefs help to hold the loose skin and protect the scars.
That's it. I hope my experience with mom clothes will be of use to you. But I also want to add something for all of you struggling to accept your post-baby body – what you did is amazing and you should love your body for everything it endured.
Love the miracle you made and thank your body for being strong to make it happen.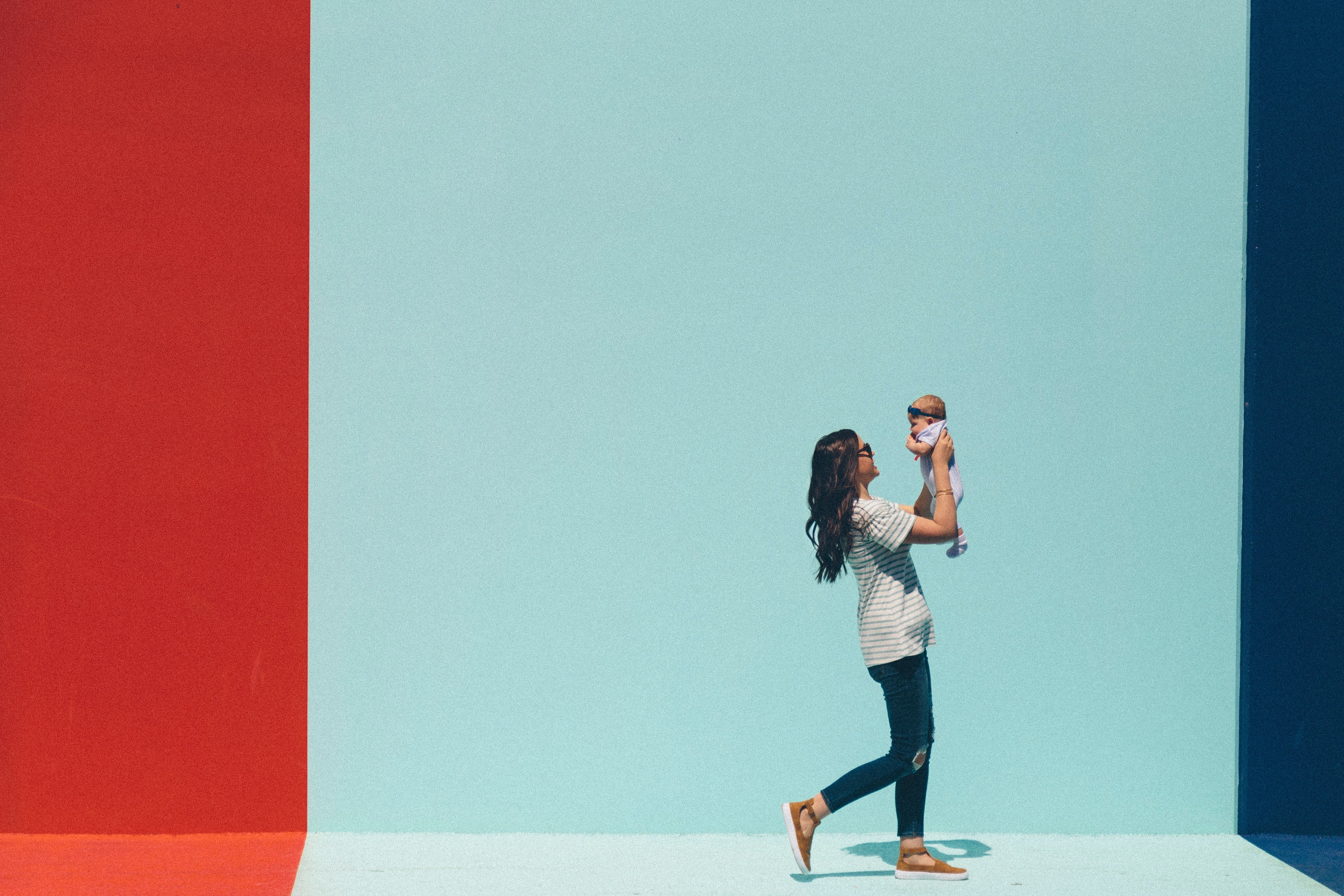 Author's bio:
My name is Ivana Davies and I'm an educator turned stay-at-home mom to a beautiful 7 year old girl and a playful 5 year old boy. Since I didn't have a clue about raising kids, I had to learn it all in a hard way. I managed to find so much information online, and that inspired me to turn to blogging to share my experiences and struggles as a mom. Being a mom is not easy. In fact, in can sometimes be pretty isolating. My blog, Find Your Mom Tribe, is here to help you connect with other moms, as well as to share mom hacks, information, and tools to help you on this parenting journey. You can catch up with us on Facebook and Pinterest.