These 5 simple techniques will make your porch fresh and welcoming for the spring season. This includes porch decor, flowers, and more.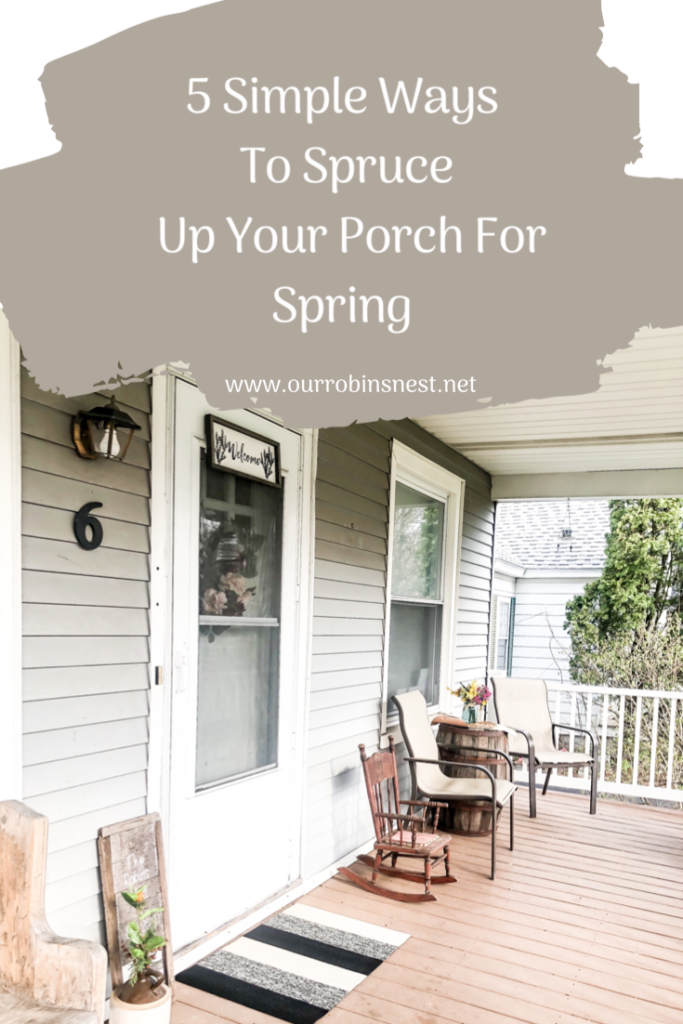 Perking up your front porch doesn't need to be difficult. In fact, just 5 simple touches will give exactly what it needs to freshen up for spring. Check out what I did for my front porch below!
Hand Painted Signs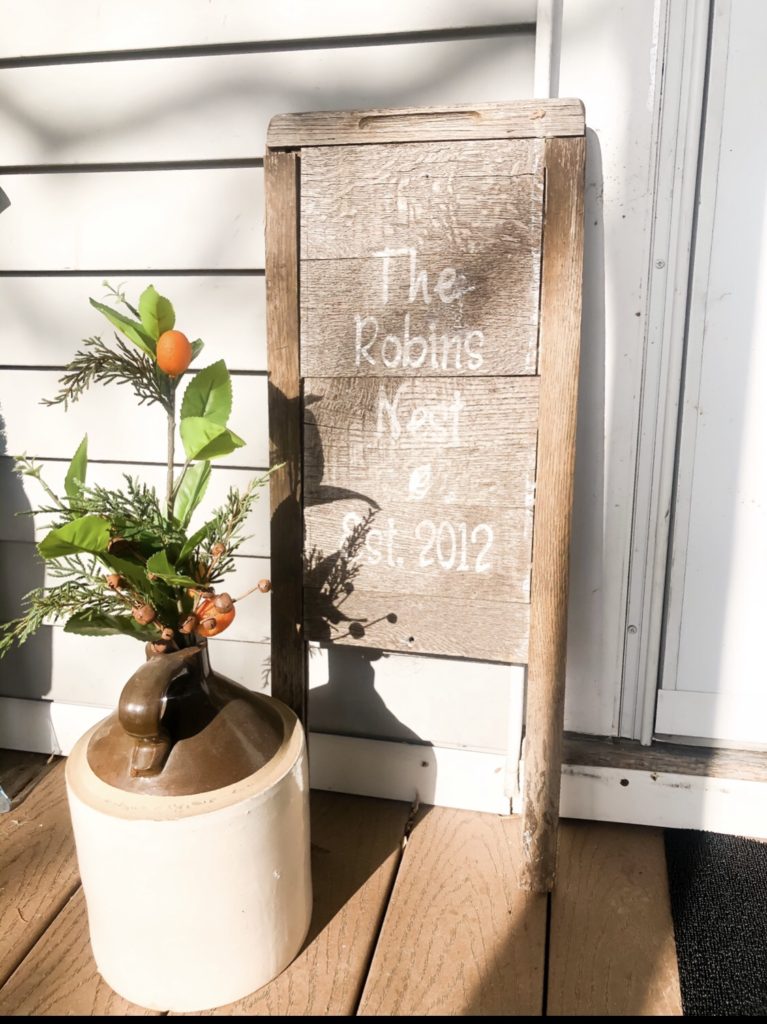 Whether you use your Cricut, hand paint or use stencils, these signs give the perfect personalized touch.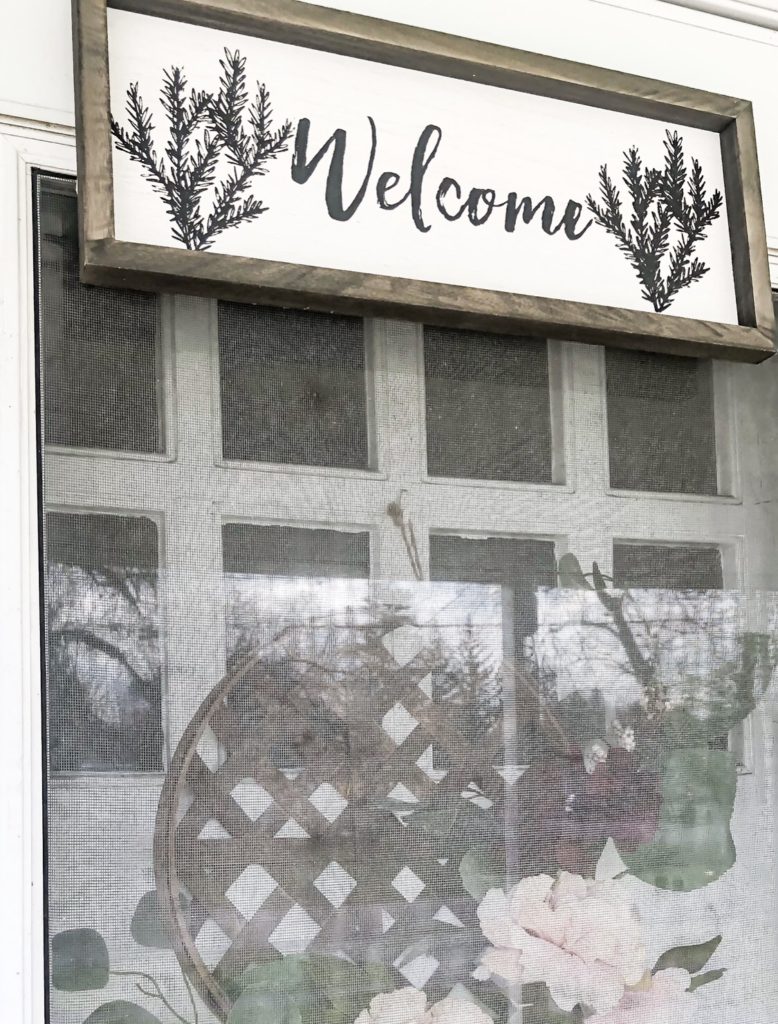 Wreaths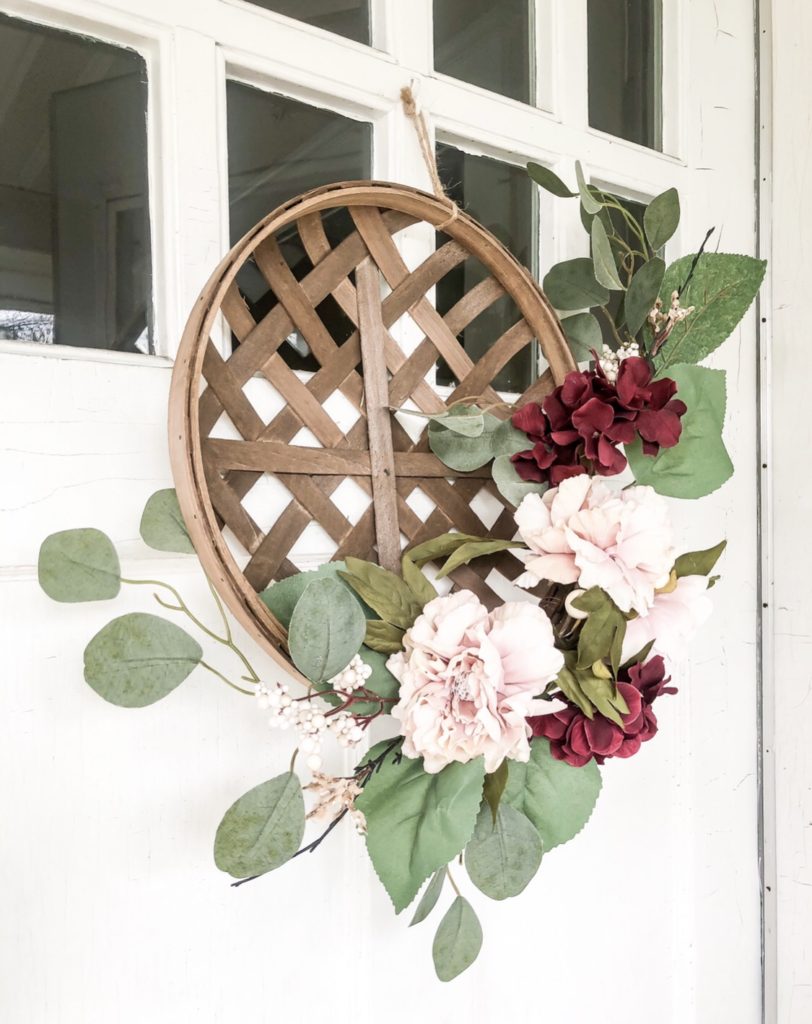 Who said wreaths were only for a certain season? Last year I found this wreath at Michael's on clearance for only $7 from their fall decor. I am using it for Spring and it fits perfectly! Thing outside the box, just because something is sold for one season doesn't mean you can't use it for another season!
Outdoor Mat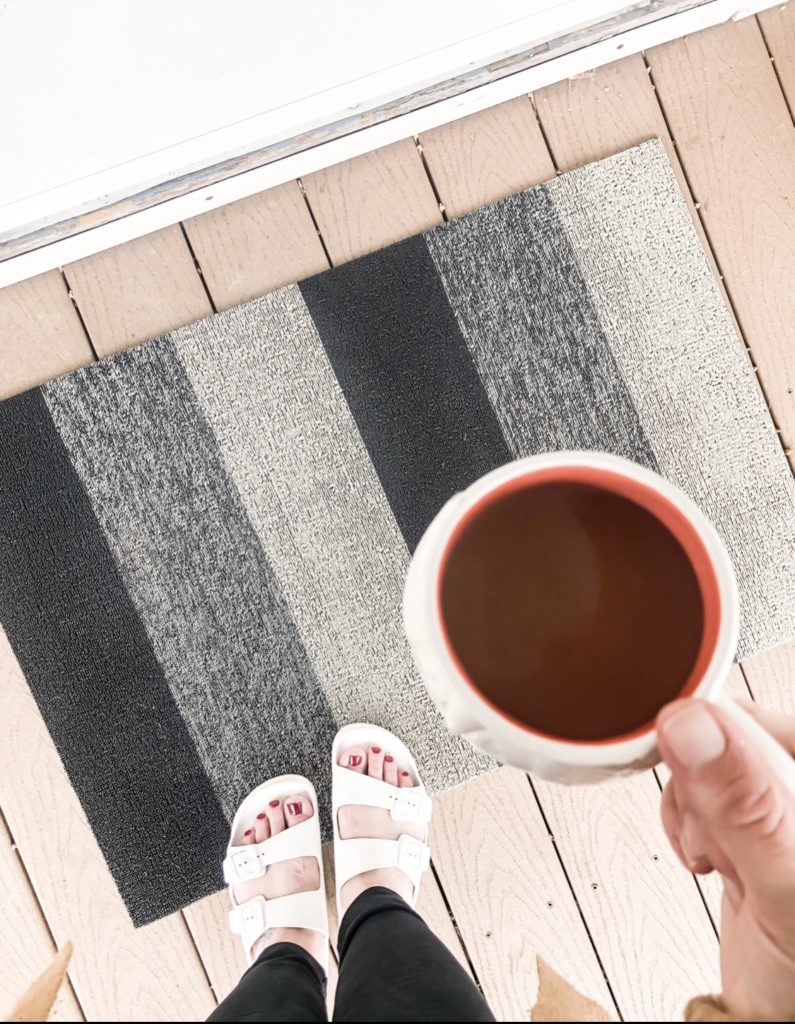 A welcome mat needs exceptional durability. Chilewich shag mats are easy to maintain and clean. They are great for outdoor use and are indestructible. This part of our house gets more traffic than other entryway during spring and summer so might as well keep that area protected.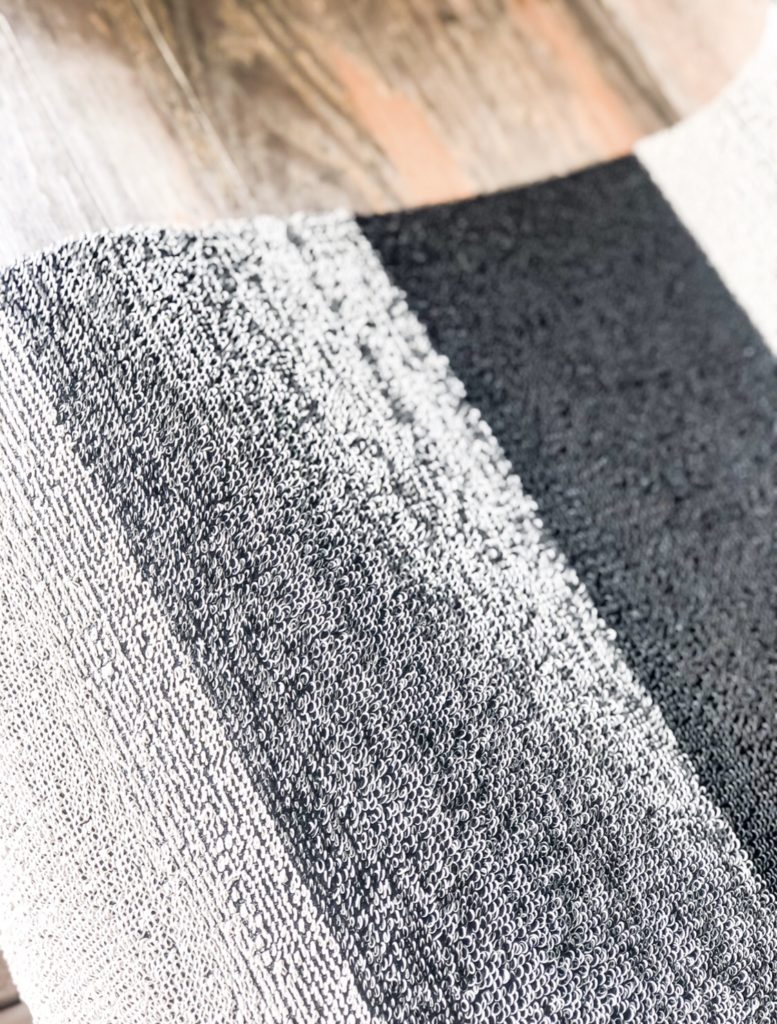 Table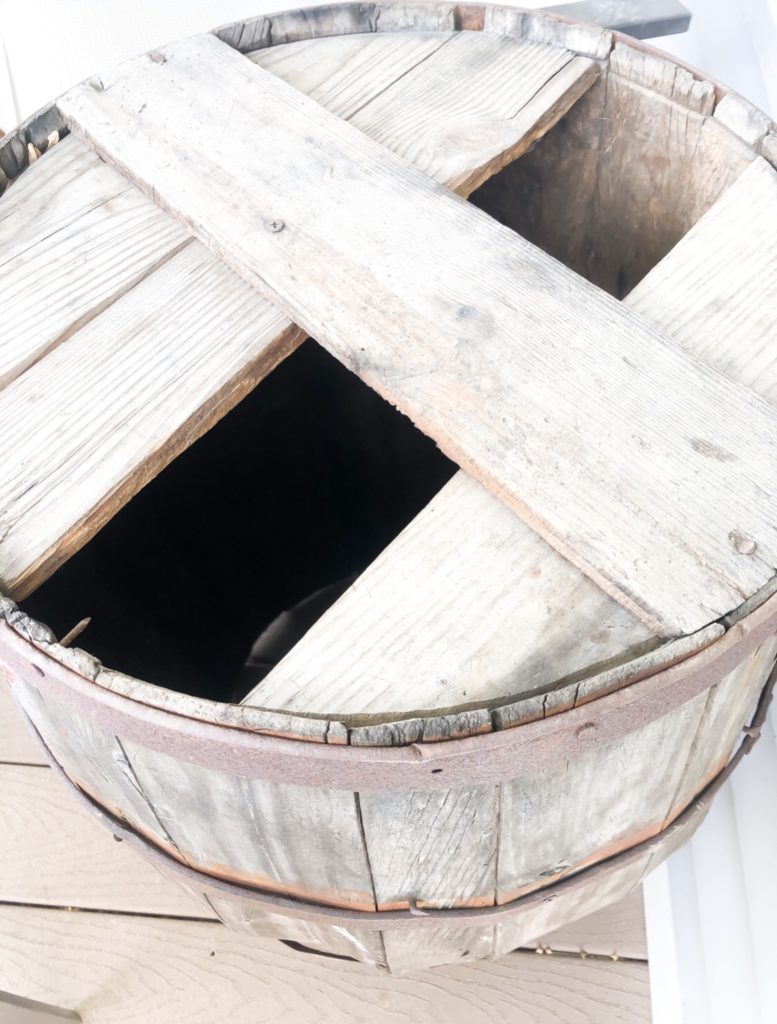 When we first bought our house almost 8 years ago, we found this barrel at a garage sale for $2 bucks. Probably one of the best things I ever bought but it has definitely seen better days. No matter how many pieces of wood we try to replace on the top it always falls off. I want this barrel to be useful as a table so with a mat and charger on top I am able to cover the missing piece.
Check out below how I continued to decorate my barrel!
Flowers
Fresh flowers can brighten any room and that includes your front porch. If you can't buy any in person, consider buying online- real or fake or explore around you and pick some! The bouquet I made with flowers from my backyard look beautiful as a centerpiece for my barrel table.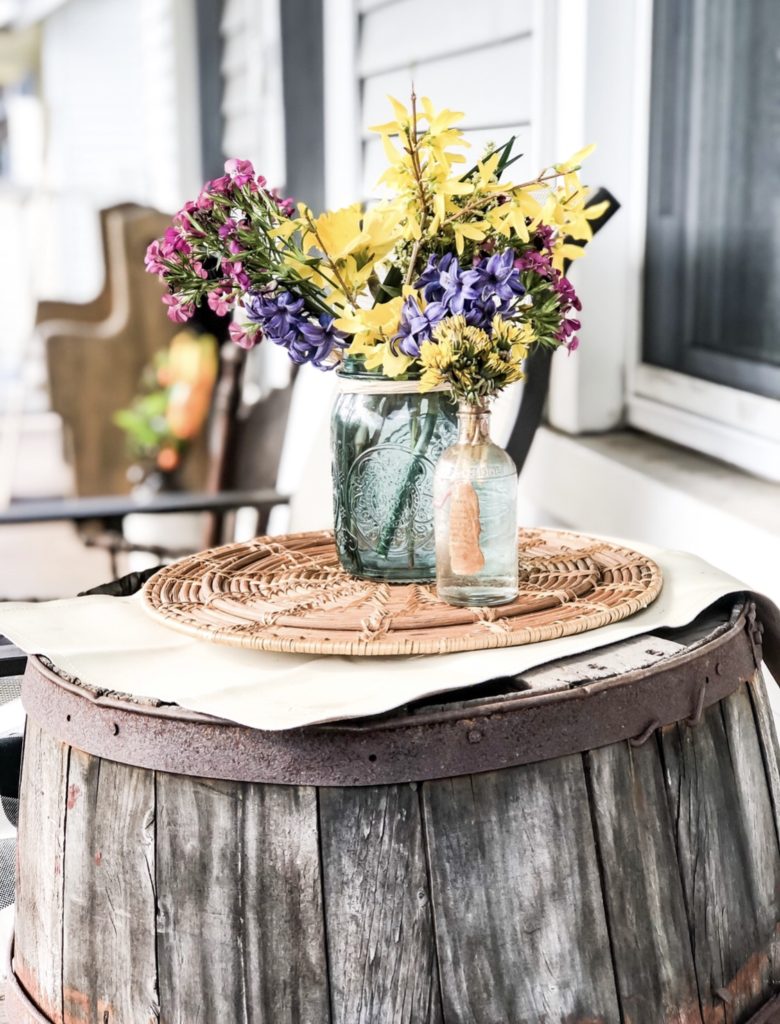 With these effortless techniques we will be able to enjoy more time outside as a family and relax! That's all we can ask for right now.
I was provided with a free mat in return for an honest review. All opinions expressed are my own and not influenced by the company in any way.