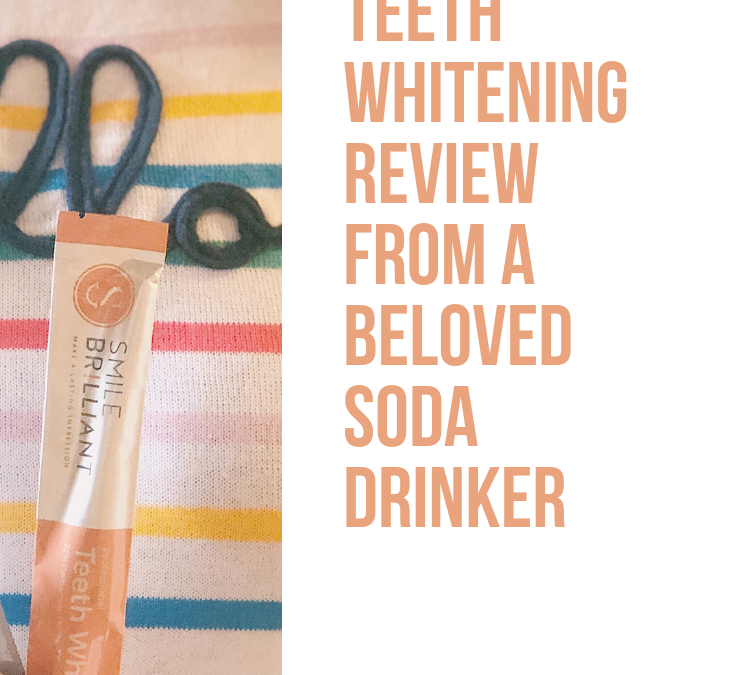 I used to be a huge coffee drinker, but when I became pregnant it became an aversion that even three years later I cannot stand the taste of it. I know, you are probably asking if I am crazy and how do I manage life. I have an answer but not too proud of it, I love Diet Coke. I will pour it in a mug in the morning, tumbler during the day and in a glass at night.
As a Diet Coke drinker, I knew it wasn't the healthiest alternative, but I never thought what it was doing to my teeth. I have tried whitening strips in the past, but they were not the easiest to maneuver and certainly not comfortable. When I discovered
Smile Brilliant
, I had no idea that this journey was going to have such an impact on me.
For the past two months, I have noticed such a difference in the whiteness of my teeth just by using the Smile Brilliant kit. To be honest, I was a little weary in the beginning about doing this. I work full time and have a
threenager
on my hands, I wasn't sure if I would be able to add something else to my daily
routine. After a few tries, I was stunned to realize how easy it was to fit this into my busy lifestyle. The trays fit comfortably in my mouth and I was able to continue doing other things in the house while they
whitening gel
did its job.
The process is quite easy, you receive a package with everything you need to make
custom teeth trays
. You easily mix some putty and put them in a tray to make the mods for your teeth. You are provided some extra just in case an error is made the first try. Once the molds are complete, you mail them back to Smile Brilliant and they will get to work.
Within in a few days, I received my
teeth whitening trays
, a very fast process! Customer service was in touch with me every step of the way and everyone I spoke to was super nice and very helpful.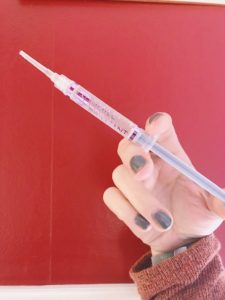 The kit comes with whitening gel and
desensitizing gel
which I highly recommend since I experienced some gum sensitivity in the beginning. There were detailed instructions and recommendations that came with the kit which I also found very helpful.
The more I used Smile Brilliant whitening kit the easier it got, and I noticed results within a week! It has been two months now and I am very satisfied with the results. Check them out below!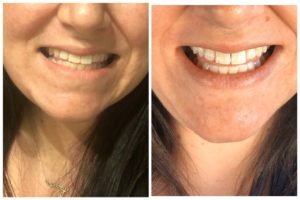 I am so confidant with Smile Brilliant that I wanted to share them with you!
Join my giveaway for a chance to win a $149 credit! That is the value of the T3 Sensitive System. Giveaway is open to Australia, Canada United Kingdom and United States. It is a must try! Click the link
here.
I am also sharing with you a special promo code if you decide you cannot wait for the giveaway to be over. Use code ourrobinsnestblog15 for 15% off your order.
I hope this review was helpful for all you coffee, tea and soda drinkers! There is no shame in your game, but Smile Brilliant is here to help!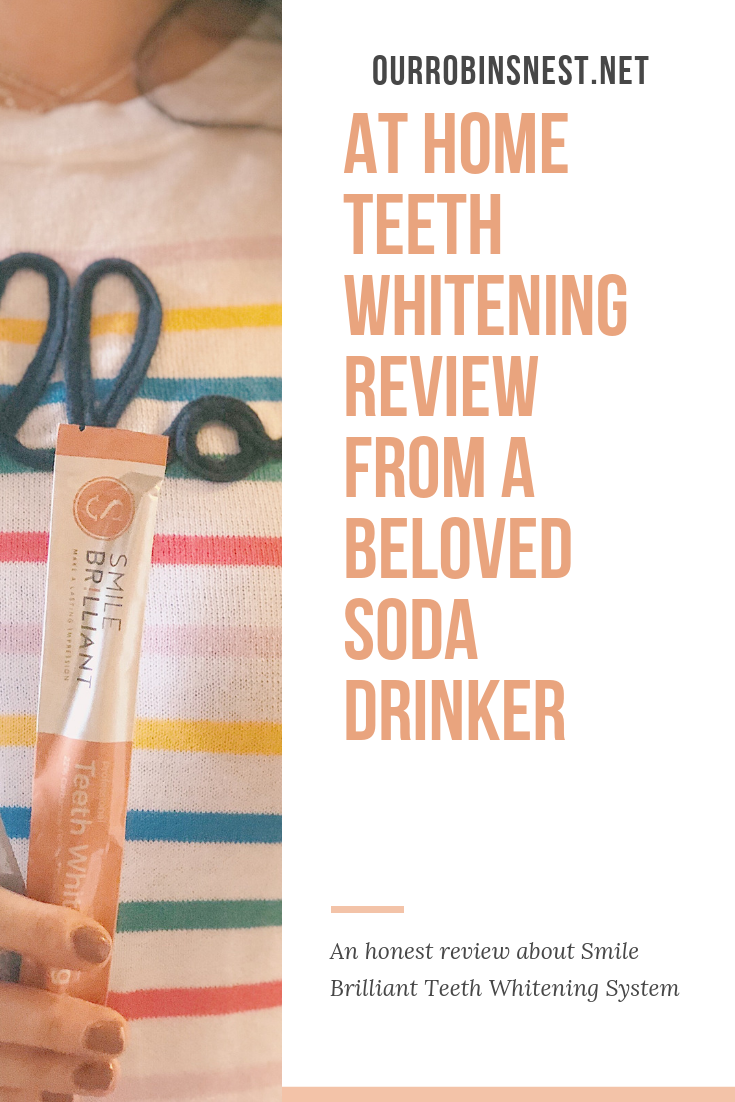 Disclaimer: I was provided with this free product in return for an honest review. All opinions expressed are my own and not influenced by the company in any way.