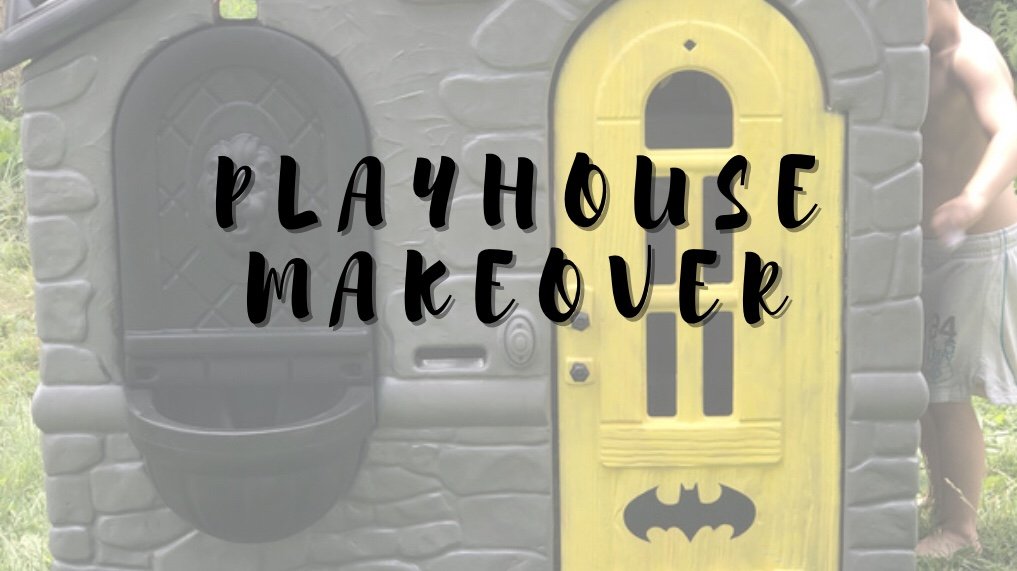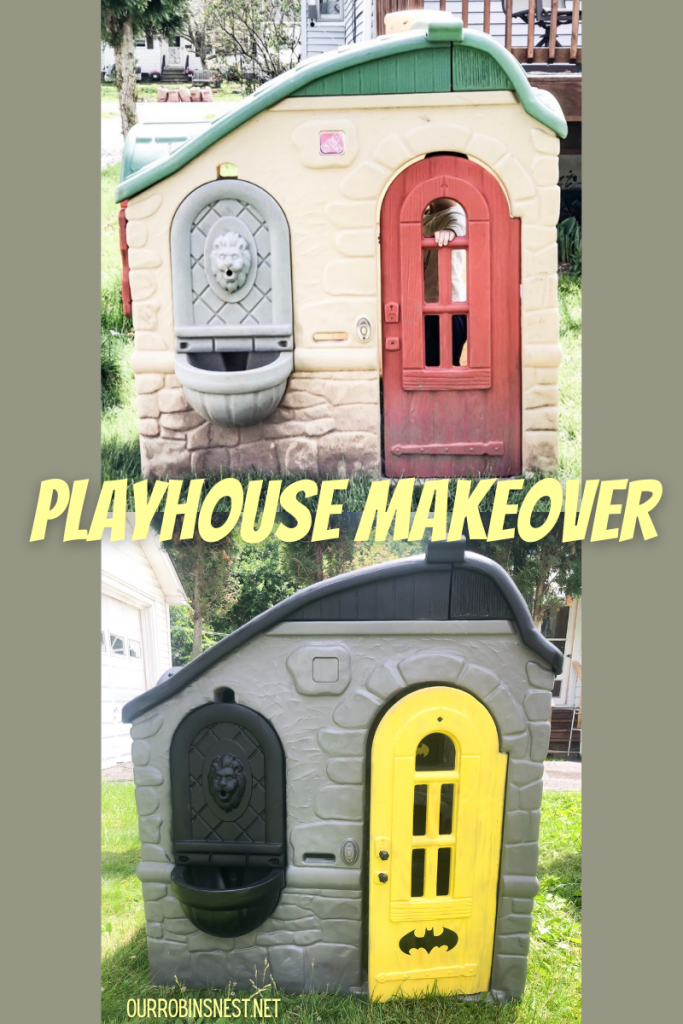 This post contains affiliate links.
A year ago, Dan was on his way home and found an old playhouse on the curb. If you know us you would know that we would never pass this up.
He brought it home and quickly put it together. Franco was happy and played a little in it but as the months went by, he stopped going into it.
A year later it has been untouched but for me, I wasn't ready give it up.
I did some research online and found so many playhouse makeovers. I had to do it. Even if this was the last year Franco plays with it.
I wanted the playhouse makeover to reflect Franco and his love for superheroes. I decided to do one of his favorites, Batman.
The before..
I unassembled the house and gave it a good power wash, crazy how much gunk was on there!
Unassembled and power washed..
Spray paint..
I used Rust-Oleum Painter's Touch 2X Ultra Satin colors. This paint stayed on the plastic the best and great coverage. The only gods color I did was for the door because it was the yellow I was looking for. Honestly, it didn't go on well. I had to do multiple coats and it was streaky. I waited about an hour in between to apply a second coat.
Little additions..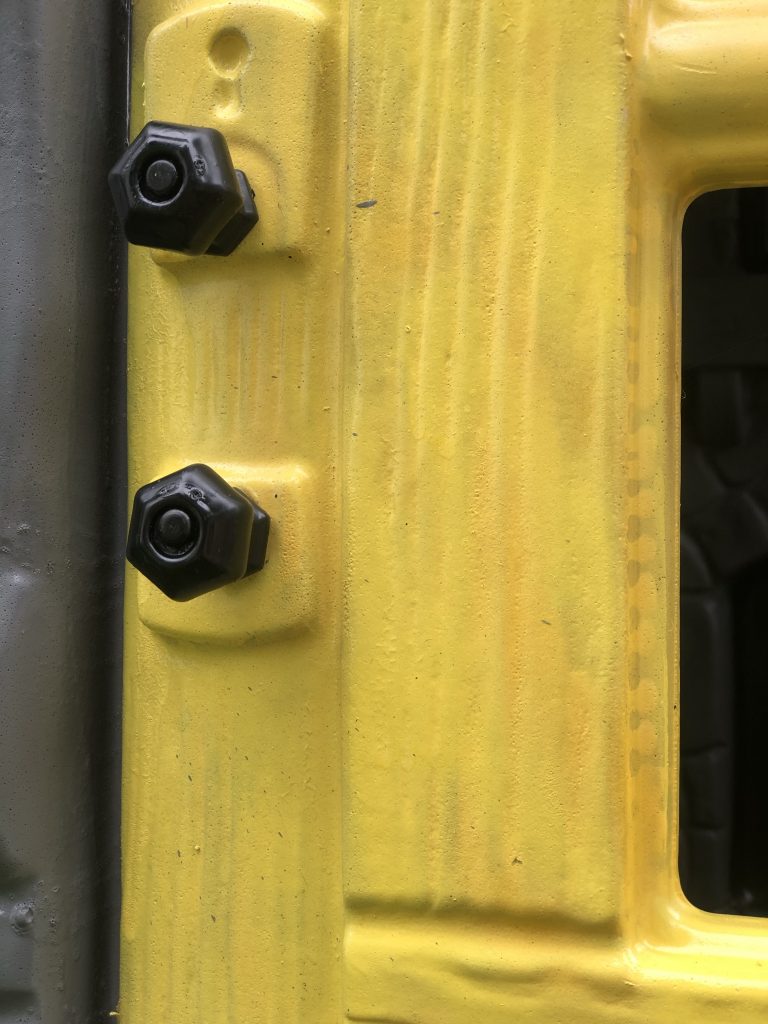 There were some things missing so I had to get creative with things I already had. I added these vintage draw knobs and spray painted them black for the door handle.
Make Batman emblems all over.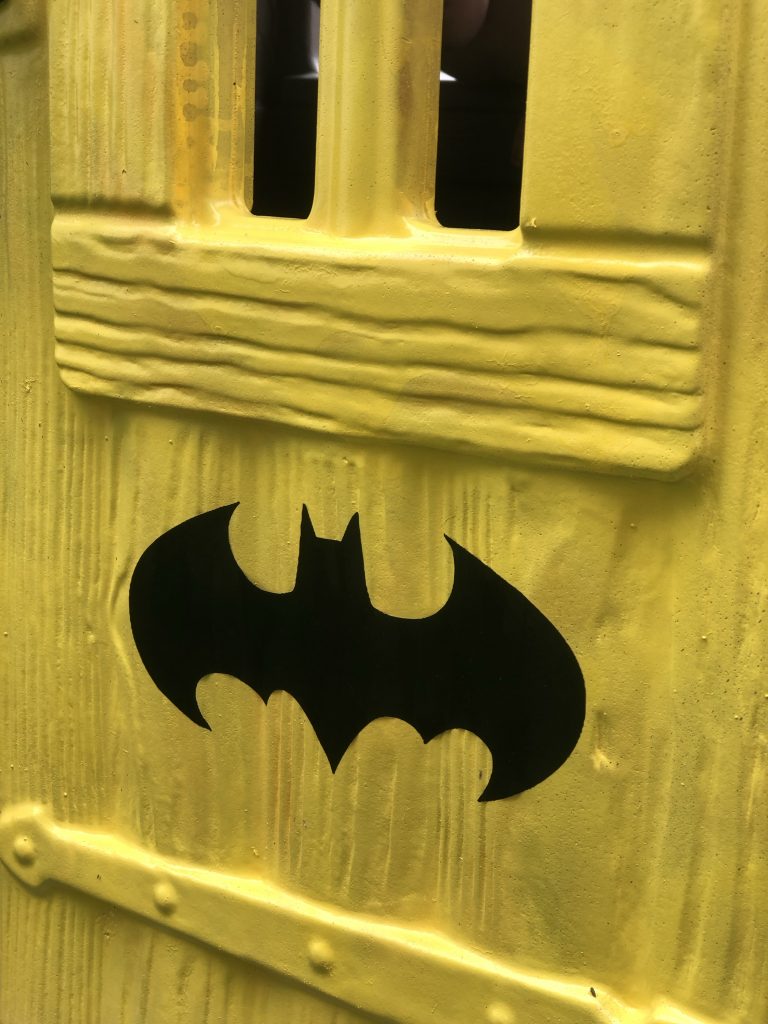 My Cricut Maker came in handy for this project and made a bunch of Batman emblems. It added the final touch on the house.
More emblems around the house.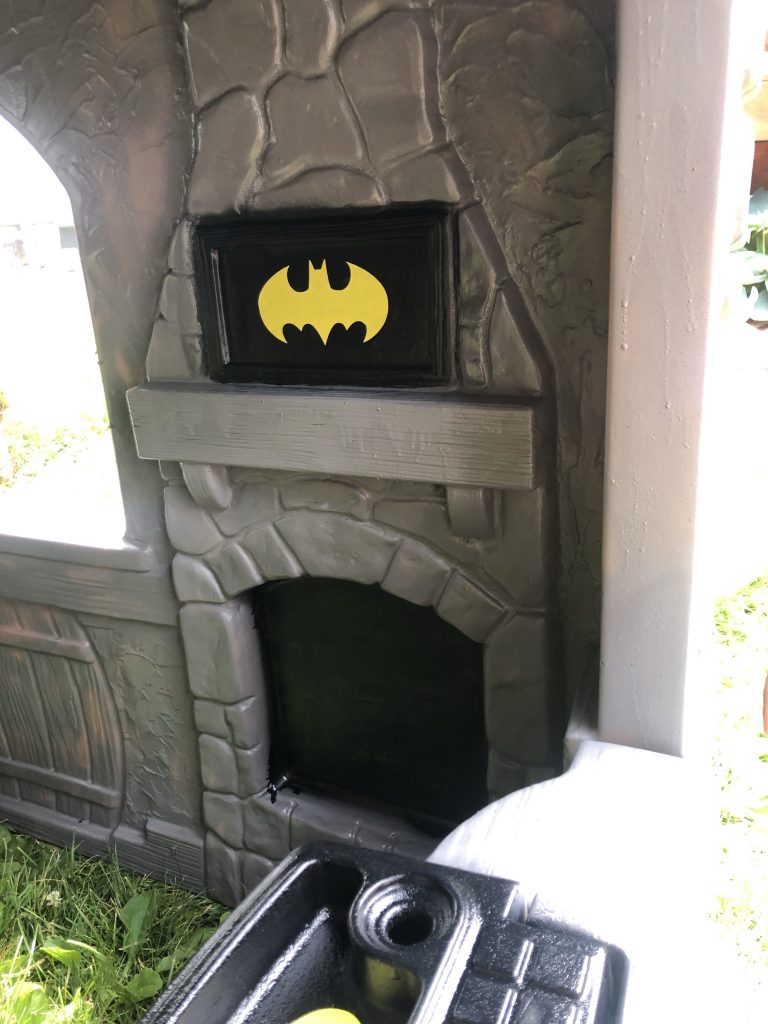 There used to be a phone hanging on the wall but since we never had it I stuck a flashlight in the holder.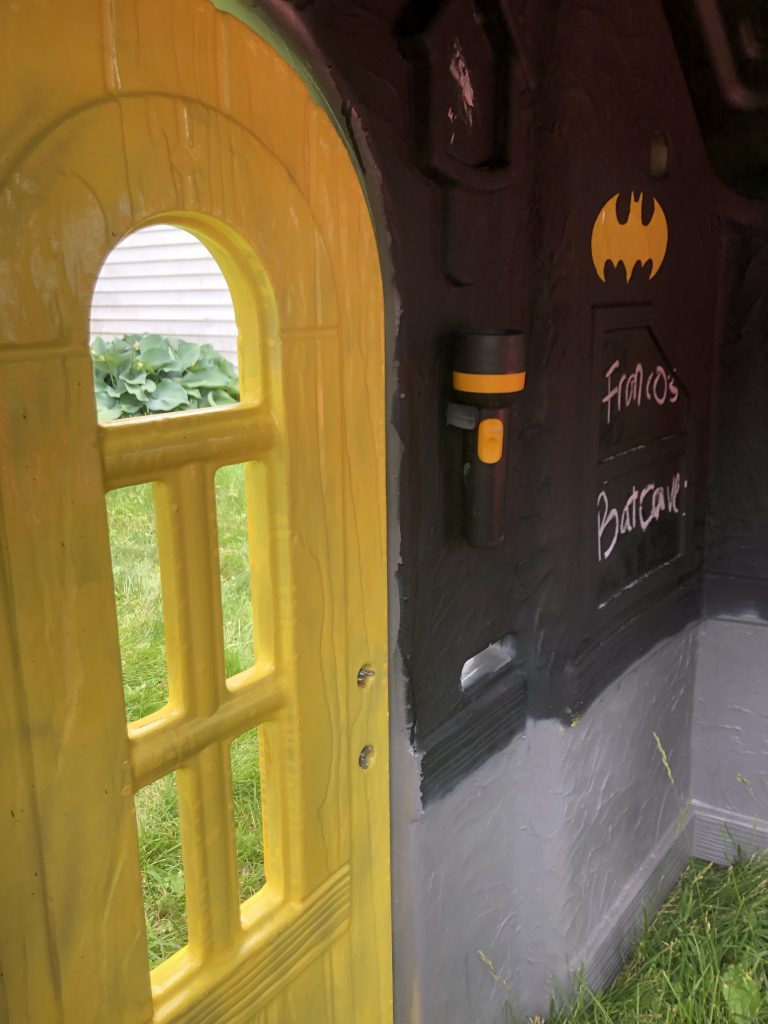 Top part of inside the house was painted with chalkboard spray paint.
Assemble and play!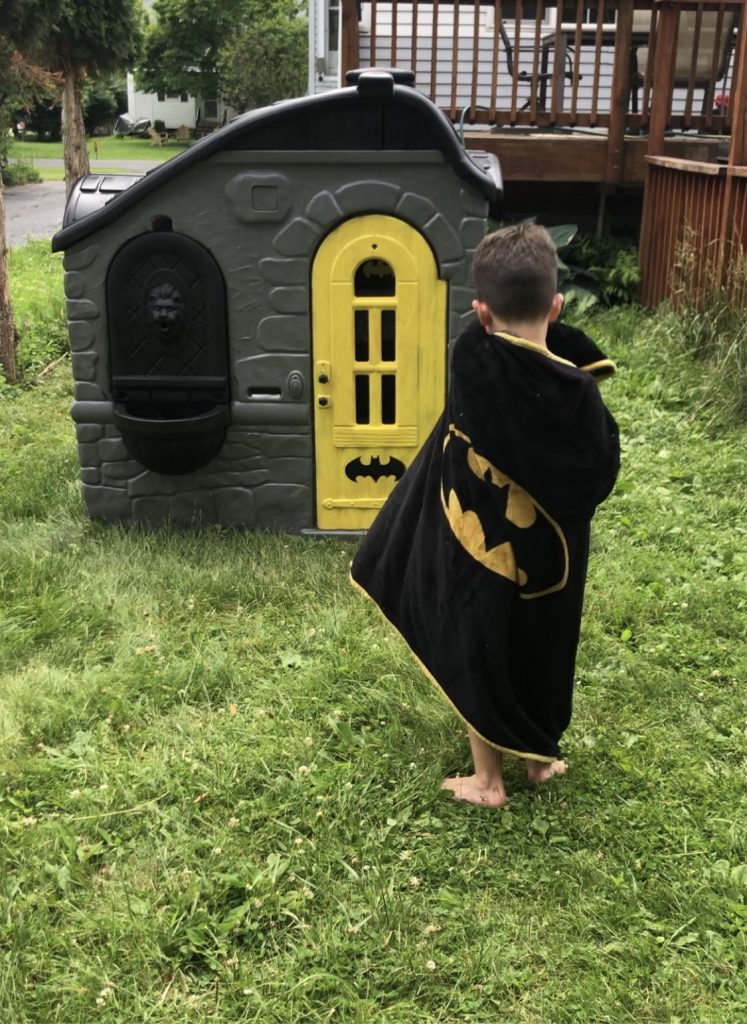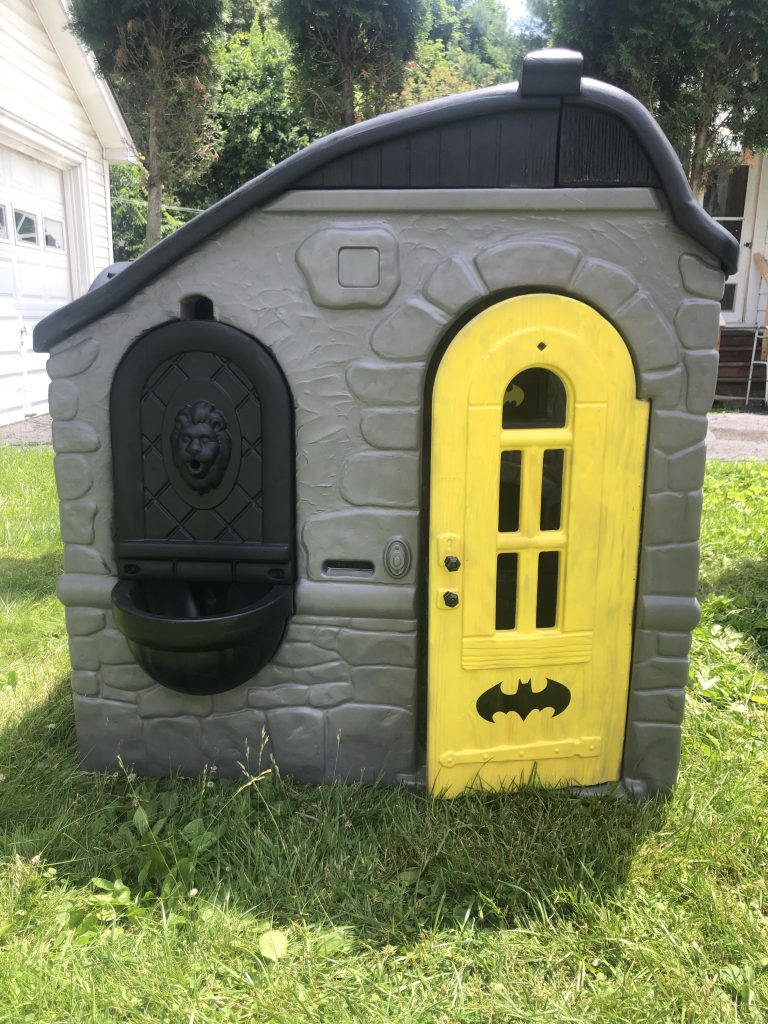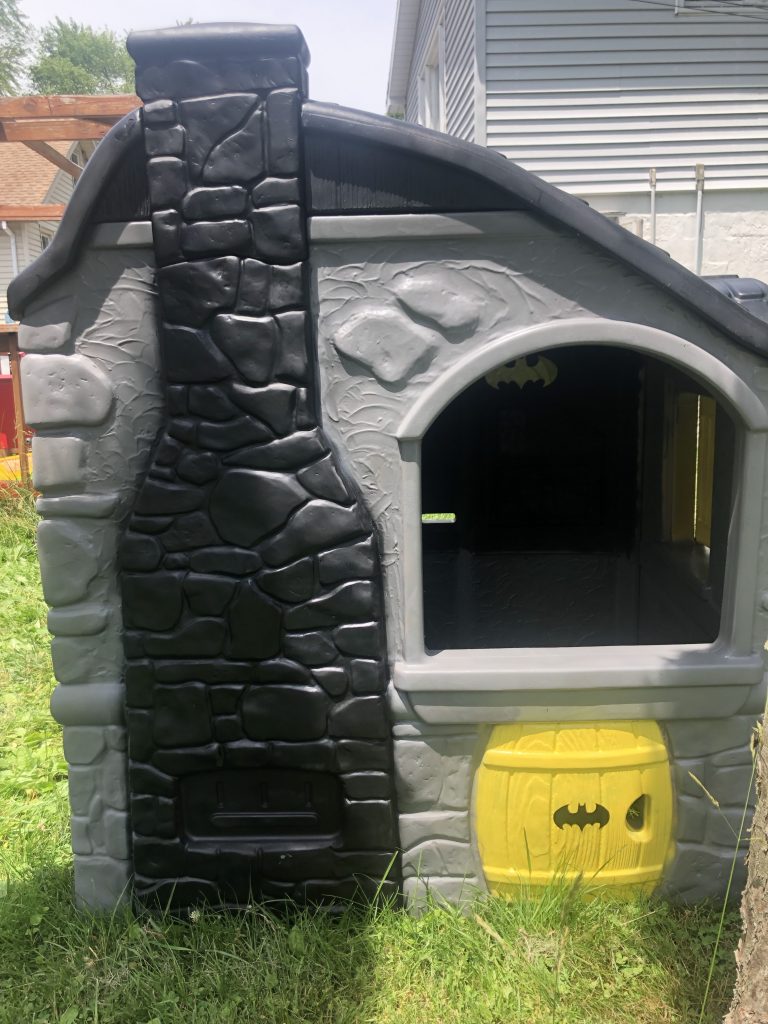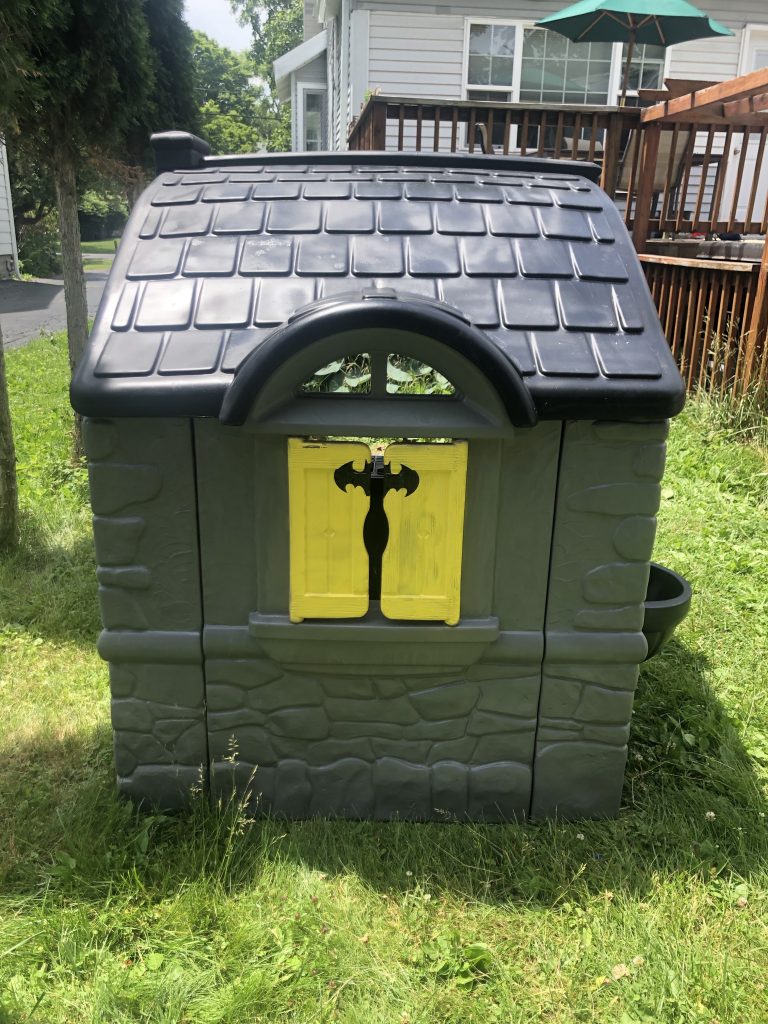 Overall, I spent about $70 on spray paint and it was worth it! In my opinion this is better than any store bought playhouse design.
Here are the colors I got for the playhouse and materials I needed.