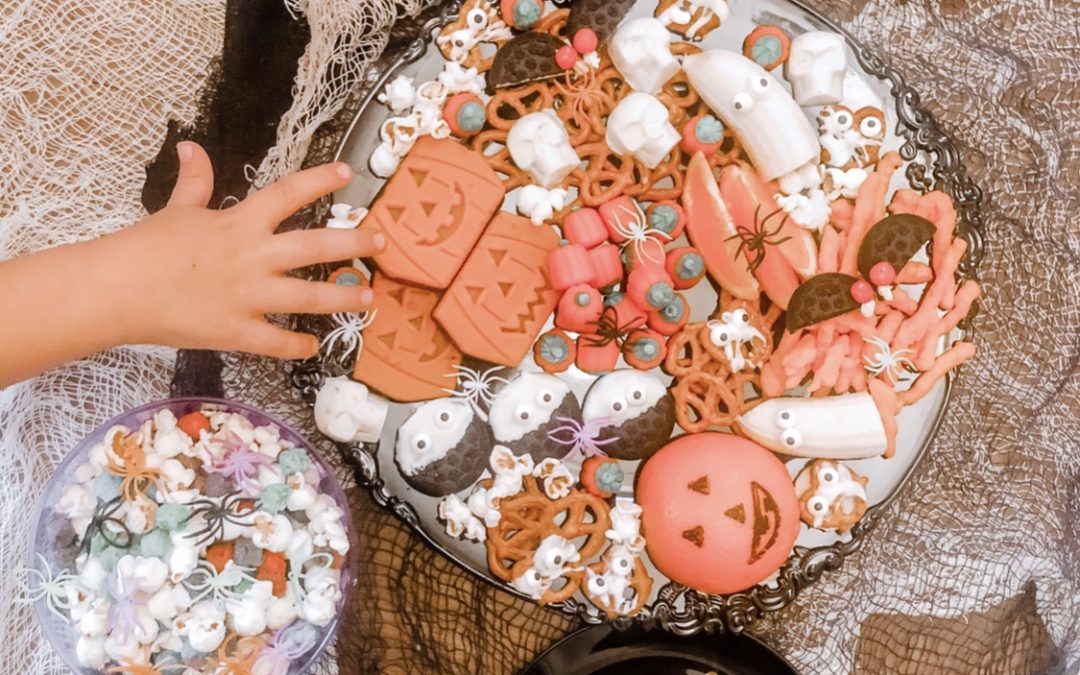 I have partnered with Party City and all opinions expressed are my own.
For the past 7 months nothing has been normal. The more hopeful we get about returning to what we know, things get more uncertain. Halloween is a big deal in our home and I promised that no matter how different things are, we are going to celebrate.
The benefit is there are many ways to enjoy this spooky season safely and I am going to share ways to make this the safest and most memorable Halloween ever.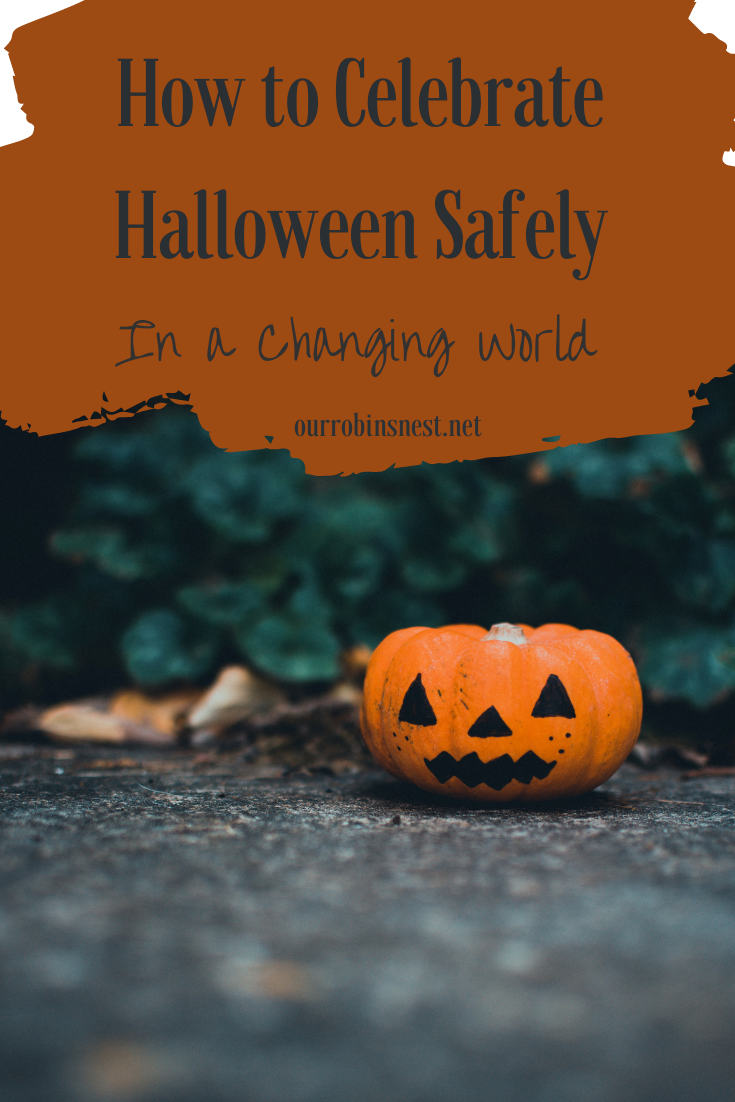 Wear Costumes With A Mask
There are a ton of costumes that come with masks, consider choosing this years costume that has one to help the spread of germs. If you decided to go trick or treating outside, this will come in handy if you can't stay six feet apart.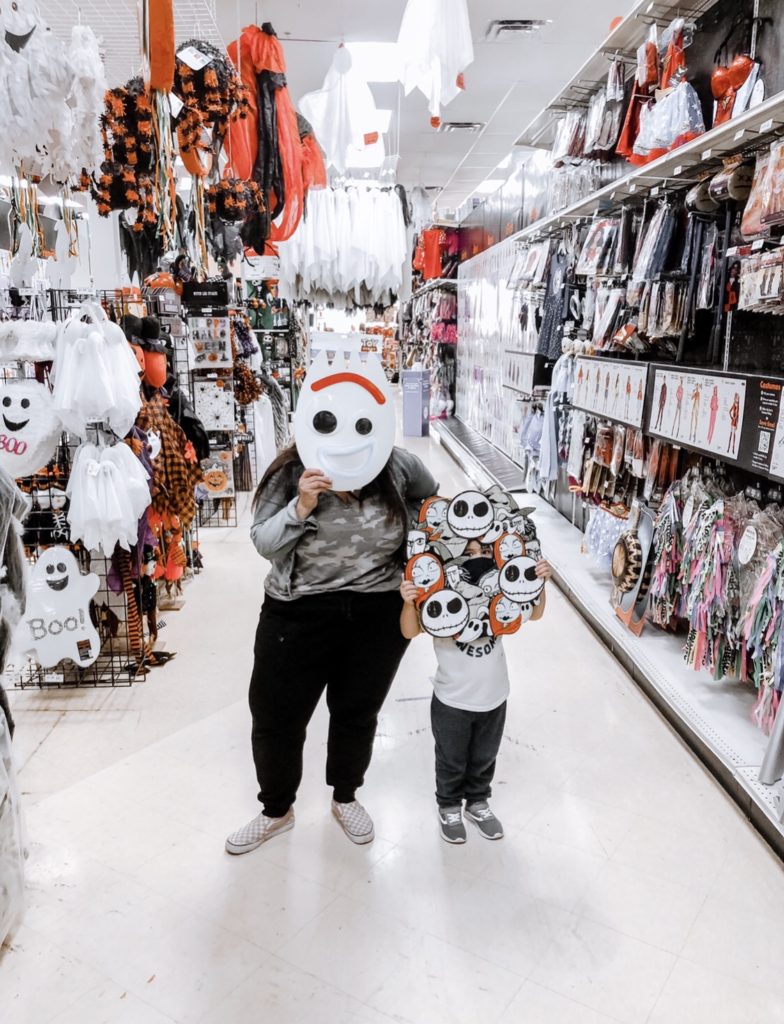 Boo Your Neighbor
Gather some fun Halloween themed treats and leave them on 2-3 neighbor's doors with a door sign and instruction poem included in the basket. Ring the doorbell and run away. The instructions will direct the neighbors to do the same thing to other neighbors. Get some great ideas here!
Social Distance Halloween Party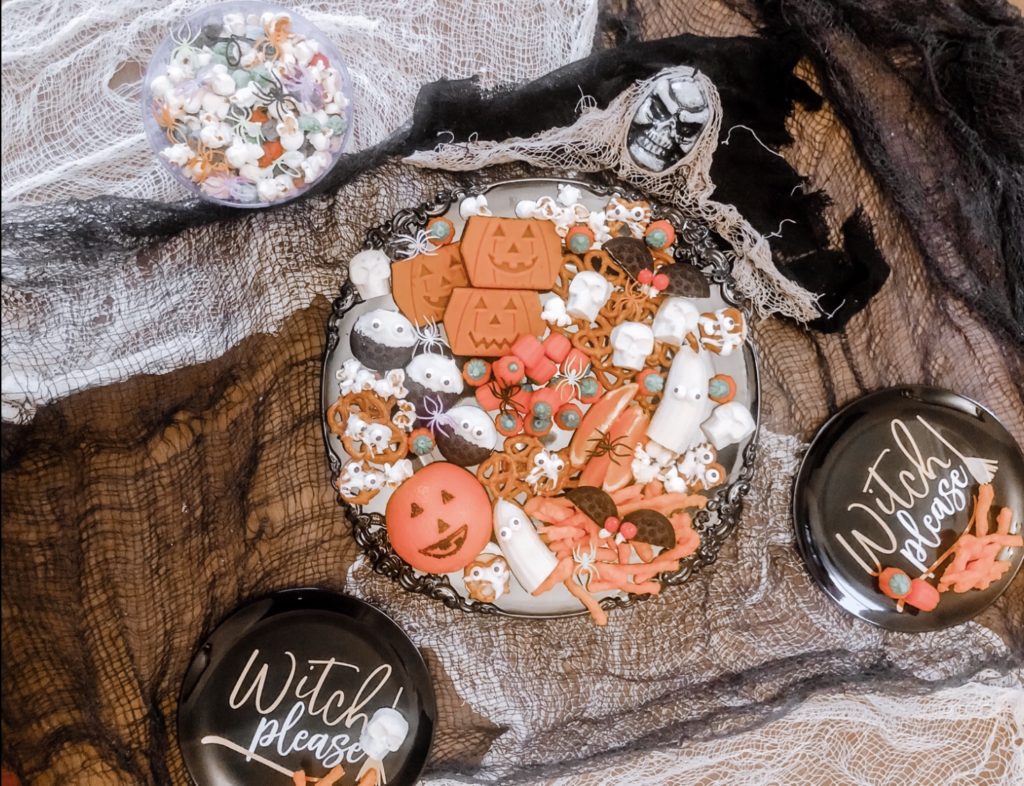 Gather a few friends and family to come over ( in there costume masks) and celebrate! Decorate your home and serve all the treats. Party City has all of your decorating needs in one stop. They have 'scary' affordable prices for decorations and festive ways to serve food.
Check out our Spooktacular decor table scape of treats! All these serving bowls, plates and cloths were around $15.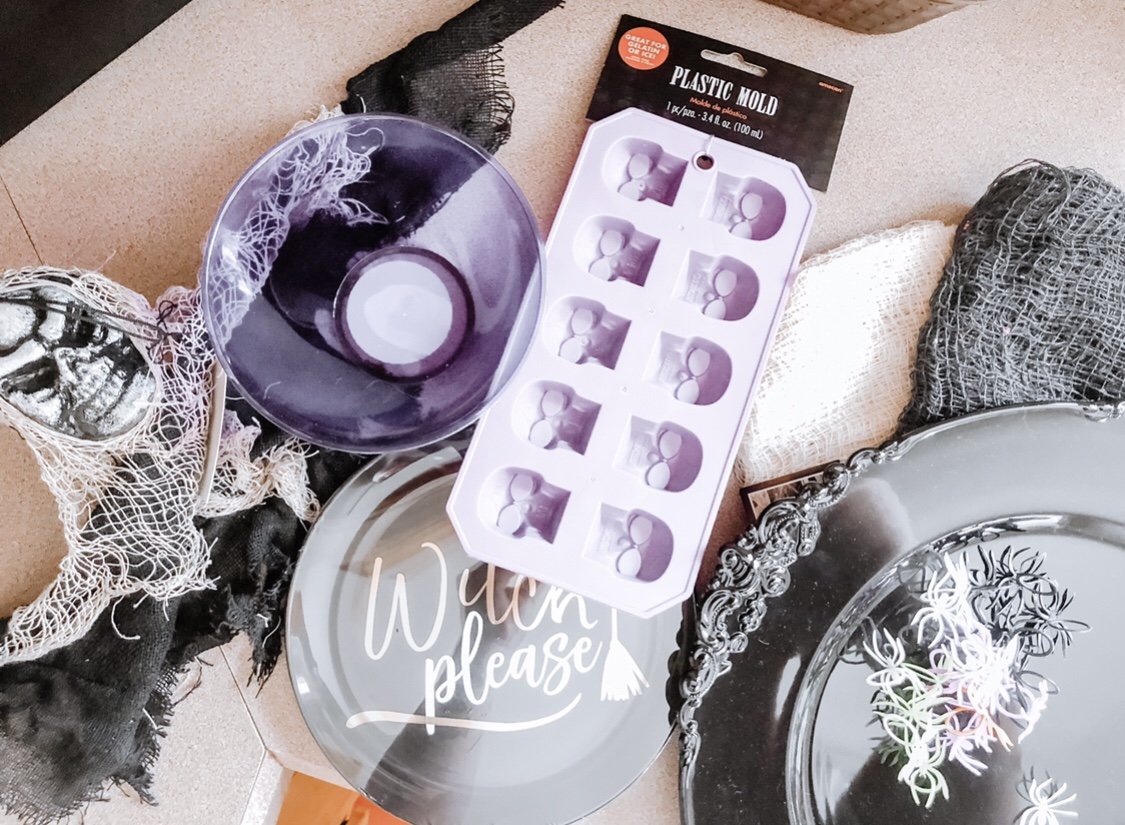 I also grabbed this skull mold to add some chocolate treats to our graze board as well!
The best part is Party City offers curbside pickup and free same day delivery for extra safety!
Virtual Halloween Party
If you don't feel comfortable having people over, host a Virtual Halloween Party via Zoom or Facetime. You can find decorations and spooky backdrops from Party City that will definitely be a hit. Make some goodie bags and deliver to your friends and family and you can all enjoy them together! Check out these basket ideas here to deliver to your friends and family.
Safe Trick or Treating
Trick or Treating can be safe with these tips! Make markers that are a safe distance by using duct tape. Kids can stand on these markers and wait for their candy. To serve the treats, you can use an extended grabber to place the candy in their bags. If you are the one taking your little ones trick or treating, make sure to wipe them down before you open and eat them!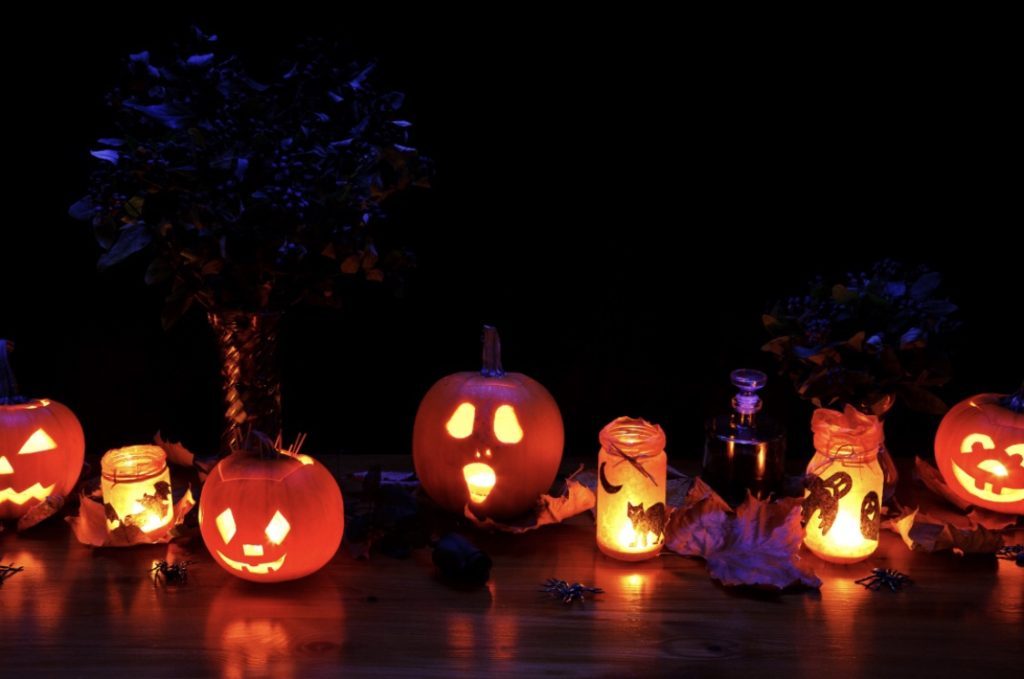 Last but not least, wash your hands and sanitize! Keep pocket hand sanitizers with you at all times and most of all have fun. We can easily keep the spirit of Halloween alive with these simple tips and ideas.