Spring has sprung! Well not really considering Upstate NY got a ton of snow and expecting another storm this weekend, BUT I am definitely having spring fever.
I have moved into making some spring DIY and I have to share one of my favorite ones. I made some mini Easter eggs with dried beans and they are so adorable! They can be used for a counting activities, sensory bins or decorate in doll houses.
I have made colored macaroni before and this is just as easy. Check out how I made them!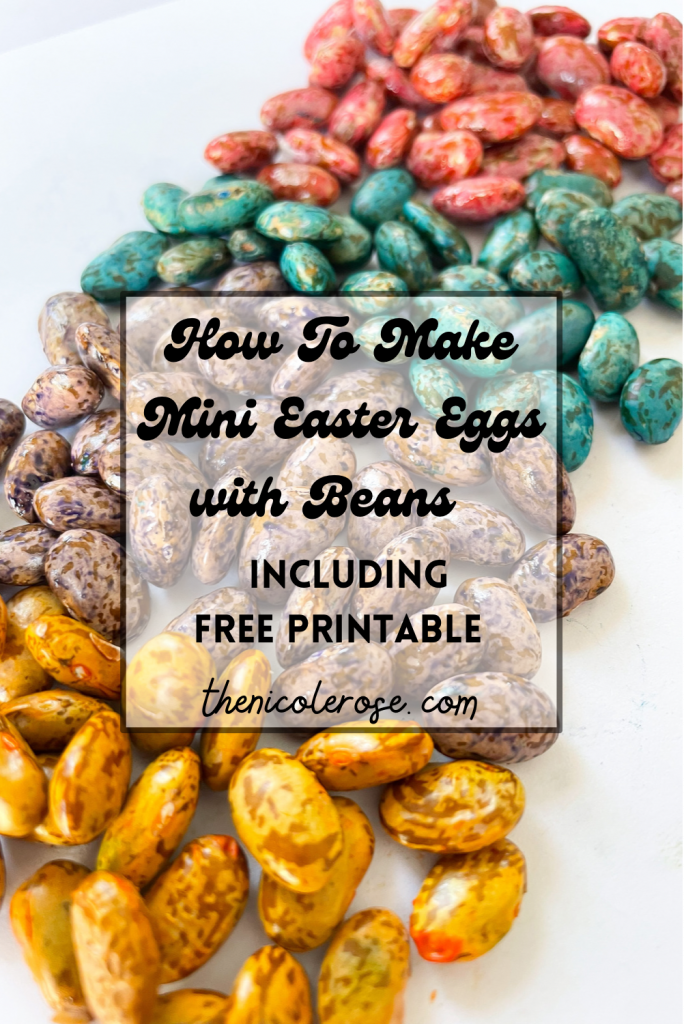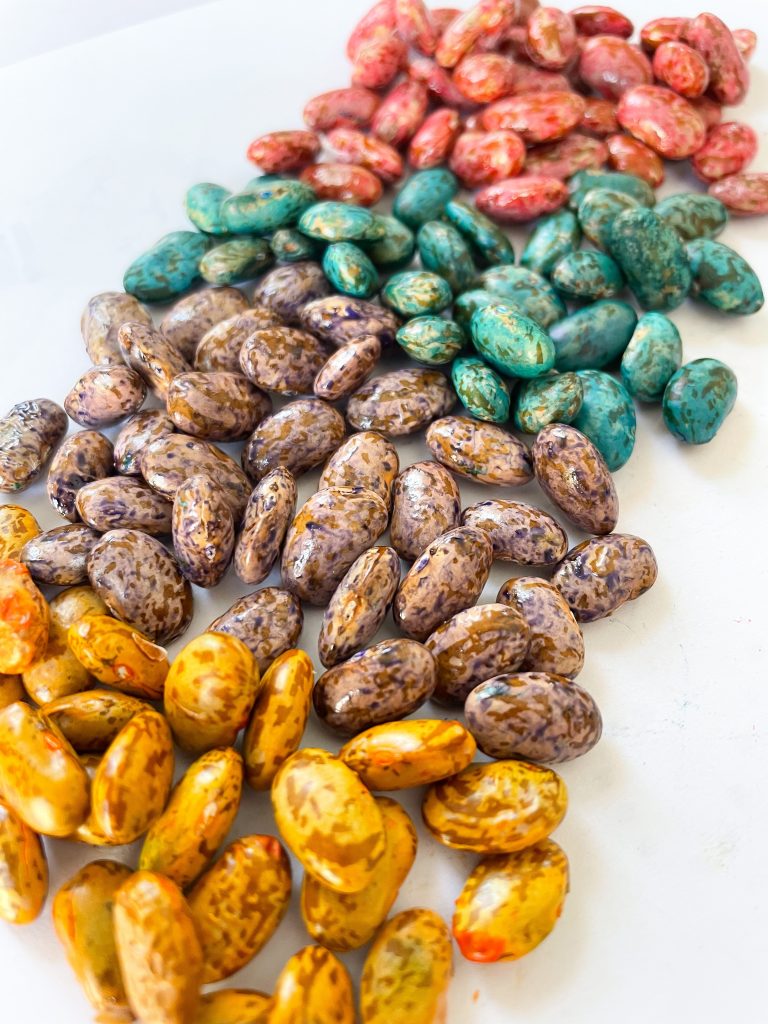 Add a cup of white or light colored beans in a ziplock bag and a about 20 drops of desired food coloring. Add about a tsp of vinegar into bag. I do not recommend using gel food coloring, I did not find the color to stick at all. Seal the bag and shake it up until beans are completely covered. Pour them out onto a paper towel and spread them out evenly have them air dry overnight.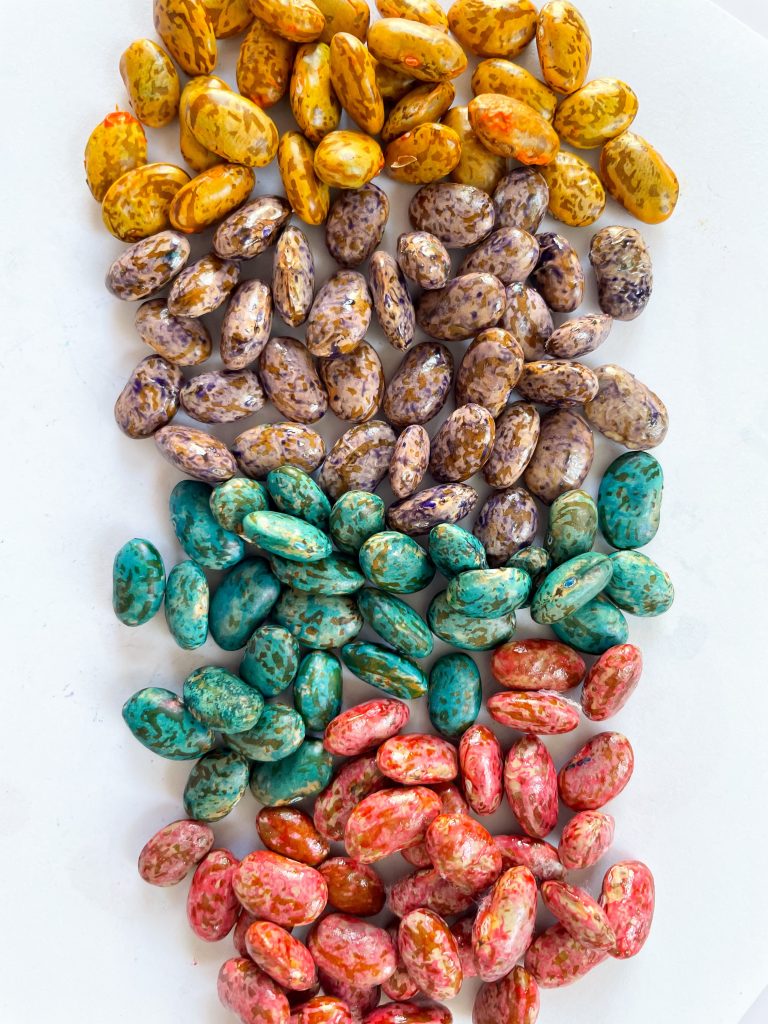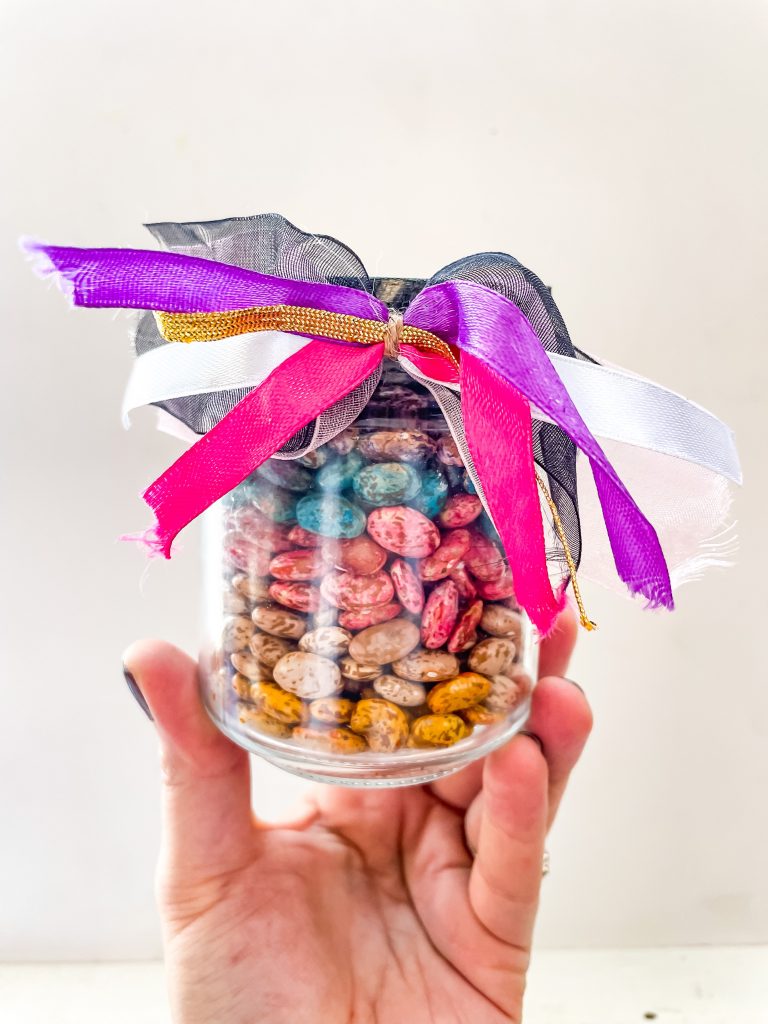 These make adorable Easter basket fillers!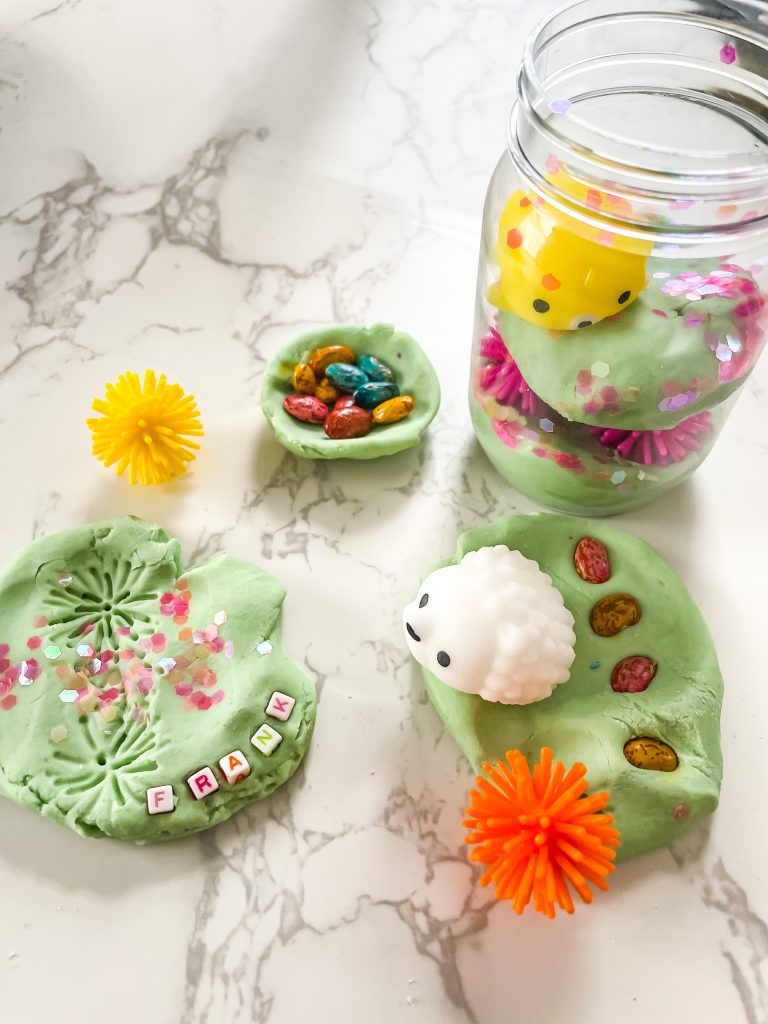 They are also fun to add to play dough activities.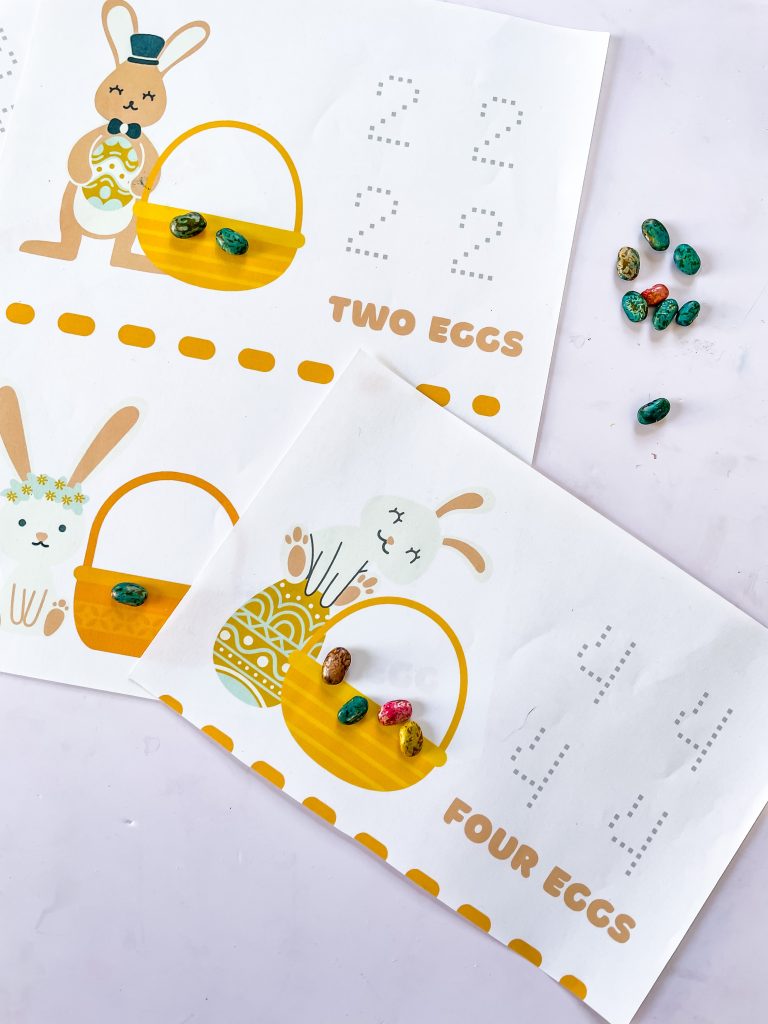 For festive counting activities, check out this fun printable I made. Subscribe to my newsletter to get this printable plus so many more!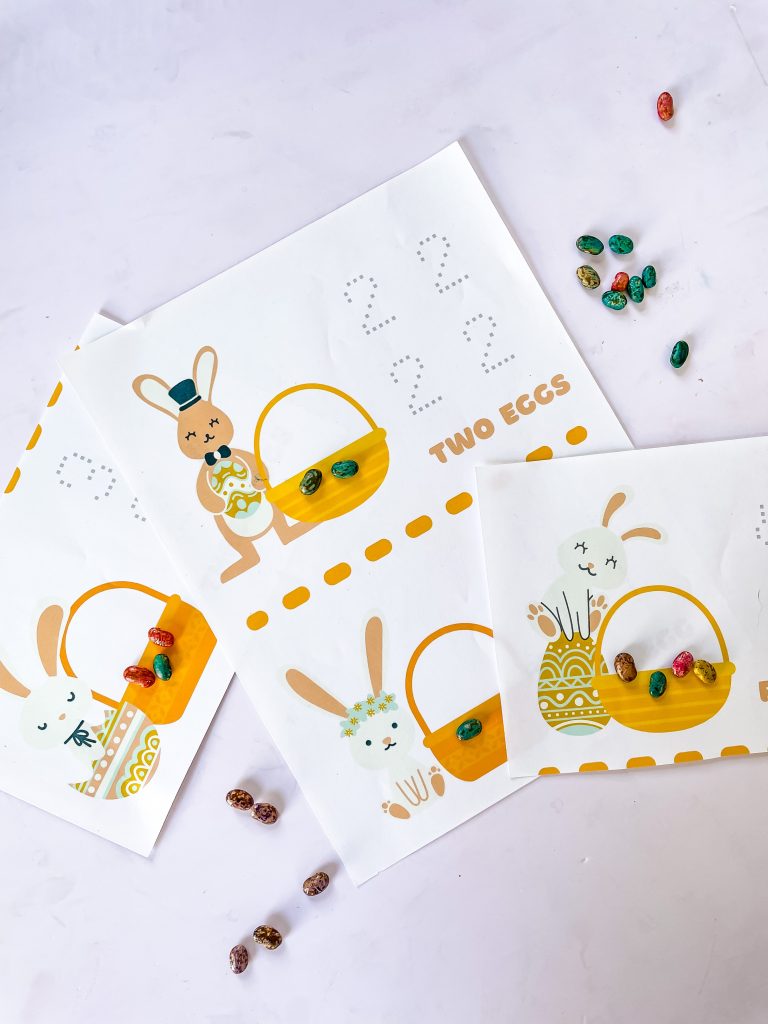 You May Also Like