This post contains affiliate links.
Just imagine, you spend all day at the beach having fun with your family. Laughs, snacks and memories are being made. This makes everyone happy. You can't help but live in this moment and hold off on leaving for the day. It is time to go home and you all enter the house with the air conditioner blasting. The sun took all of the kids' energy and put them to sleep for an afternoon nap. The house is finally calm and quiet. This is your chance to leave the mess so you can sneak up to the bathroom. You run yourself a bath to help relax and cool your sun kissed skin but still have enough energy to make dinner afterwards. This DIY citrus lavender milk bath is the perfect way to unwind after a family filled day.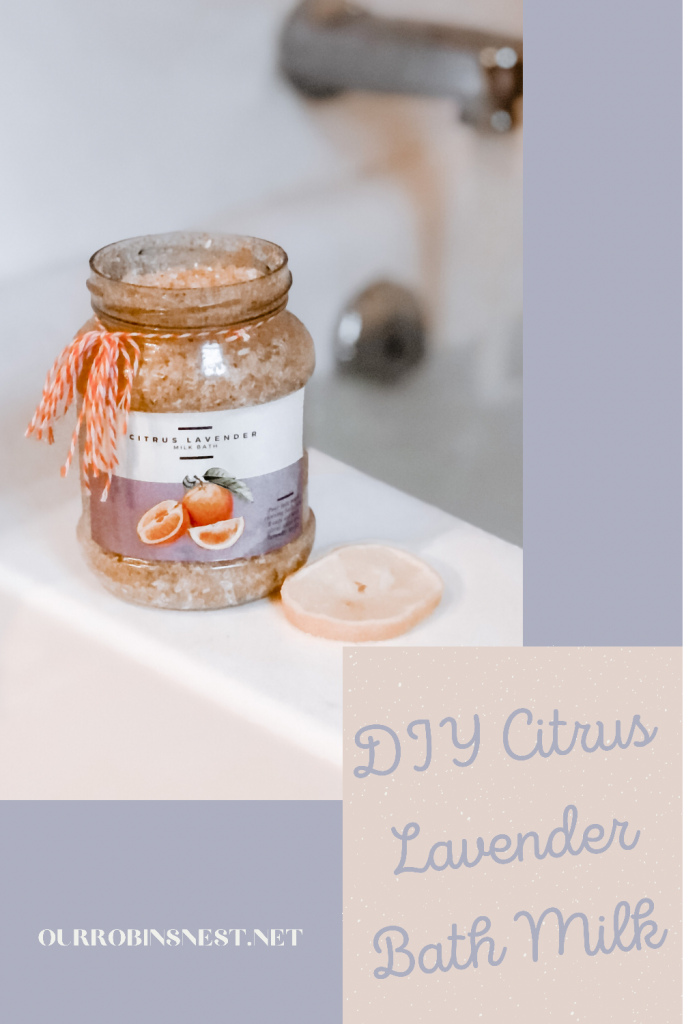 Sometimes a shower doesn't cut it. This smooth and milky bath with a burst of citrus and lavender will leave you or your little ones with the softest skin.
It is so easy to make this DIY citrus lavender milk bath even your little ones with love it. Luckily, this recipe will make an abundance amount.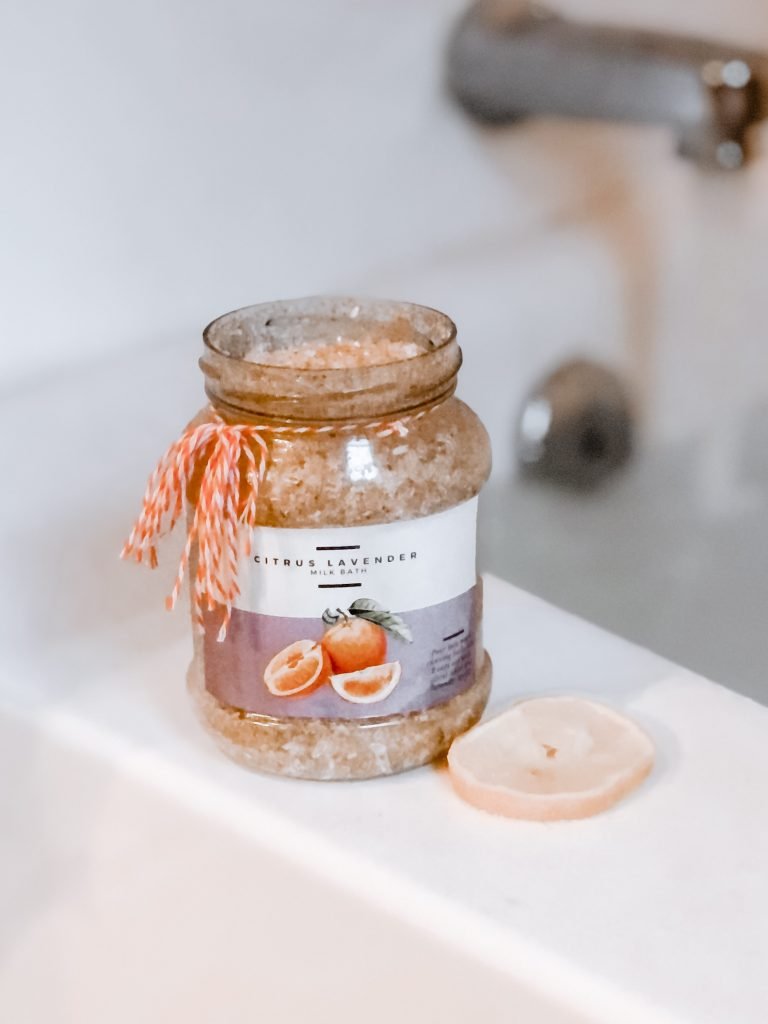 What You Need
In a bowl, mix together Epson salt, Himalayan salt and lavender buds from the sprigs. Add as much as you want depending on the strength of the scent you prefer. Drop in the essential oils and stir until everything is well blended. Add to the mix to glass jars and glue stick the printable label on tightly. Make sure to store in a cool place.
When ready to use, pour two cups of oat milk in a warm running bath. Scoop one cup of the bath salt mixture and add lemon slices, orange slices and lavender sprigs. This will make the bath look beautiful.
This DIY citrus lavender milk bath is the perfect wake up in the morning or to get your little ones relaxed and ready for bed at night. Either way it is a win for you!
You May Also Like