If you were in downtown in Schenectady last night, you probably thought the hottest band was in town. Fans were running in the streets dressed up in their best attire. Squeals and screams were bounced off tapestry covered walls inside the historic Proctors Theatre.
Fans excitedly took their seat and patiently waited for the opening act. When the lights came on and the music started, it made everyone want to shout
'BLIPPI!'
We were invited to watch and review Blippi The Musical and it did not disappoint! This YouTube sensation and experience merged into a live show for all to enjoy. He sang all of the favorites including Excavator and classic nursery rhymes. It was high energy that had everyone dancing including me!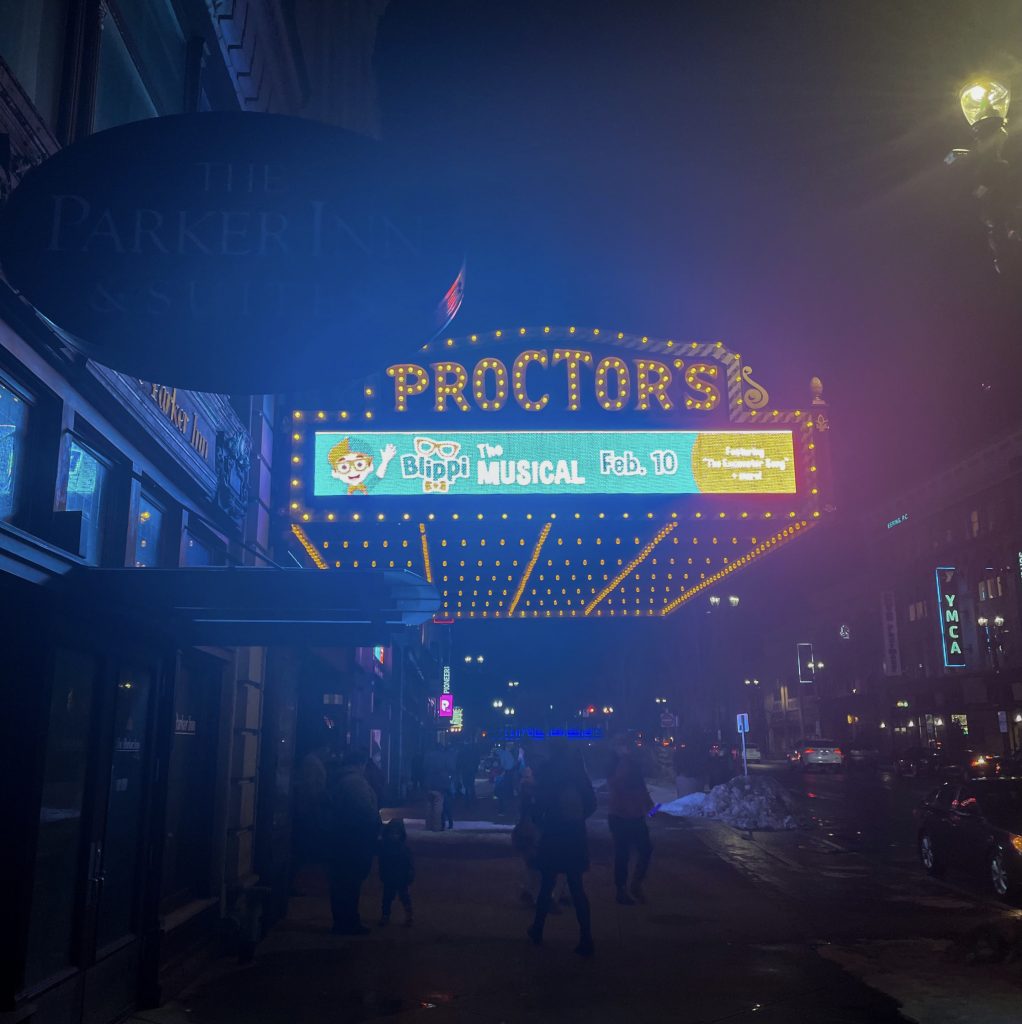 Blippi's friends were great keeping the kids energized and engaged. They were interactive having the kids yell out letters and words.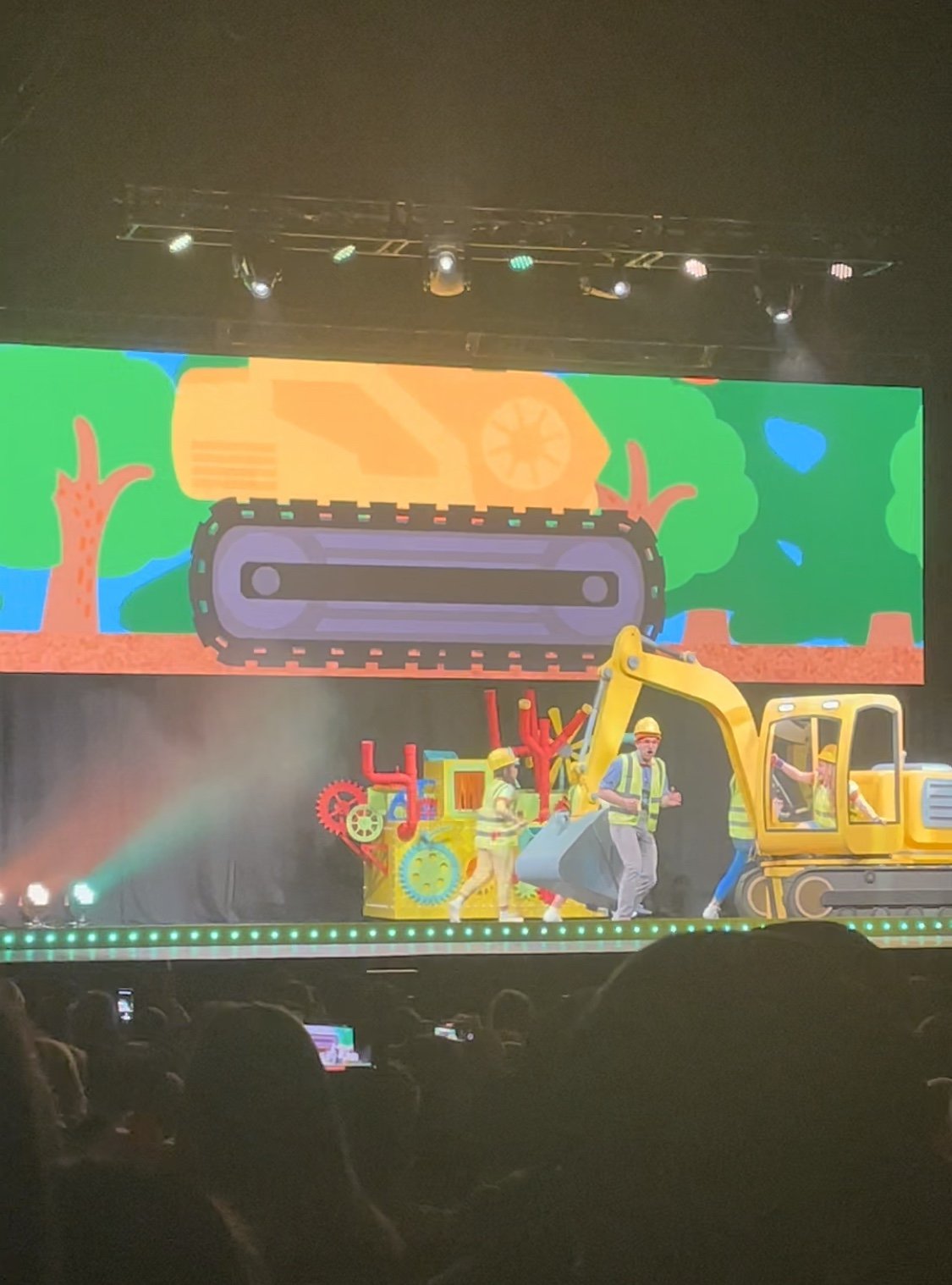 Although the show ran until 7:45pm, it was the perfect amount of time for a kids show including a well needed intermission. No food or drink was allowed in the theater so for planning purposes we had snacks ready in the car for afterwards. Another recommendation is to bring noise canceling headphones because although the music was fun, it was loud.
Being inside Proctors Theatre is always an experience. This historical building has beautiful architecture including ornate plaster ceiling and decorative moldings, gold accents, plush carpeting, a giant chandelier and an elaborate ceiling mural created by the famed Danish painter, August Lundberg.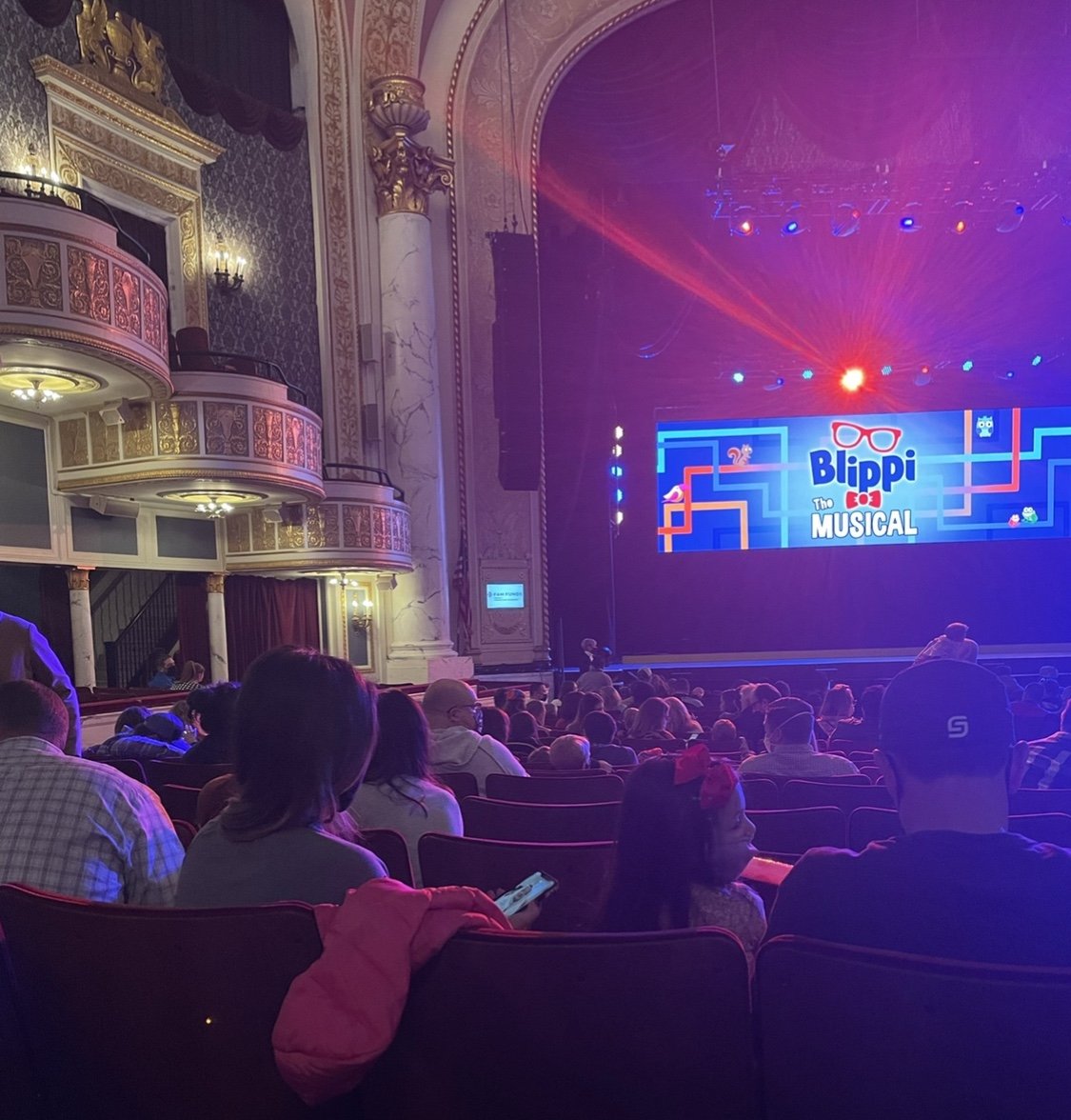 Parking is always convenient and great places to grab a bite all within walking distance. Some places I enjoy are The Nest, Ambition Coffee and Eatery, The Whistling Kettle, and Take Two Cafe.
I couldn't let Franco go without some Blippi swag so I made this shirt. If your little one is a Blippi fan, use this free SVG to make a shirt of their own!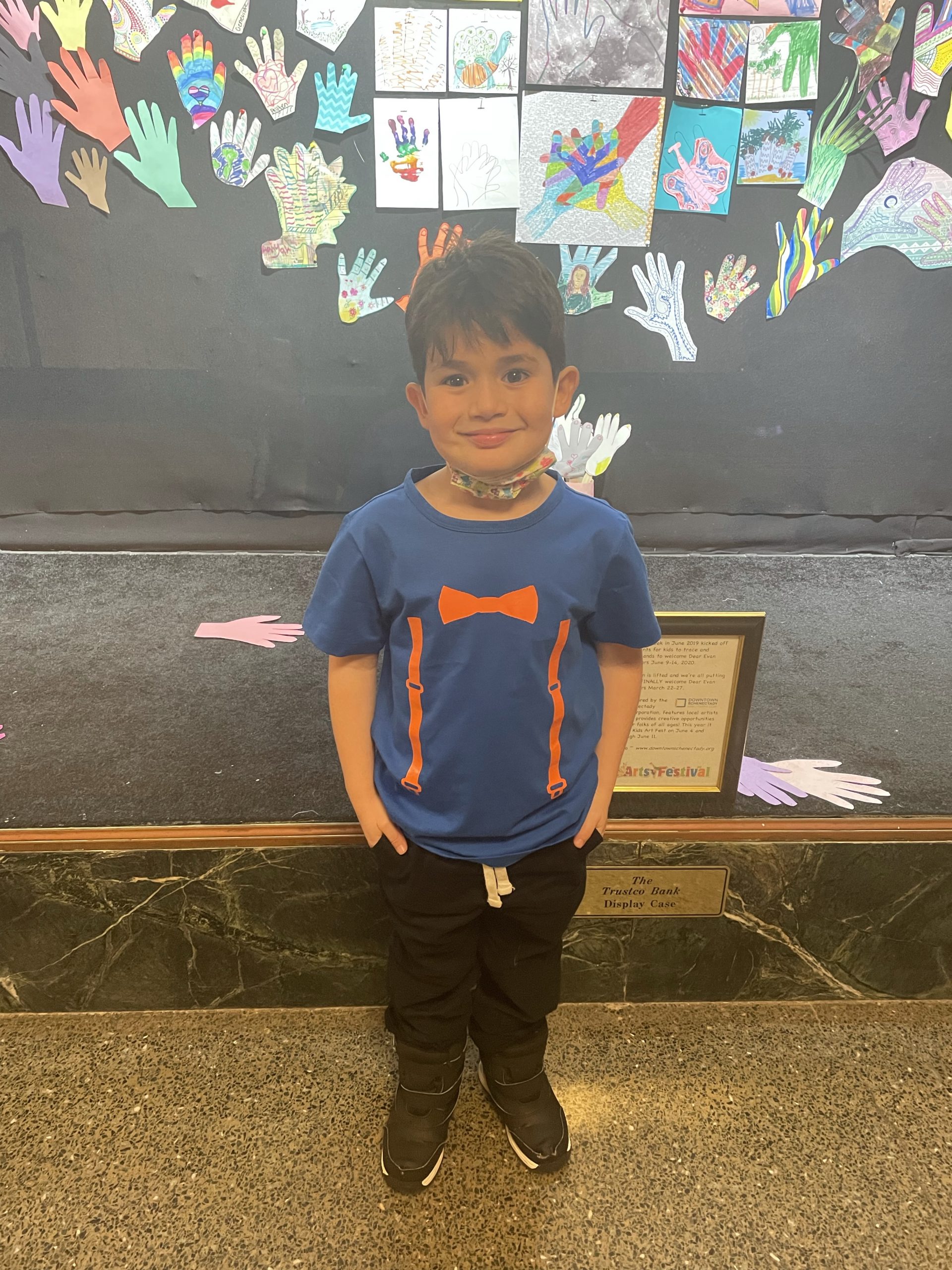 Overall, this was a fantastic family show. Thanks to Proctor's Theatre, Blippi was able to provide a fun filled night my son will never forget.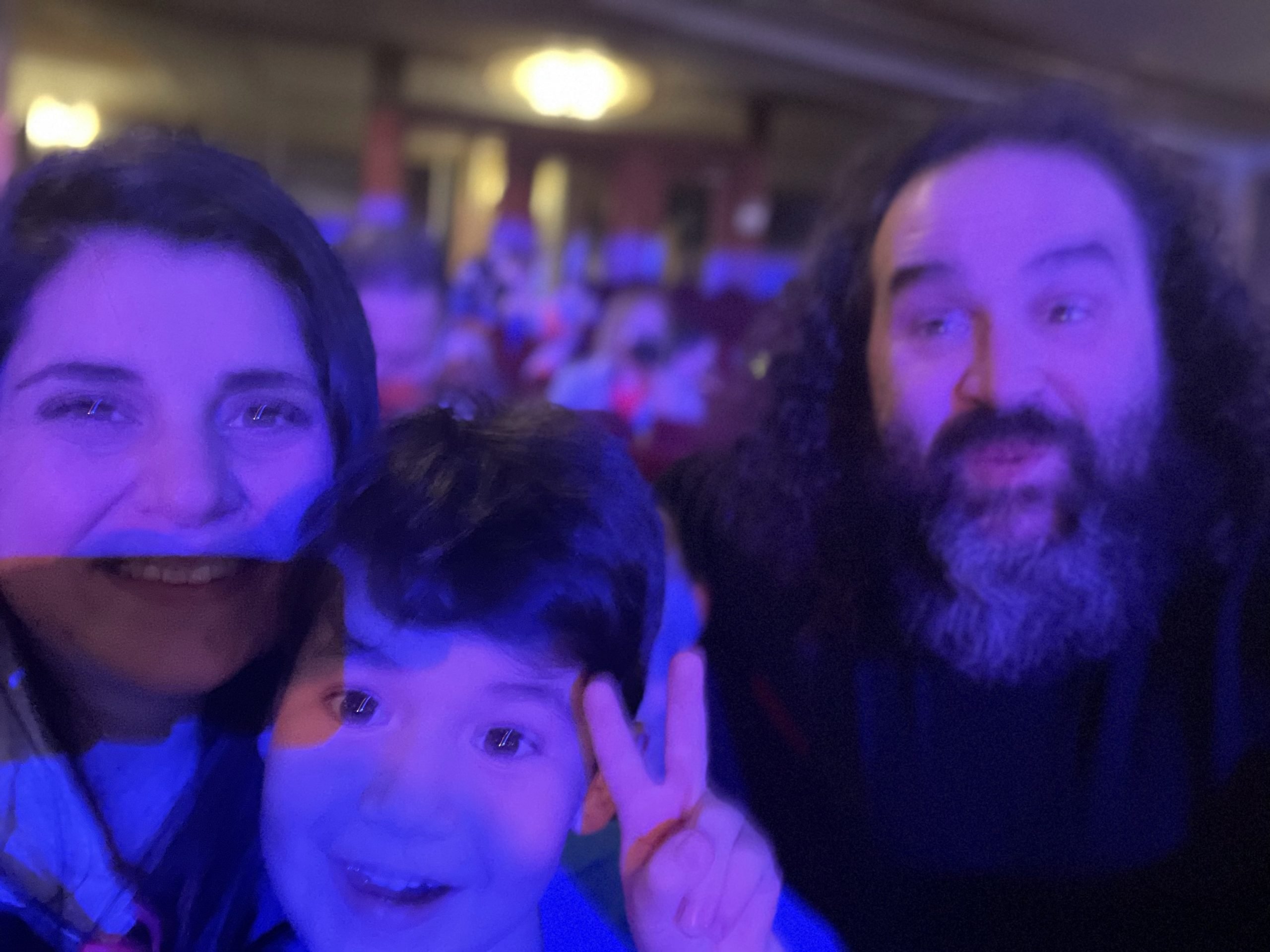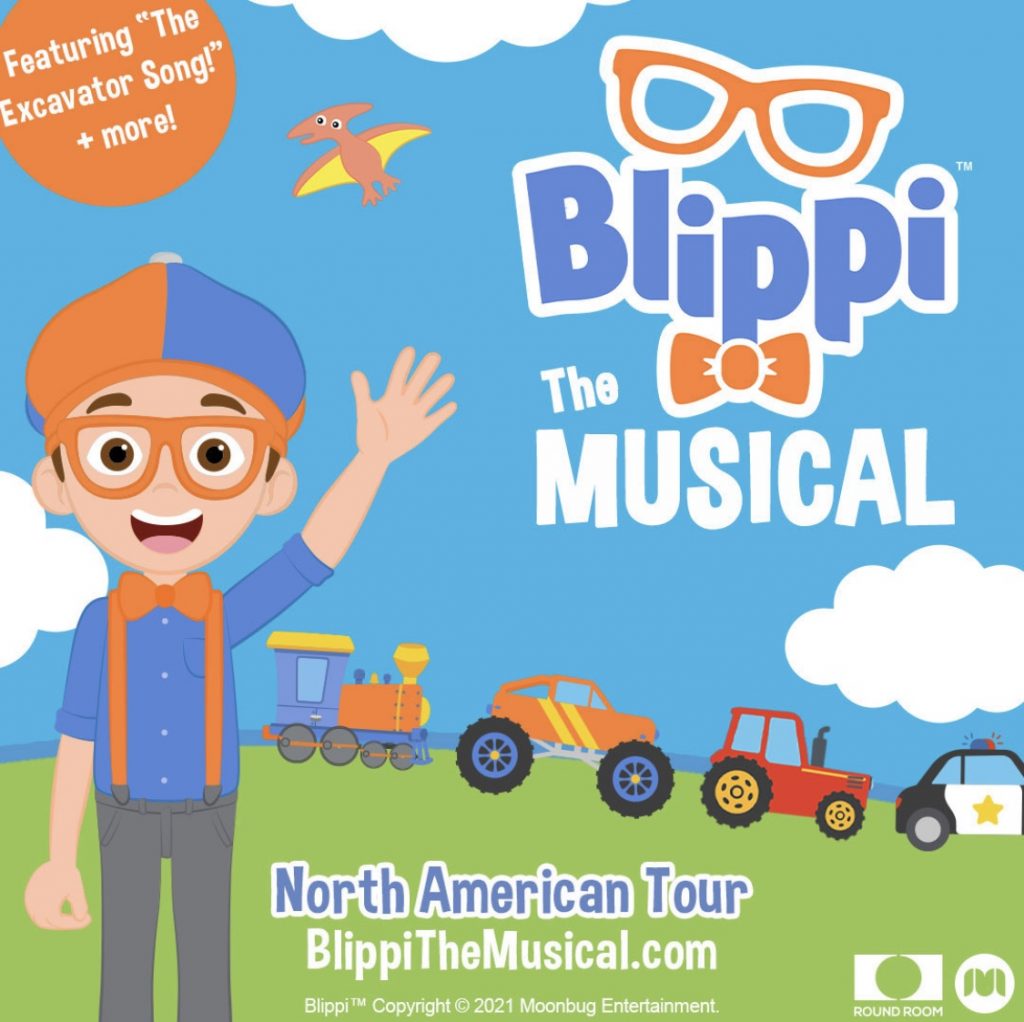 Check to see if Blippi The Musical will be performing in your city!